What defines a truly exceptional kitchen design? I consider that question every day in my work as a designer. However, when judging a competition, I consider it from a more structured point of view. Moreover, the process helps me grow as a creative professional. This August, I was honored to serve on the judging panel for the National Kitchen and Bath Association (NKBA) 2017 design awards. Over the course of three days, I and the two other panel members evaluated nearly 300 kitchen designs. Each design belonging to one of three categories – small, medium and large kitchens.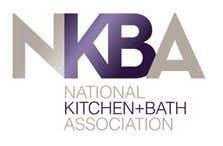 Criteria for Judging
Function
Meeting the needs of the client
Life-safety concerns
Kitchen ergonomic standards
Elements and principles of design
In the past, I have only judged at the local level. This contest, however, I was seeing the very best the US has to offer on the national level. For example, each design showed amazing creativity, style and technical expertise. Submissions advanced through two stages. Judges scored designs independently, then tabulated their results. Keeping in mind, that NKBA's contest awards the best designer, not just the most beautiful design.
Round One
To advance past the first round, an entry had to comply with all technical requirements of contest submission. Submissions are disqualified for lack of professionalism if they fail to comply with any requirement.
Incorrectly scaled designs were a common error among submissions. Another common error included designs submitted without a design statement. The designer's statement describes what problems the design would solve for the client and how they did so.
We then evaluated the submission in two categories. First being, presentation, the quality and completeness of the drawings, photos and design statement. The second being, the safety and ergonomics of the design.
Round Two
Once the submission advanced to round two, the kitchen had to be well designed in features, product selection and be visually impressive.
Designs are evaluated on use of the elements and principles of design, creativity, and planning. Every detail had to enhance and add to a single stunning effect. For instance, many top entries had a clean, contemporary feel and a creative use of form and color.
Through both rounds of judging, we considered many important aspects of kitchen design. The second round, judging uses a much more subjective manner. As such, judges would score designs differently, reflecting their own preferences. However, something interesting happened as the cream of the crop started to emerge. Although, each design was evaluated independently, the winning submissions all received high scores from all judges! One entry even earned a perfect score.
Needless to say, the winners of this year's design awards impressed me. I can't wait for the official announcement in January 2017 at the Kitchen & Bath Industry Show. We'll make sure to share those here on the CliqStudios blog.