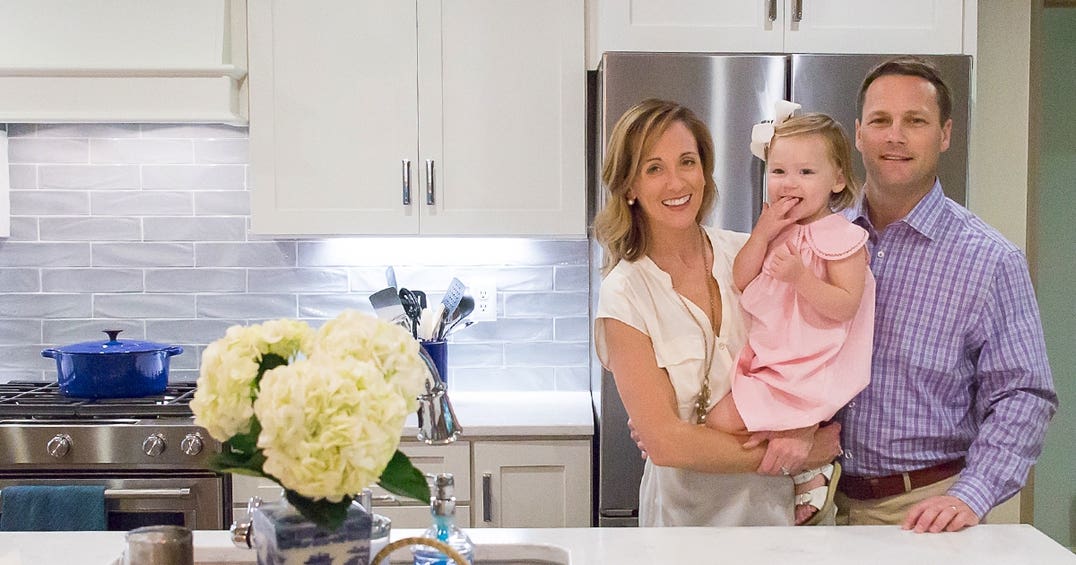 It can be amazing how much home and family dynamics have changed in the past 40 years or so. To many people, a home built in the 1970s can still feel relatively modern. With a bit of paint and updated furniture, "The Brady Bunch" house would still work for many families today.
Will and Katie faced such a situation shortly after closing on their new home in South Carolina. Built in the 70's, the house fit the young family's needs pretty well, for the most part. Katie herself admits that although a tad on the claustrophobic side, the kitchen was "not bad." Still, the couple quickly agreed the space simply didn't meet their needs. With many moving boxes still untouched, they embarked on a quest to modernize their kitchen.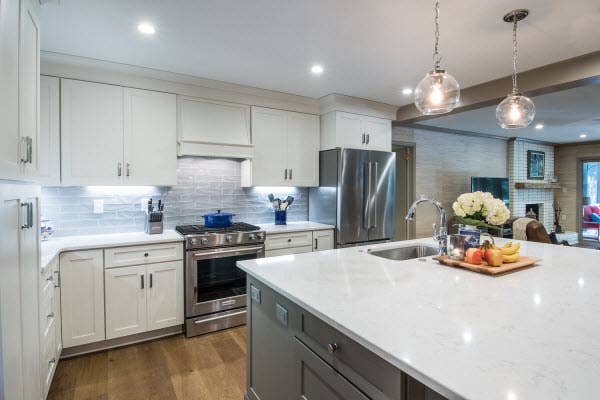 Interior Designer Allison Casper of Jackson Built Custom Homes worked with Katie and Will to bring the overall vision for the renovation into focus. This first and most obvious step was to open up the kitchen into the dining room, which meant removing a substantial wall that separated them. Once out of the way, it opened up their main living spaces to almost completely flow unobstructed into one another.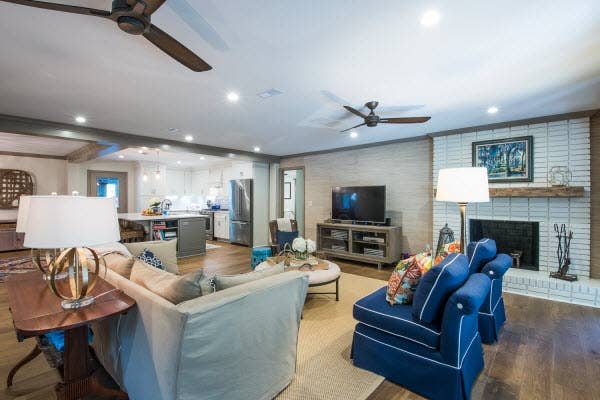 Once it came to planning out the kitchen, the couple were a bit stuck. First, they met and interviewed several local custom cabinet shops. Two estimates brought two sticker shocks.
Searching for alternatives that had custom-level quality and design options, they were encouraged to check out CliqStudios.com by their contractor who was, "Blown away by the quality," says Katie. "They had installed CliqStudios cabinets at an upscale golf resort, so we were confident that the design and quality would work for us too," explained Will.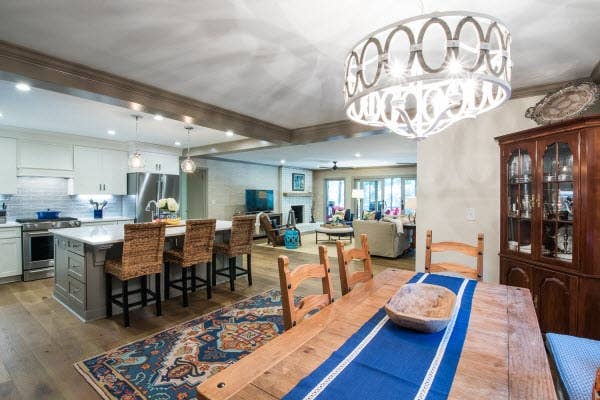 They started working with CliqStudios' Kitchen Designer Robyn, who quickly came to their rescue. When she first presented her custom design for Will and Katie, they were very pleasantly surprised to see that the cost come in at just about half that of custom cabinetry. Beyond simple cost, however, was the ear of an experience designer who had helped many families realize their dream kitchens. Robyn knew the right questions to ask and what to listen for.
"At first, we struggled with the perfect layout and design, and how to incorporate all of our needs," admits Will. "We got great guidance and support from Robyn, who was able to give us multiple design revisions as we worked together to make the most of the space we had, while making sure all of our needs were covered."
The Soft-Close Drawers Saved Our Marriage!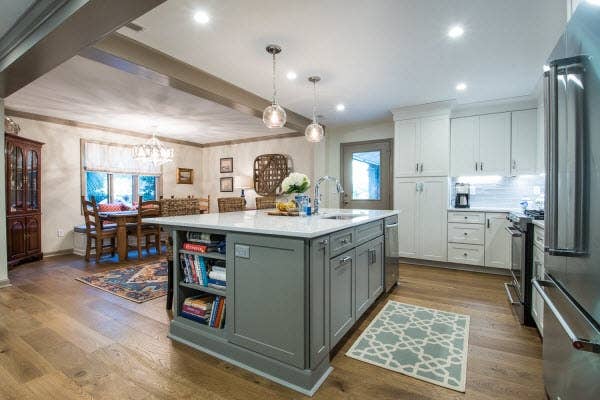 One of Katie and Will's favorite features of their new CliqStudios kitchen is the island. Built of cabinets in a contrasting "Medium Gray" color, the large surface does double duty as the perfect work area and a preferred place to entertain. Robyn's clever use of CliqStudios' many unique features also makes this kitchen island second to none when it comes to versatility. A spice rack pull-out drawer has plenty of room for all those little jars, and a drawer cutlery insert properly and safely stores all of their nice chefs' knives. The trash can pull-out drawer keeps garbage in check, and the tip/tilt out tray under the sink stores sponges, scrubbing brushes, and scouring pads so the sink area is always nice and tidy!
This couple also found an unexpected benefit in one of CliqStudios' standard features. "The soft-close drawers saved our marriage!" exclaimed Katie. "I had a habit of always leaving drawers and doors ajar, and Will would go around slamming everything shut."
"Now everything softly closes by itself!" adds Will. "No more having to slam anything!"