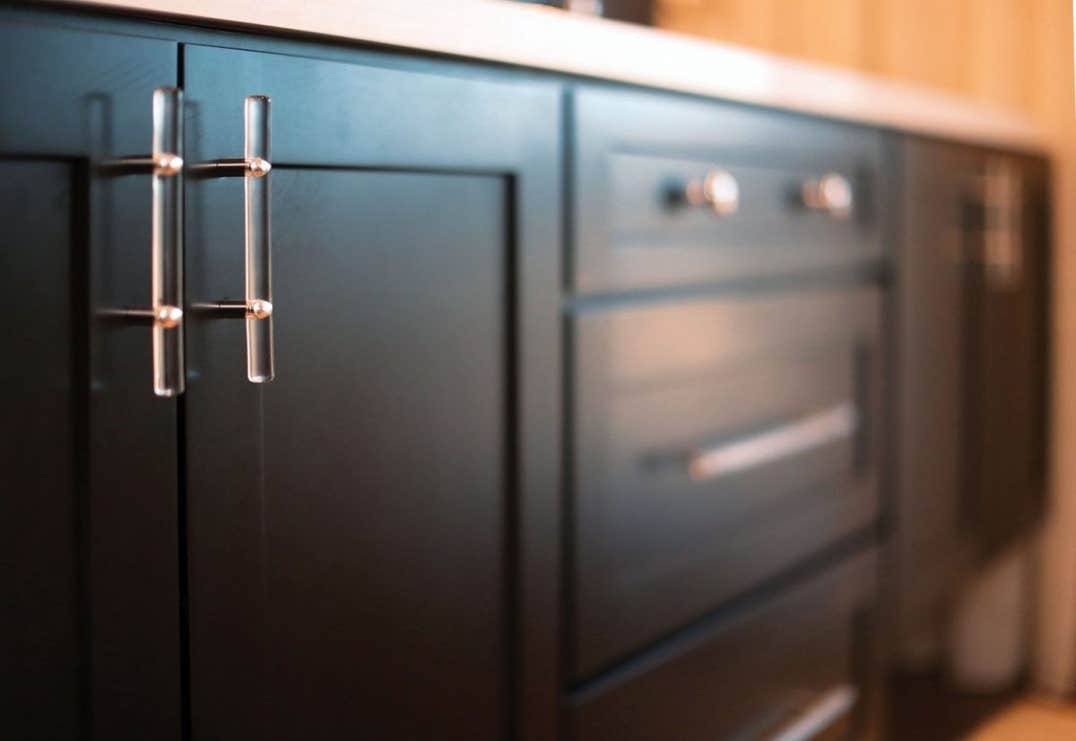 Planning a bath remodeling project? Whether you're trying to get more storage, update the style and quality of your bathroom vanity, or design a more efficient space, a designer can help you to succeed.
Renovating homeowners often work on several projects in a row. Moreover, they enjoy the convenience of getting bathroom cabinets that come fully assembled and equipped with the same timeless styles, construction quality, and design services that CliqStudios is known for. CliqStudios designers provide complimentary design consultation, and with just a few measurements, will help you lay out a custom-fit plan for your bathroom cabinets.
A bathroom project is a great way to get to introduce yourself to CliqStudios! Previous clients find that bathroom projects are a great way to try out our unique process. Please be aware that free shipping is only available on purchases of $3,500 or greater.
Single Vanity Bathrooms
If you're updating a powder room, a single vanity is all you'll typically need. For most transitional or modern designs, a shaker or recessed-panel door style is versatile and timeless. CliqStudios vanities are available in all of our finishes and stains. The standard vanity cabinet box depth is 21", and the standard height is 34 ½". Furthermore, a designer can help you determine the proper cabinet widths for your space.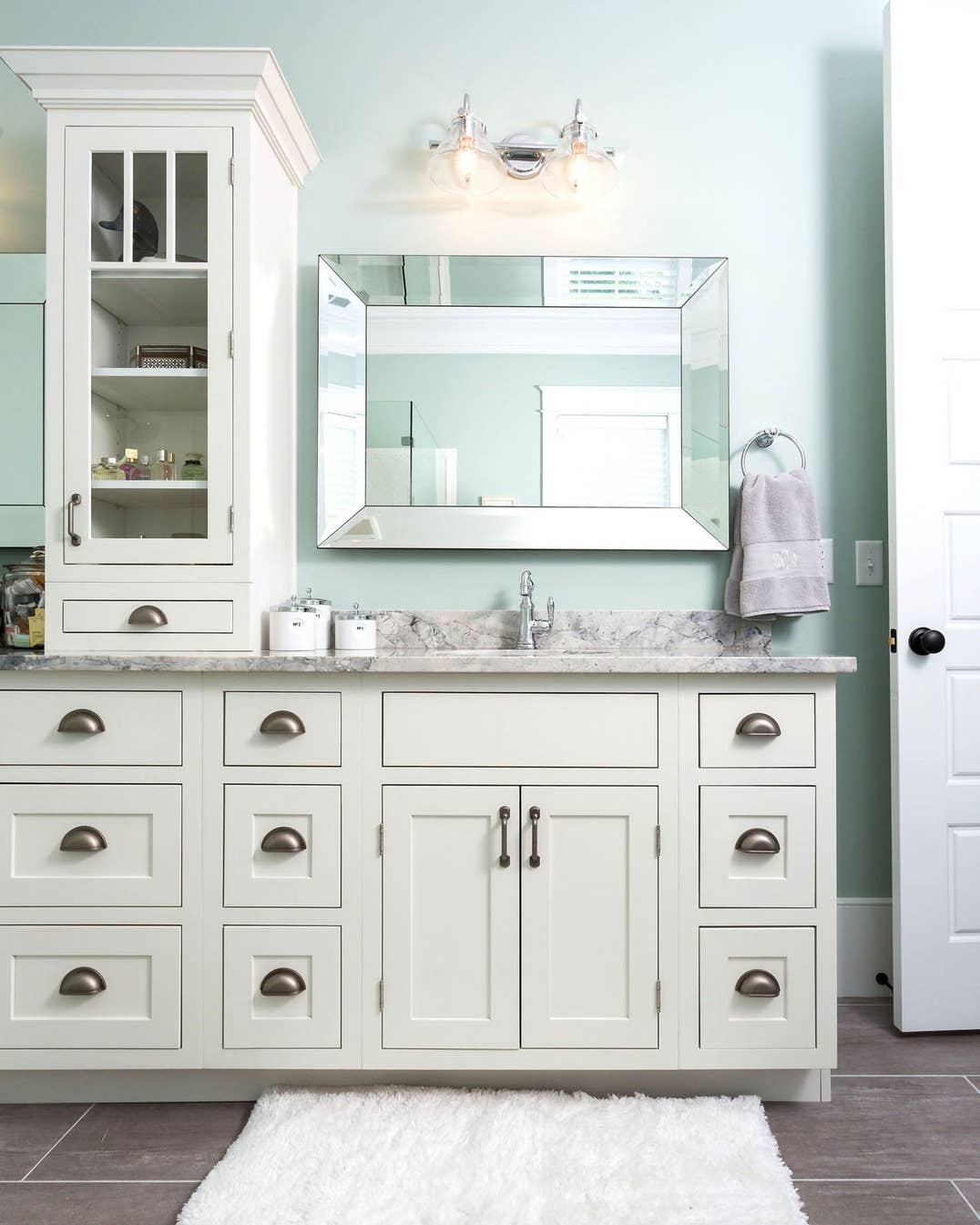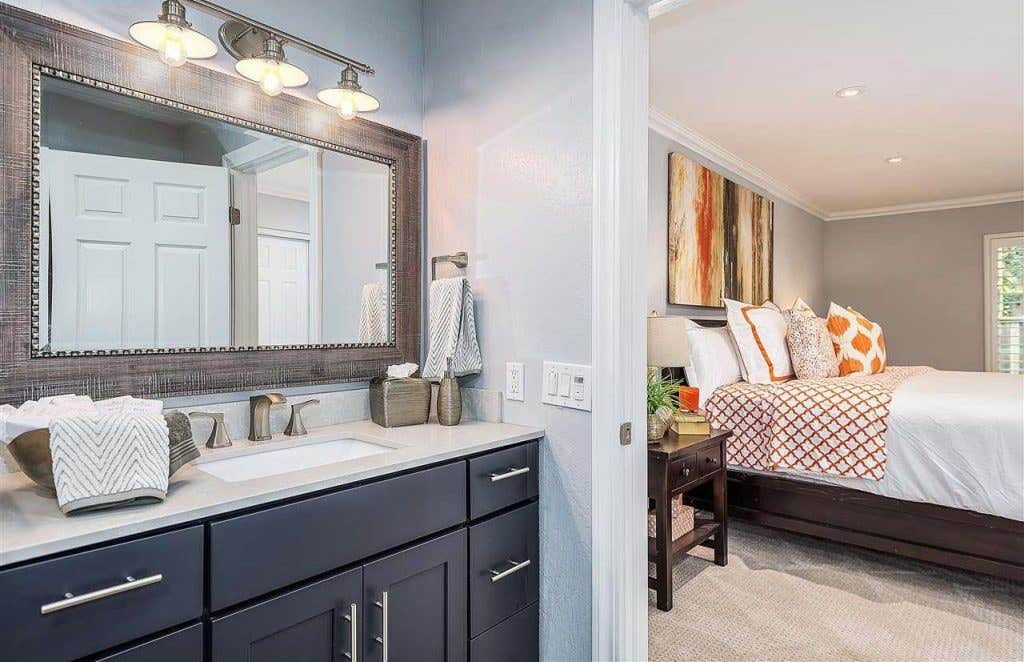 Double Vanity Master Bathrooms
For master baths, a double vanity is typical, and supports two sink bases cabinets. Additionally, it supports a combination drawer and door combinations. Available in 42" and 48" widths. Custom features include central vanity towers, tall cream closets, knee drawers, wall cabinet shelving, and more.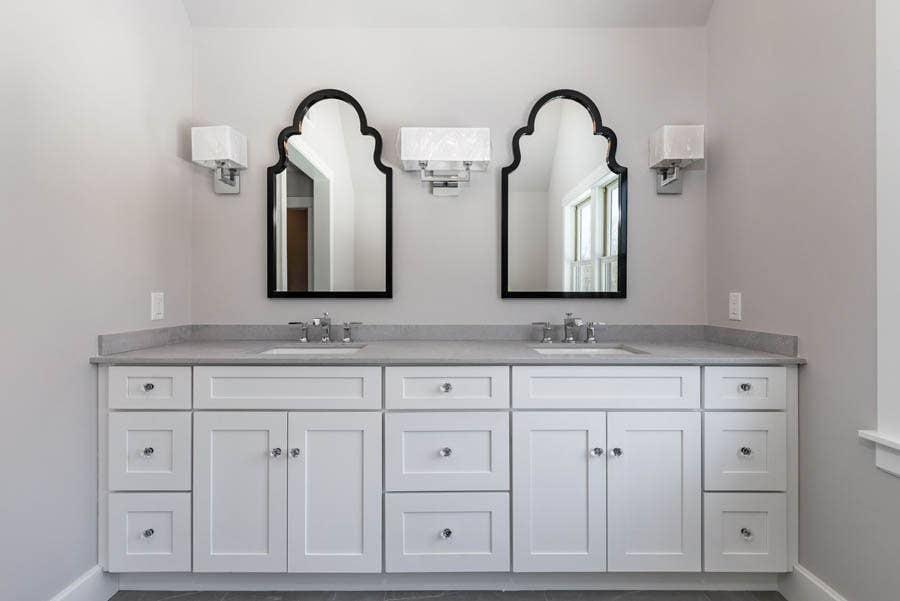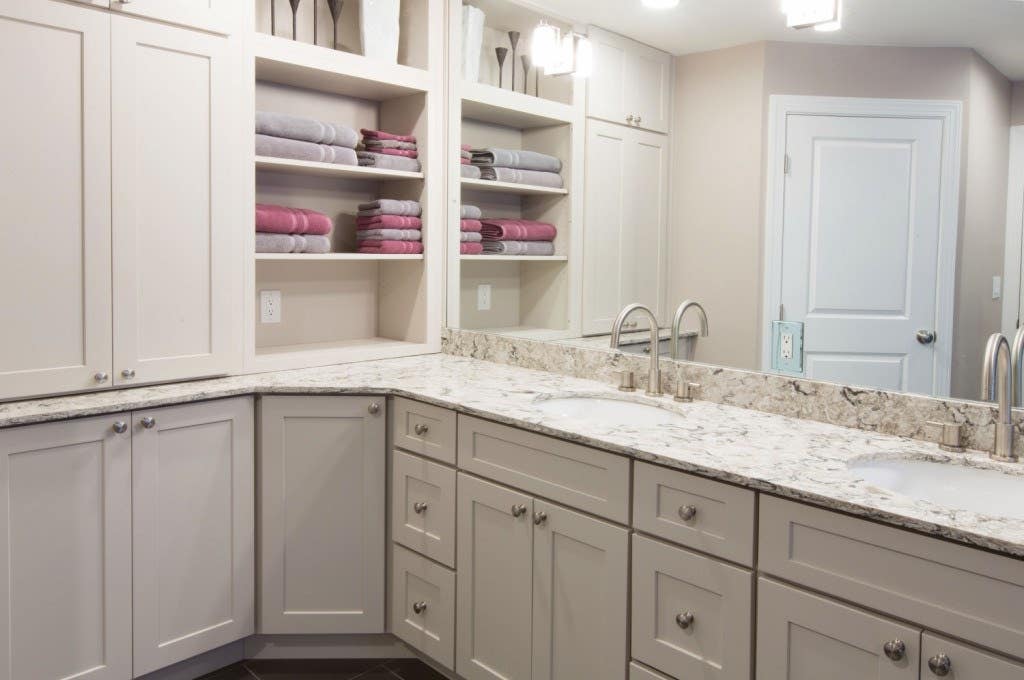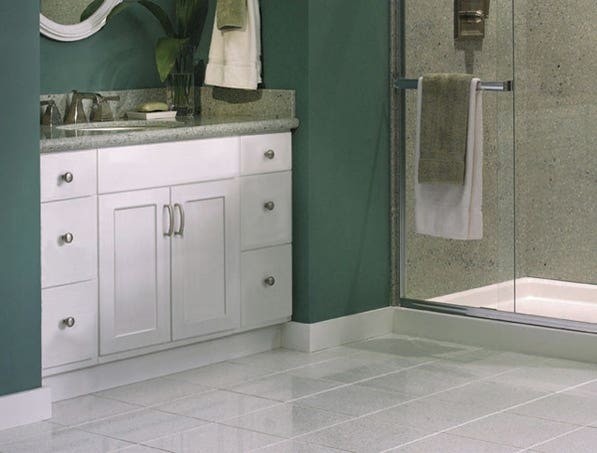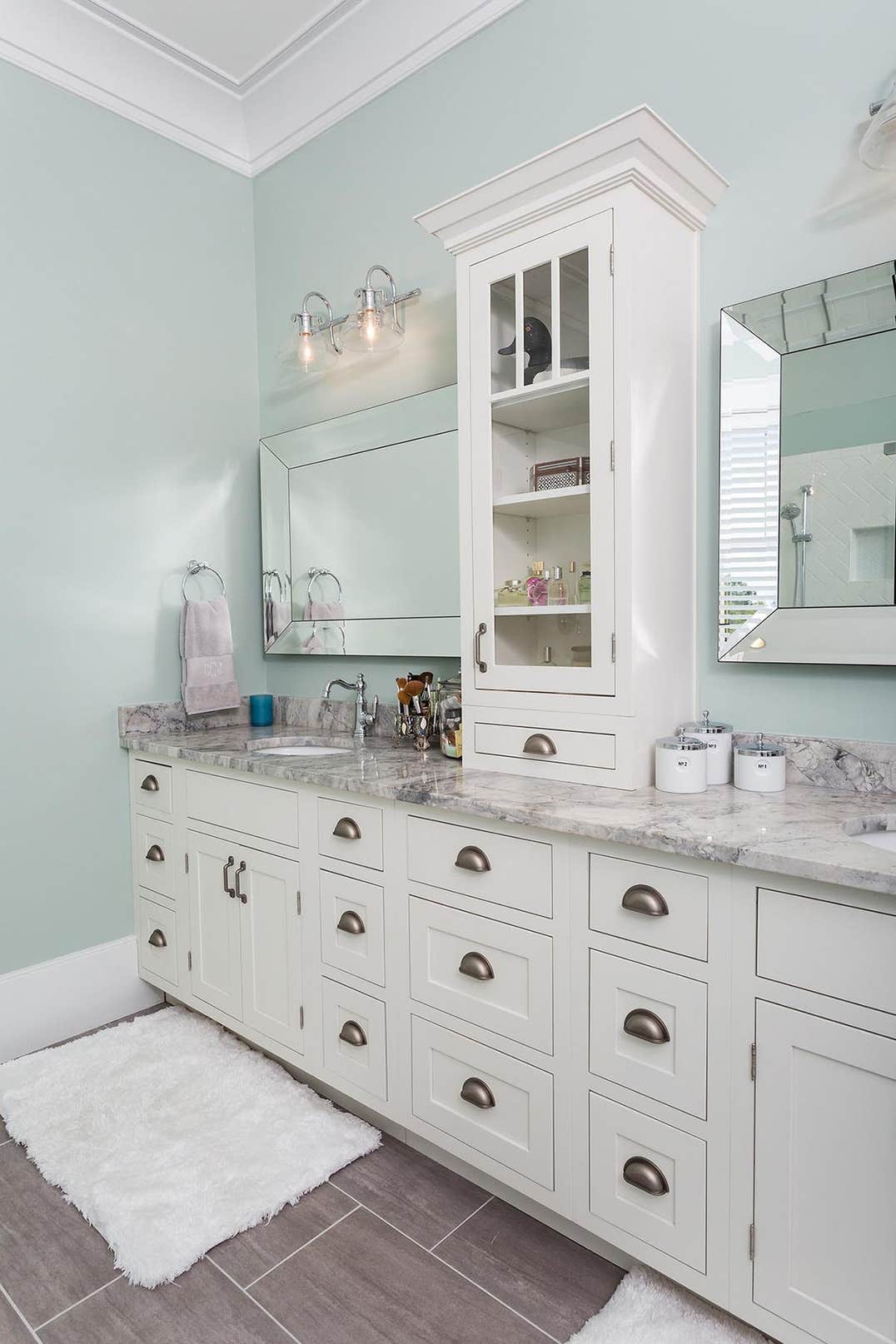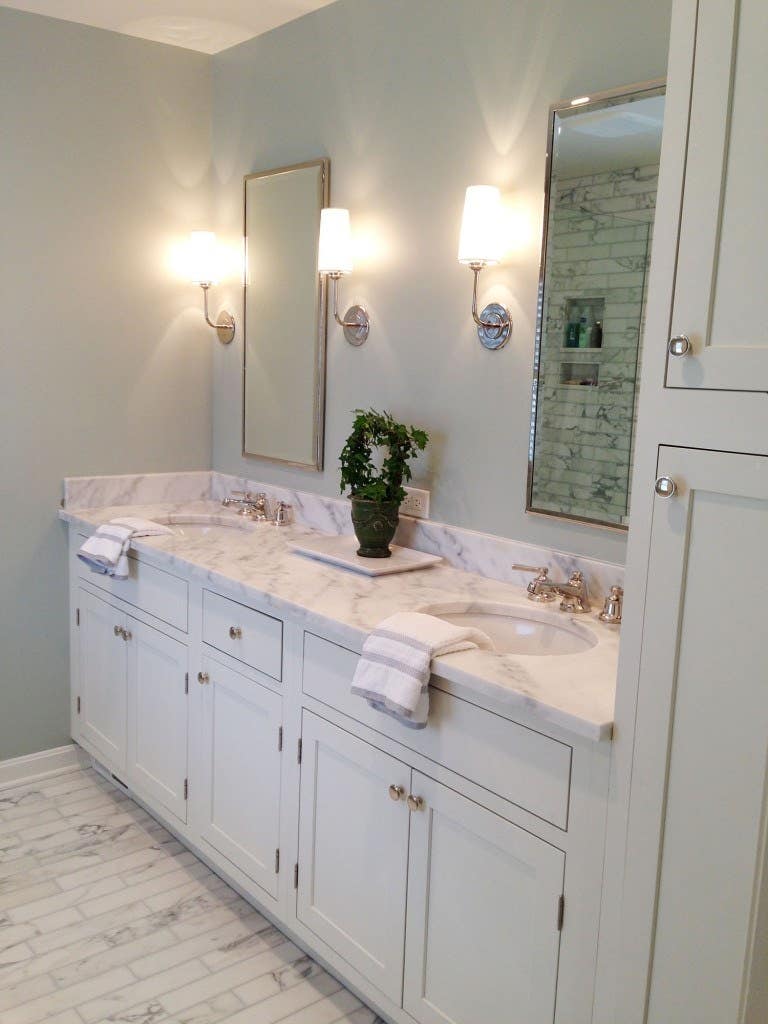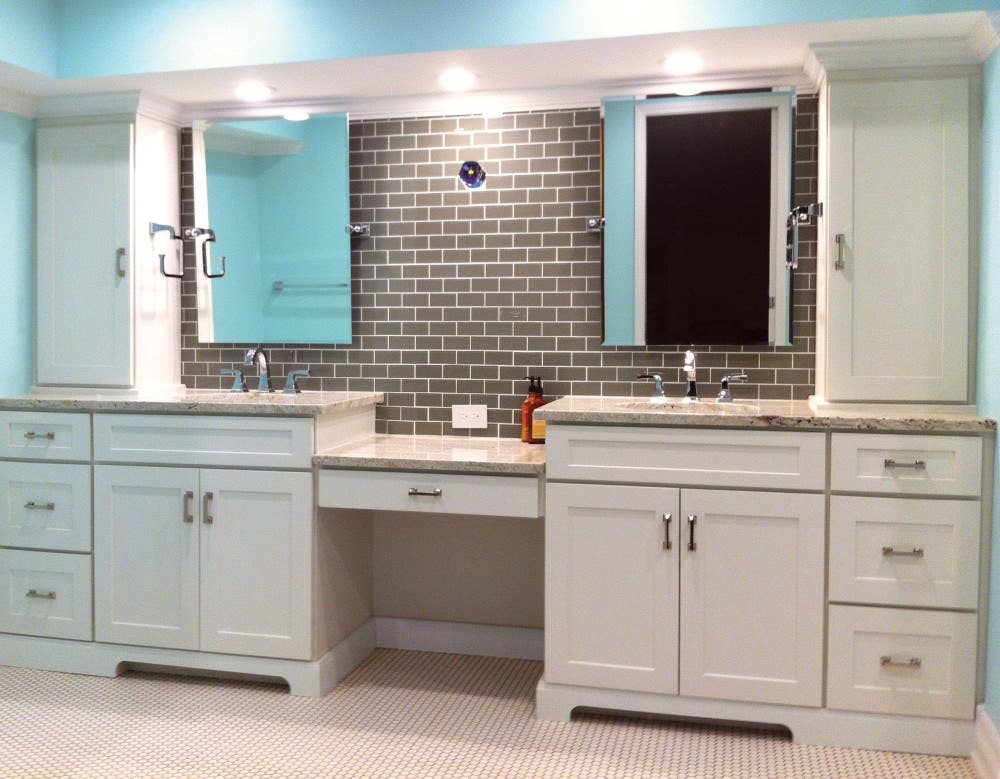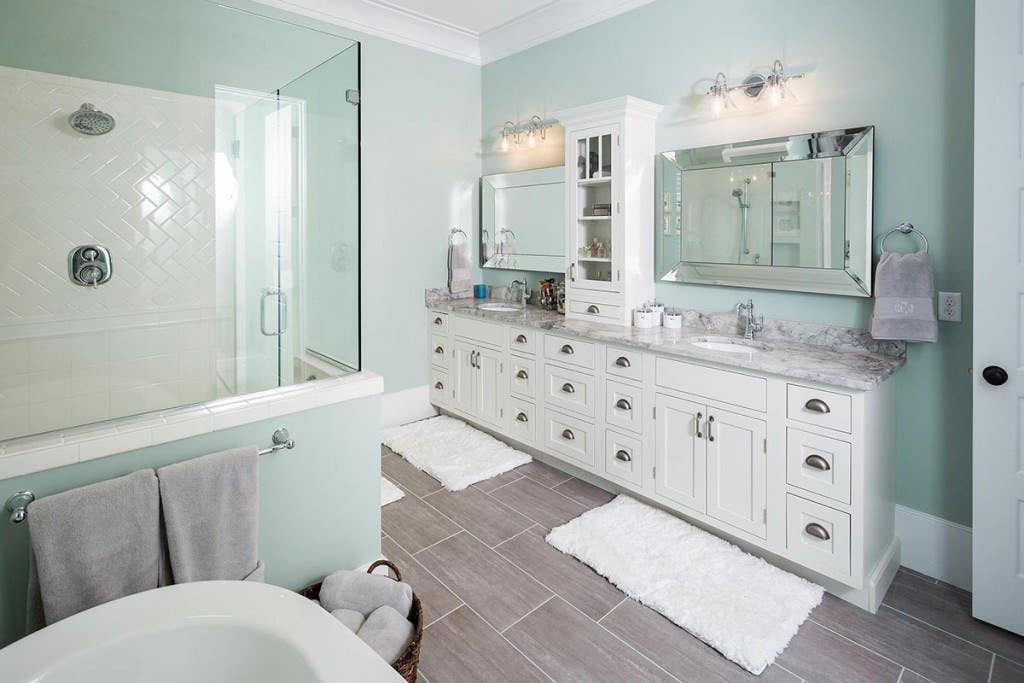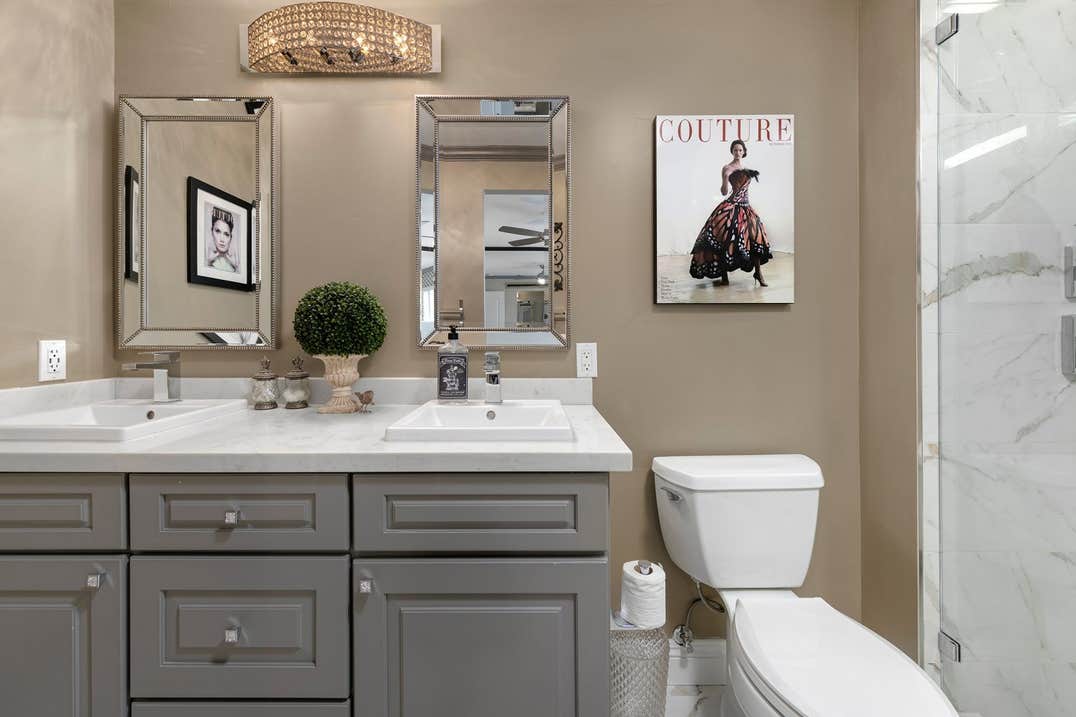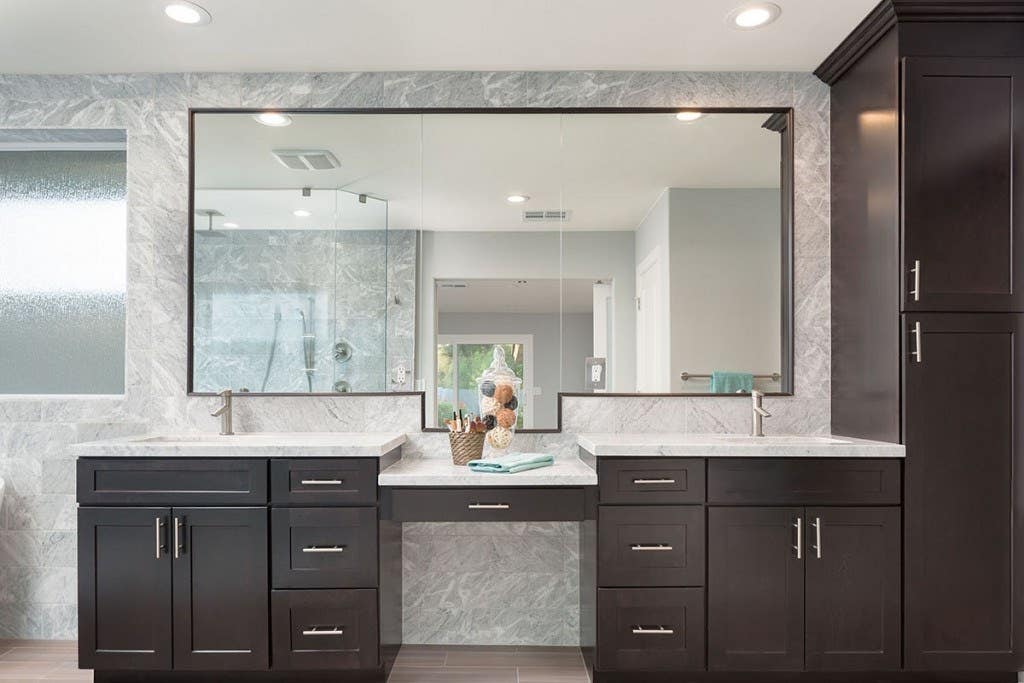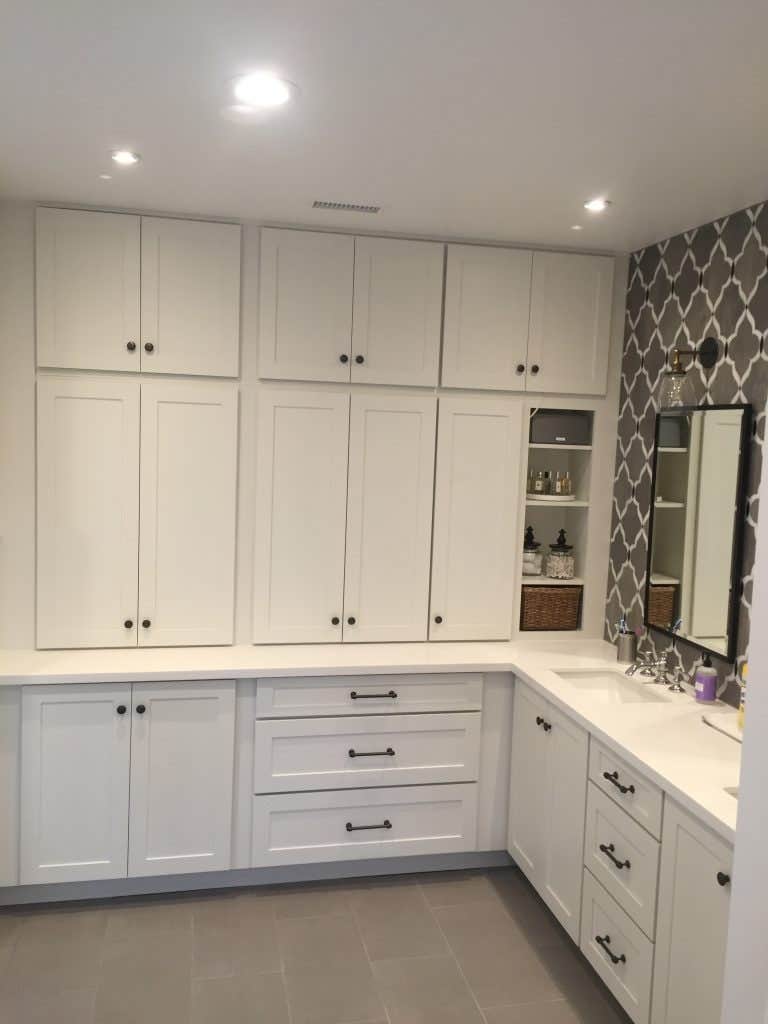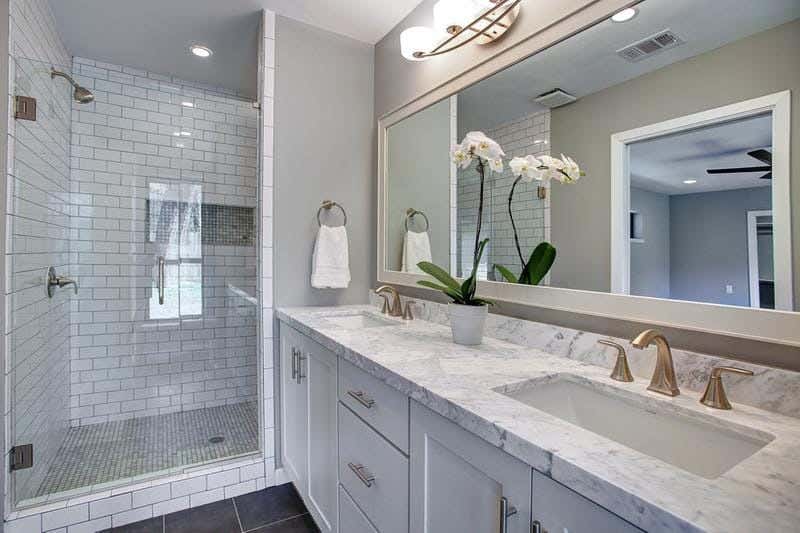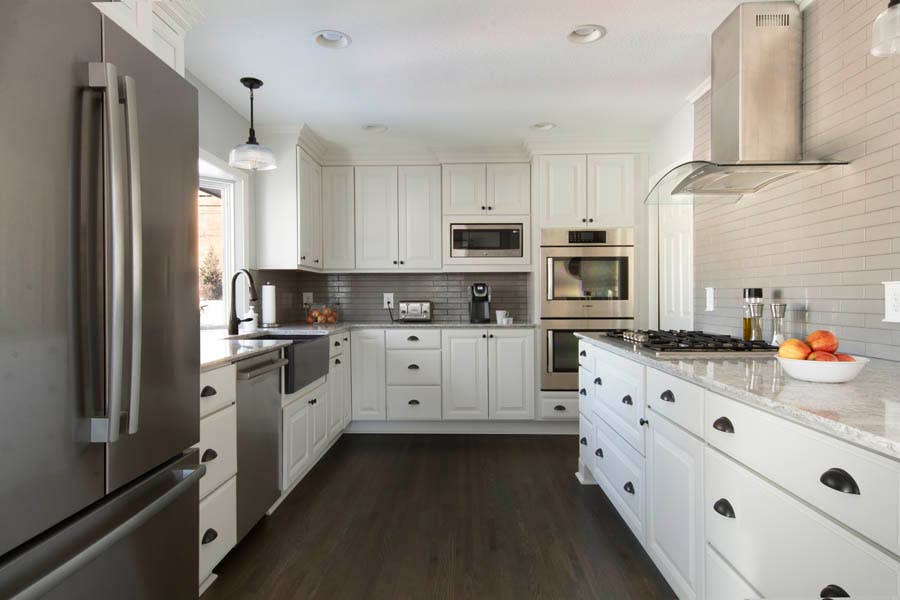 Ready to start your free design?
Take the first step toward your dream kitchen today! We'll connect you with your personal designer to make your project a reality.
Let's Get Started