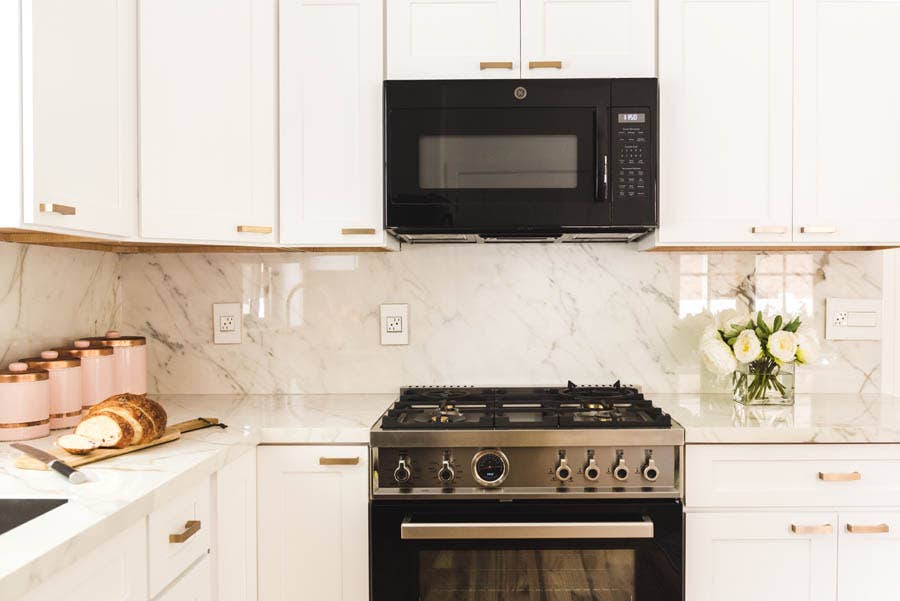 It can be intimidating to design your kitchen, but there is a lot of help available. From online design websites and blogs to working with professionals, there is no need to go on the remodeling journey alone. As you start dreaming of ideas for your project, consider what practical results you want from your remodel. A kitchen remodel should make your space more beautiful and more useful.
Planning Your Kitchen Remodel
Planning your kitchen remodel will take time. Below are steps you may go through in the process. Inspiration for your kitchen design involves two main areas; your kitchen size and how it will function and the decorative accents with colors, materials, and components of your kitchen. The best place to start is the footprint of your kitchen. Are you going to open up your space, move walls, move utilities such as electric or plumbing?
Gather Inspiration
Pinterest and Houzz are great places to gather design inspiration. You can search, share, and save your ideas. Create style boards of your favorite ideas to share with family and your kitchen designer. Search specific colors and styles you like to be introduced to an endless supply of ideas and inspiration. You can also look through real CliqStudios kitchens to gather design ideas.
Define Your Style
After gather inspiration, you can start defining your style. You want your kitchen to project your personality while blending with your home's overall interior style. As you find cabinet colors and styles you like, order free samples to see them in the natural lighting of your own home.
Talk With a Kitchen Designer
Talking with an experienced kitchen designer will help you learn what's possible for your space. Your CliqStudios designer will get to know you, your space and your goals for your project. They will provide expert layout and design advice, as well as create a custom design packet with 3D drawings and a quote for your project. Your design will bring your dream kitchen to life.