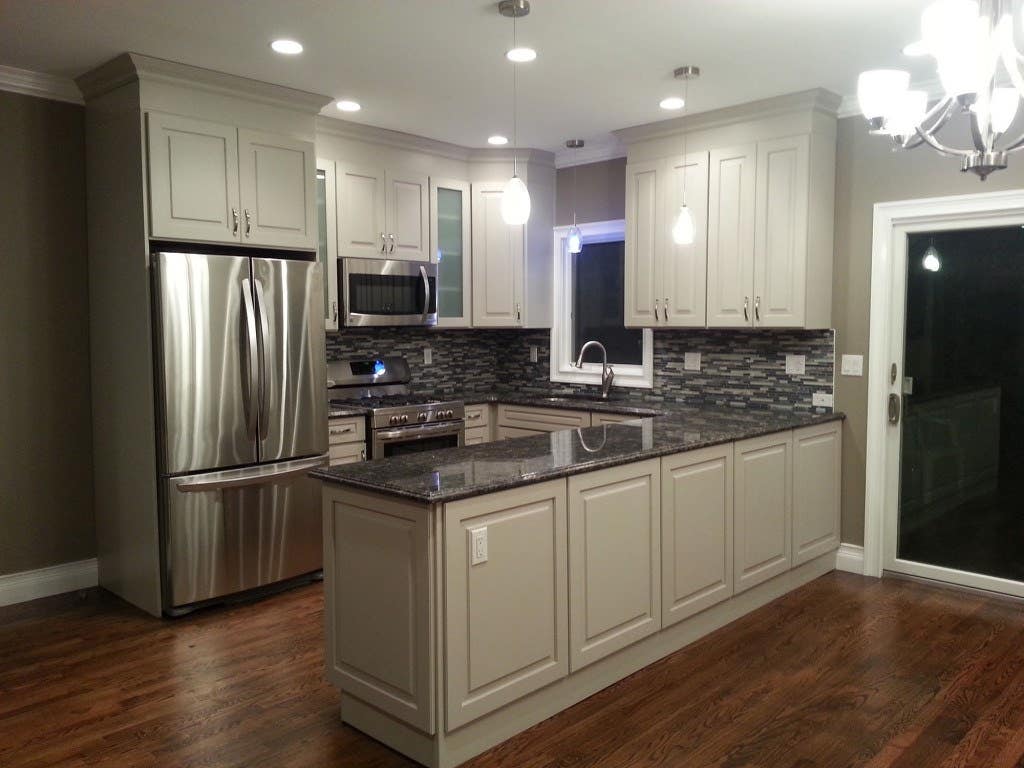 Great experience working with Lynn. Very quick response to emails and never left waiting. Product was exactly how website and videos on YouTube described. Quality materials. Quality craftsmanship. .all around well-built cabinets. Great experience working with designer. Very quick responses to emails and never left waiting. Great product makes my customer's happy.
Eddie, a builder in Centerreach, New York, created a beautiful kitchen, shown below. Traditional cabinets, with a raised-panel style in painted white finish, complement the home's architectural style. Tall crown molding and dark hardwood floors enhance the traditional effect, while multi-toned glass backsplash and modern glass peninsula pendants add a transitional note. Notice how Eddie pulled the over-refrigerator cabinet forward and built a custom surround, creating a lovely finished look so important in an open kitchen layout.
Frosted glass cabinets on either side of the range transform the space into an eye-catching feature, a place to display special dishes and let the cabinets truly shine.