Brentwood Celeste Kitchen Cabinets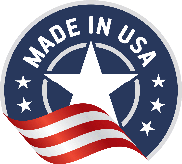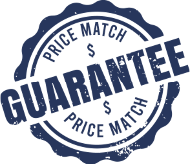 Brentwood features an inset shaker door and slab drawer front with concealed hinges to create a traditional, upscale look.
Celeste is a deep navy blue paint that creates a calm, refreshing atmosphere.
CliqStudios' Craftsman line features our most customizable selection of cabinet styles and finishes. Due to the highly customizable nature of this collection, we offer complimentary design services for all Craftsman line projects. Start your free kitchen design today!
Door
Inset, 5-piece Shaker door with a veneer flat, engineered wood center panel captured by a 2-1/4" x 3⁄4" solid maple stile and rail frame
Available only in painted Maple or MDF (contact your Designer for details)
Concealed, soft-close hinge, adjustable six-ways that opens 110⁰ and includes on/off switch
Note: Inset cabinetry require strike and catch plates (silver) installed on the interior bottom of cabinets to prevent door from closing too far
Drawer
Inset, solid maple hardwood or MDF slab drawer front (contact your Designer for details)
Drawer Boxes and roll-out trays are constructed from 3⁄4" thick hardwood sides and 1⁄4" thick plywood captured bottoms with furniture dovetail joints with a clear top coat applied for smooth sealed surface
Drawer glides are soft-close, concealed, full extension, undermount system with a 90 lb weight capacity
Box
Inset door style
The Inset gap between door and frame measures a nominal 3/32" which will vary based on exposure to humidity, climate conditions and method of installation
Frames are 3/4" x 1-1/2" solid maple stiles and rails
Standard cabinet sides are 1⁄2" thick maple plywood
Standard cabinet tops and floors are 3⁄4" thick maple plywood
Standard cabinet backs feature a 1⁄2" thick maple plywood hanger integrated with a 1/8" thick maple plywood panel
Natural maple plywood interior that has clear top coat applied for smooth sealed surface
All standard base and vanity cabinets have 3⁄4" plywood I-beam construction which integrate into the face frame, side panels and back panel providing extra structural support
Standard shelves are 3⁄4" thick natural maple plywood shelves with clear top coat applied for smooth sealed surface
Natural maple plywood interior with a clear top coat applied for smooth sealed surface
Details
Finish: A classic enamel paint finish is used that adds lustrous color and complete opaque coverage. The paint finish is a catalyzed base primer fill coat to prepare the surface for even coverage of the catalyzed pigmented enamel. This creates a furniture quality satin finish which protects and seals for long-lasting beauty and durability. Some wood species wood grain may be visible. To achieve the highest quality finished product engineered material is utilized in combination with hardwood material for various parts of cabinetry. This includes center panels of doors, end panels, back panels and other finished parts. As with any painted wood surface, expansion and contraction with changes in climate will cause hairline cracking in the paint surface at joinery points. This is an acceptable characteristic and will vary based on climatic changes. It is recommended to avoid applications with painted cabinetry where the climate cannot be regulated.