Stainless steel is doubtedly today's most popular appliance finish. It's sleek, it's modern, and it looks good with any style of cabinets in any kitchen. But every time we shoot photography with kitchen appliances involved, there's a discussion about what cleaners to use on stainless steel. In the brand new kitchens we shoot, things are still pretty clean. Once your stainless steel appliances have been used more than a few times they'll likely need to be cleaned. Everyone has their own opinion, but after trying several options, we've come to the conclusion that stainless steel needs a dedicated stainless steel cleanser.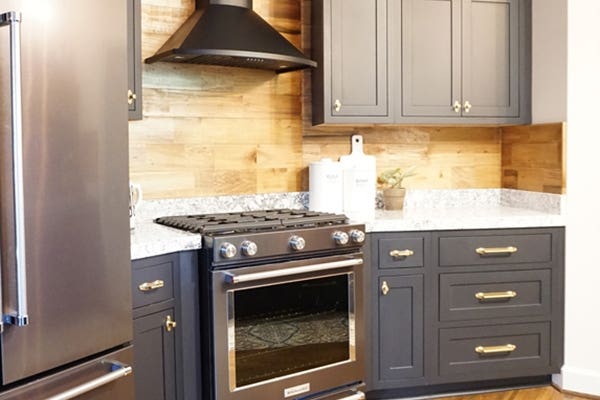 How to Clean Stainless Steel
According to the Stainless Steel Industry of North America, fingerprints and smears can be cleaned with water and a soft cloth. If you need deeper cleaning, see the chart attached for product recommendations.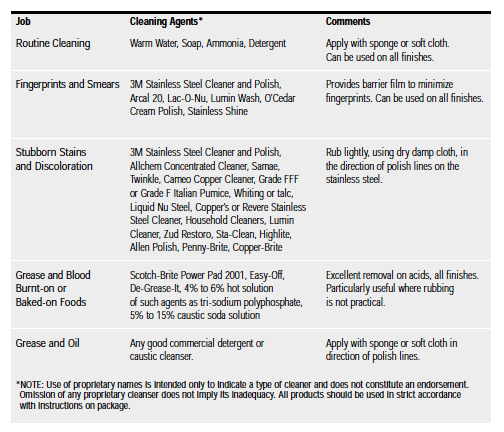 The key to cleaning stainless is to remember that it is a metal surface subject to corrosion and scratching. There are many cleansers that could scratch the surface of the stainless. Make sure to look for nonabrasive cleansers and use a sponge or nonabrasive cloth for cleaning.
Apply cleaners and polishes to the cloth and not directly to the surface of the stainless steel to avoid corrosion. This is because some cleansers and polishes will deface or mar the surface of the stainless steel leaving a sort of ghosted film when applied directly. It's best to avoid any cleaning agents with chloride and when possible rinse the stainless steel with water after cleaning.
Taking care of your appliances is like taking care of anything else. You want them to look their best and shine for as long as possible. So remember to routinely clean your stainless steel with water, a polish, or something more powerful. Good luck with your stainless steel appliances!
For more information about maintaining your home, see House Repairs and Maintenance Q&A: What Every Homeowner Should Know