When Bad Things Happen to Good Cabinets
Grease spatters from cooking. A stray crayon mark. Chocolate chip cookies. As a high-activity zone, your kitchen faces some stiff challenges. Factory-finished painted cabinets can provide many years of beauty. However, in the face of food spills, fingerprints and household grime, caring for painted cabinets will be necessary to preserve that bright new finish. Here are some tips on how to clean painted cabinets with a minimum of fuss.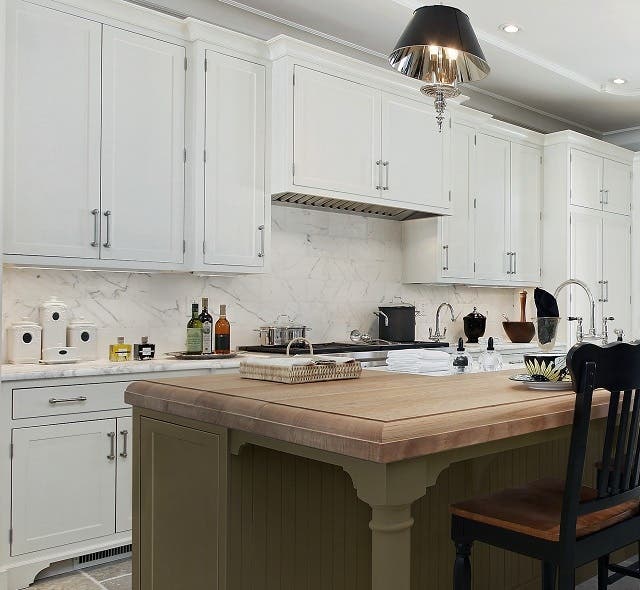 Regular Maintenance
Weekly, simply dust cabinets with a soft damp cloth (a microfiber rag is great) and dry with a soft towel. Avoid using a dripping wet cloth, which could result in moisture getting trapped in corners. Do not use polishes, oils or wax.
Daily Care
The key is to wipe up spills when they occur. Give special attention to grease in the cooking zone.
A damp microfiber cloth may do the job. If not, choose a cleaning solution that will cut grease without damaging the finish. For most spills and smears, you have everything you need in your kitchen already. A mild solution—a squirt of dish soap and ¼ cup of white vinegar in a gallon of water—will generally do the trick. Dampen a soft white rag. Then clean one small spot at a time, rubbing gently in a circular motion. Rinse with clear water and buff dry.
There are some safe solutions on the market, but be sure to test any product on the back of a cabinet door just to be sure. Do not use an abrasive sponge, cleaners with abrasive particles, harsh detergents, ammonia or oil soap.
Do No Harm!
A scratch, dent or discoloration may require a paint repair. Your cabinet manufacturer should supply a touch-up kit with your cabinets. Repairing a painted finish is tricky. Practice on the inside of a cabinet door before repairing a scratch or discoloration. If you are not satisfied with the result, or there is major damage, consult a professional wood and paint refinisher.
Click here to learn more about caring for CliqStudios painted cabinets.