For the Trade Professional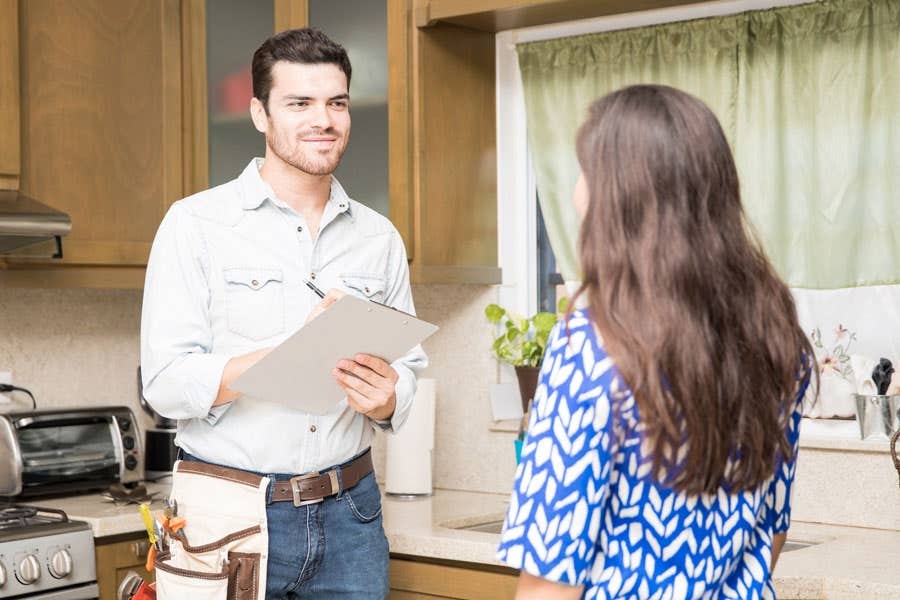 Top construction professionals understand that the initial conversation with a potential client is the ultimate sales presentation. Following a few simple steps to polish your presentations will set you up for success. Applying these three principles to your business will help you to win more jobs.
1. Professional Appearance and Credentials
Viewing every appointment as a job interview helps successful Pros win more jobs. Pros in the construction industry don't need a suit and tie or a printed resume, but they do need to create their own version of these tools. Arriving in a branded vehicle wearing a clean polo t-shirt with a logo shows a Pro has invested in their company. Leaving behind a business card shows you're available to contact. Pros without a company logo should still appear professional, taking care to arrive clean cut and wearing a can-do attitude.
This may seem obvious to established Pros, but professionalism is a frequently overlooked detail that make a positive first impression.
In addition to a professional appearance, the first presentation is an ideal time to share credentials. Successful Pros put their credentials on the table, showing that they have nothing to hide. Presenting license, insurance and references up front will all go a long way to alleviating homeowner concerns about credibility.
2. Create Consistent Presentations
Consistent presentations are winning presentations. Yes, every project is unique, but the process for selling your services doesn't need to be.
Pro Remodeler outlines how one decking company uses 14 Steps to Close. They ensure that each member of their sales team follows the same process to win jobs. You can implement a similar process in your own business. Simply start by identifying what works and what could use improvement. Then, outline a plan to implement the sales techniques of successful industry professionals.
3. Present the Final Product
Home remodeling projects are costly, time consuming and personal for homeowners. Providing ways for homeowners to envision the finished product helps them see that their investment will be worth the effort.
There are countless apps and tools that Pros can use to transform sketches into 3D images. Showing a homeowner what their space will look like after opening a wall, adding a deck or replacing their cabinets is powerful selling tool.
Pros who partner with a CliqStudios kitchen designer receive professional design packets with 3D renderings for every project. The design packet provides Pros with a winning presentation that helps clients envision their new kitchen.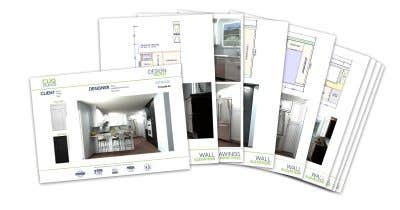 When it's not possible to present a mock-up of the client's space for an initial presentation, sharing a similar project can also be beneficial. This provides an opportunity to showcase your company's experience on other comparable projects.
In addition, Pros have one dedicated kitchen designer who partners with them on every project. They create beautiful designs while staying within the specified budget. Working with a professional designer saves Pros time, allowing them to focus on the other details of their projects.