For the Trade Professional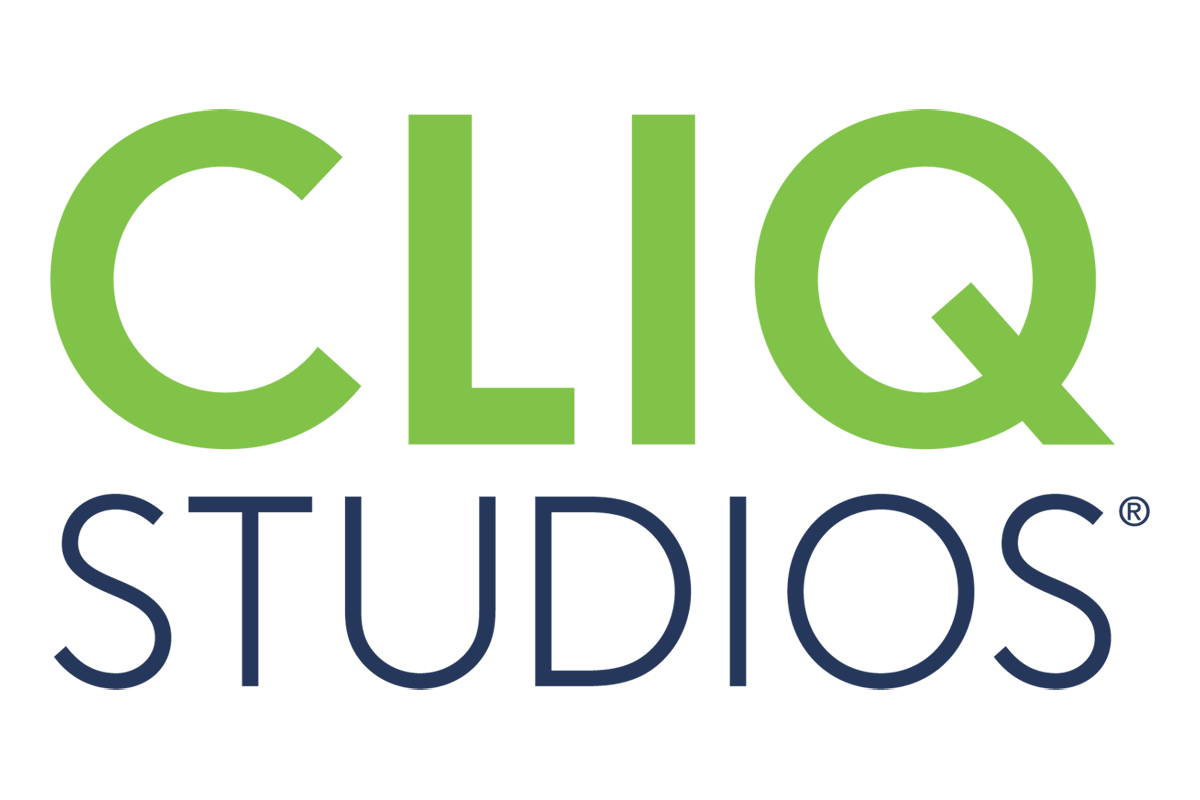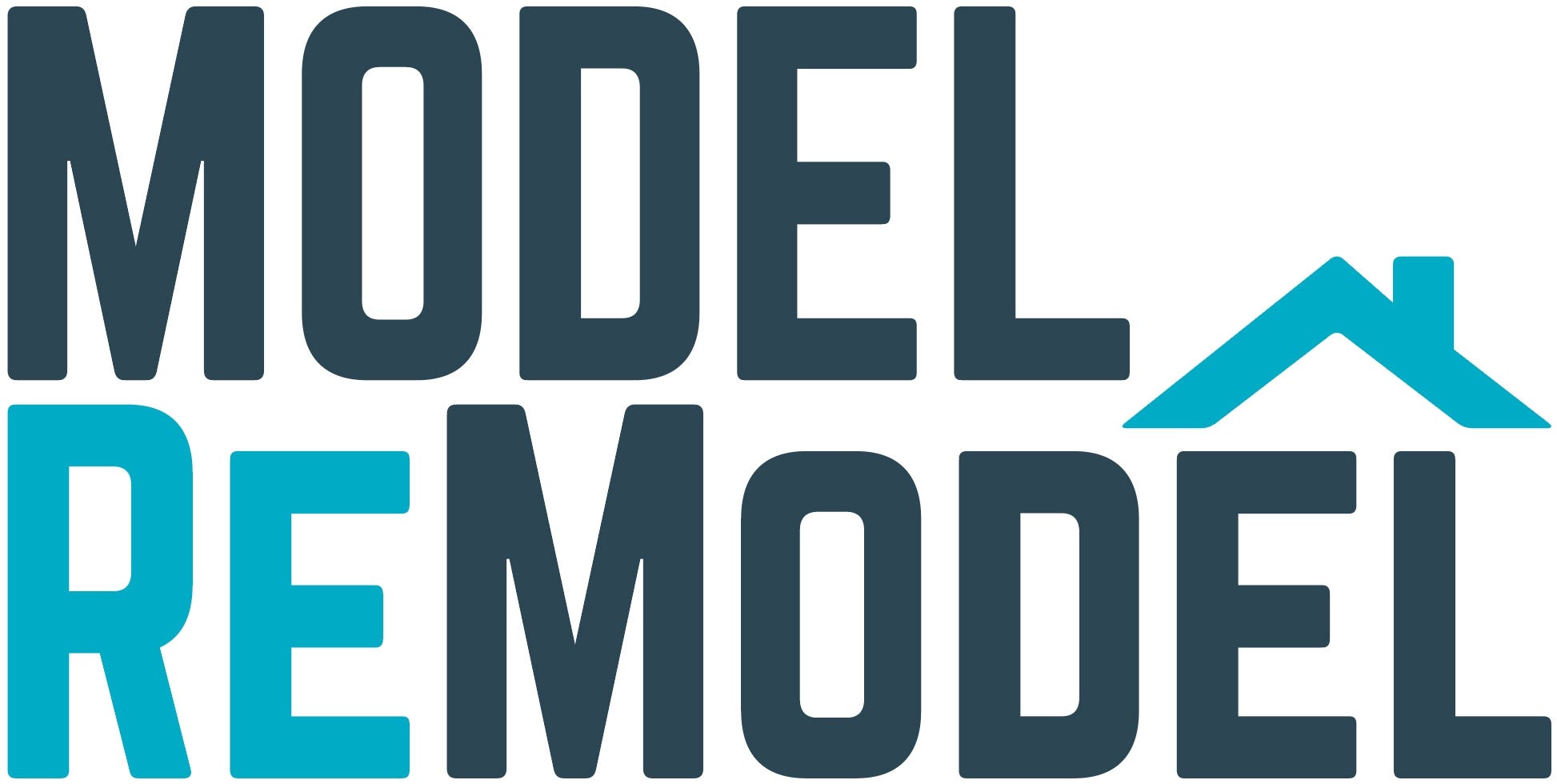 CliqStudios is partnering with Pro Remodeler magazine for the fifth edition of Model ReModel. Model ReModel follows the journey of extensively remodeling two residential houses simultaneously.
For this year's East Coast remodel, CliqStudios collaborated with construction company, Boardwalk Builders to redesign the outdated kitchen. In addition to the kitchen, Boardwalk Builders took on the challenge of remodeling every inch of the 650-square-foot beach cottage in Rehoboth Beach, DE.
Modernizing a Family Cottage
The small beach cottage was a family vacation destination for many year, but the owners now want to modernize the home so they can make it their full-time residence during retirement.
To accomplish this goal, Boardwalk Builders made plans to double the footprint, add a guest room and improve energy efficiency. The owners want to keep the coastal feel of the cottage, while updating the style and functionality for year-round living. In addition, the new home design is wheelchair accessible for the homeowners' nephew, who will eventually inherit the property.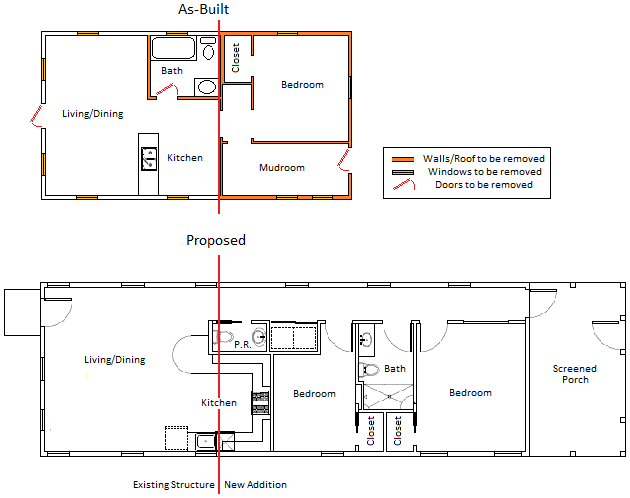 Designing the Kitchen
Boardwalk Builders' Project Developer Kelsey Hamilton and the homeowners worked with CliqStudios kitchen designer Patty Green to reimagine the small kitchen. After Kelsey and the homeowner shared their kitchen goals with Patty, she created design concepts for them to review.
The homeowners received free cabinet samples in several styles and colors before choosing Shaker cabinets in painted White and Light Gray. Designing the kitchen with neutral, two-tone cabinets adds a pop of interest, while remaining timeless.
"The CliqStudios design process was really easy," Kelsey shares. "The process was faster and there was way more support than if we had done the design ourselves."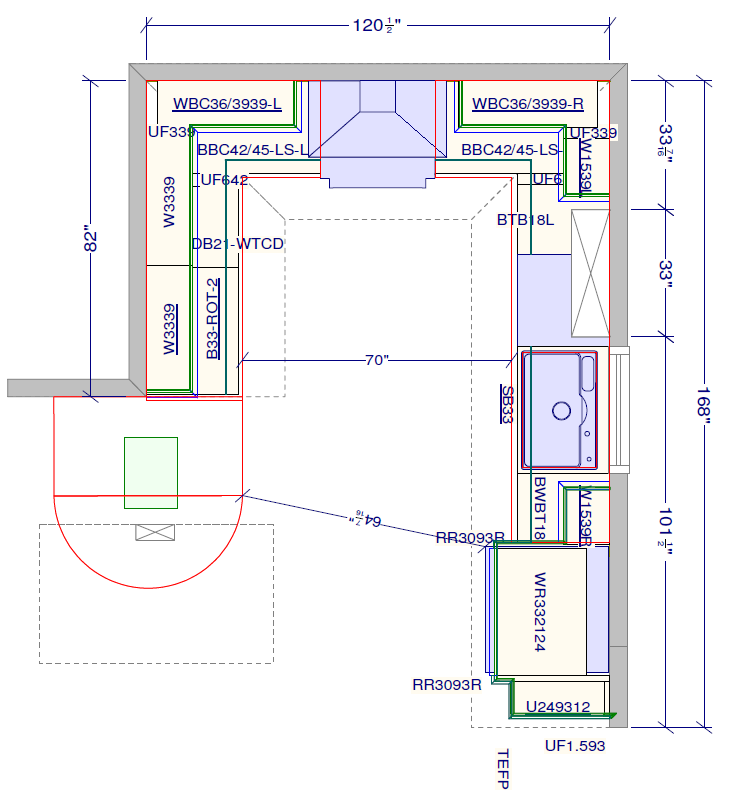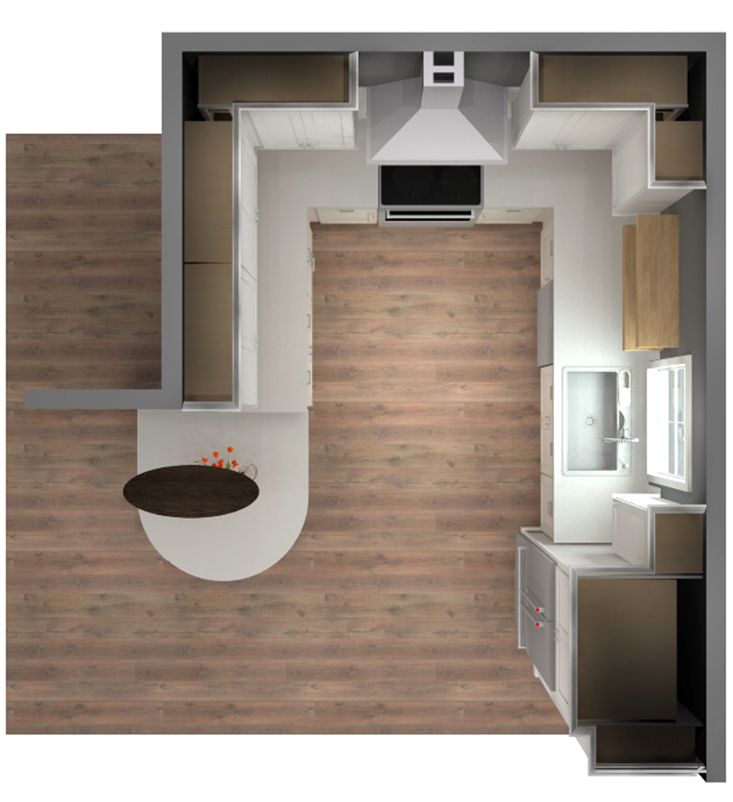 "We did a shared screen call with our designer Patty and she already had some plans laid out," Kelsey remembers. "The client was able to rule some things out and make some changes right away. She could see it all in the 3D markup, which was really cool."
The 3D renderings Patty created helped the client visualize their new kitchen, while the detailed elevations gave Boardwalk Builders accurate plans to follow during installation.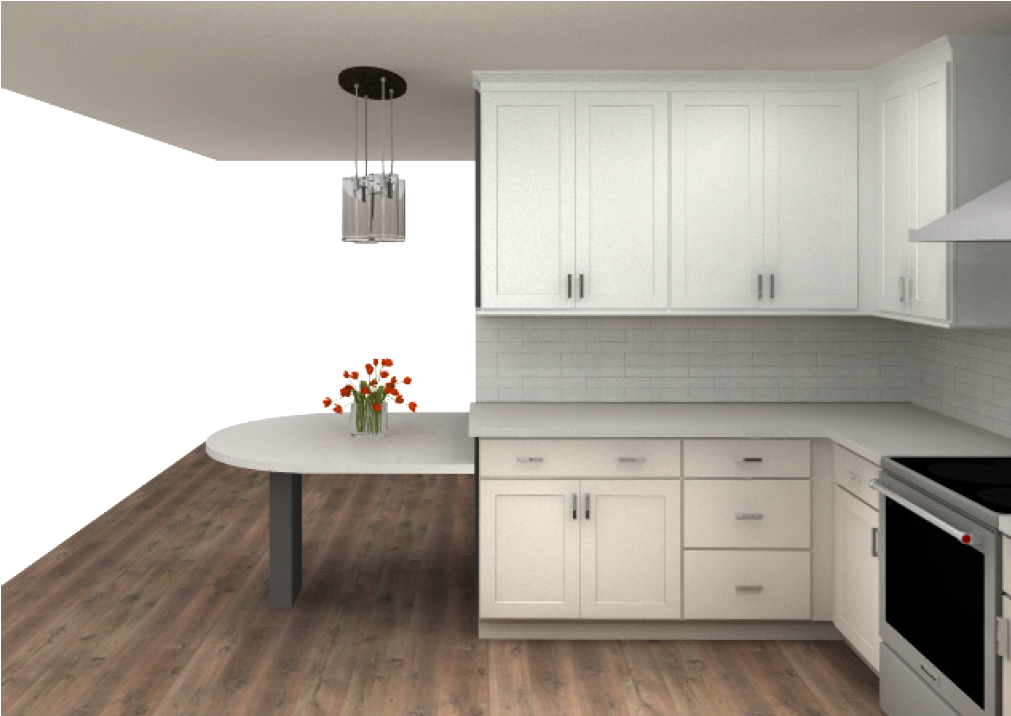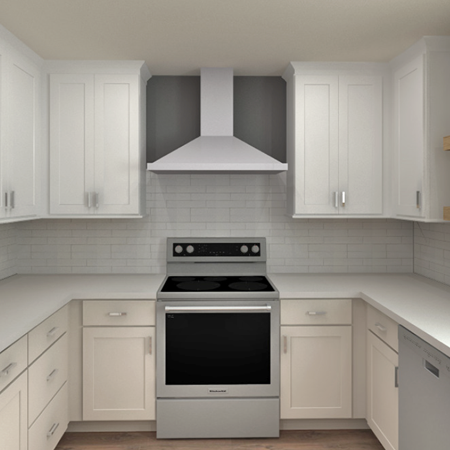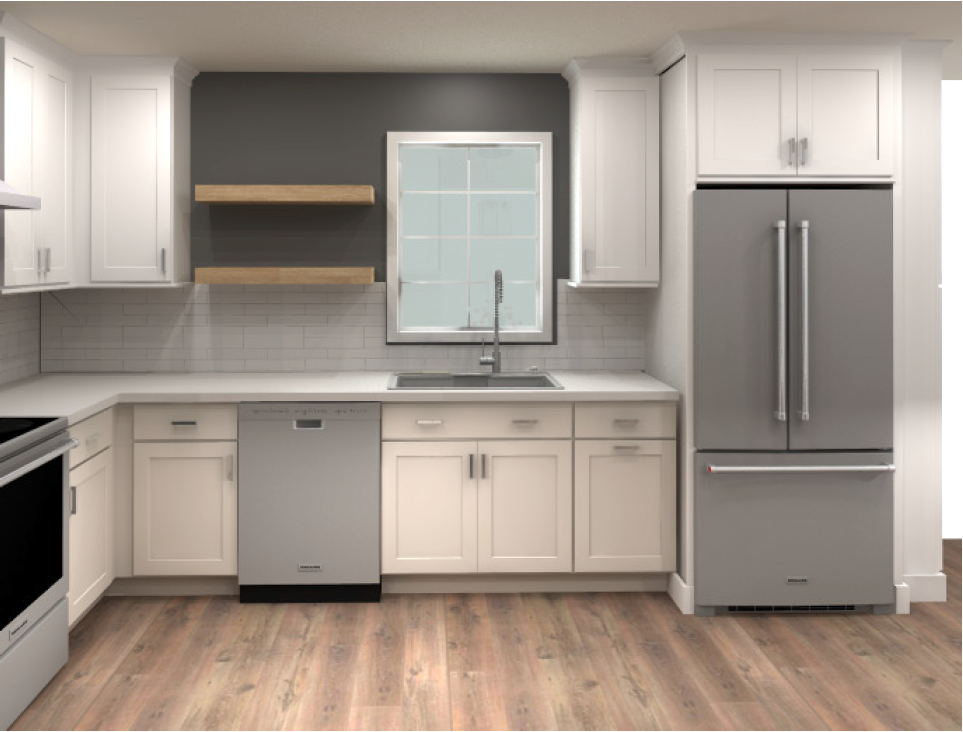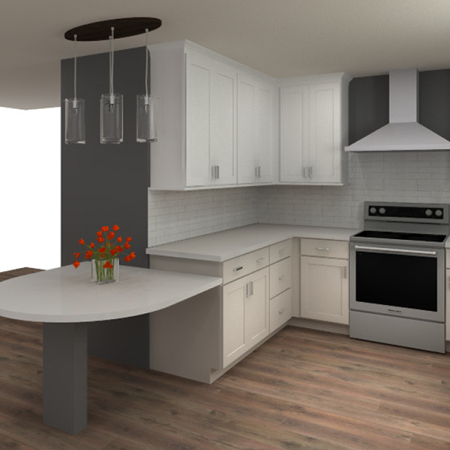 3D renderings showing each angle of the kitchen help clients envision how their new kitchen with look and feel.
Installing Kitchen Cabinets
The kitchen cabinets arrived fully-assembled and ready to install to the construction site. After checking the cabinet shipment and reviewing the design plan, the team got to work installing the cabinets.
Using the cabinet design as a reference, the installers confirmed each dimension and arranged the wall cabinets on the floor before installing them. They followed with the base cabinets and finally the full-height refrigerator panel and cabinet. Read more about the Model ReModel cabinet installation here.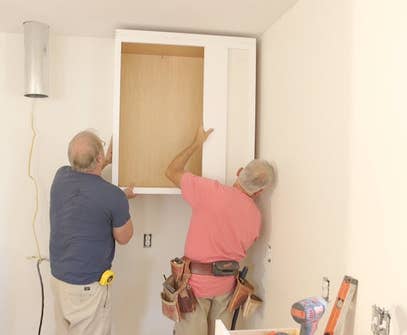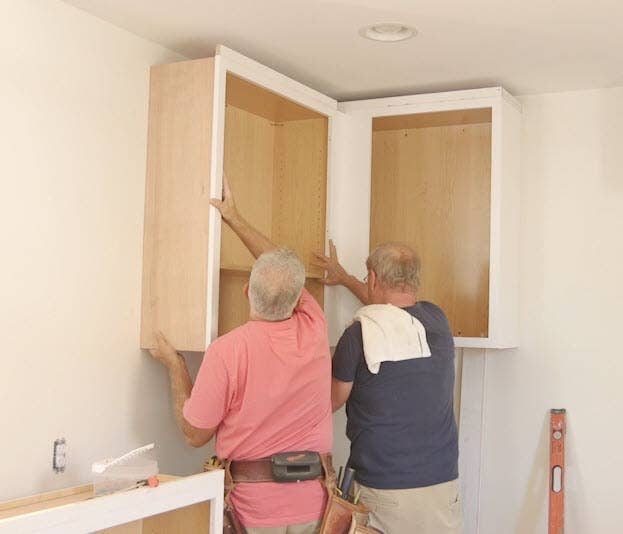 Boardwalk Builders is currently completing the finishing details on this Pro Remodeler magazine project. In the meantime, follow the Model ReModel project, from demo to decor, here.