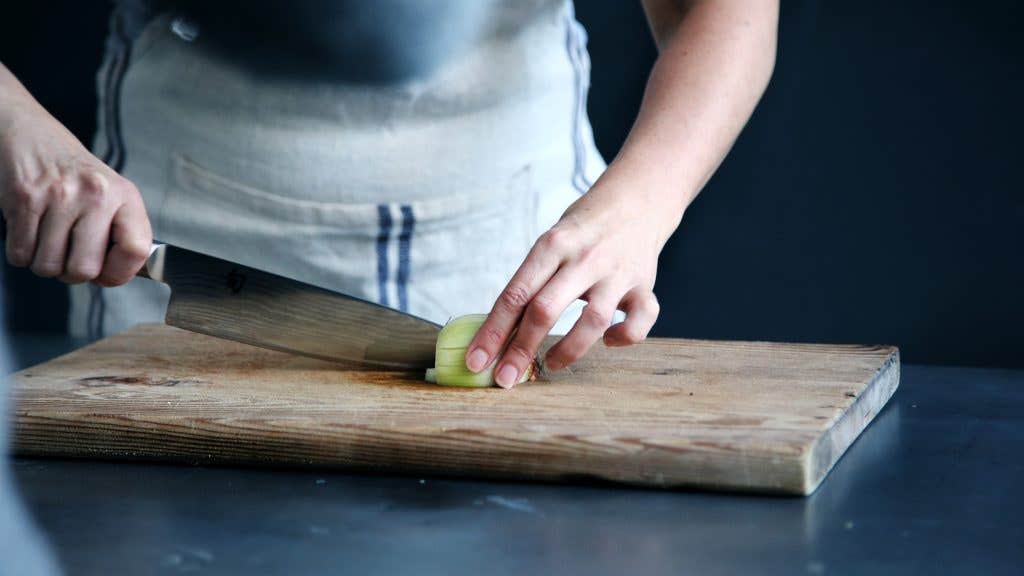 The Underrated Prep Item
Ah, the humble cutting board. Or is it? Possibly one of the most overlooked cooking tools. Yet, likely one of the most ubiquitous! It's hard to imagine any kitchen without one. If, for no other reason they are often given as housewarming or wedding gifts.
Every chef has his or her own favorite prep material, and each surface is better for one thing or another. Setting aside that discussion for now, the folks over at Epicurious are making the case that bigger is better. Furthermore, we think they may be on to something.
Many home chefs tend to shy away from large boards because they can be heavy, and mainly present more difficulties when cleaning and storing. A relatively small board – say about 10×15 inches – doesn't take up much room in a cabinet or drawer. It's washed easily in just about any sink, and fits into most dishwashers.
Advantages of a Larger Cutting Board
What Size Is Right for You?
If you have the counter space that can accommodate a large cutting board without having to re-shuffle your work zone during meal prep, then by all means use a big board! If however, you're like many of us, and will be swapping out boards for bowls and whatnot, then you may want to invest in at least three different sizes of cutting boards:
A "bartender's" board for quick jobs such as working with small produce – about 8″x10″
A medium board for the most common activities, including slicing bread, dicing potatoes, etc – about 10″x16″
And something for working with bigger fruit, veggies, and larger cuts of meat – 16″x24″ and beyond!
A quick note about cutting board materials: It is advised that you keep at least one cutting board exclusively for working with chicken, poultry, and other meats which have a higher probability of carrying salmonella; this board should be a non-porous, synthetic surface. Avoid glass or porcelain cutting surfaces as they will dull your knives quickly.
If you're a dedicated chef, your kitchen layout should work for you just as your cutting board. Explore more!