A Kitchen Island as Unique as Your Home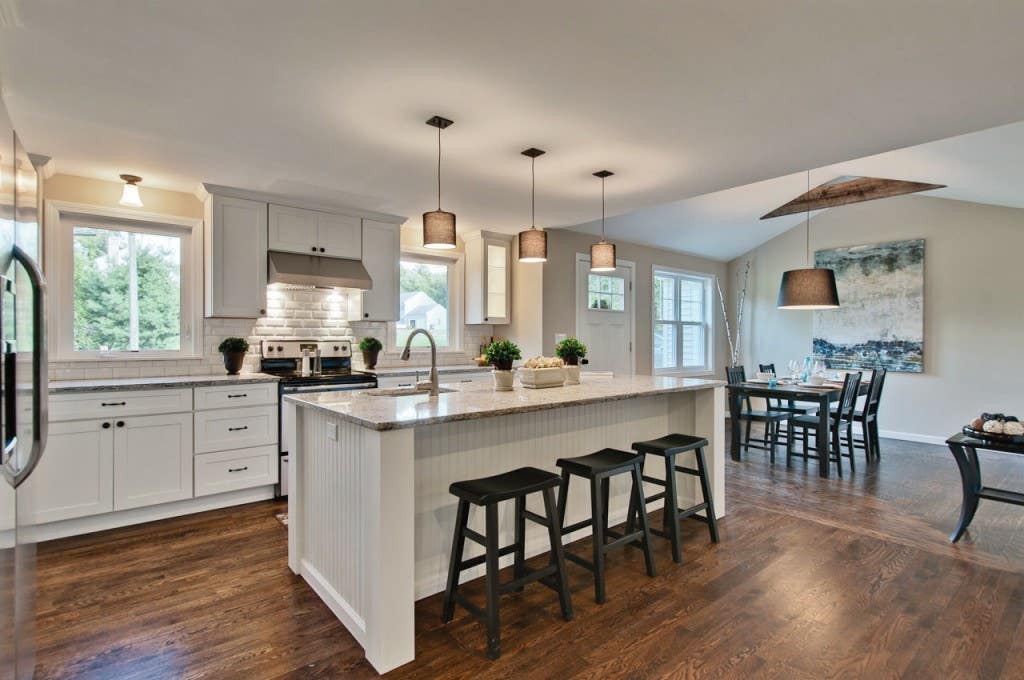 A kitchen island or peninsula is top on the list of must-haves for our customers. Each island we build is unique. It is a personalized expression of our customer's style and the centerpiece of the final kitchen design. Some options to consider incorporating into an island:
Base cabinets with countertops at the height of the rest of the kitchen
Combining base and wall cabinets to create a bi-level island
Using wall cabinets only for a bar-height island
Topping the island with a countertop such as butcher-block different from that in the rest of the kitchen
Creating a furniture look with cabinet accessories such as decorative feet, legs, corbels and end door panels
Incorporating open shelves for a casual furniture look
Finishing the island cabinetry with a different paint than the perimeter kitchen cabinets
Tucking a microwave drawer or microwave shelf into the island
Personalizing Your Kitchen Island
Our kitchen designers have a wealth of experience in creating kitchen island from cabinets and accessories. And our design service is free. Let us know if your kitchen makeover will include an island or peninsula. Or, if you are looking for ways to fit one into your space. Call our studio at 888-350-1242 to speak with a kitchen expert about a design.
Ask an expert: Planning new kitchen cabinets? Our design service is free. Feel free to call our studio at 888-350-1242 for ideas on building a kitchen island. Our designers can introduce you to features to meet your unique needs. Or request a Quick Quote to see how much cabinets will cost for your kitchen. A member of our team will get an estimate back to you in one business day.