Black Kitchen Cabinets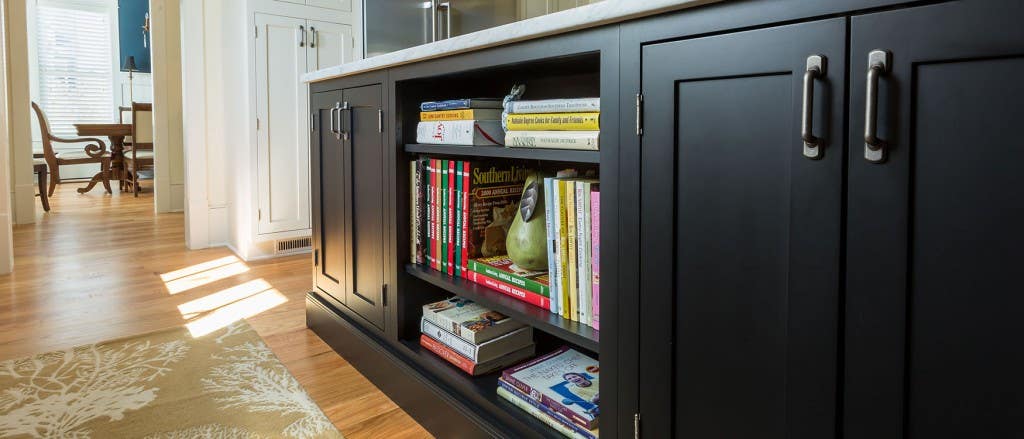 Black kitchen cabinets create a sophisticated and contemporary look while adding richness and drama to the space in a way not possible with more traditional finishes.
Dark Cabinets Complement Almost Any Appliance Color
A kitchen design based on painted black cabinets is easy to integrate into an interior remodel, since the dark cabinetry complements almost any appliance color, especially stainless steel, and works well with most flooring and trim colors. Dark cabinets are often used as accents or focal points in two-toned kitchens. For example, painted black cabinets can be used on a kitchen island to balance white kitchen cabinets in the rest of the space, or to set off a furniture feature.
To keep the effect of dark cabinets from overwhelming the space, balance it with light colors on the walls, countertops, floors, and backsplash, and consider using open shelves instead of wall cabinets in a section. This will help the kitchen feel open and uncluttered. Glass inserts are also popular modifications for black cabinets, since they create a sense of light flowing throughout your kitchen.
CliqStudios offers Painted Black, a Designer Paint that can be ordered on most door styles.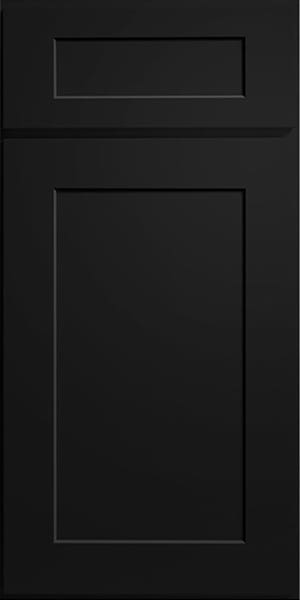 Ask an expert: Planning new kitchen cabinets? Our design service is free. We encourage you to call our studio at 888-350-1242 for ideas on using dark or black cabinets either throughout your kitchen or on an island or accent feature.
Contact an Expert
Get a Quick Quote