Top 10 Kitchen Trends with Staying Power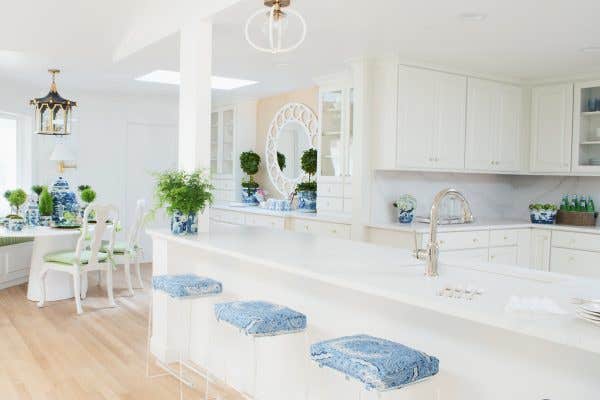 1. Open Floor Plan
The open floor plan is a kitchen trend that is here to stay. By knocking down the barrier walls separating the kitchen from the living areas, homeowners are bringing their families together. Newer engineered beams make the wide open spaces possible. Always have your contractor evaluate for structural integrity of load bearing walls before you swing that sledgehammer to open the space. Find inspiration for kitchens in our photo gallery.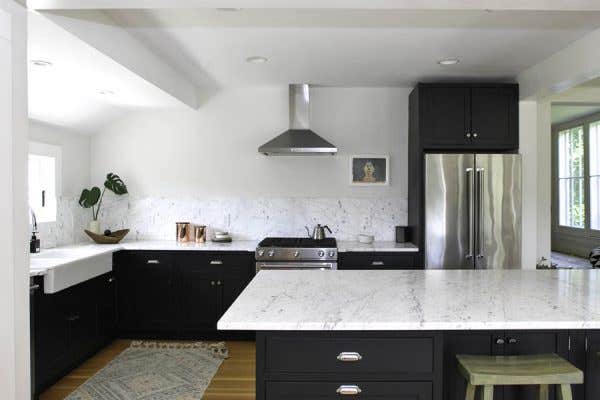 2. Sleek Styling
The newest, freshest looks in kitchen design are sleek styling, with clean lines and well-planned color palettes. Whether you choose painted cabinets, or beautifully stained wood, opt for simple lines such as you'd find in a flat-panel Shaker style door. The Shaker styling is traditional enough to blend into homes of nearly any age, but with clean lines for modern tastes.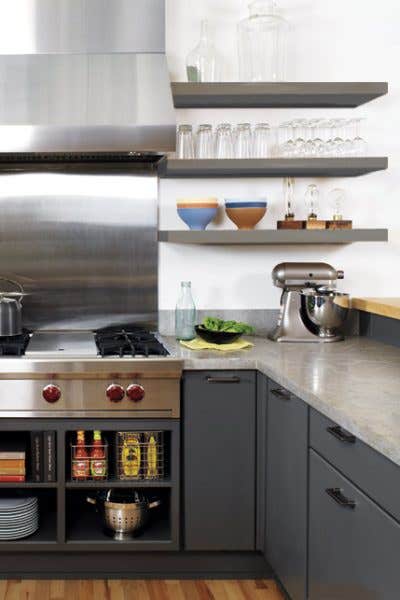 3. Clean Lines
In an idea borrowed from commercial kitchens, designers have been dropping upper wall cabinets off the plan and replacing them with floating or open shelving to create clean lines. With dishes, glassware and even food prep items easy-to-find and easy-to-reach cooking and clean-up chores are a snap. Whose turn is it to set the table?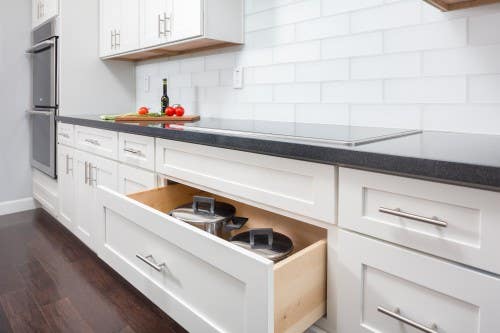 4. Easy Reach Drawers
Bring those pots and pans to you by replacing cabinet doors with extra-deep, easy reach drawers on your lower base cabinets. Why bend and stoop to look for items hidden in the back of the cabinet when you can simply open the drawer?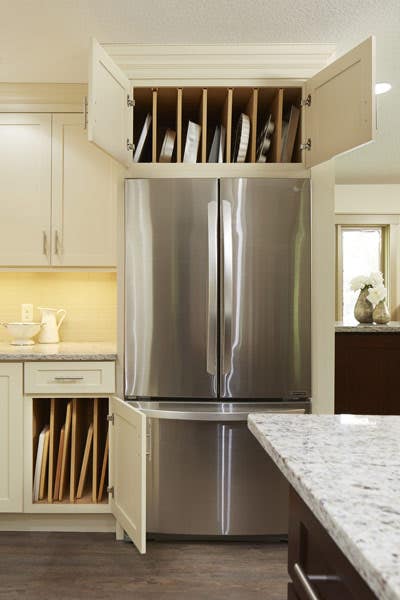 5. Organized Cabinets
Clear the clutter and organize your space with built-in kitchen storage solutions such as spice racks, cutlery trays and knife blocks. Fans of the upright tray organizer have made it CliqStudio's most frequently pinned image on Pinterest.
6. Tall Upper Cabinets
Despite the popularity of open wall shelves, most homeowners opt for some tall upper cabinets in their kitchen. Make the most of your space by extending those upper cabinets until the crown molding meets your ceiling. You'll achieve that sleek style, get more storage space, and you'll prevent dust and grime from collecting on top of your cabinets.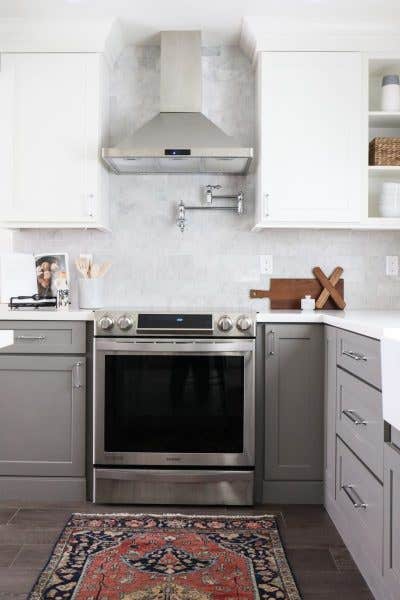 7. Neutral Colors
It's no surprise that most homeowners prefer a neutral color palette, but neutrals don't have to be beige or white. Gray is more than just a trend, with many homeowners embracing the color as part of a neutral palette.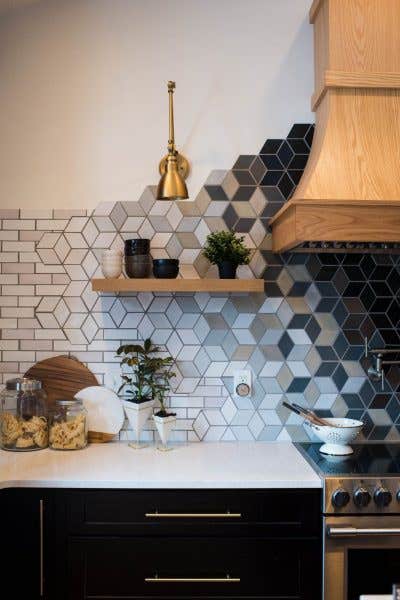 8. Backsplash
Beautiful and functional, a backsplash give personality to a kitchen and help make it easier to keep a busy kitchen clean and sparkling. Whether you favor cool glass tiles, or a stunning marble slab, run your backsplash the full height from your countertop to beneath your upper wall cabinets or shelves.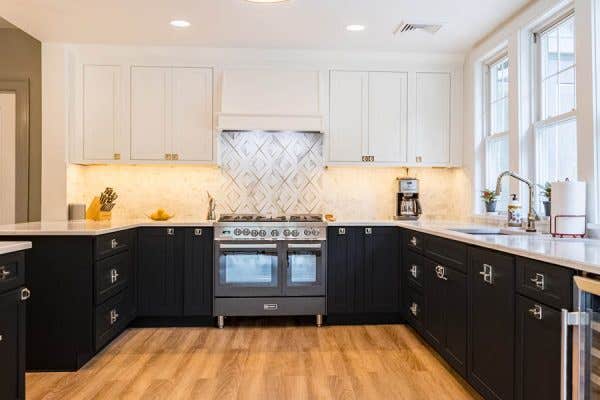 9. Black and White
Timeless black and white kitchens will always be fashionable. To give your look a trendy appeal, consider skipping the glossy black granite in favor of a fresher looking matte black countertop. Add texture and interest to a black and white kitchen design with your choice of flooring, wall color and cabinet hardware.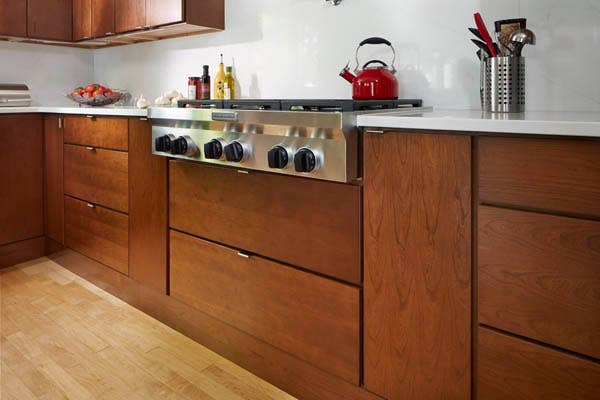 10. Dark Wood Stains
Do you appreciate the uniformity of classic painted cabinets, but want to let some of the natural beauty of the wood show? Consider deep sable or cherry stains for wood cabinets. You'll see the clean modern look you like with painted finishes, but with the richness and warmth of wood grain.