Using a Mood Board to Make Smarter Kitchen Remodeling Choices

Will the countertops compliment the cabinets? Which materials should match, and which should contrast? Darker or lighter flooring?
It's no easy task making interior design decisions. With so many products, finishes, and materials out in the marketplace, it can be hard to even know what you want, let alone if it works with everything else!
Thankfully, there's a low-risk method to get more perspective and confidence while making these decisions: creating a mood board.
What is a mood board?
A powerful tool in the designer's kit, a mood board (also called an inspiration board, or design board) is a physical or digital collection that combines materials, colors, textures and images into a single visual scene. Concept boards are used by creatives of all stripes, including graphics designers, web designers, and fashion designers.
For remodelers, an inspiration board is a great tool for communication. It gets homeowners and designers on the same page by conveying visual ideas that can be difficult to put into words. Two people might use the same words like "inviting" and "transitional" to describe their goals, but have different ideas about what that might look like in a space.
What should I include in my mood board?
The goal of a mood board is to communicate the big picture of the space (cabinets, countertops, flooring, backsplash). A mood board also includes finishing touches like hardware and accessories to create a cohesive look.
Start by including the elements that are certain to be used in your kitchen. If your goal is to create a farmhouse kitchen for example, you might start with white cabinetry and a farmhouse sink. Alternatively, you might start with parts of your existing kitchen that you intend to carry-over, like a dining set or family heirloom.
How do I create a mood board?
Even before the rise of the personal computer, designers and remodelers had been making mood boards for decades. You can create a mood board by simply and effectively arranging clippings and cut-outs from home magazines and product catalogs.
If making a paper collage isn't your thing, you can use product samples. Many companies in today's kitchen and bath industry will provide free samples. Take advantage of free samples to mix and match different combinations to find out what you like.
And of course, there are digital methods. With websites like Instagram, Pinterest, and Houzz, collecting remodel inspiration has never been easier. Acting as gigantic catalogs of ideas from all over the web, each site has features that allow users to bookmark and save the posts they're interested in.
To cut, paste, and display your photos, all you need is a simple program like Paint or PowerPoint. These tools are simple and widely available, though devotees can find specialty apps and sites dedicated to making inspiration boards.
A mood board is a versatile and fun tool for planning a kitchen remodel. As you brainstorm design ideas for your upcoming project, try making one for yourself!
Follow these three principles for a beautiful kitchen.

Read More

All about the kitchen, from design ideas to style trends.

Read More

Kitchens are complicated. Have an experienced professional design yours.

Read More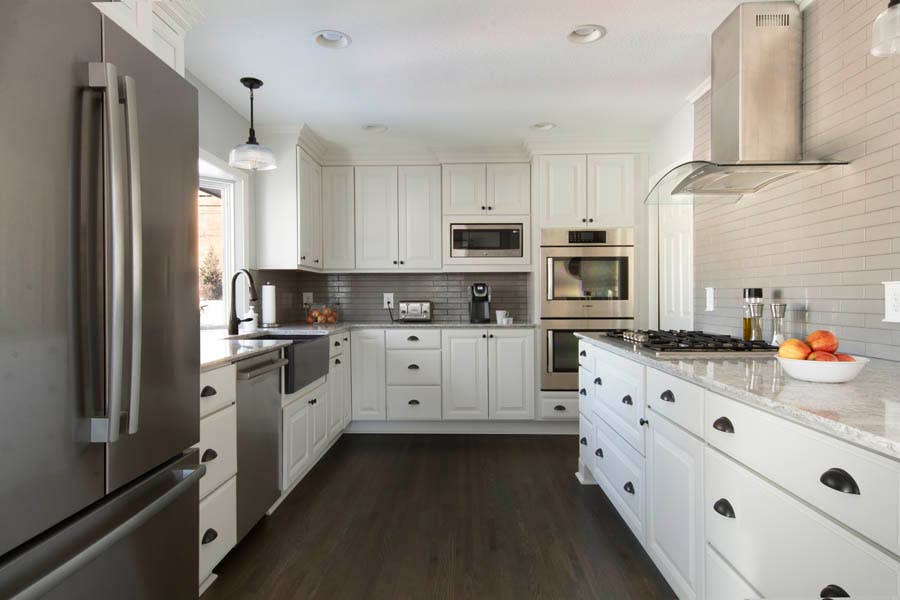 Ready to start your free design?
Take the first step toward your dream kitchen today! We'll connect you with your personal designer to make your project a reality.
Let's Get Started