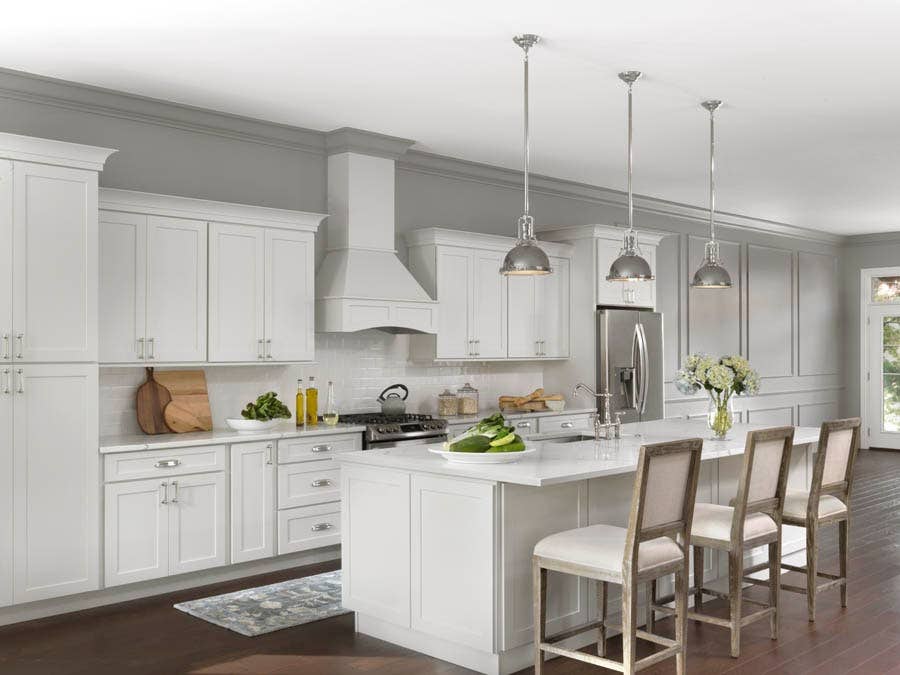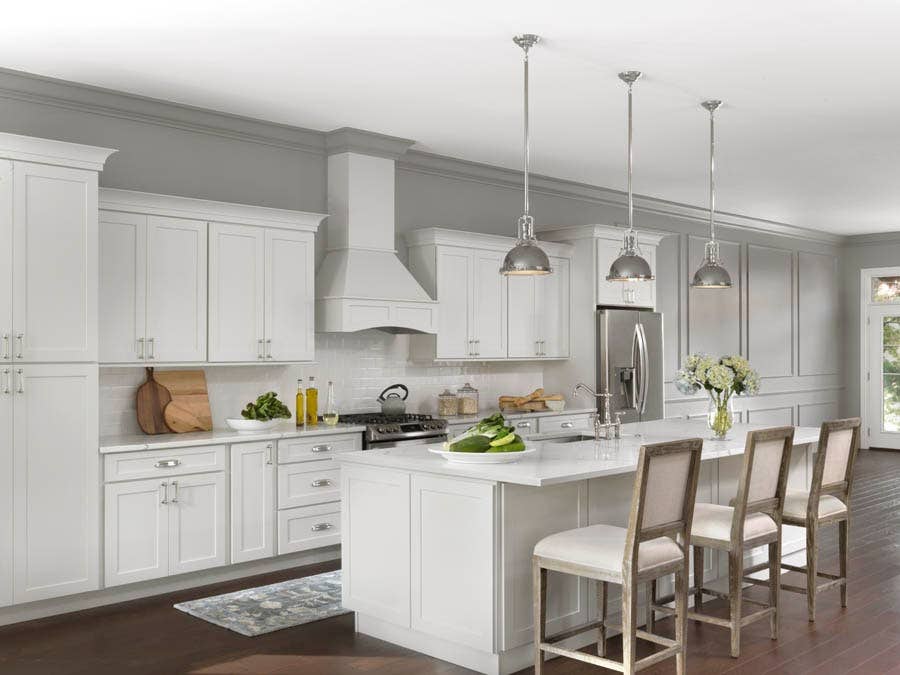 Named after the Revolutionary War general Marquis de Lafayette, Lafayette Square is one of the oldest neighborhoods in St Louis. Today, it's recognized for its collection of Victorian-era Second Empire architecture, the gorgeous 30-acre greenery of Lafayette Park, and urban residents that appreciate the district's quaint restaurants, taverns and specialty shops.
Laurie and Scott spent the past twelve months in Lafayette Square building a new home. We caught wind of this timeless kitchen project through Laurie's Instagram (@cottagegater), and asked if we could visit, talk with her, and take photos of her new kitchen. Laurie was warm, welcoming, and more than happy to share her design and remodeling experiences with us.
Congratulations on your project! What it was like to design and build a house from scratch?
Taking on an endeavor this big was amazing but also stressful. There's a difference between renovating a house and building one from the ground up. It's a little overwhelming if you've never done it before, simply because of the number of choices you need to make: from your doorknobs, to how you want your crown to look, to how you want your base to look, to how you want your layout to be.
I've never had an open concept home before either, which was a bit of a challenge. When I renovated houses that were 100-plus years old, they were very chopped up: each room was like an individual personality. It didn't really need to speak to the next room as much as when there's open access.
What other challenges did you face?
Since this is a historical area, they didn't know what was underneath the ground when we started building. They started digging our foundation, and the dirt was mushy and black. Over the years, they said, something must have been leeching into the ground.
They kept digging deeper and deeper and never got to good soil, so an engineer came in and said that we couldn't put in a foundation unless we put in piers to support it. That's what happened right out of the gate, before we even got to the pretty stuff. I was like, "Oh my God, we just spent so much money below the ground!" But better safe than sorry.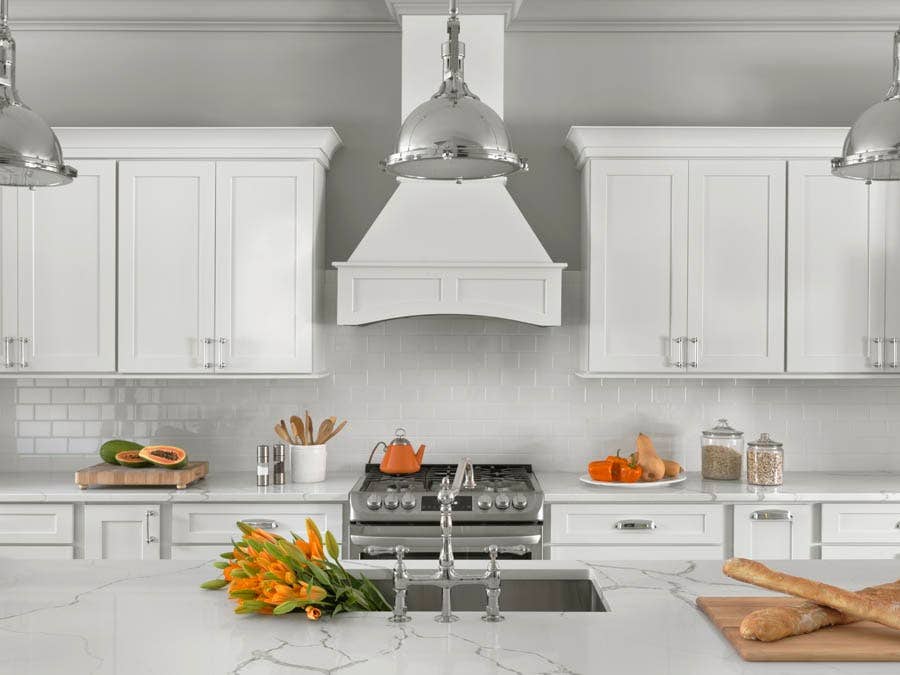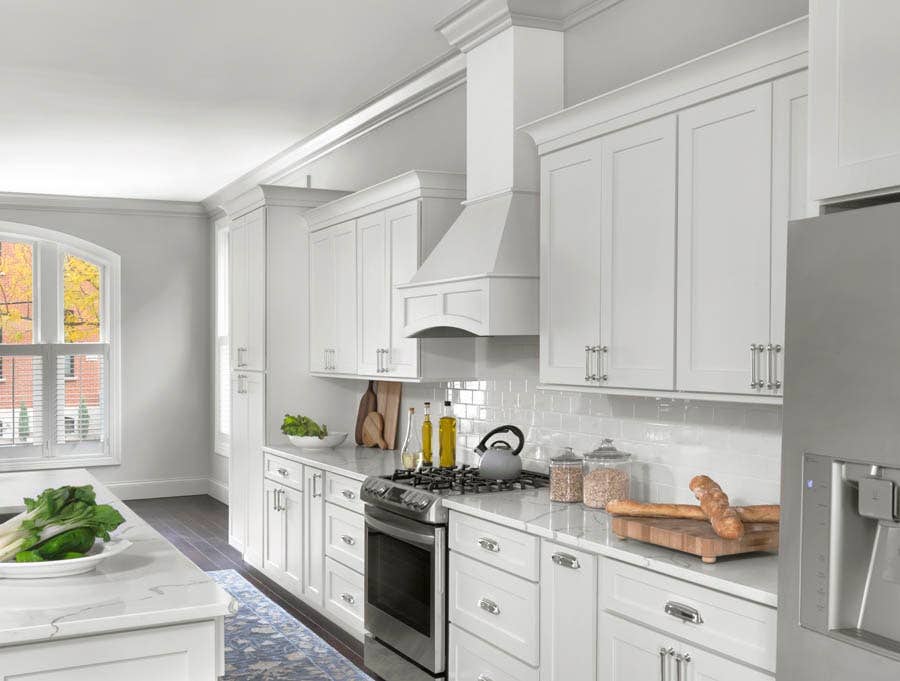 What was going through your head regarding the new kitchen?
I was very excited to do the kitchen. I think it is the most important room of the house. It's the heart of the home. When our kids come here, we can't wait to share it with them. They all live in different states and they've all moved out. So, when they come back, we talk about their lives, we talk about their hopes and dreams, and we definitely make memories in this kitchen.
When you open the front door, everybody's blown away. It's the first thing you look at, so it was really important to me. With the cabinetry guy our builder supplied us with, we weren't staying on budget, the boxes weren't constructed as well, and I wasn't going to be able to get my hood and panels and stuff. I just kept saying over and over, "I just want to talk to CliqStudios." And then I got the kitchen of my dreams!
This isn't your first time working with CliqStudios.
I used CliqStudios in my previous house. When I moved to this one, my builder gave me a list of suppliers – all local people. I had appointments with all the suppliers to pick my doors out, my hardware, my flooring, cabinetry, baseboards, crown, and anything you can think of that goes into building a house.
The supplier for our kitchen was a local person. When I went there, and the entire time I just kept thinking of my CliqStudios kitchen in our previous house. I was just so disappointed in the cabinetry and the supplier. I didn't even make it to the car, and I called my husband and said, "I don't want to go with these people for our kitchen."
We were in our previous house for three years with our CliqStudios kitchen, and we just loved it. We loved the quality, we loved the functionality of it and how it was truly holding up. I mean, three years later it looked like the day we put it in. So, my husband said, "Let's talk to our builder and say we want to go with CliqStudios."
At first, the builder was hemming and hawing about it but eventually he said, "OK, but you're going to have to be responsible when the cabinets are delivered and such," which was fine with me. I got in touch with CliqStudios the next day. That's when I met Patty Green, my designer.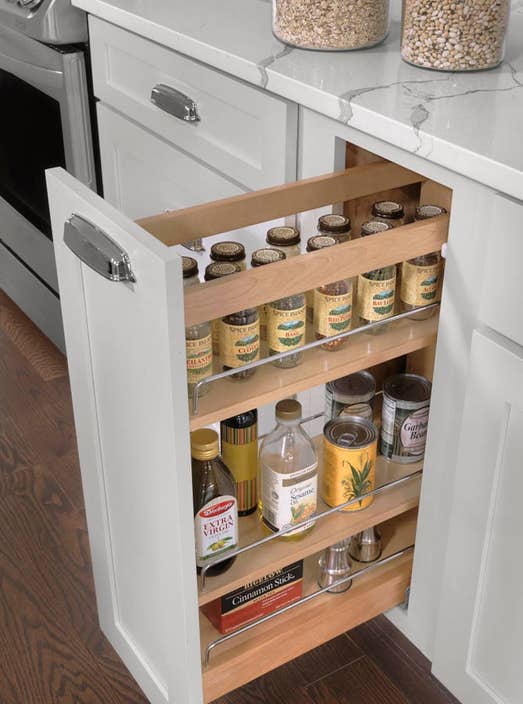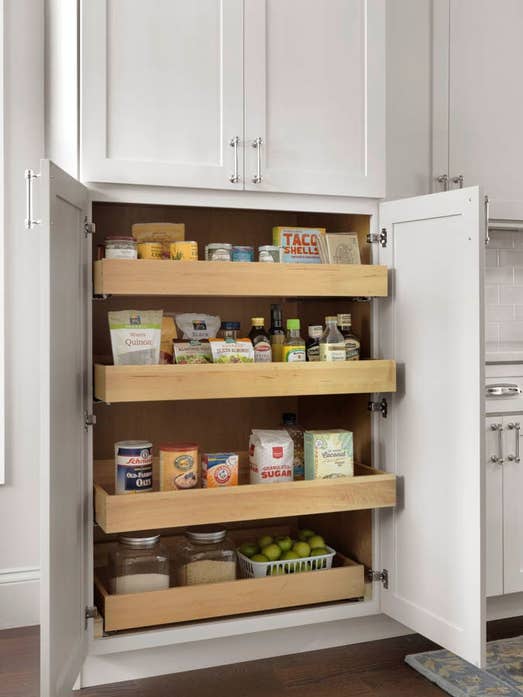 How was working with Patty?
10 out of 10? Haha, I love her. I feel like she's a girlfriend at this point. She's amazing. Can't say enough good things about her.
My favorite thing was her encouragement to do this staggered high-low design, where some of the cabinets were lower and others were higher. In my head, the cabinetry went straight across the back wall. I was a little bit worried it might make my kitchen look dated because in the 90s everybody had this high-low cabinetry. But when she gave me the rendering, I immediately loved it. She even took it and showed all the other designers and had them vote. I just think it's fabulous. Enjoyable to talk with. Easy person to work with.
I'd really love to stress to people considering CliqStudios that we've renovated several houses before. I've been involved with redoing several kitchens, so it wasn't my first rodeo and I didn't need a lot of guidance. I knew how I wanted the functionality of the kitchen to be, and I knew exactly what cabinetry and colors I wanted. But my point is that you can have tons of experience and know exactly what your layout is, or you can literally be like "I don't know anything," and you're always going to be in great hands.
How do you use your kitchen now?
Entertaining is huge. We're hosting Christmas and Thanksgiving this year and will have our extended family over. This neighborhood, Lafayette Square, is very walkable, so we have tons of friends that live here and come over all the time. We all sit around the island and have drinks and hor d'oeuvres. Holidays, parties – it's a great entertaining house.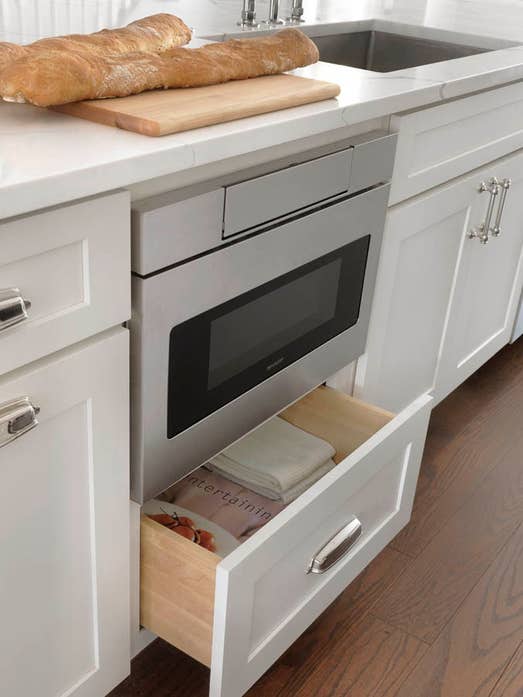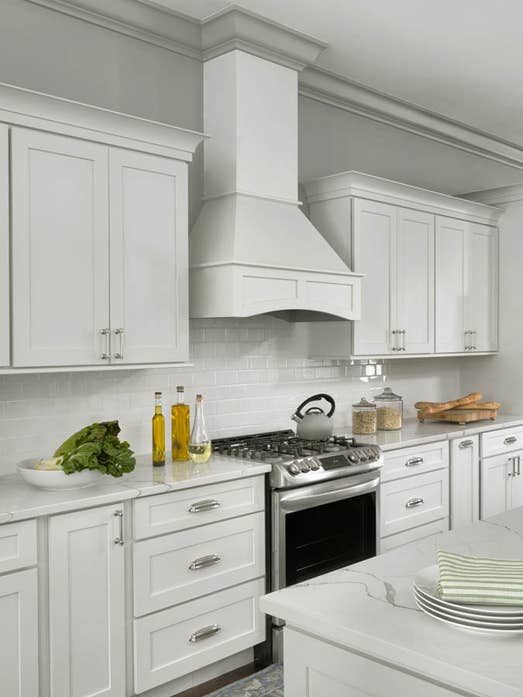 What was your inspiration for the style and interior design of your house?
So, this neighborhood is beautiful. Lafayette Square Park is the oldest park in St. Louis, and there's great history. All these beautiful old Victorian homes face the park, called 'painted ladies.' They're painted crazy colors like pink and yellow and blue and purple and have big cornices and woodwork across the top. Once you move into a neighborhood like this, there's no way you can compete with those homes. When you go inside them, they're truly unreal. The woodwork, the fireplaces in every room, it just takes your breath away.
What I wanted to do for our house is just make it fit in. Make it speak to the neighborhood. I've been in my neighbors' new houses and some of them are very industrial and modern on the inside. But I'm very much a traditional gal, like this neighborhood. Timeless kitchen and classic style were the things I kept coming back to. Every choice I made, I was like, "Will this stand the test of time?"
For me, those things are white subway tile, a simple white shaker cabinet, hardwood floors, marble – all those things make a kitchen timeless and traditional. So once that set the tone for the house, I picked all the molding and finishes around that. Speaking to the neighborhood in an updated way.
Project Details:
Cabinets: Shaker, shown in White
Countertops: Engineered quartz with Carrera marble patterning
Hardware: Restoration Hardware, Lugarno Pull and Gilmore Pull
Faucet: Signature Hardware, Bellevue Bridge Kitchen Faucet
Sink: Kraus, single-bowl undermount sink
Pendant Lights: Restoration Hardware, Harmon Pendant
Chairs: Ballard Design, Halifax Chair