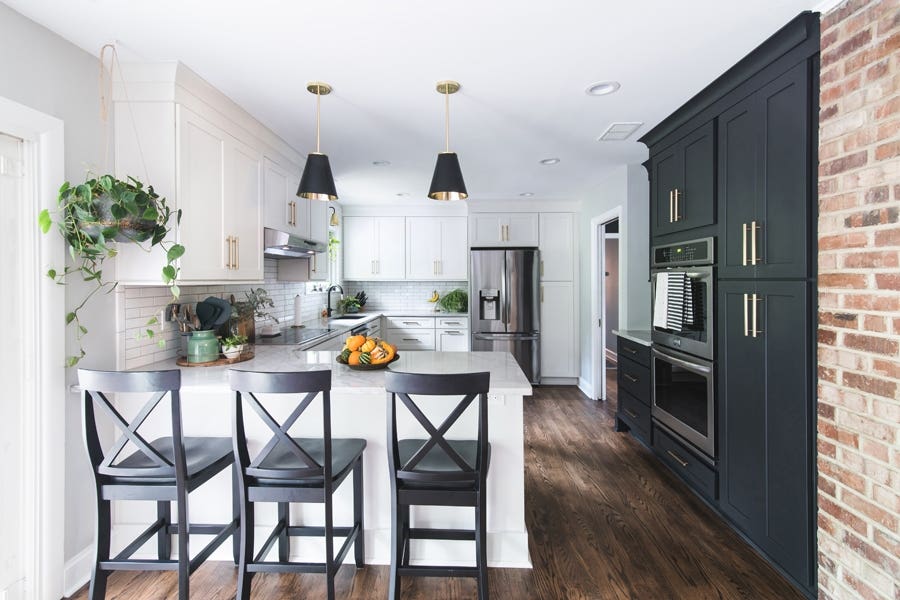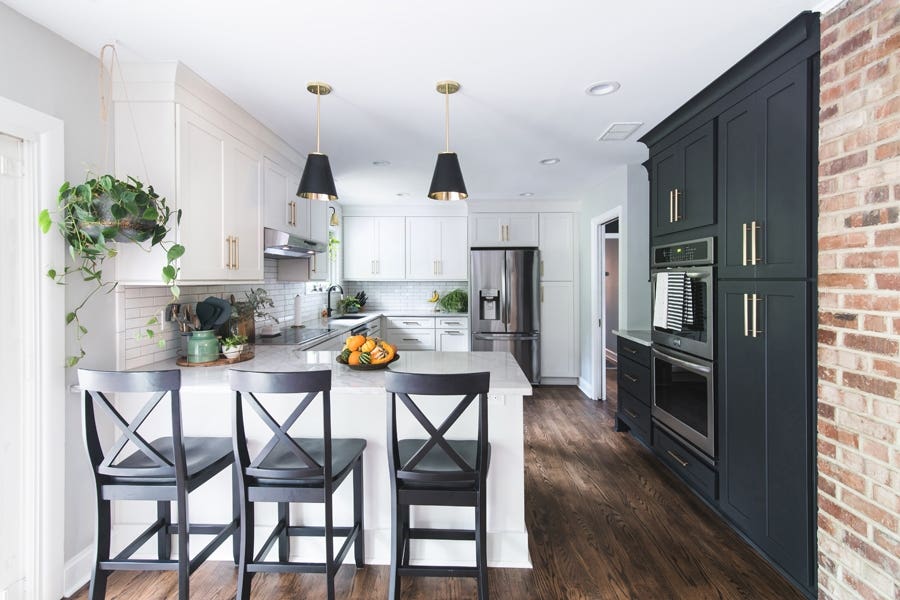 A Fixer Upper
When Julie moved to New Jersey for her new job, she knew two things. First, housing in New Jersey was expensive. Second, due to that, her family would need to purchase a fixer upper. The home they purchased was exactly that, a property in need of a remodel. The kitchen was old. The sink was falling out of the counter. The linoleum flooring was peeling up. They would need to renovate the kitchen as soon as possible.
At first glance she thought they could make the best of the situation by painting the existing cabinets. After a closer inspection, they discovered the drawers were rough shape, beyond what paint could fix. The best choice was to start over, with top-quality kitchen cabinets. (What is a quality kitchen cabinet?)
"The drawers were wonky," says Julie.
And then she saw an ad for CliqStudios online.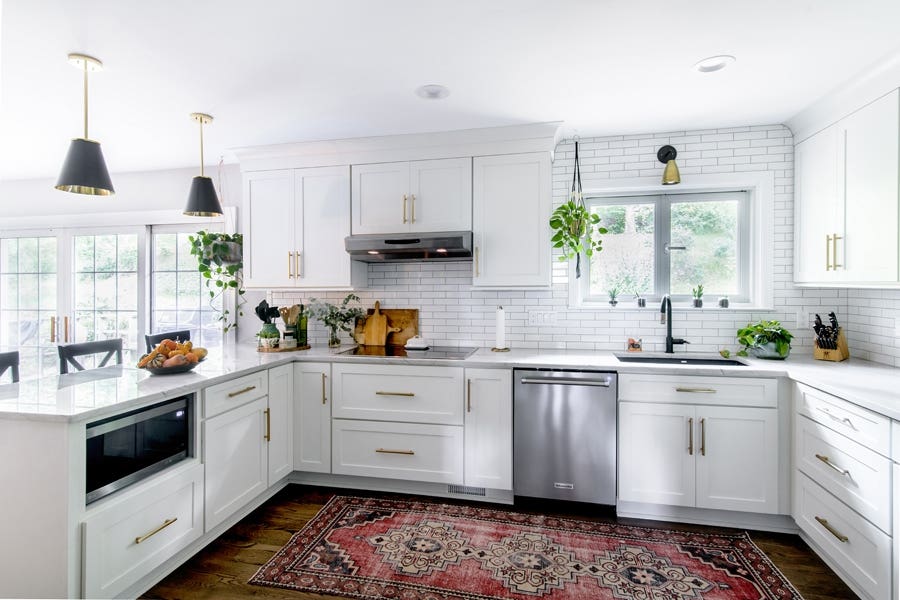 Choosing CliqStudios
After checking around, Julie discovered they knew others who had worked with CliqStudios. "My daughter's school friends' parents did a kitchen with CliqStudios and had good things to say. I reached out and started working with a designer," says Julie.
In the end the family chose to work with CliqStudios. "We didn't get a quote from anywhere else. My contractor said we could get cabinets for less, but the quality wasn't as good as CliqStudios. I liked the CliqStudios cabinets because of the quality, the soft-close doors, and all the options." Having a designer provided by CliqStudios was another key factor in Julie's decision.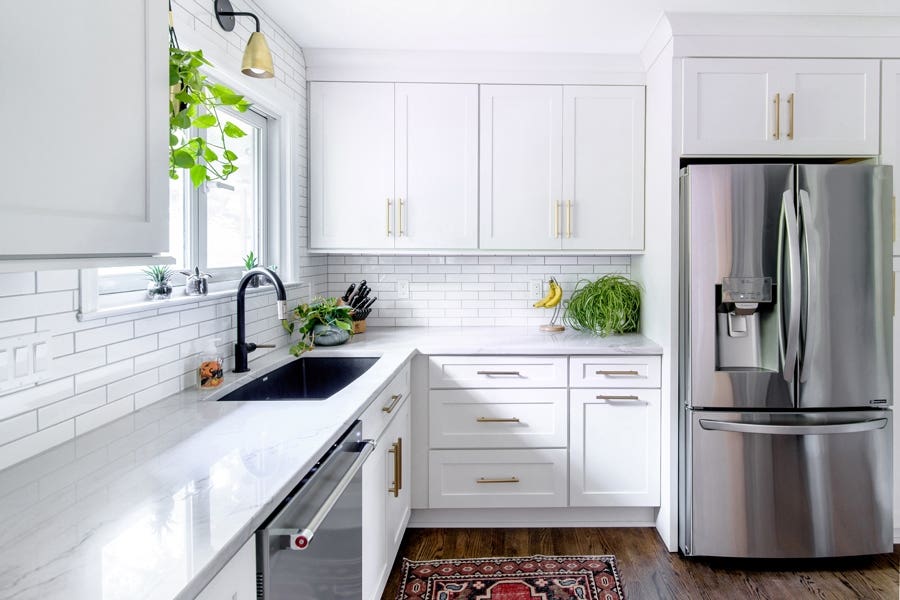 A Light, Bright Kitchen
At first, Julie was set on having a black kitchen. Quickly she realized the downside to that plan. The room didn't have much natural light and she worried about the room appearing too dark. Julie was happy with the eventual decision they reached to go with white. "I love how bright and clean it looks," says Julie. In the end, she decided on a white kitchen. However, she found a fun way to include black by creating a built-in pantry wall.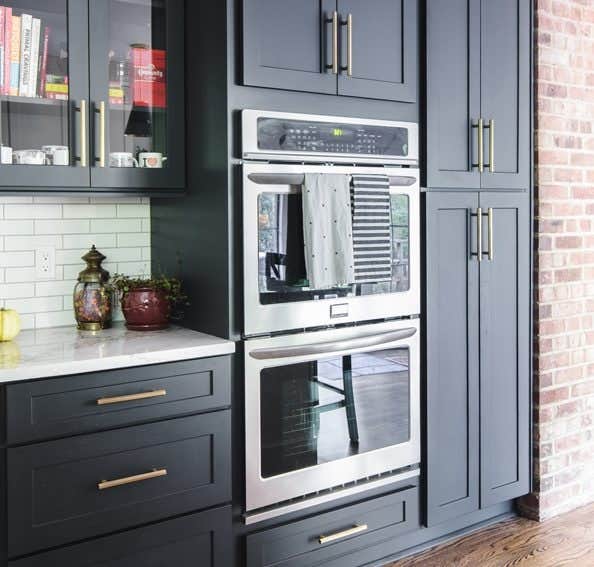 An Odd Space Made Practical
"We had a weird empty space where we put a Black pantry and double oven. Our designer, Erin said to put a counterspace there too so we did," says Julie.
The Black pantry also provided a great opportunity for storage, fitting neatly into a once awkward alcove. "I love the built-in pantry with drawers that slide out. Before we had a pantry with no organization."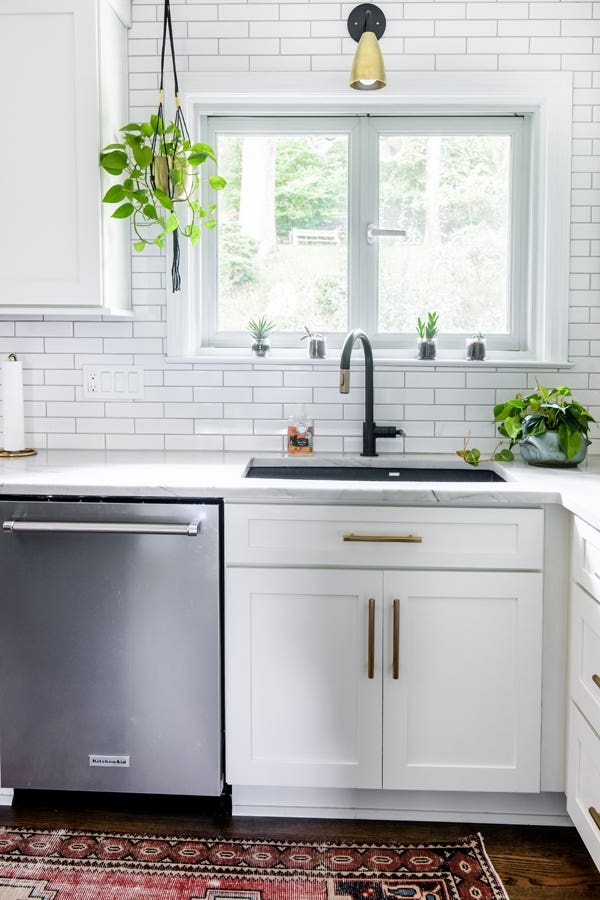 Changing the kitchen organization also made for more ease in locating items. Julie says, "Having big drawers for pots and pans is such an improvement over shelves. Before, things got hidden and you couldn't find anything." For the base cabinets, they designed pull-outs and many drawers for easy access to various kitchen items.
Compared to the previous look and feel of the kitchen Julie was beyond pleased with the results. "The kitchen is dramatically different. It's much more efficient and easier to use than the old kitchen."