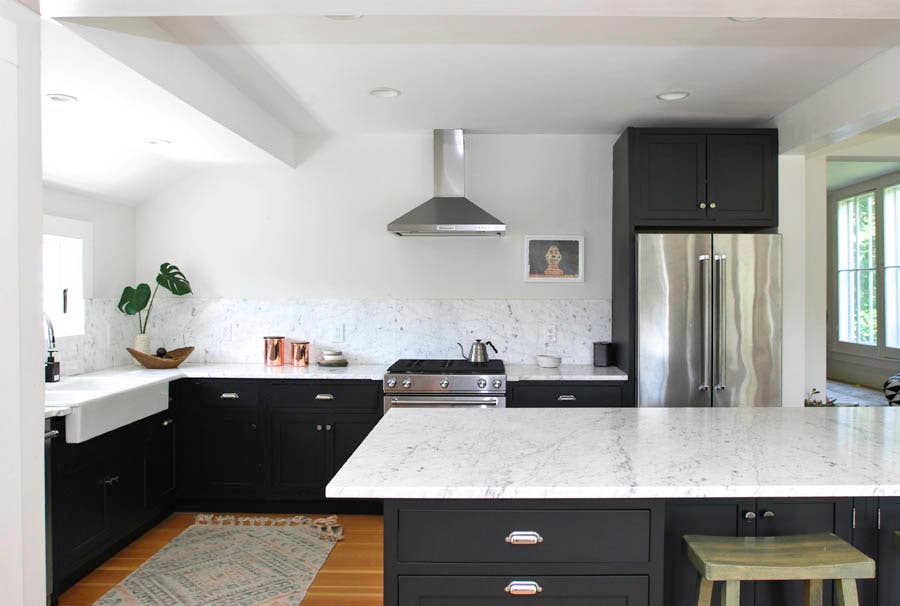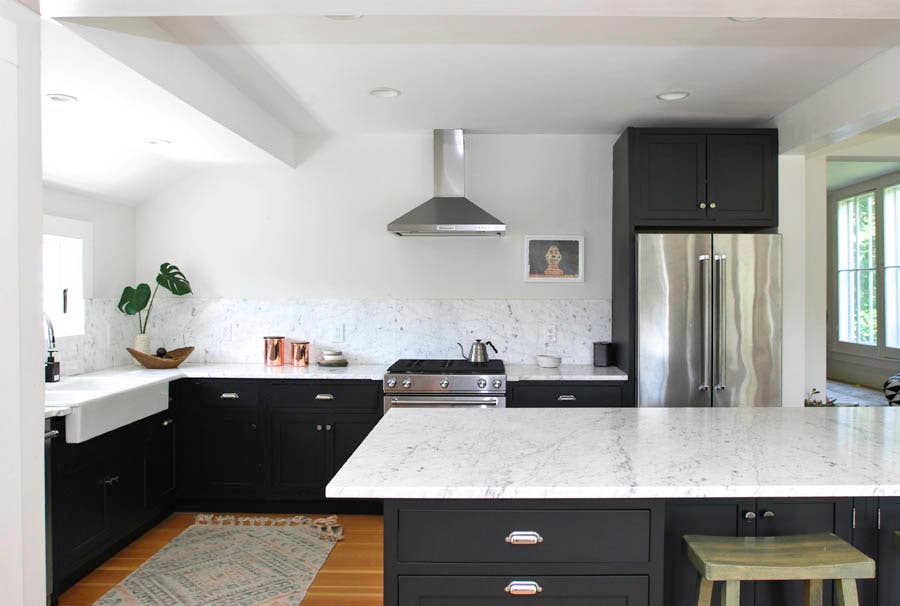 Black and White Kitchen Design
When designer Robyn Belongie looks back at this kitchen, she immediately notices how far ahead of the trends it was. This kitchen was designed in 2015, but the homeowner, Emily, recently sent us these photos when she put her house up for sale. This black and white kitchen design stands the test of time and we so enjoy hearing from homeowners who still love their kitchens years later!
"This kitchen was very unique at the time," said Robyn. "I love the Carbon finish and it's all really on trend now."
Shaker Cabinets
Emily chose our Austin Concealed Hinge door, which is a traditional Shaker cabinet with inset doors. According to a recent study by Houzz, this is the leading cabinet style across the nation, with 57 percent of homeowners saying they chose Shaker cabinets in their last remodel. Shaker cabinets are often white, but we love when customers like Emily choose to modernize them with our bold black paint, Carbon.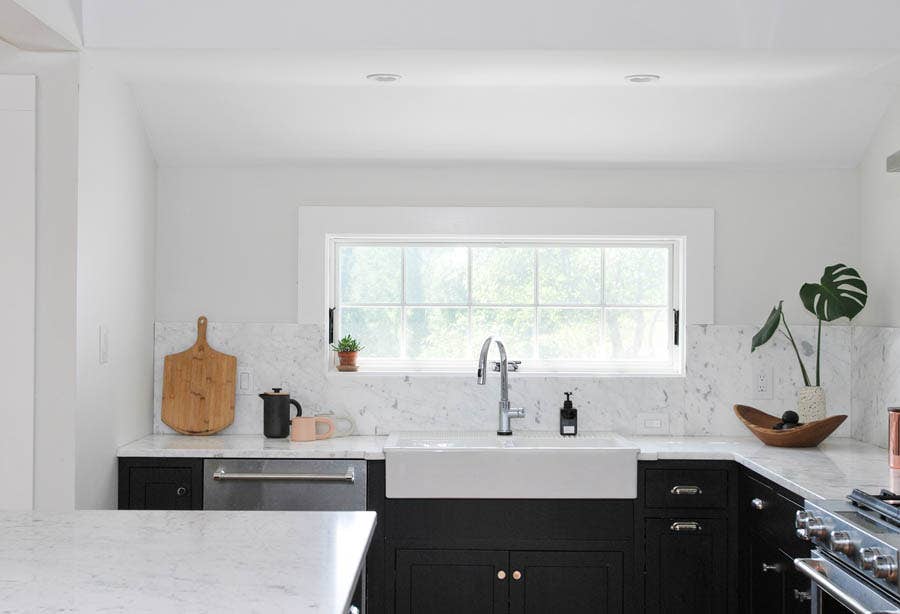 Bright White
Houzz's study also found that white remains the most popular choice for countertops, backsplash and walls. In kitchens like this one that feature dark cabinets, bright white above the cabinets helps balance out the space. Emily chose white countertops with a subtle pattern and brought them up the wall as an alternative to backsplash. Cambria lists this as one of their top trends for 2019 and points out how this minimalist design also eliminates having to clean tiles grout lines.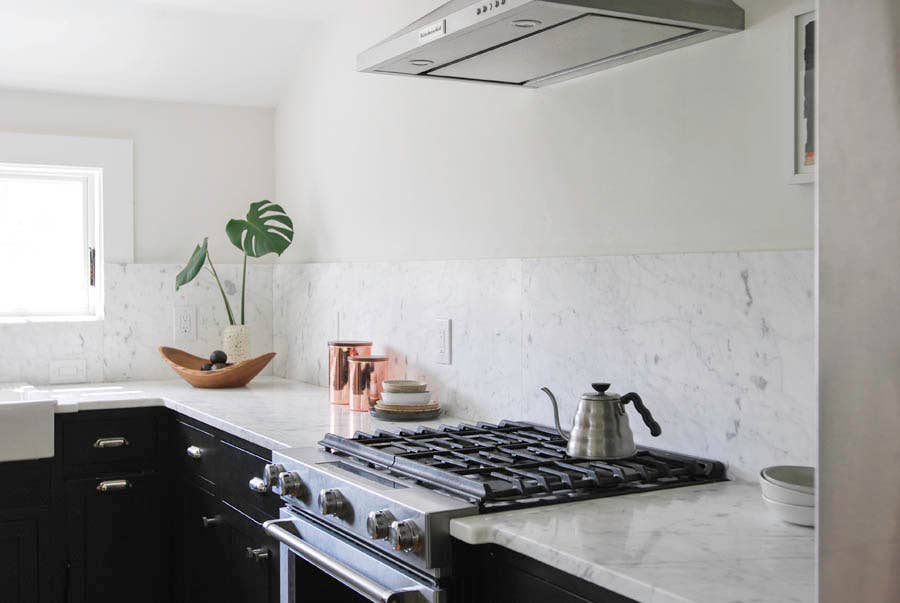 No Upper Cabinets
Eliminating upper cabinets creates a clean, minimalist look, but remember you are also eliminating precious storage space. In this kitchen, one cabinet above the refrigerator polishes the look of the appliance and adds a bit more storage. If you like this look, consider additional storage solutions below like a multi-storage drawer and storage pull-outs to make the most of the cabinets you have.
Black Kitchen Cabinets
Although white cabinets are still the overwhelming favorite of many homeowners, the popularity of black kitchen cabinets is on the rise. For most spaces, our designers recommend using dark colors on base cabinets and light neutrals on walls and upper cabinets. This kitchen is a perfect example of how to achieve the balance between light and dark.