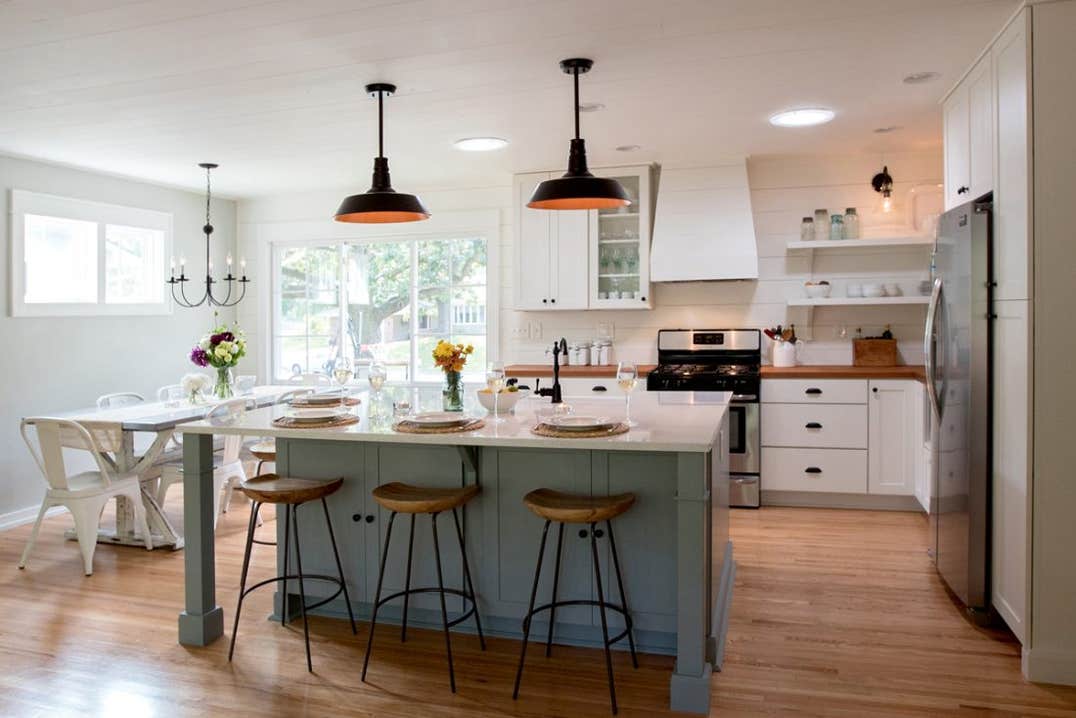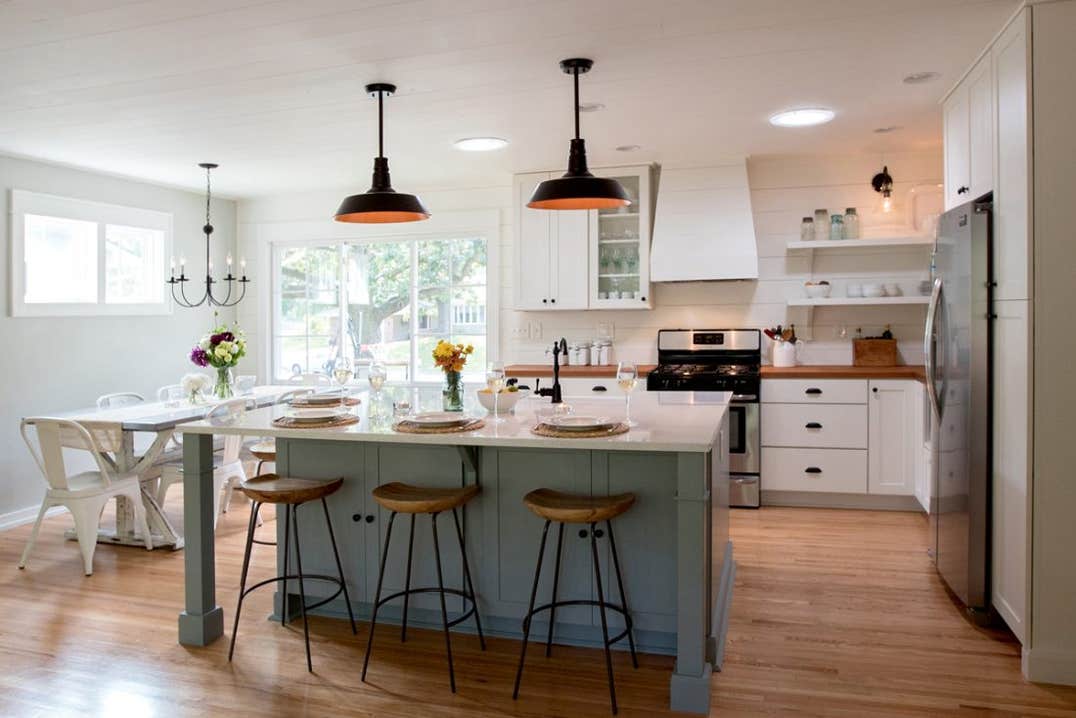 Recommended by Friends
Homeowners Janna and Sam reached out to designer Jason Spencer after their friends recommended CliqStudios. Although their current kitchen was only five years old, the layout didn't suit their lifestyle. They came to Jason with a vision of opening up their kitchen. Together, they created a brighter, more functional space that reflected a warm farmhouse style.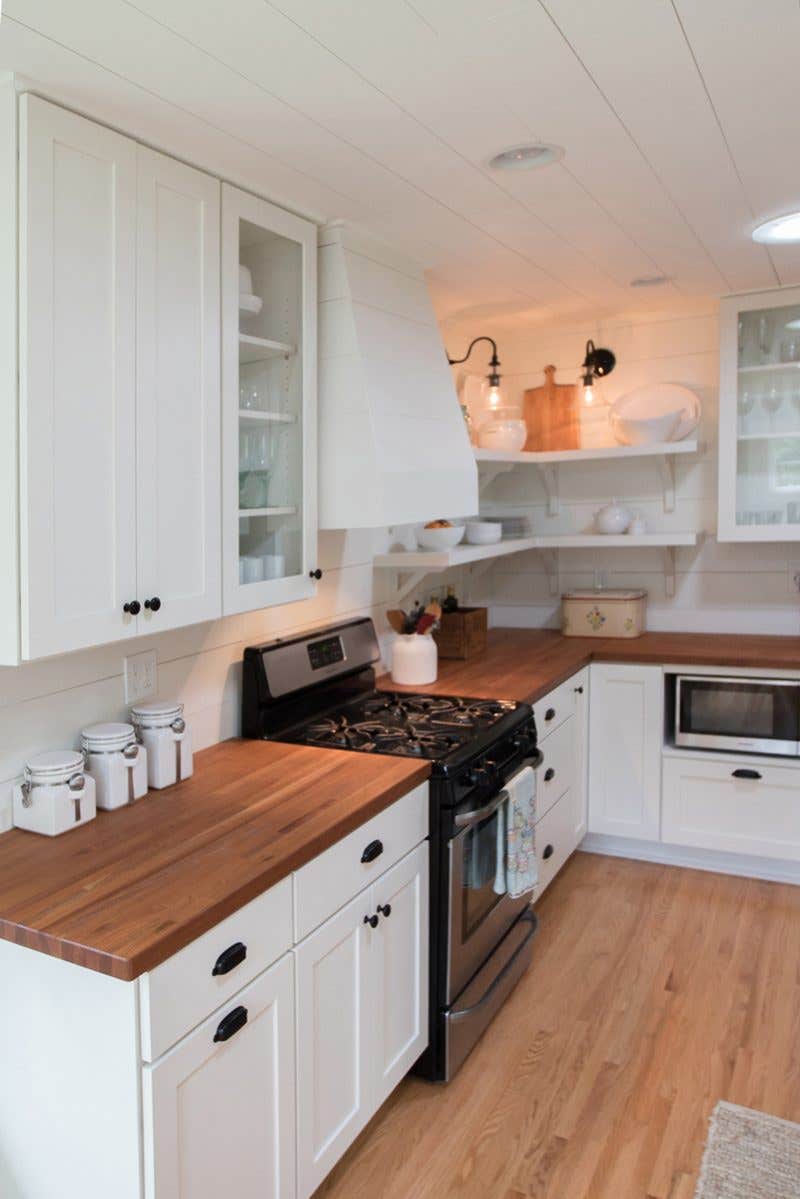 Removing a Wall for Open Space
The existing kitchen had a partial wall separating the kitchen and the living room. The wall housed the refrigerator, sink and dishwasher, but blocked light from flowing into the kitchen. They wanted to remove the wall and replace it with an island to transform the room into a welcoming space for friends and family to gather.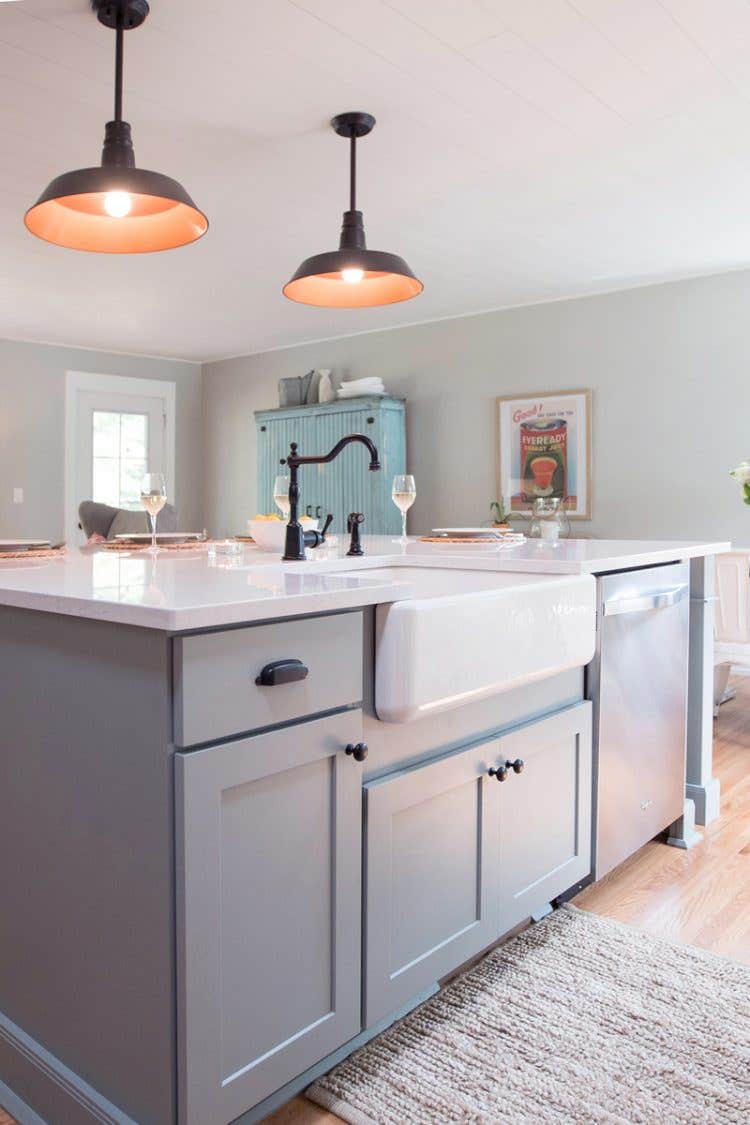 Getting the Design Just Right
After seeing the first design, the homeowners knew a few adjustments needed to be made. Jason created new designs based on their revisions, tailoring the design to exactly what the family wanted. In about one month, they had a final design they loved and ordered their cabinets.
To start, they moved the microwave from the island to a more hidden spot next to the refrigerator. While tucking away the necessities, they added more decorative options, opting for glass door fronts and open shelving on either side of the range hood to create a focal point on the back wall.
They also changed their cabinet choice from Shaker Inset cabinets with inset doors, to the versatile Shaker door in White and Blue-Gray. The two styles have similarities like slab drawer fronts and recessed panel doors that fit into traditional or modern kitchens.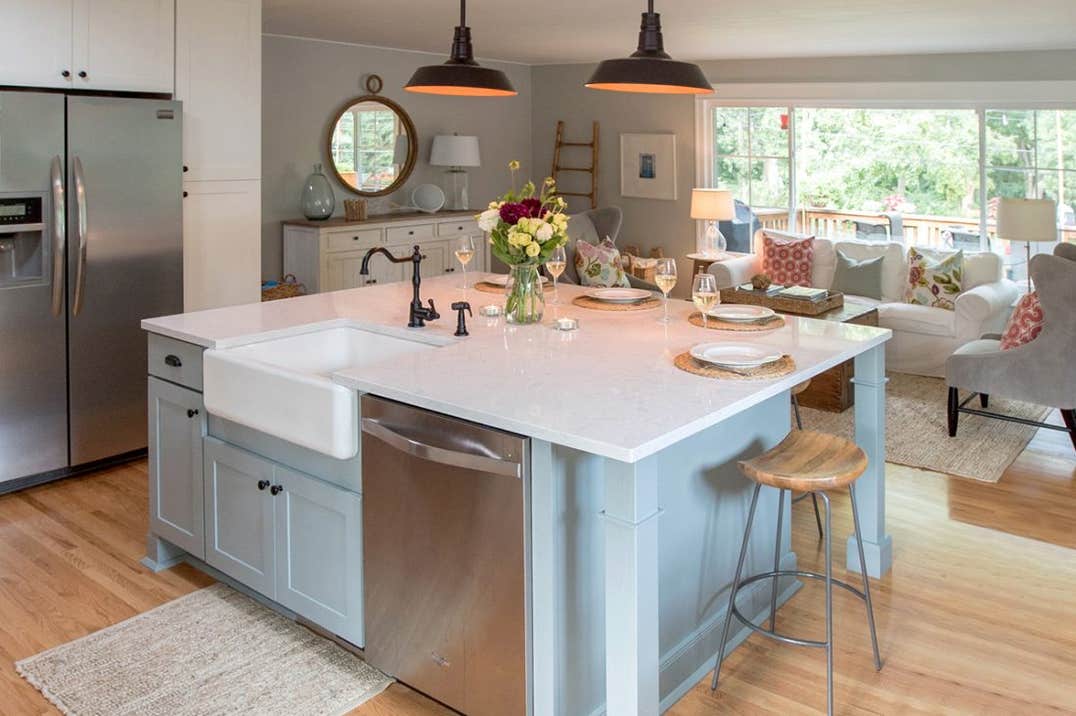 They also slightly reduced the island size, allowing them to keep their dream feature without sacrificing the space they needed to move around and add a dining table. Reducing the island countertop size meant the legs were no longer needed to support its weight. However, the homeowners chose to keep them.
"I like that they made the legs work as a decorative aspect even though they didn't need them," Jason shared. "I think it was a wise decision because they look great."
They kept the sink in the same spot, setting it in the island to face toward the light of the living room. On the opposite side of the island, they chose cabinets with roll-out trays to easily access items under the countertop overhang.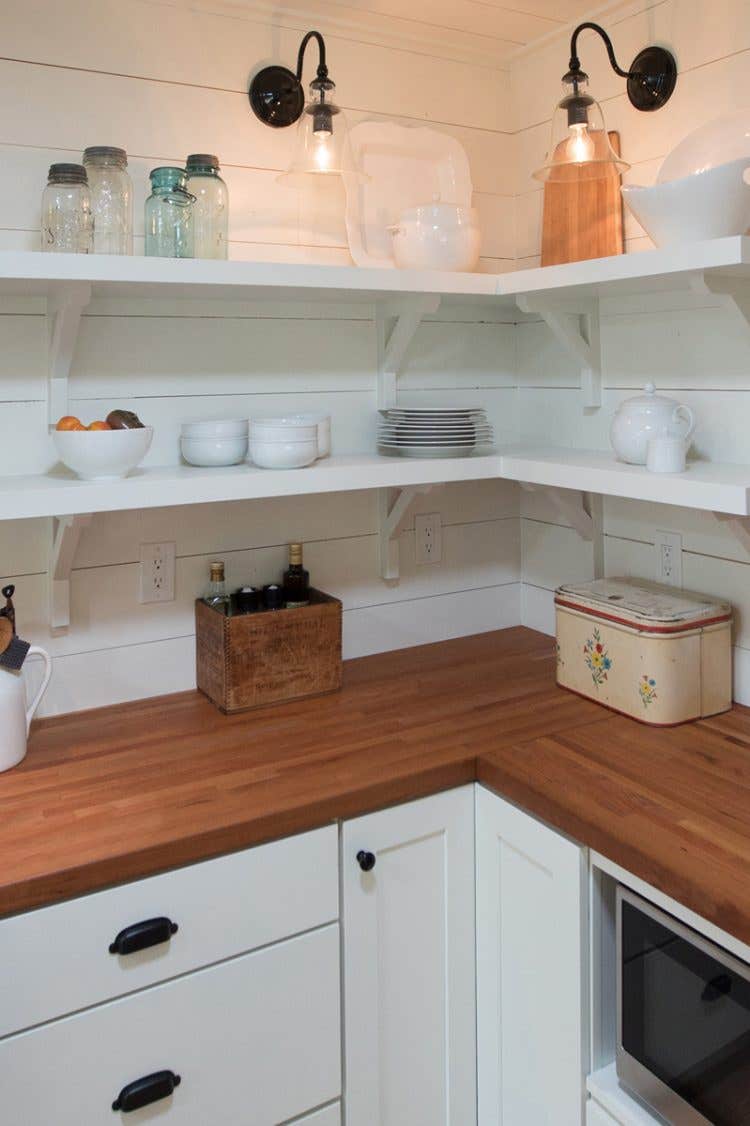 Personal Decorative Touches
Jason was impressed with the final photos, "They made a lot of great design choices after we did the layout."
Decorative details, like the cabinet hardware and range hood, help give the kitchen a charming cottage feel. They also opted for two different countertops after the final rendering, choosing butcher block along the walls and white for the island.
"I like the overall style of the space," said Jason. "It speaks to my personality as well and maybe that's why we got along so well. Being from St. Paul as well, I think it suits the community and their family well."