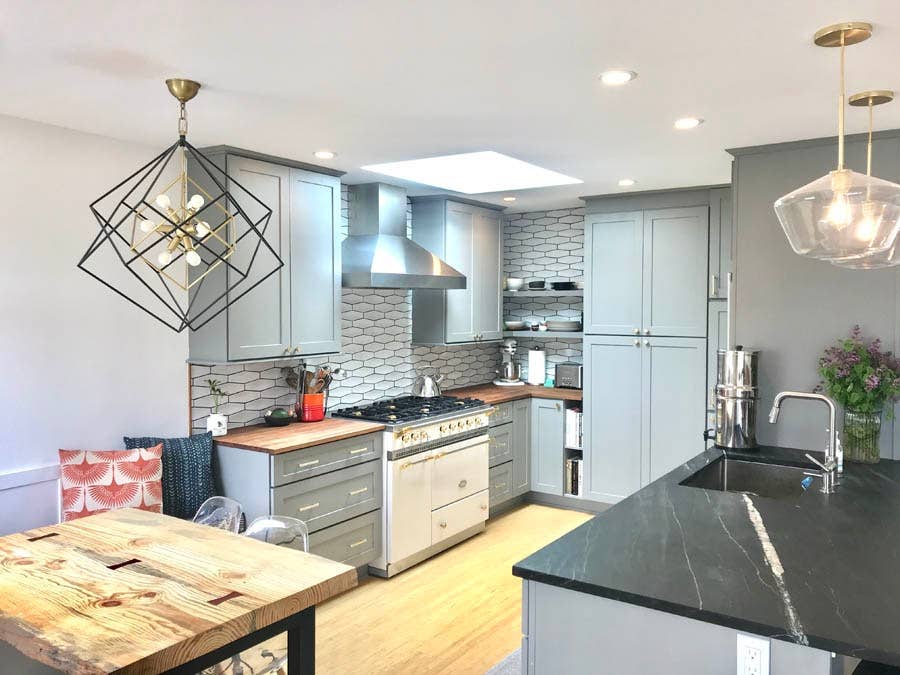 Meet Simone Miller of Zenbelly
Simone Miller of the blog Zenbelly is a renowned chef, known for her influence on the gluten-free and paleo cooking communities. On her blog, she shares grain-free recipes sure to convince anyone that it's possible to have both healthy and delicious food.
Simone does all of her cooking, baking, and blogging from her home. Needless to say, having a well-designed kitchen is very important to her work. With the help of CliqStudios, she finally transformed her cramped and cluttered San Francisco kitchen into a modern Medium Gray kitchen, one any chef would dream of having.
Remodeling a Chef's Kitchen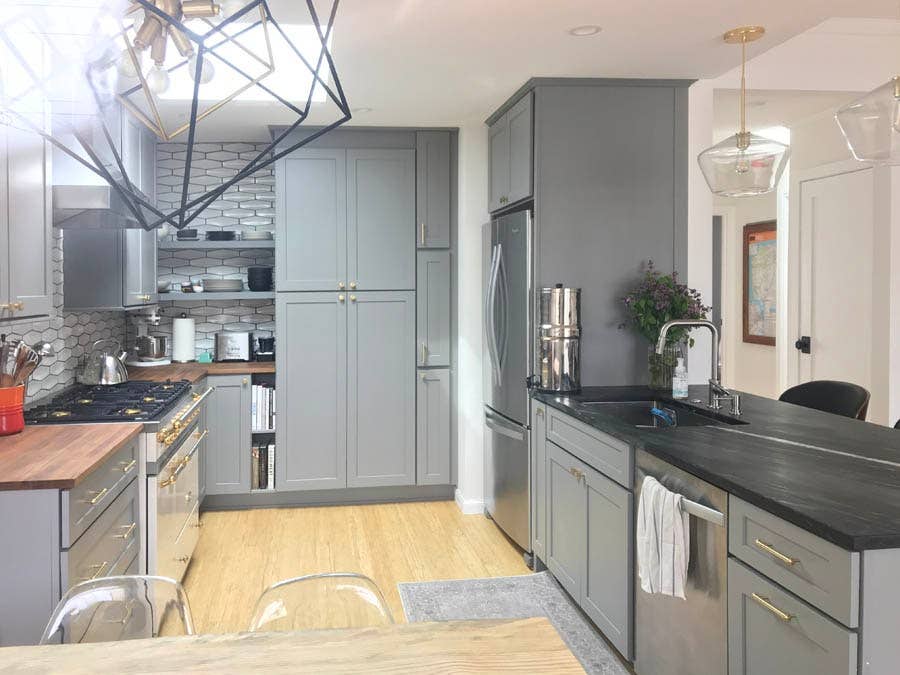 "I work from home in my kitchen, so being able to open drawers and cabinets and knowing exactly what's in each one brings me so much peace of mind," Simone explains.
Simone and her husband lived in the house for 10 years, originally renting it before taking the plunge to purchase it for themselves. After living in the space for so long, they knew what they wanted to change.
"Storage was the main thing," explained Simone. "The former kitchen didn't have a pantry at all. There was just a shortage of cabinets in general."
The kitchen was also closed off from the living room by a wall, making the kitchen cramped.
Removing Clutter and Adding Function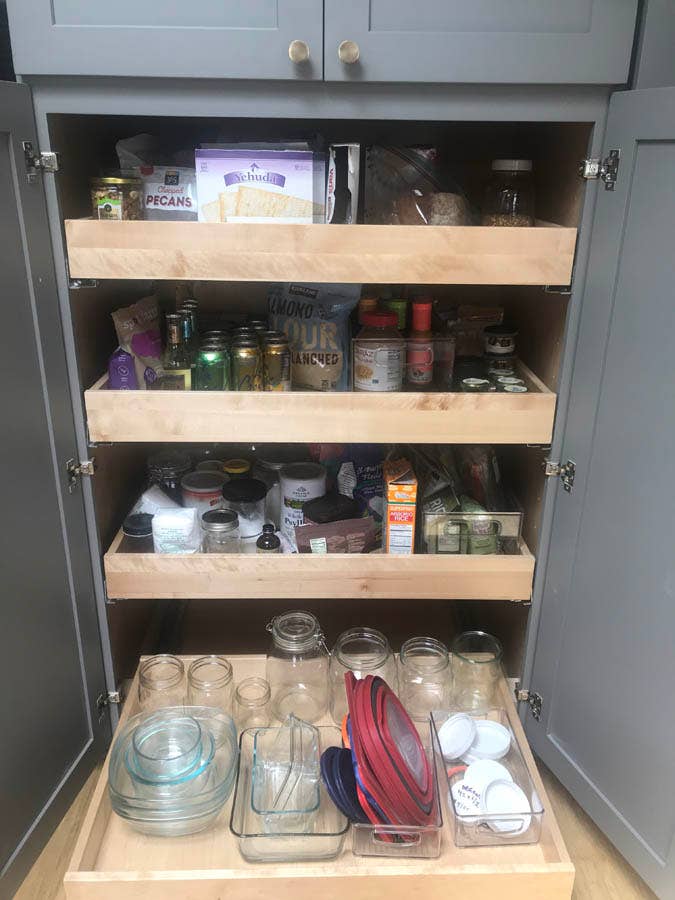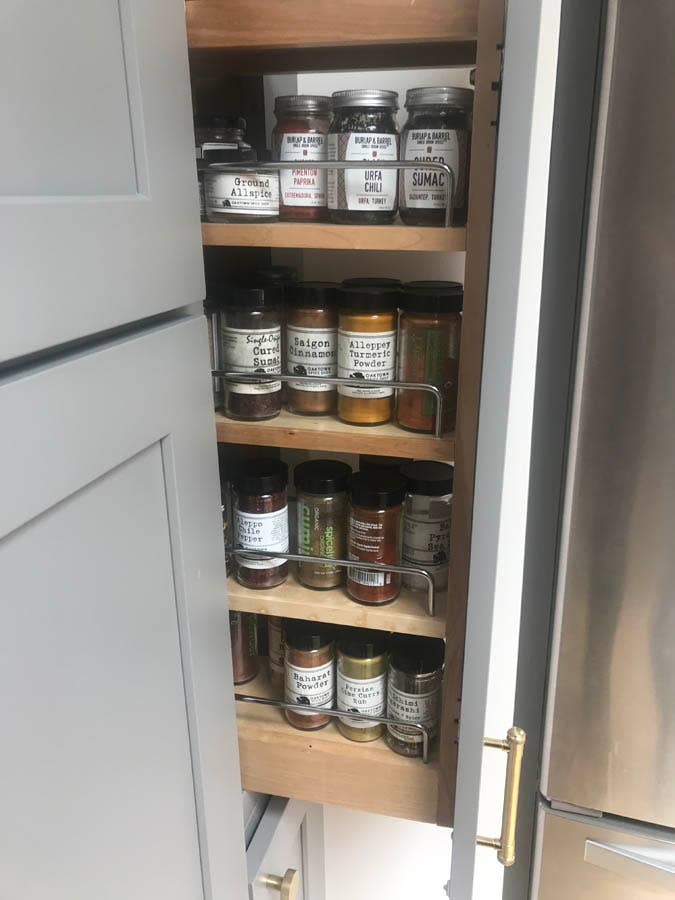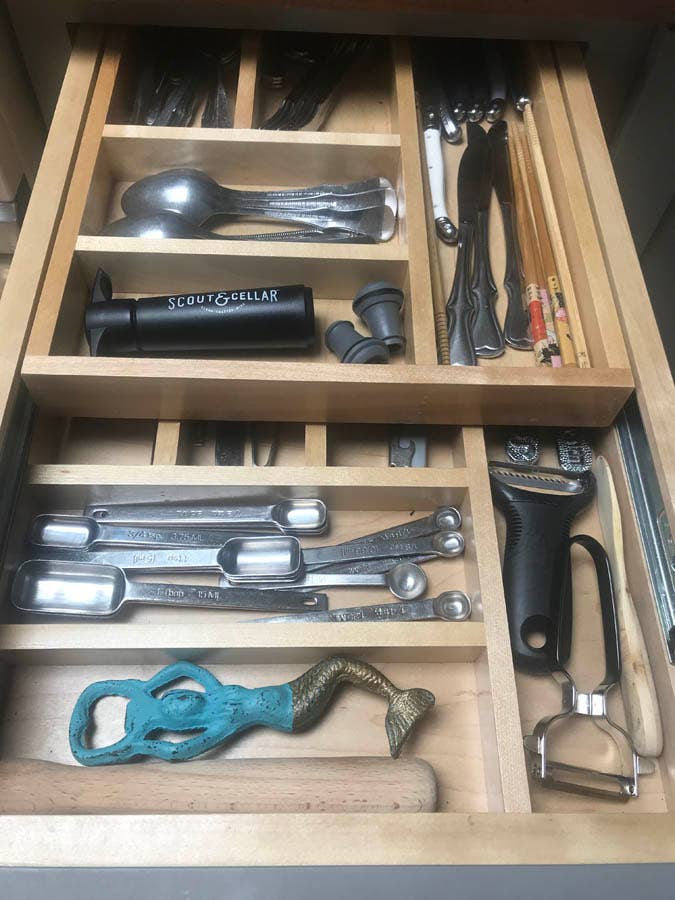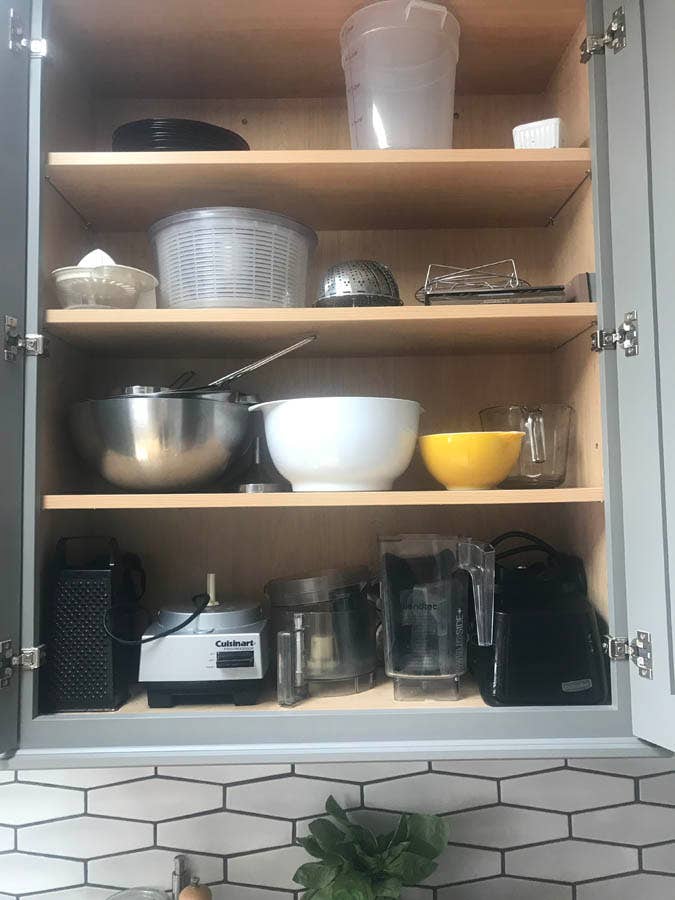 There were also issues with clutter. Because of her limited cabinet space, many kitchen items were out on open shelves and countertops. Simone felt the original kitchen was too hectic and hard to focus in. One of the main goals of the project was to make the space more functional and add more storage to the design, so items could be tucked away until Simone was ready to use them.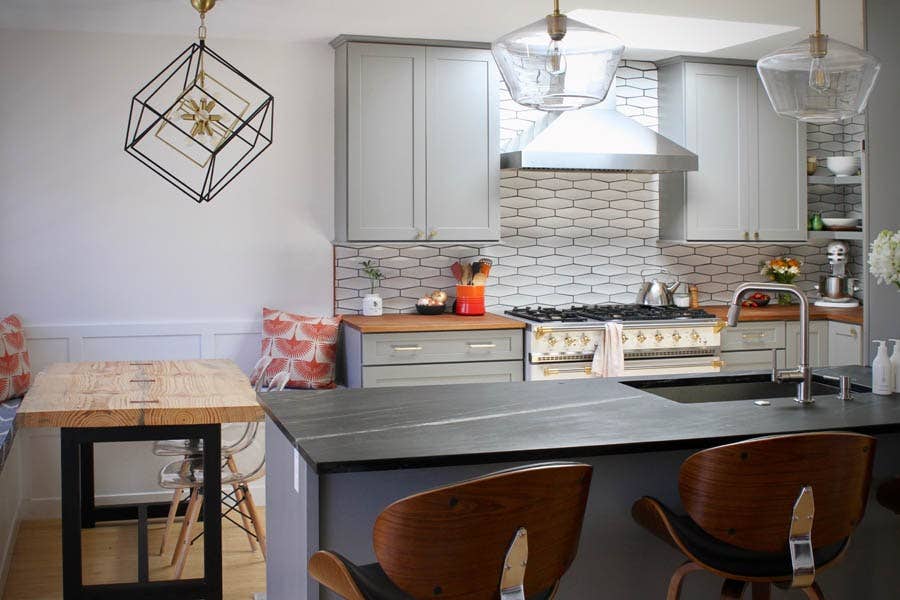 Simone wanted an open kitchen design and bar area, but she was initially hesitant to remove a wall. "We took down the wall separating the kitchen from the living room. Now we have a bar but I was initially afraid we were losing too much potential upper cabinet space. But the way the cabinets function makes it so there's nothing out on the counter that I don't want," said Simone.
Working with a CliqStudios Designer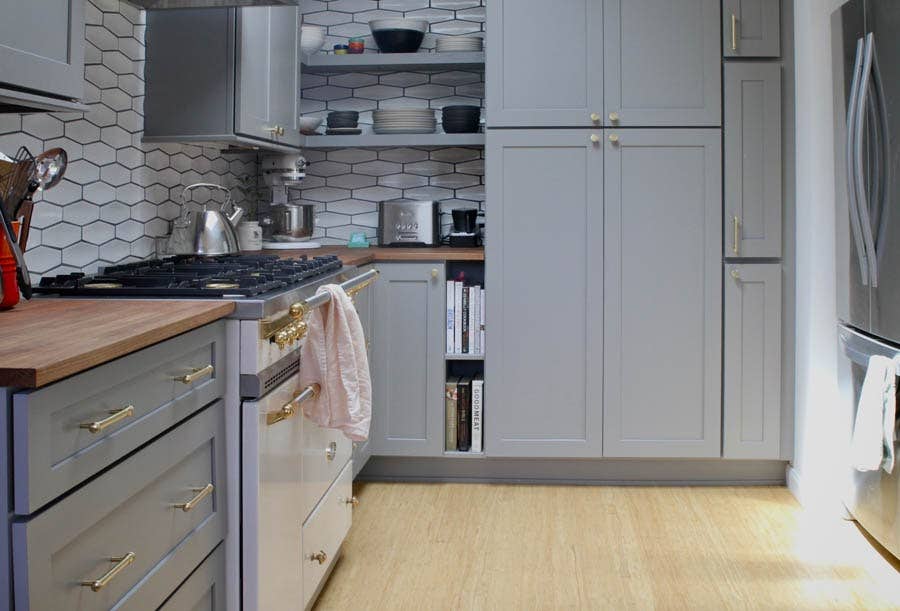 One aspect Simone enjoyed about her CliqStudios experience was getting to work with an experienced kitchen designer LaKeyshia Beard.
Simone explains, "My designer was so great and patient. She was really helpful when I had questions about flow and layout."
LaKeyshia used her knowledge of cabinetry to meet Simone's goals for more storage and space. She also gave Simone a clear vision of what the final result would look like.
"I was 98 percent sure I knew what I wanted for the layout, but even with that it was nice to see the kitchen in a 3D rendering and have someone give you feedback when you needed it," said Simone.
Simone decided to go with CliqStudios' Shaker style cabinet Shaker in the color Medium Gray. Combining a timeless door style with a chic color like gray created a kitchen that blends modern and traditional elements, creating a space that will age well overtime.
Creating a Blogger's Kitchen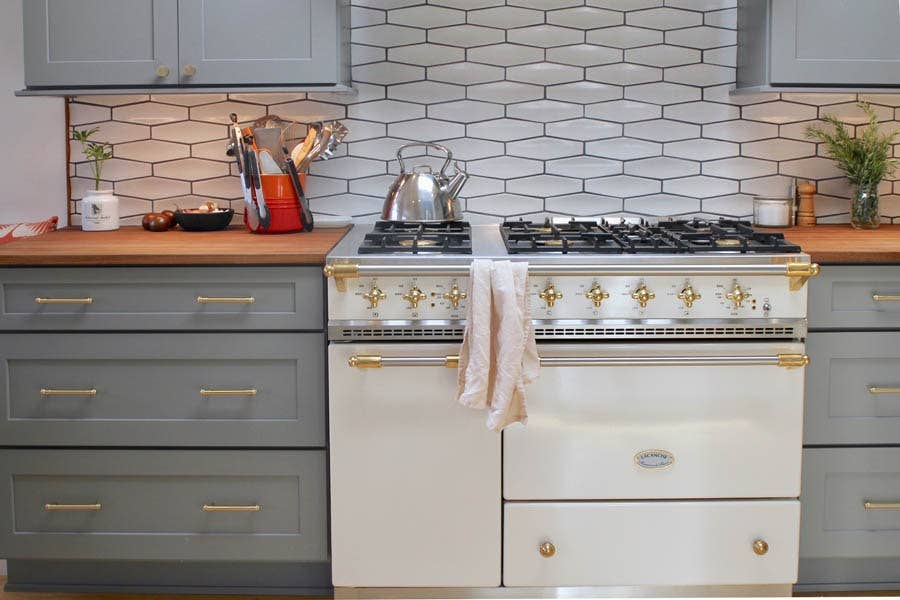 For Simone, her kitchen is a place to create and experiment. She is frequently using her space to develop new recipes for her blog.
"I'm creating recipes a lot so having what I'm working on and photographing all in one spot is nice," said Simone.
She goes on to explain how her old kitchen provided many challenges for creating her content. "I take a lot of photos of my food and it's so easy to put anything on the counter or have the kitchen in the background and have it look nice. Before I felt like I had to go out of the kitchen to take a picture."
A Chef's Dream Kitchen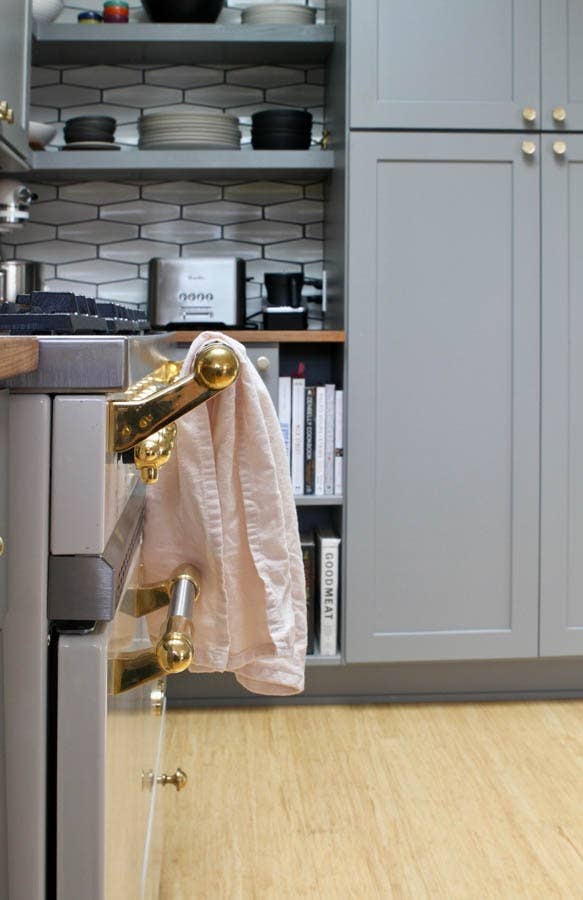 Simone's new, modern Medium Gray kitchen is a perfect example of a chef's dream space. She finally has her pantry for cooking and baking supplies, a large amount of counterspace, and her dream stove.
"It's like night and day. It's a completely new kitchen," said Simone.
Already she is envisioning the future for the kitchen, not with just how she will use it for her blog, but how it will affect her day to day cooking.
"I can already tell that when I host big family get-togethers, we can all function together," said Simone. "It's a completely new kitchen."