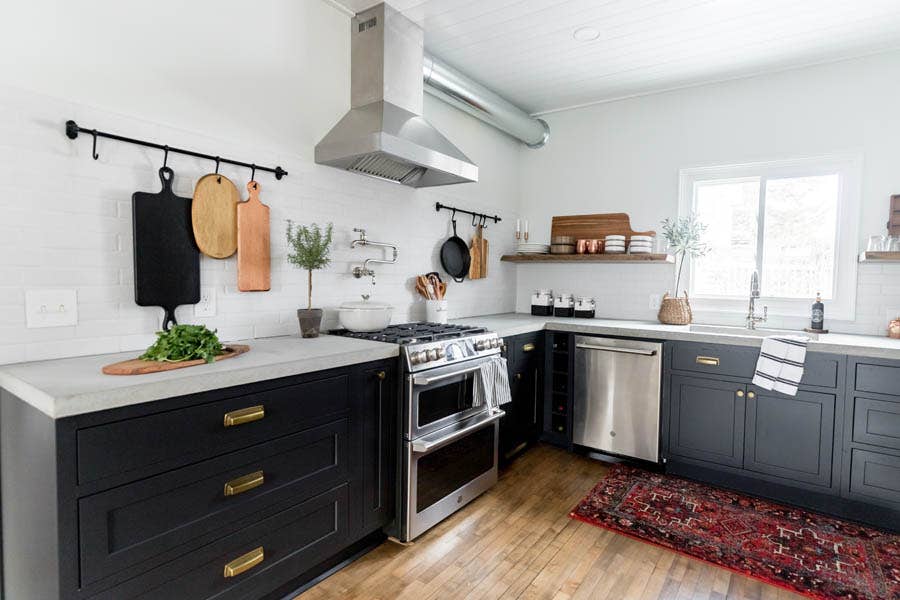 Meet Ashley from Cherished Bliss
Ashley, from the blog Cherished Bliss, is no stranger to DIY projects. Ever since starting her blog, she has tackled and shared her remodeling adventures with an eager audience. When she purchased a historic home built in 1865, a renovation of the outdated kitchen was expected.
"The main reason we wanted to remodel was that we purchased our home as a fixer-upper. It was a rental property for many years and received little care. I wanted to restore the historic beauty of the home," said Ashley.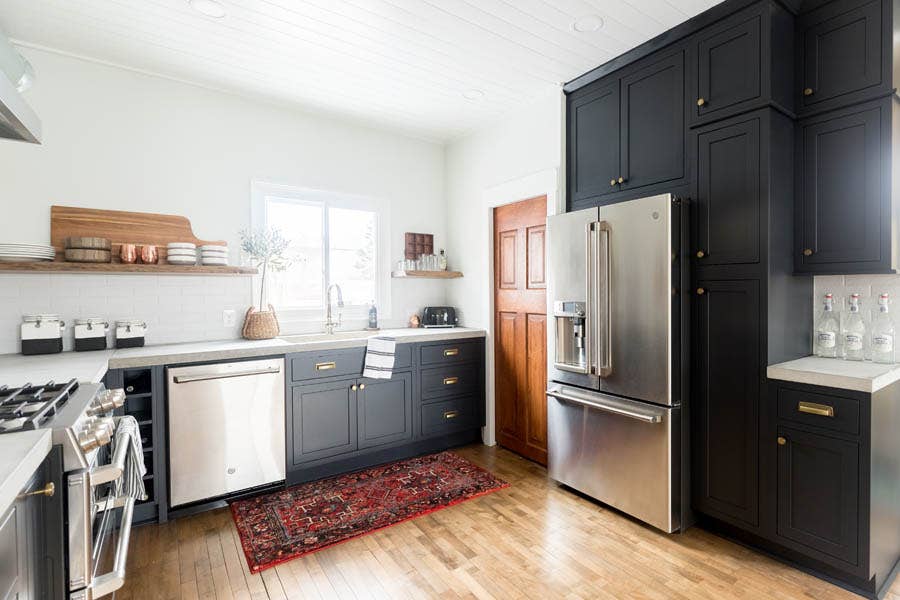 Find Dream Inset Cabinets
She soon connected with CliqStudios for her cabinets, finding that her dream of having inset cabinets was possible and within her budget using the style Austin.
"I love the inset cabinet doors! I think it gives the cabinets a built-in, customized look without spending a whole lot more. You can get a customized look for less. That option sold me on CliqStudios because that option is not readily available unless you use a custom woodworker," said Ashley.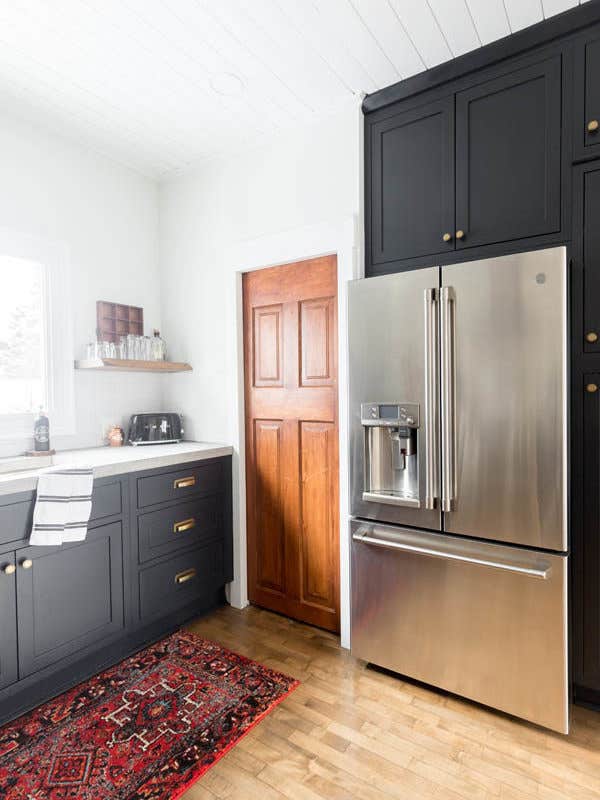 A New Layout
To create what Ashley coined as her "Rustic Modern Farmhouse" she first needed to reassess her current layout. The previous owner had remodeled about 10 years before she bought the house, but the installation of the cabinets was done incorrectly. Nothing was level and the backsplash was literally peeling from the walls. Ashley wanted to rearrange the kitchen and add quality cabinets.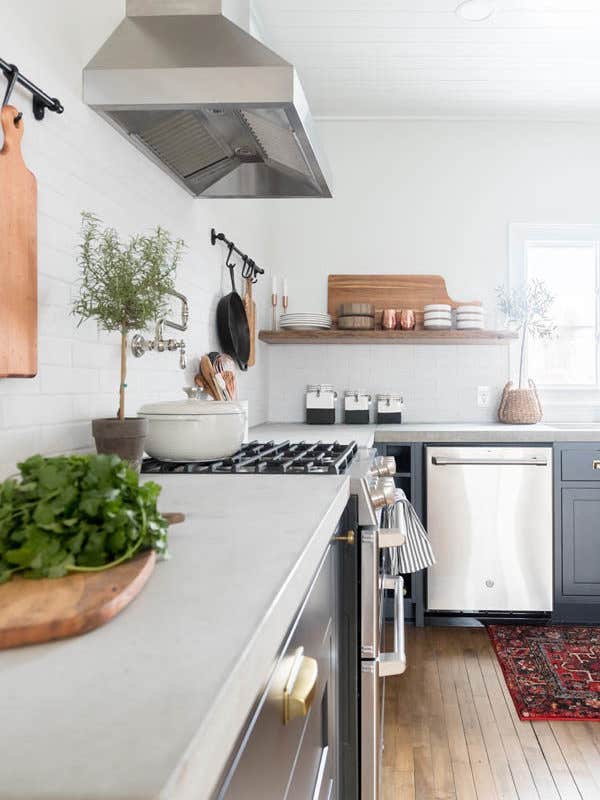 Replacing Upper Cabinets with Smart Storage
Because Ashley was adding quality cabinets, she was able to make the bold choice to eliminate her upper cabinets. To make this decision work, she needed to add effective storage in the lower cabinets and a tall pantry cabinet surrounding the refrigerator. Finally, the kitchen has the light and airy feel Ashley wanted to achieve.
"People ask me how I do without uppers. The kitchen functions better now. Choosing your storage wisely helps. The old space by the refrigerator had a counter, but it wasn't functional so you would just collect clutter there. We wanted cabinets with more storage instead."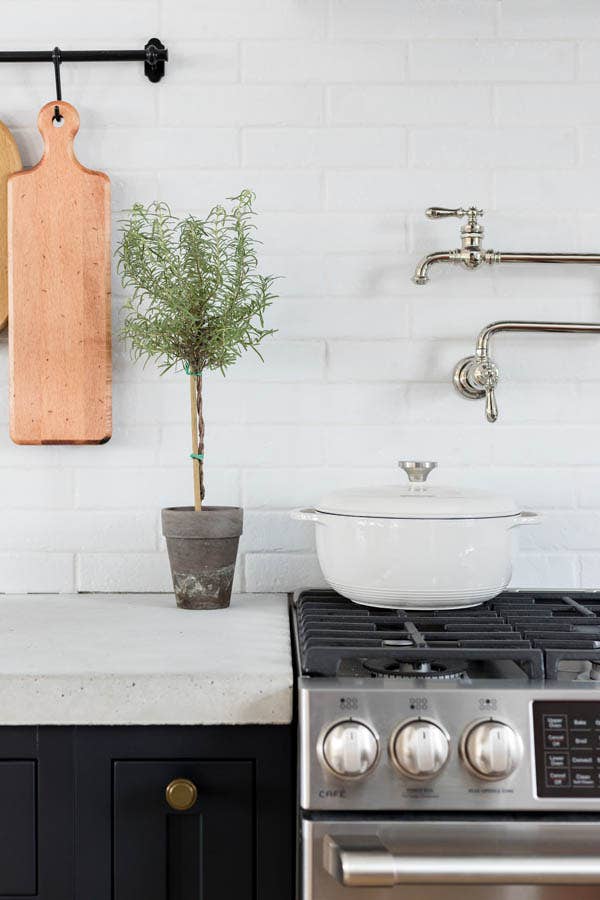 Modern Meets Rustic
As for Ashley's design decision to combine rustic and modern, she hopes it will inspire other DIYers.
"I think that some people are scared of going more modern. I know my style is harsh lines and deep contrast. Because I lean that direction, it could make the space seem cold. So, I added the wood shelving to warm things up and balance things out."
Ashley and her husband made their own cement countertops, which complements the rustic feel of the kitchen. Choosing cabinets in the finish Carbon brings out the modern look and is balance by the light and bright backsplash and floating shelves.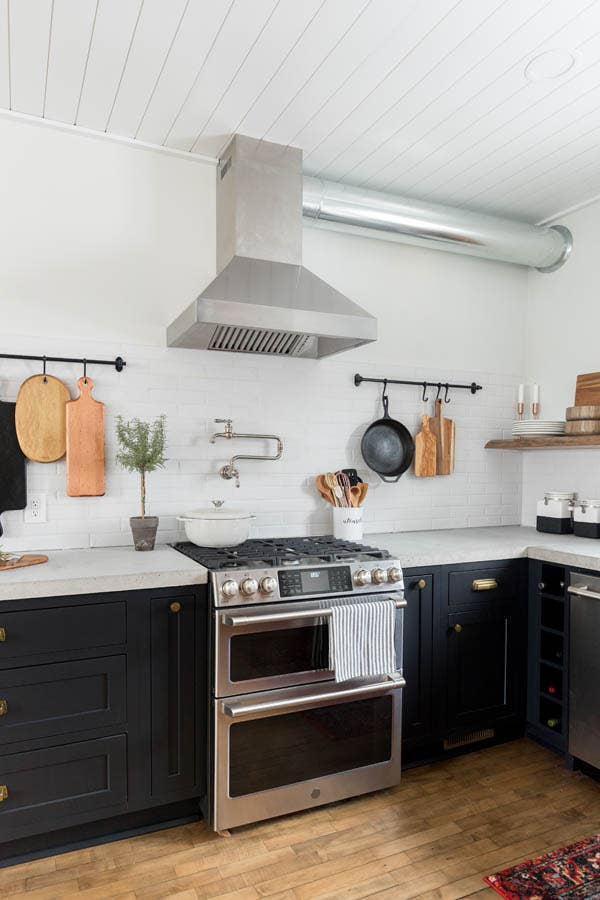 An Influencer's Design Risk
Ashley's role as an influencer has taught her the importance of taking design risks.
"I think being an influencer pushes me to make bolder decisions because I'm always changing stuff. I hope that by me making bold decisions it inspires others."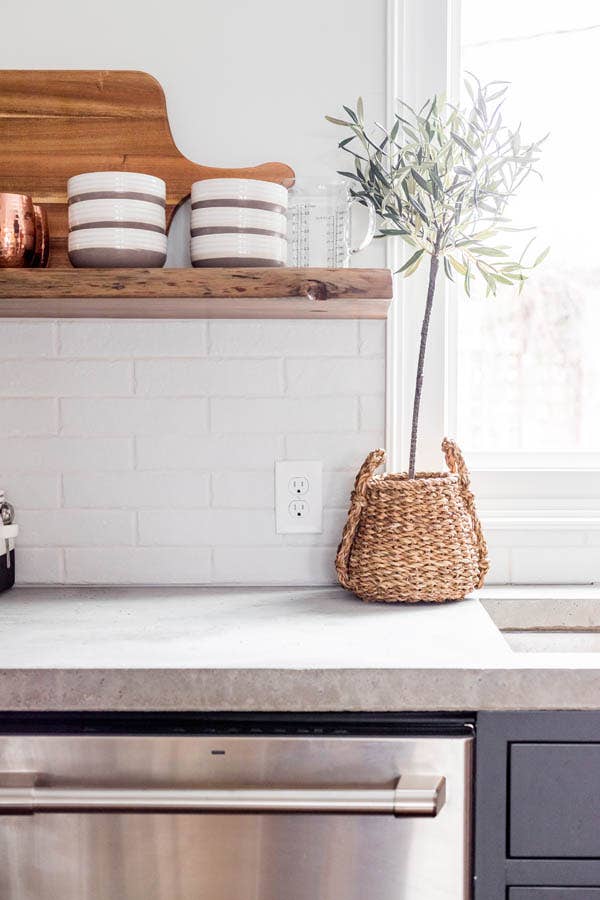 Ashley was happy with both her kitchen and her experience with CliqStudios. The final result is a stunning kitchen with rustic modern farmhouse style.
You can learn more about Ashley's remodeling adventures and see her kitchen transformation from start to finish on her blog, Cherished Bliss.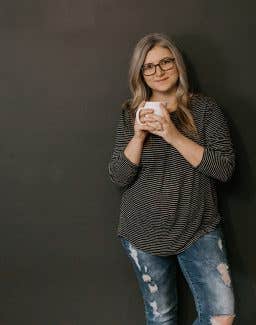 About Ashley
Ashley is a stay at home mom to three children. She and her husband recently settled in the Midwest from Texas. Together they are raising their children, and turning their house into a home one project at a time. Ashley enjoys decorating and crafting, but her true passion lies in redoing old furniture and making things look old.
Follow Ashley