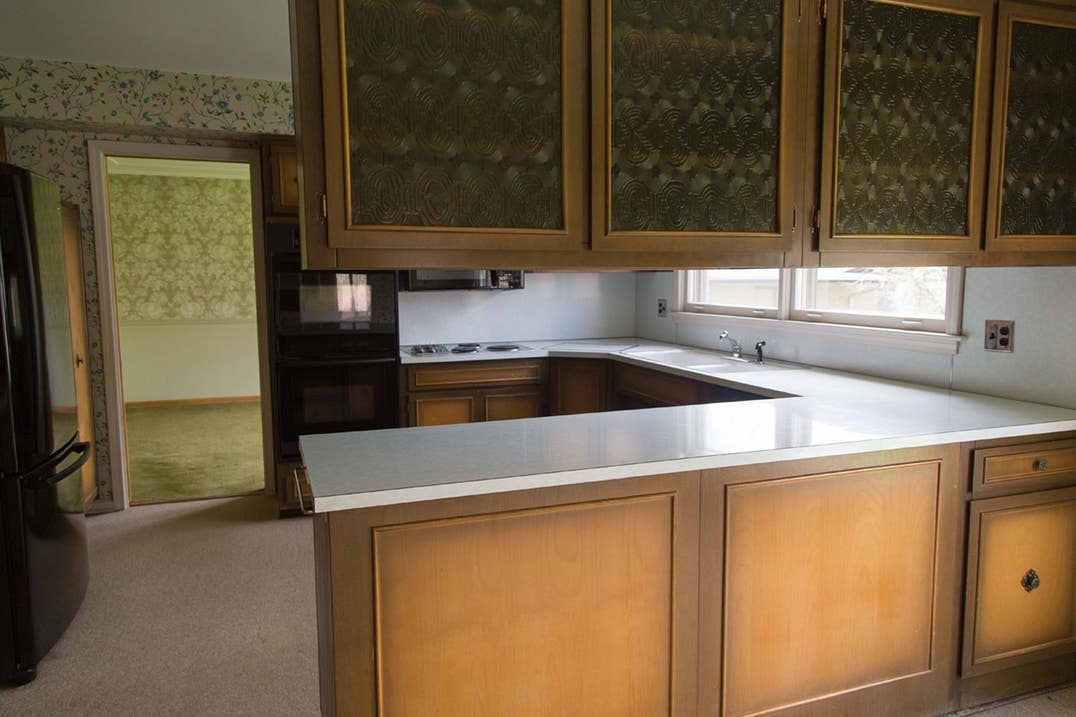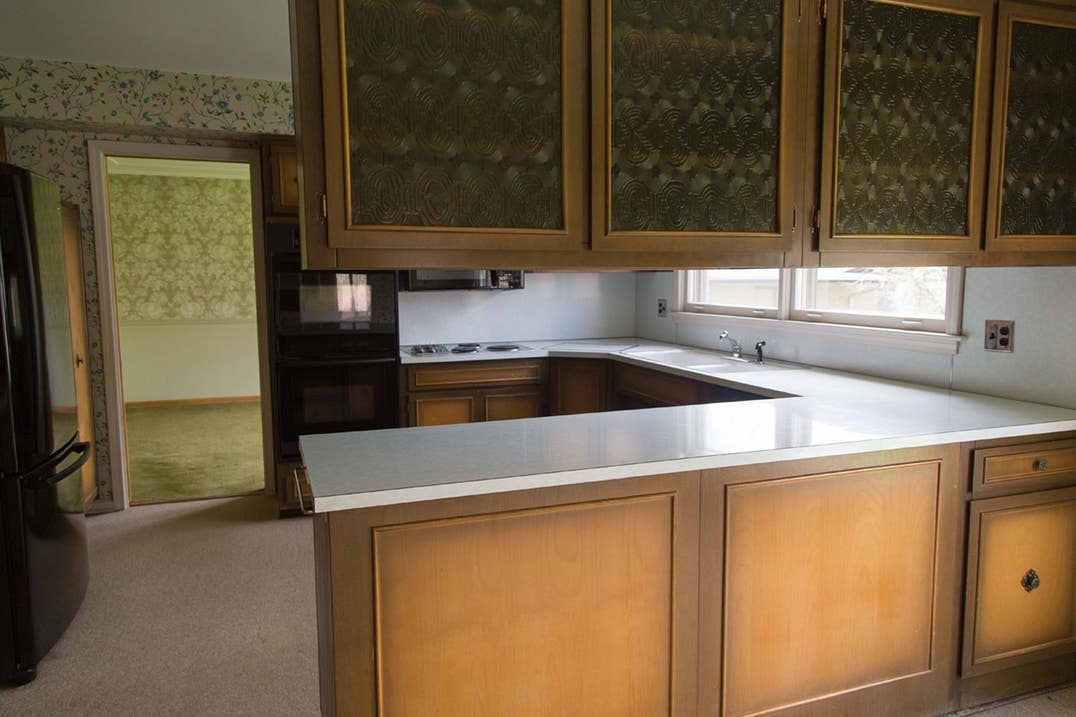 After buying the 50-year-old house, Ken and Liz got right to renovations. As the heart of their home, the kitchen was their biggest project and priority. Though the layout was functional, the style was incredibly outdated, defined by floral wallpaper, soffits, and carpeting.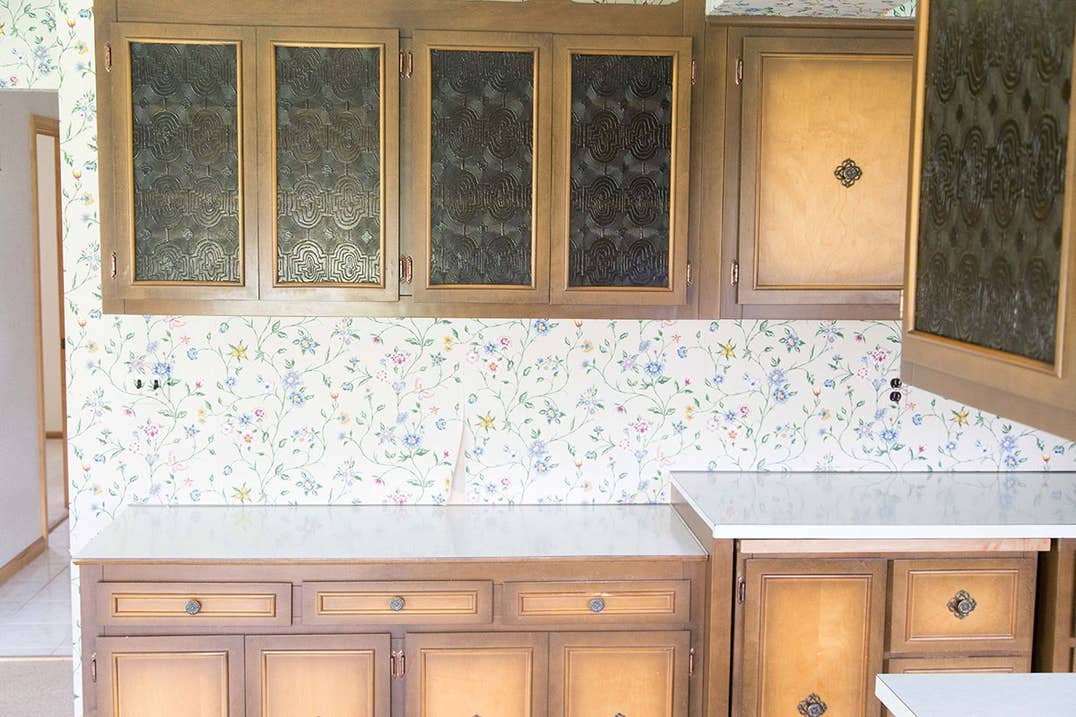 Equipped with dark stained glass, knobs installed in the center panels, and a well-worn finish, the kitchen cabinets were similarly dated. Cabinets were hung over the peninsula for extra storage. While that might have been a common style in the 70s, Liz and Ken wanted a more open space with unobstructed lines of sight.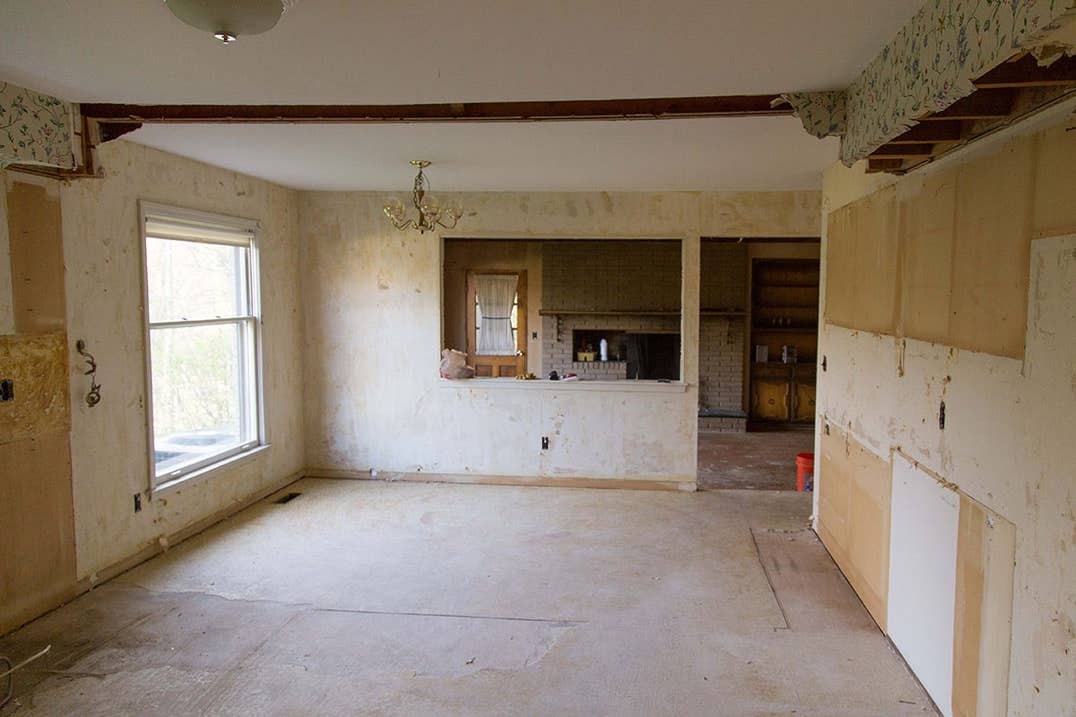 They removed everything: carpeting, soffits, appliances, and cabinets. It took "time, blood, sweat, and tears to transform," wrote Liz. "Living without a kitchen for five weeks and then slowly piecing it together was pretty tough."
Having received a few recommendations from friends that had used CliqStudios, Ken and Liz reached out and partnered with kitchen designer Mary Neuendorf. "Mary was amazing to work with," Liz said. "She got our style right from the start and not only helped us layout the cabinets in the most functional way but also had a lot of great recommendations on how to make the most of our space, where to put our appliances, etc."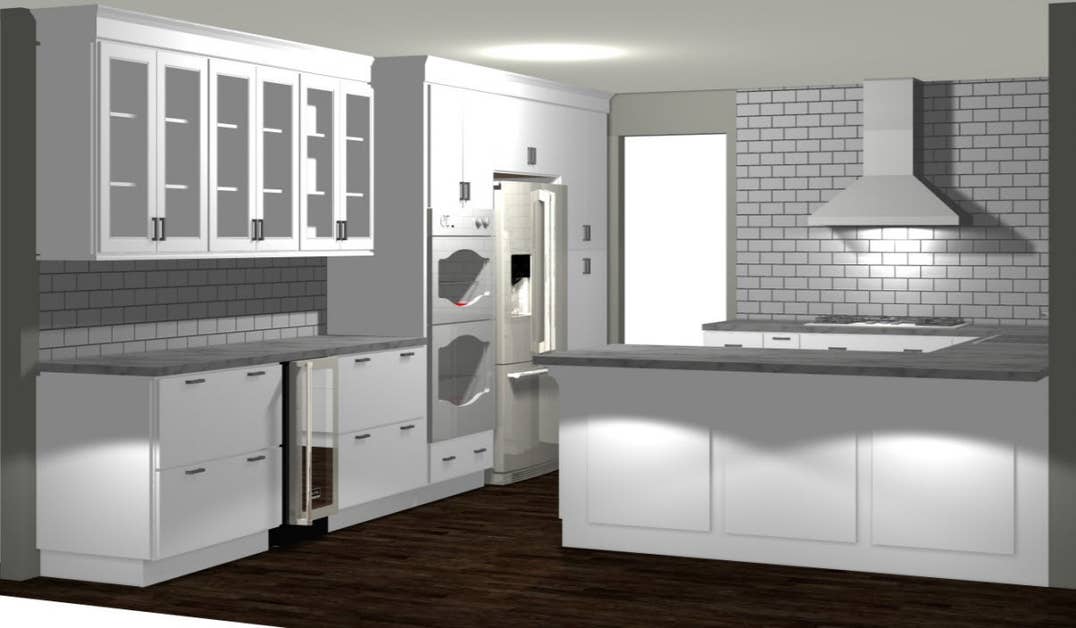 "The previous location of the oven didn't give enough landing space for the cooktop," explained Mary. To solve this problem, she moved the oven to the left of the refrigerator. To the right, she added a pantry. "Putting the fridge between the oven and the pantry helped give the fridge a more built-in look," Mary said.
After receiving a few free samples, Ken and Liz decided to choose the modern and simple Slab cabinets finished in Painted White. They bought stainless steel appliances, hardwood floors, pendant and recessed lights, and dining furniture.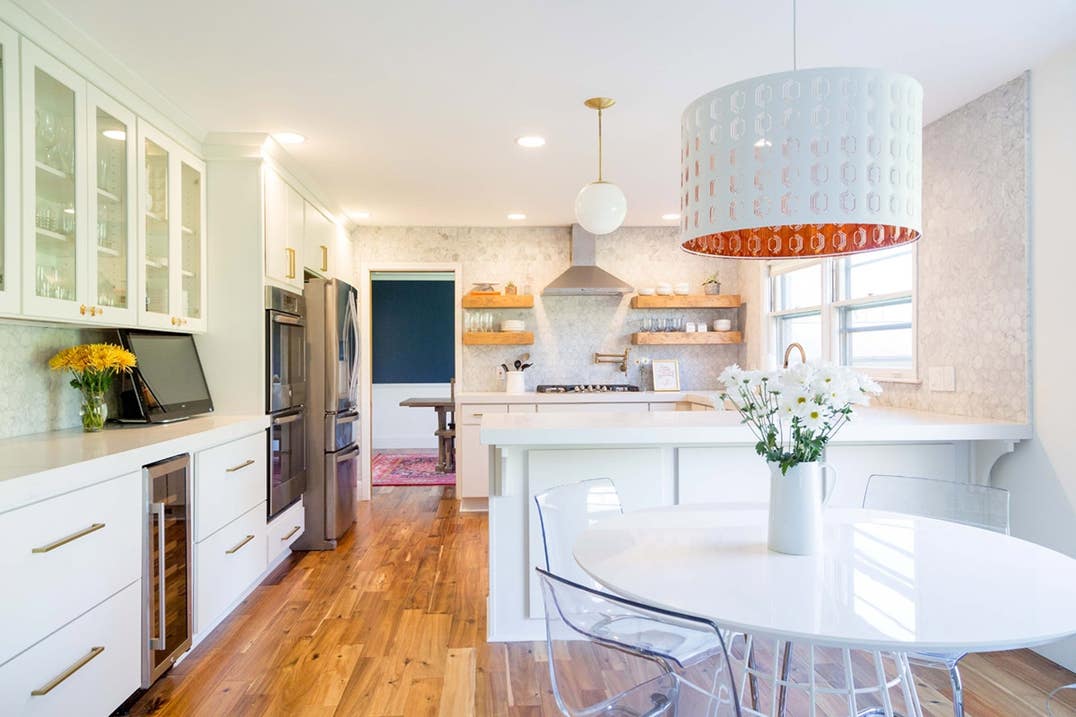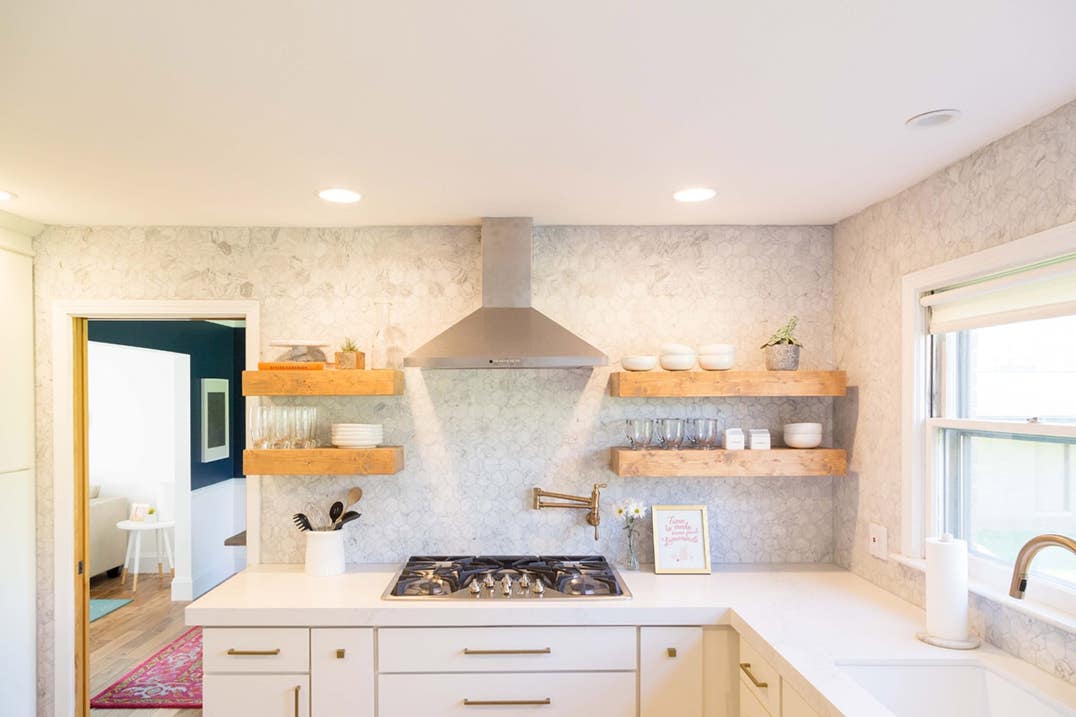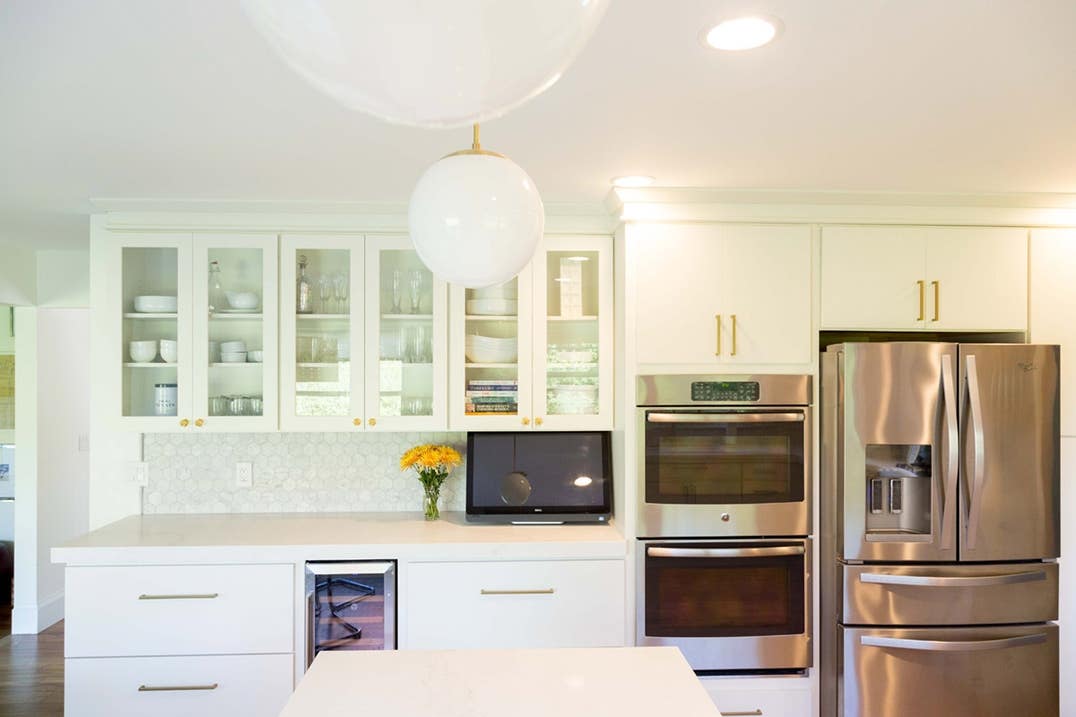 Light and bright, their modern kitchen was not without unique elements. A pot filler was installed over the stove top, a shelf was created for their microwave, and a wet bar was added. The floating shelves they DIYed themselves!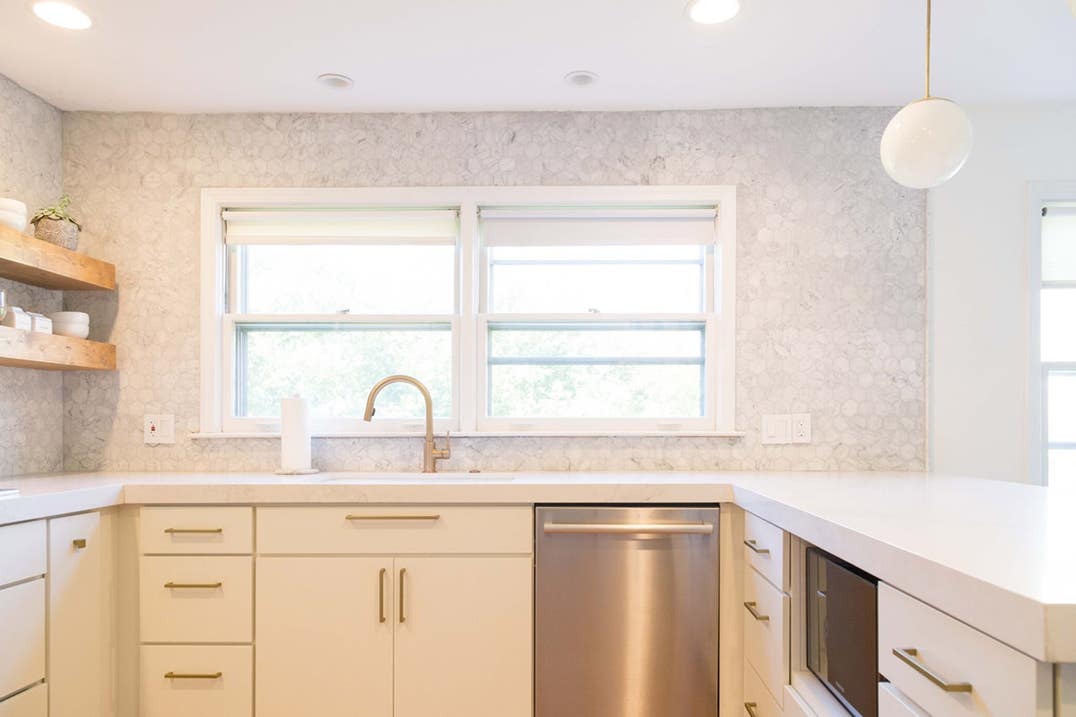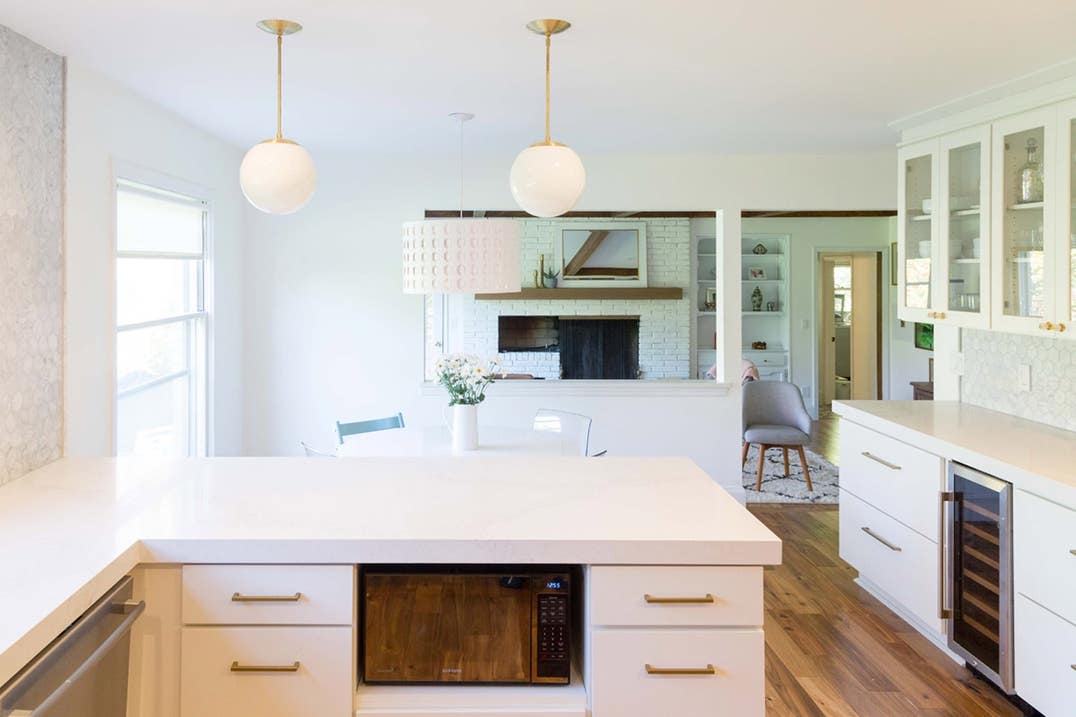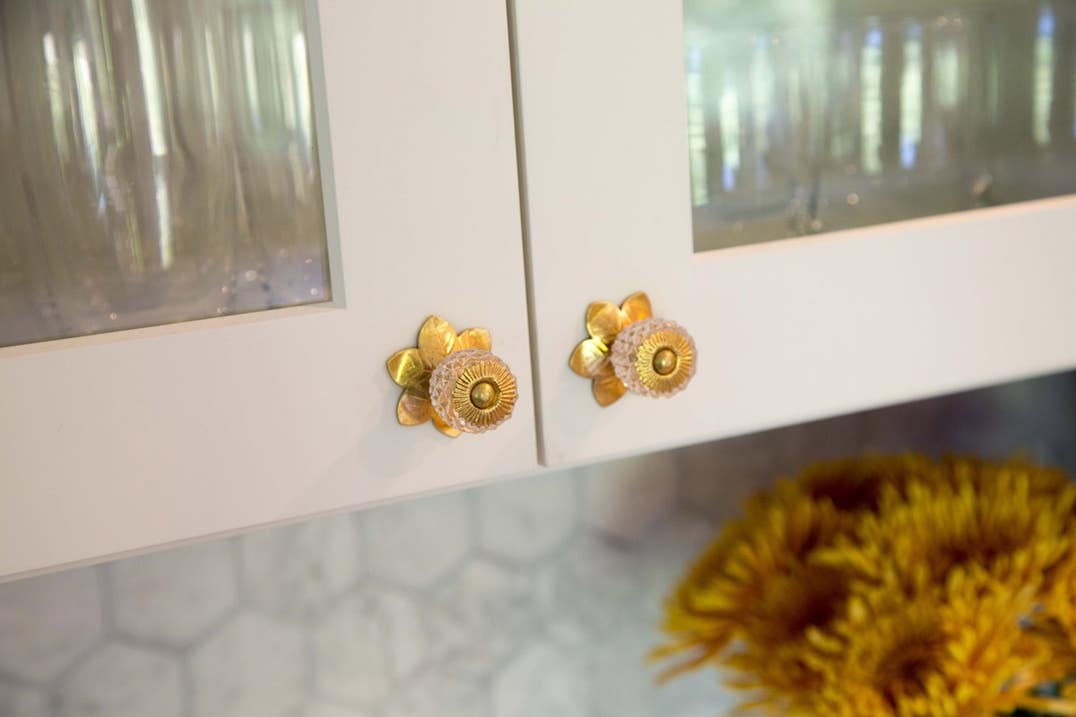 "My favorite part of our kitchen is that it really feels like us," wrote Liz. "It's beautiful but it's functional and cozy. We have already entertained a few times and it's a really perfect layout for conversation and mingling. I love that you can see the dining room and the family room from anywhere you're standing in the kitchen but it still feels a little closed off. It's the perfect open concept."
Additional product details can be found at Liz's blog, The Modern Mère.