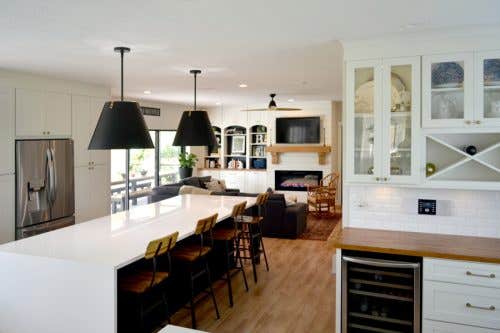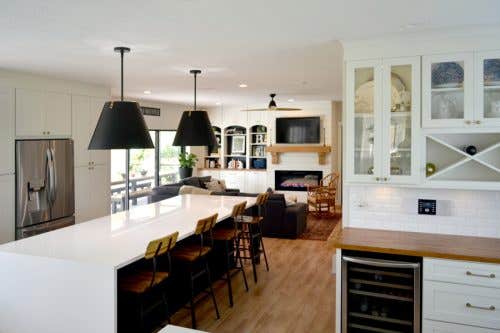 Saving For a Kitchen Remodel
It's a bold decision to purchase an abandoned house in desperate need of renovation. For homeowner Laura and her husband, John they made the choice to do so – all while juggling the needs of their four children. In their first year in the house, they saved up for their kitchen remodel. The project would be no small task. The existing kitchen was original to the house when it was built in 1982.
Luckily, Laura knew exactly what she wanted. She just needed some guidance with the design. A friend down the street encouraged her to check out CliqStudios where she was paired with a design expert to guide her throughout the remodel. ("Where do I get the best design ideas")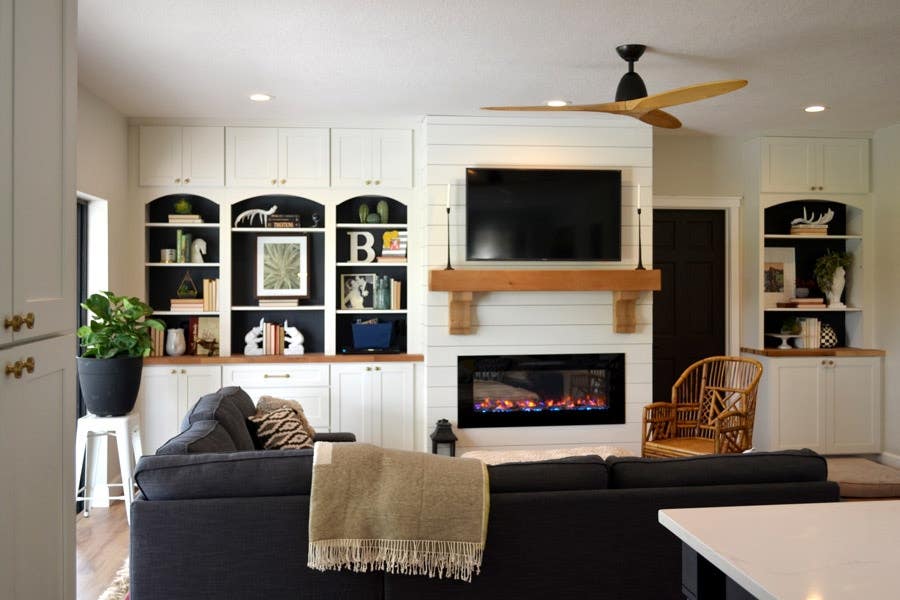 Black Cabinets
Early on they loved their design. "I worked with Colleen. I knew for sure I wanted black cabinets and Colleen recommended the paint finish Black and sent me free samples." Their original plan was just to renovate the kitchen, but they decided not to stop there. "We planned to only do the kitchen and Colleen said CliqStudios could also do a wet bar and built-in shelves for our living room."
Laura was glad she expanded her project. "On the built-in cabinets I wanted the back of the cabinets to be black. Everything was 'No problem!' from Colleen."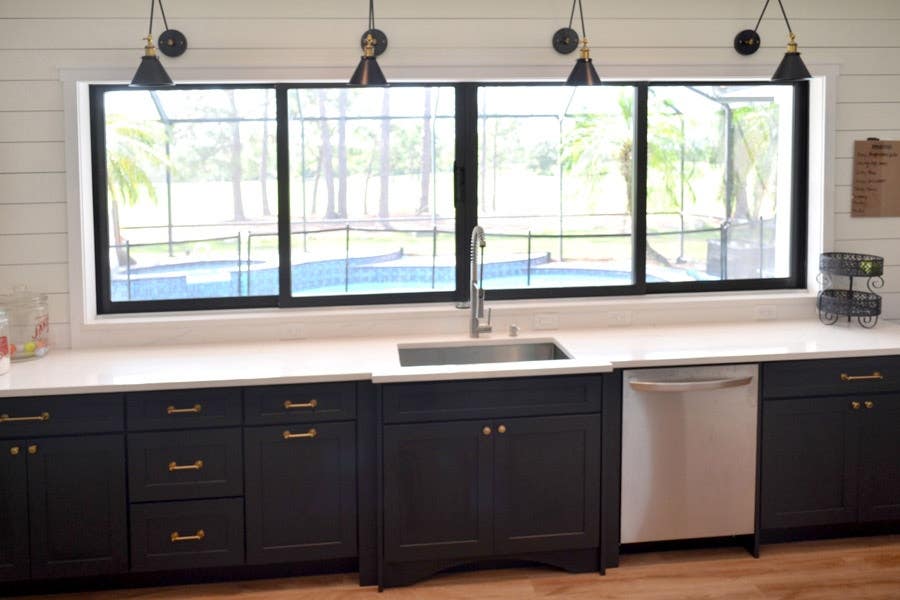 "Every time I called my designer answered! I was so surprised by that!"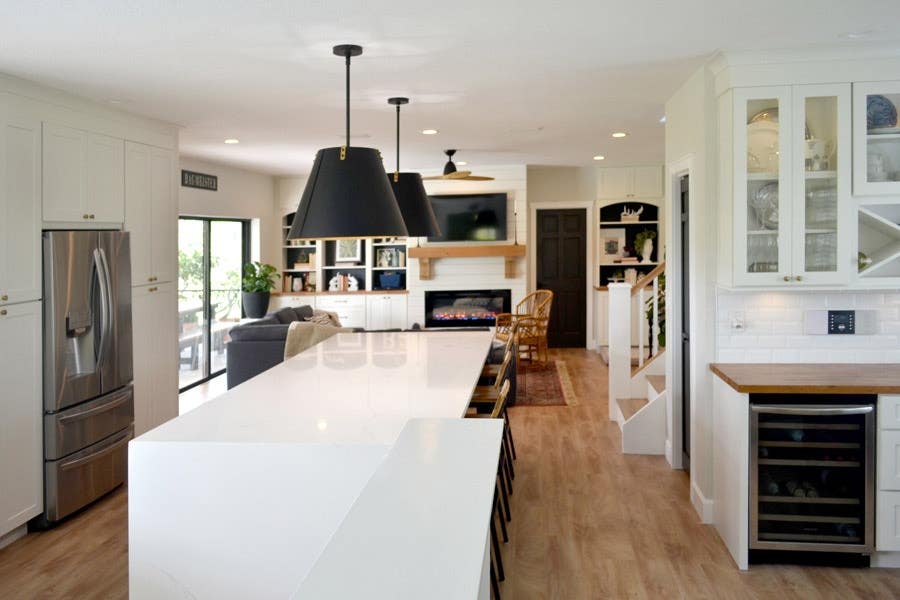 Creative Layout
Working with the existing space was a challenge. "In general, we have a narrow house. My husband calls it a bowling alley. We had to be creative about where we put things for our work triangle." Laura's designer accommodated for these challenges. "When Colleen did the drawings of the design I felt better because I could finally see things."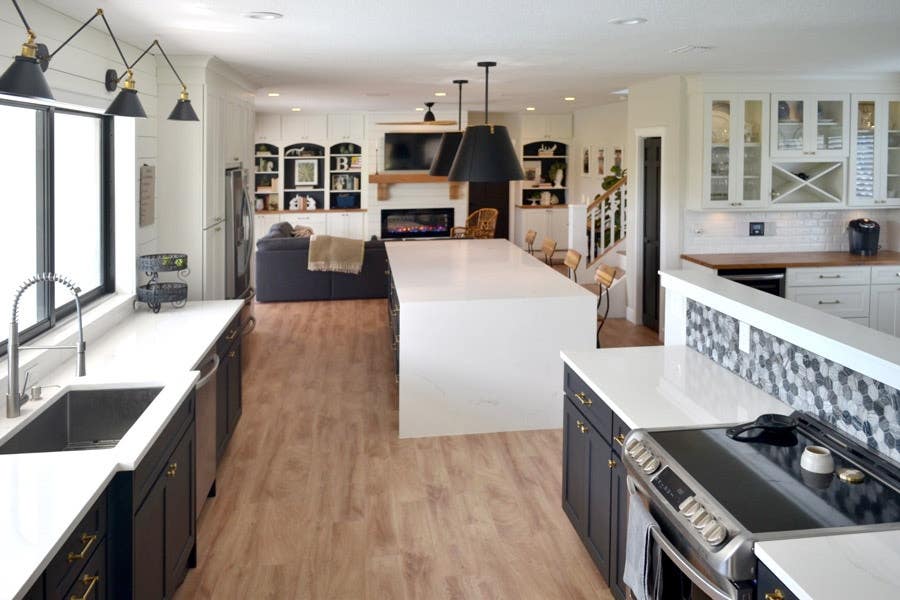 Ready to Install Cabinets
The cabinets arrived ready to install. "We hired a contractor and he was impressed with the cabinets and hadn't seen quality like that."
Laura and her husband were thrilled to have a kitchen that was clean and done. Now they have a layout, and large island, that is appropriate for the size of the kitchen.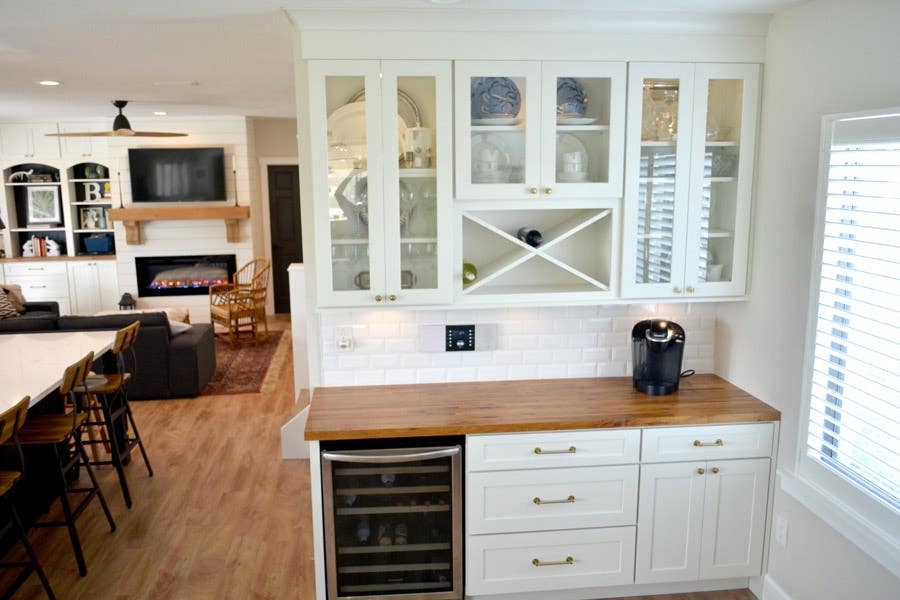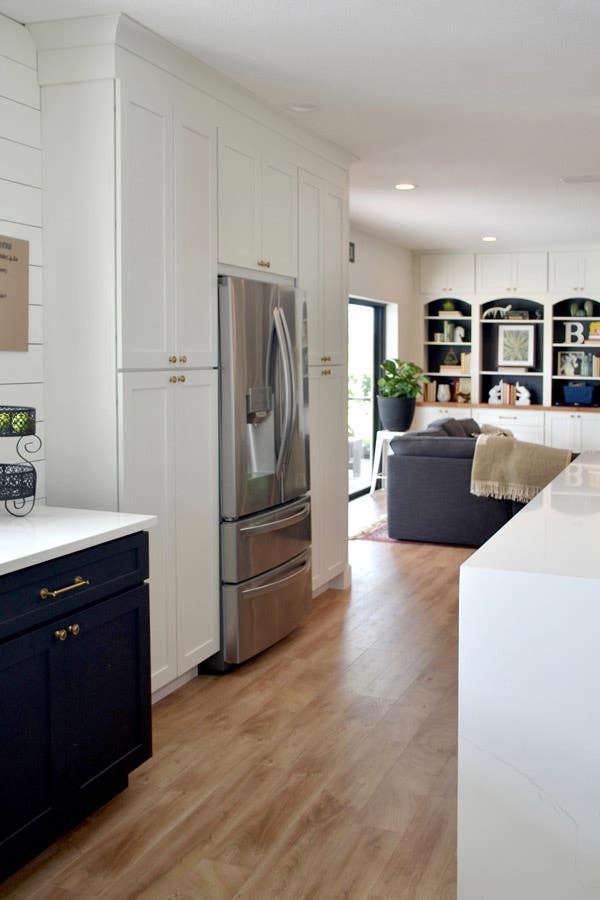 Large Island With Waterfall Countertop
A major focal point of the room is the large island done in CliqStudios' Black finish. The 10 ½ foot island is complete with a waterfall countertop.
"It's a whole slab of quartz," says Laura. "It houses all six of us to sit and eat…Before we didn't have anywhere to sit together and eat."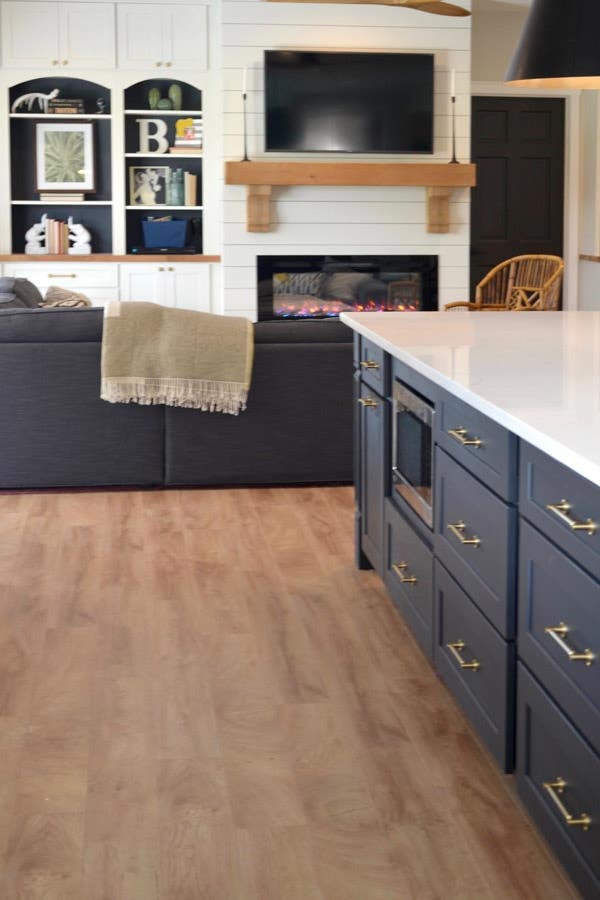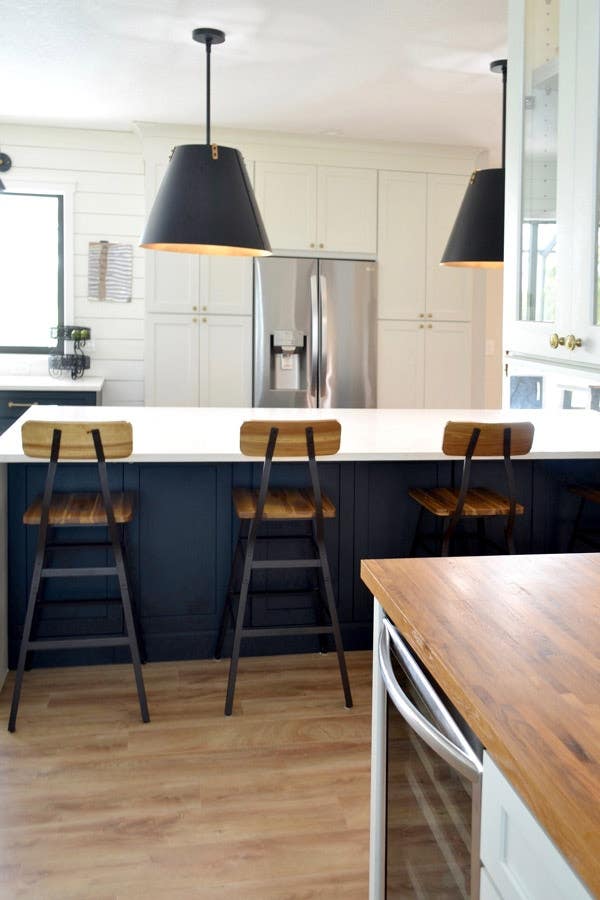 No Upper Cabinets
Another notable design choice was to have no upper cabinets except at the wet bar. "All of our dishes are in lower cabinet drawers. I wasn't sure how I'd feel about it, but I love it. All the kids have a drawer for their dishes and my little ones can easily get their dishes."
Laura goes on to say "I finally feel like we have a home now. We bought this house out of necessity for our growing family. It's a calm space for our children. The design lends itself to a peaceful afternoon. It's been a huge blessing for us."