A Makeover by an HGTV Design Star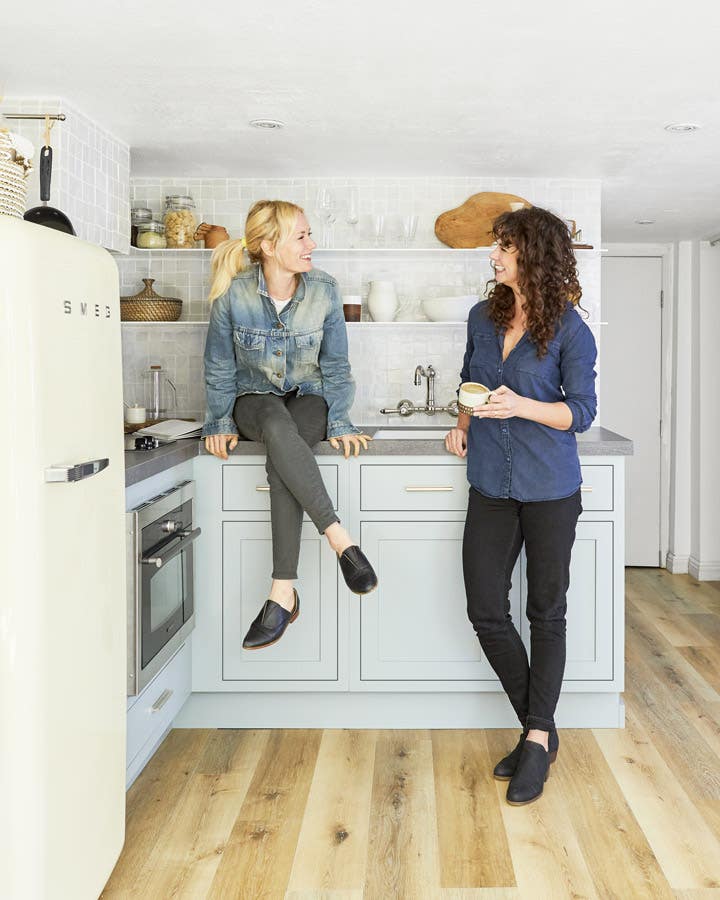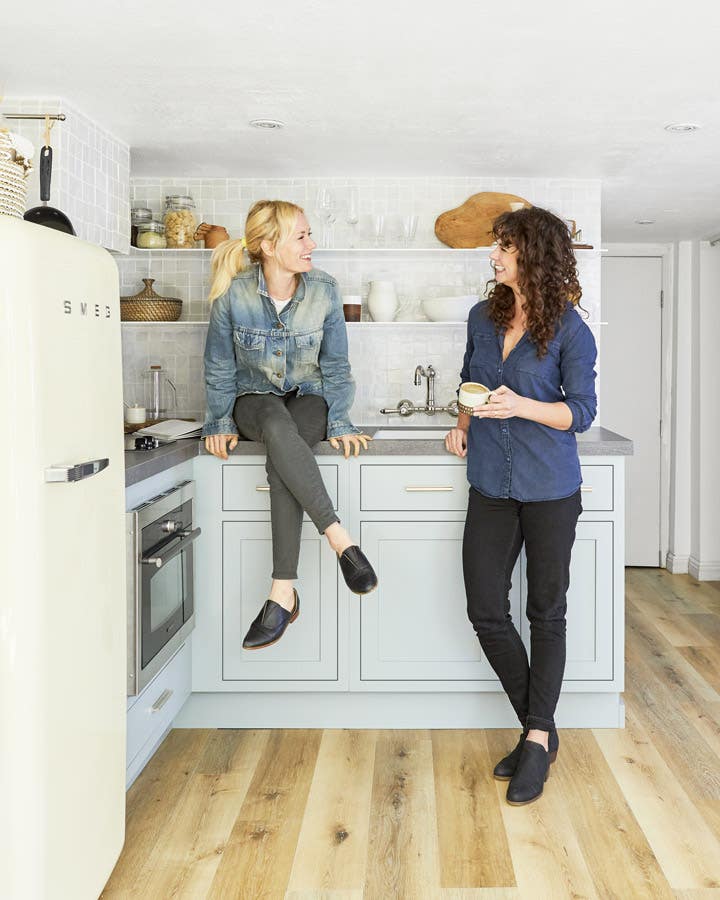 At CliqStudios, our design team specializes in creating kitchens in a variety of shapes and sizes. When Velinda, the business manager of HGTV Design Star winner Emily Henderson's design studio, reached out to us about her tiny 49-square-foot kitchenette, we were ready for the challenge. Emily routinely does makeover takeovers for her employees.
A Small Space
In 2012 Velinda made the decision to buy a bank-owned bungalow that was tiny and unwanted. She saw the home for its potential. Within her first year of being there, she rolled up her sleeves and started renovating the upstairs, leaving the downstairs for storage.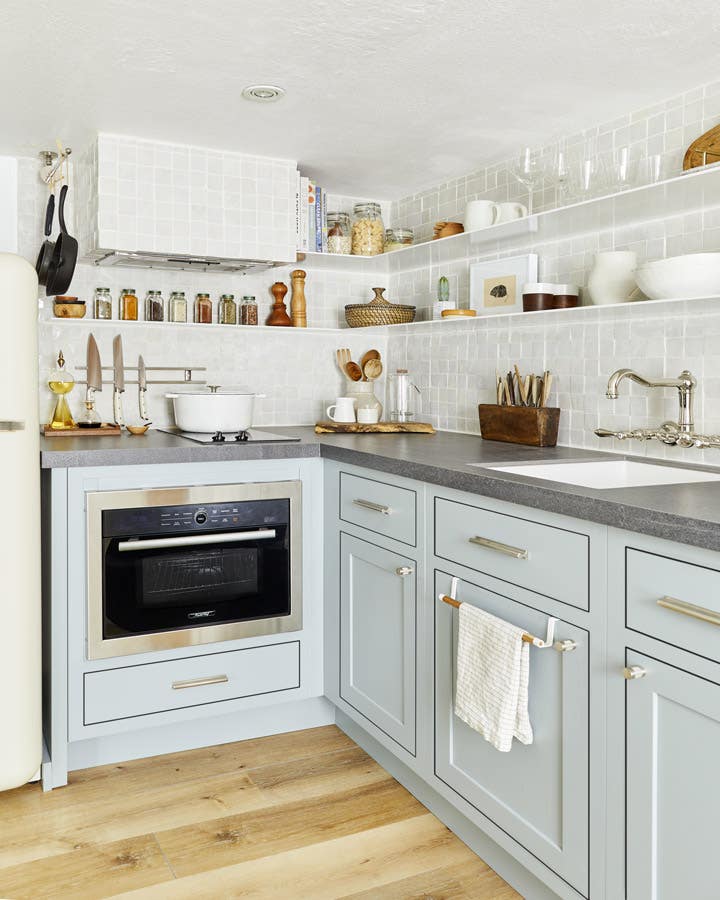 In the last year, Velinda realized the downstairs of her small bungalow needed to take on a new role: a place for her new mother-in law to stay when she is in from out of town.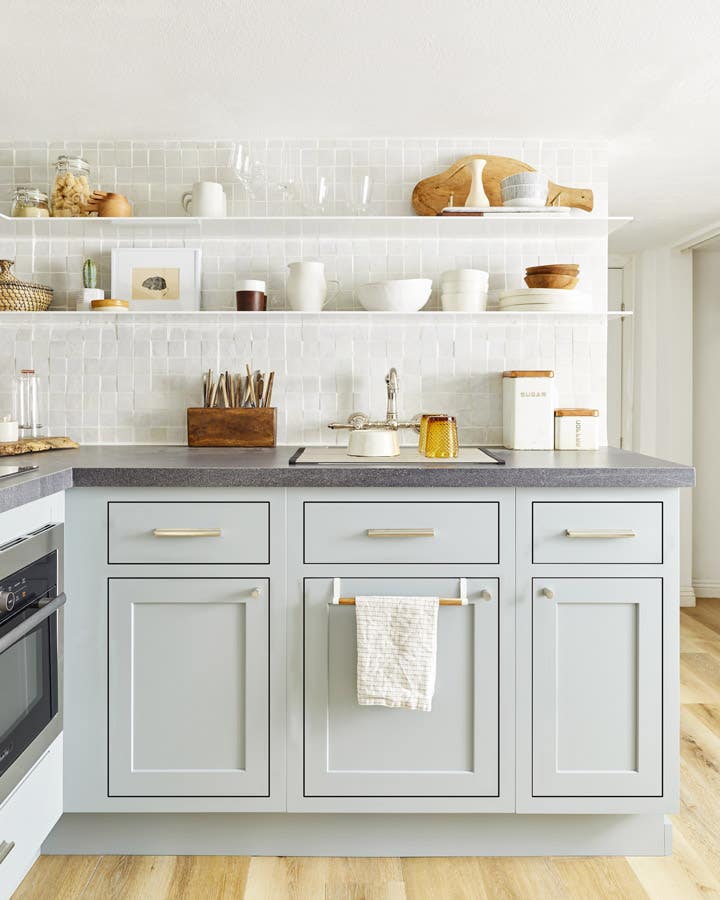 A Big Goal
The 49-square-foot kitchen may have been a small space, but remodeling it was no small task. Velinda reached out to CliqStudios for help with her project. She was paired with CliqStudios designer and kitchen expert Jayelynn, who helped bring the kitchen to life through 3D renderings [Where do I get the best design ideas?].
After much deliberation, Velinda decided that the cabinet style Austin in the color Harbor was the best fit for the space. Harbor kept the small space light and bright, allowing her to incorporate color without making the room appear smaller.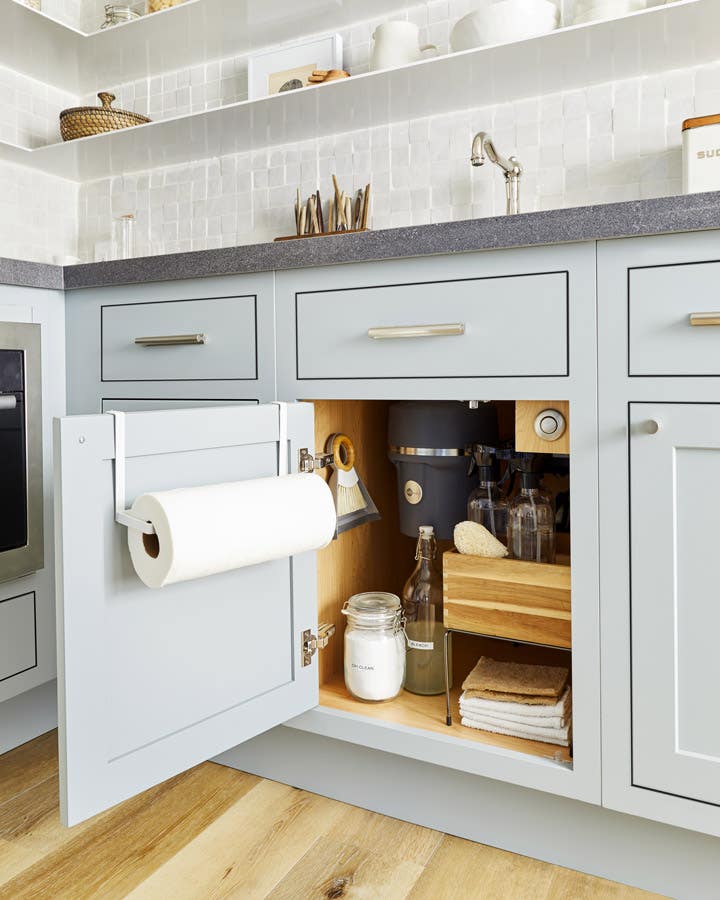 Jayelynn provided creative problem solving with her design expertise. One such example was the choice to flip a standard cabinet upside to provide a drawer for baking sheets.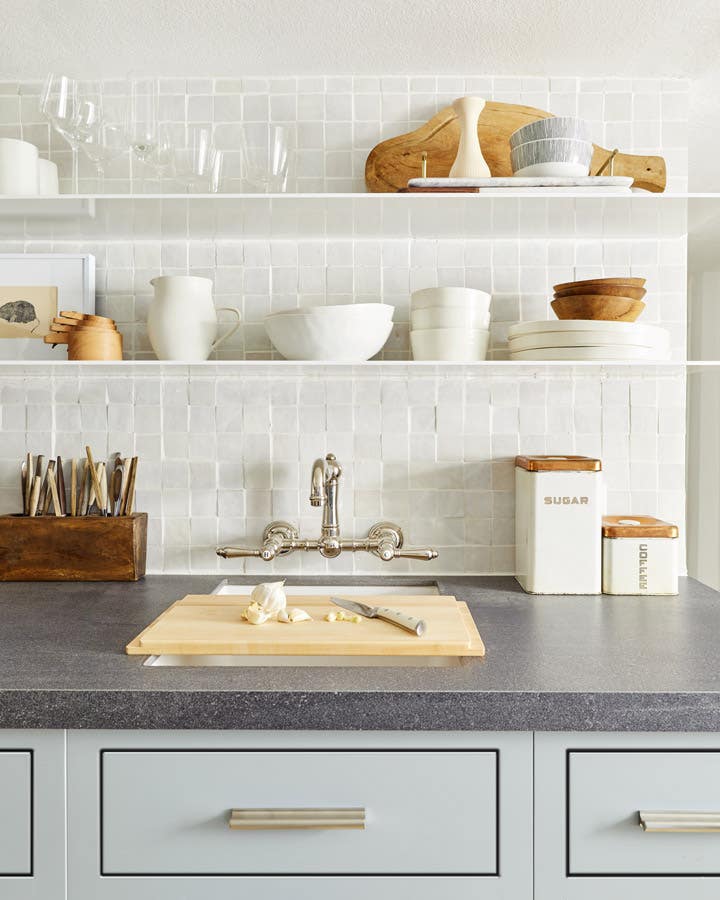 A New Look
The resulting kitchen is a small space that doesn't sacrifice style. The kitchen has both modern and rustic touches. Most importantly, there is no more worry about if her mother-in-law can use this kitchen. This space has it all.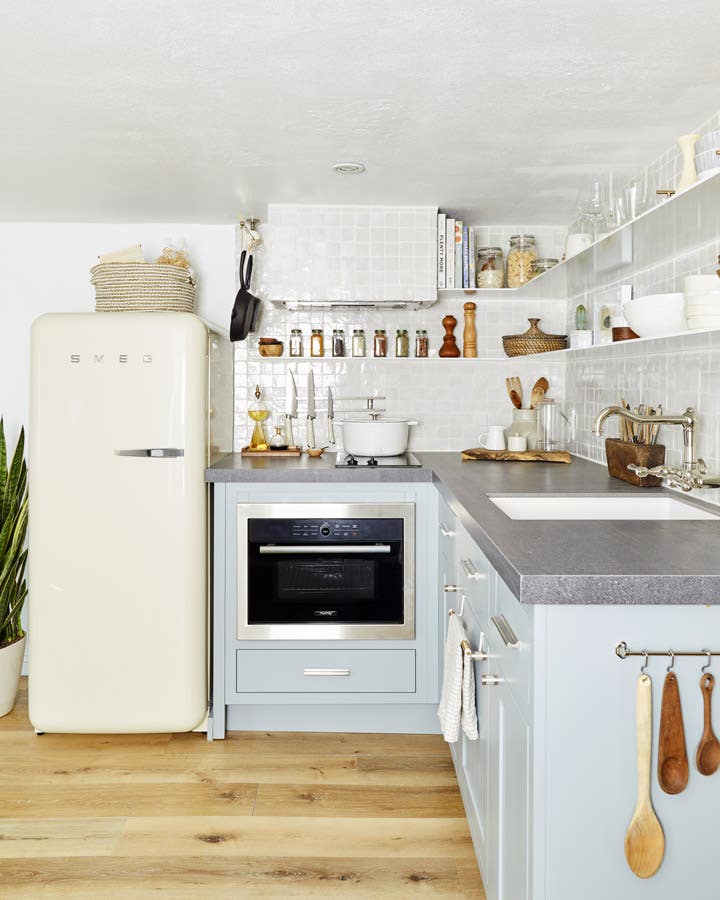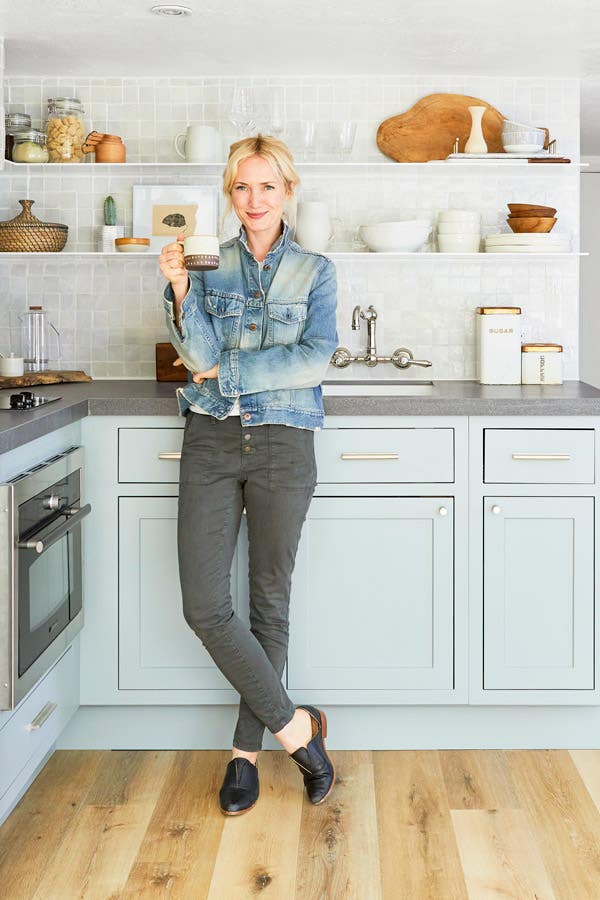 Emily Henderson
Emily Henderson is a home style expert who has a strong commitment to peeling back the intimidating layers of the world of home design, and showing how every person can have a beautiful home that represents their personality, no matter what the budget.
After styling for magazines and catalogues for years she started a blog, stylebyemilyhenderson. com, won HGTV Design Star, and has gone on to host her own hit TV show Secrets From a Stylist, Author the book, and create the design firm Emily Henderson Design.
She believes that your home should look like you, that every room is soul-less without something vintage or antique, and that the perfect home (like the "perfect person") is just kinda boring.
Follow Emily