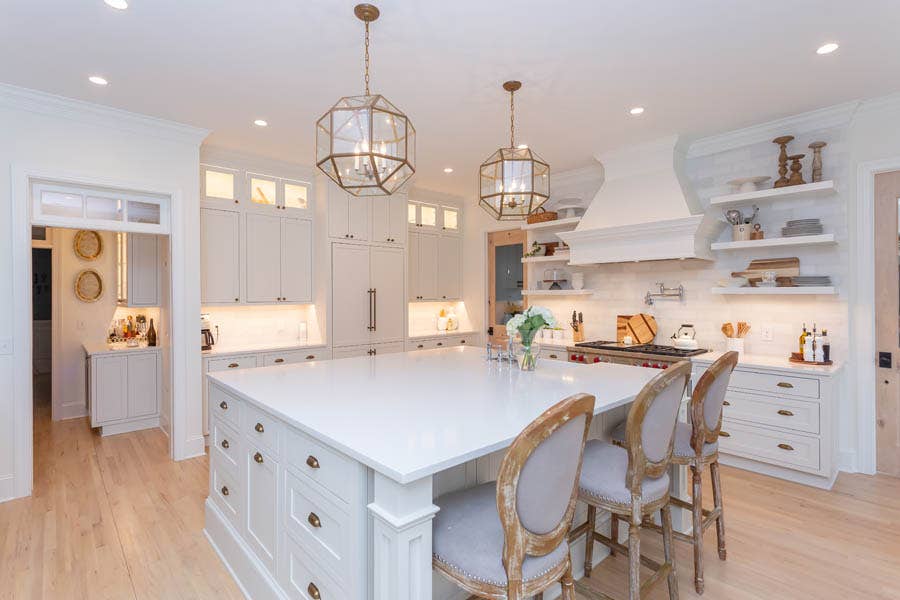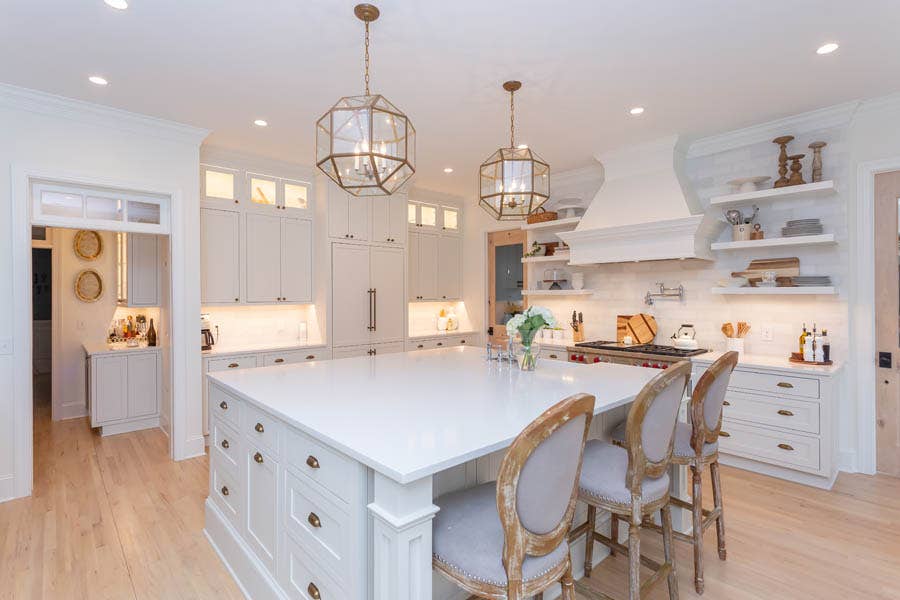 Bringing a Dream Kitchen to Life
"I literally sketched the whole thing out on a napkin," Melanie said.
Melanie dreamed of remodeling her kitchen for years. She enjoys cooking for her family and hosting friends and wanted to improve the way she spent time with her loved ones. When it was finally time to start the project, Melanie had every design and detail planned out. She just needed the right contractor and products to bring her dream kitchen to life.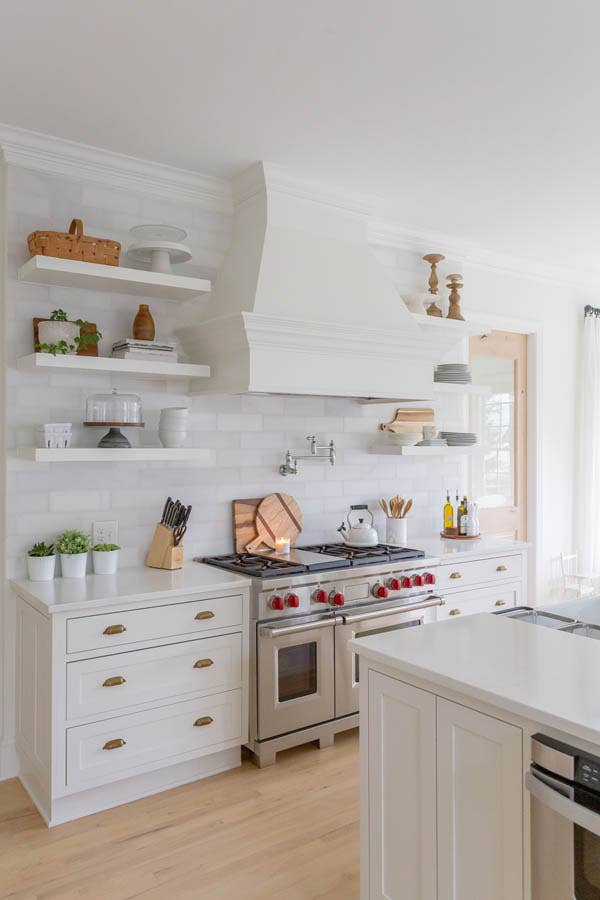 Comparing Cabinet Costs
Melanie soon learned that "budget wise it would be about $65,000 to do the kitchen with local cabinets." She wasn't planning to spend that much, but she also wasn't willing to compromise on the features she wanted most. Upgrades like inset cabinet doors, a large island and plenty of cabinet storage were non-negotiable for Melanie.
Instead of settling for less, Melanie asked her contractor for other options and they started comparing cabinet costs. They used another brand of online cabinets in a bathroom remodel, but they agreed the construction quality was not high enough for this dream kitchen.
"He came to me and had heard about CliqStudios, but hadn't used you," Melanie said. "He said, 'Let's just order samples and see what they have.' He said the construction looked legit and it's a middle of the road price. Everything seemed like we could realize my dreams."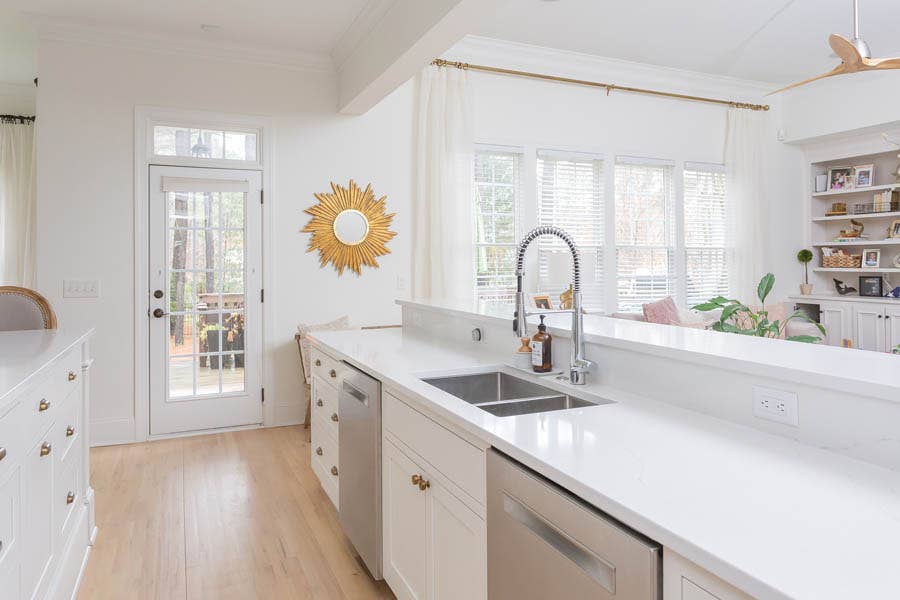 Cabinet Front Refrigerator
In Melanie's dream kitchen, there would be no shortage of appliances to help her with cooking and cleaning for her family.
"I have two sinks, two fridges, and two dishwashers," Melanie laughed. "With kids at home, I cook all three meals every day. I always have one clean dishwasher and one dirty and I'm able to have a prep sink and then a sink for dishes."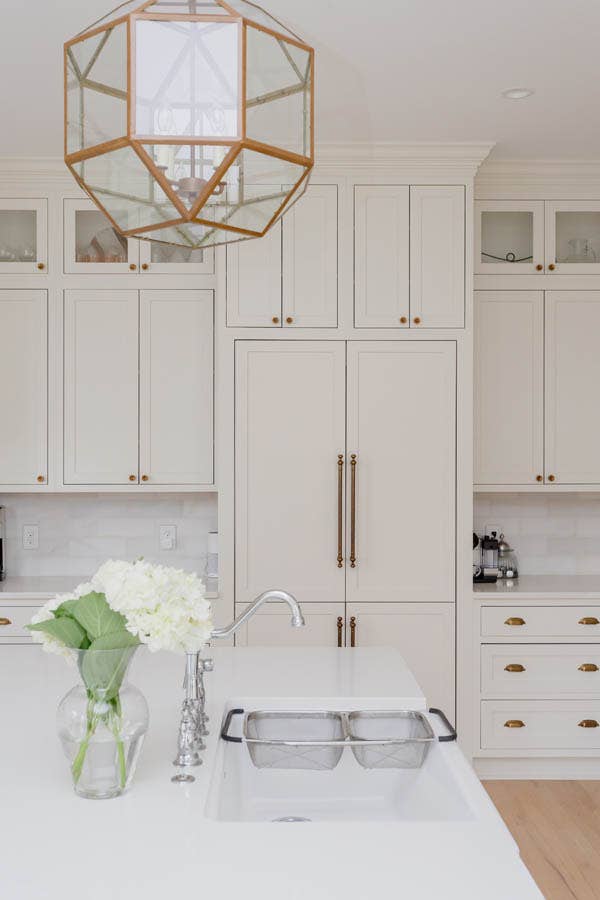 In addition to doubling up her most-used appliances, she also wanted to hide one: the refrigerator. When she found out CliqStudios could incorporate a cabinet front refrigerator into her design, she was thrilled.
"My favorite, favorite, is definitely the fridge," Melanie said. "It's like a spaceship. I love how it's hidden and the handles on it."
Open Kitchen for Entertaining
To make an open kitchen that worked for the whole family, walls would need to come down.
"The whole floorplan changed because we took out walls between the kitchen and a formal sitting room we never used," Melanie described. "The square footage of the kitchen didn't actually change, but it seems like the whole space is twice the size. I can entertain about 20 people at a time. Now I entertain more because I actually have the space for it."
To help her with hosting, she also added a Butler's pantry in the hallway between the kitchen and the formal dining room. It has a wine refrigerator and glass front cabinets to store and display bar glasses.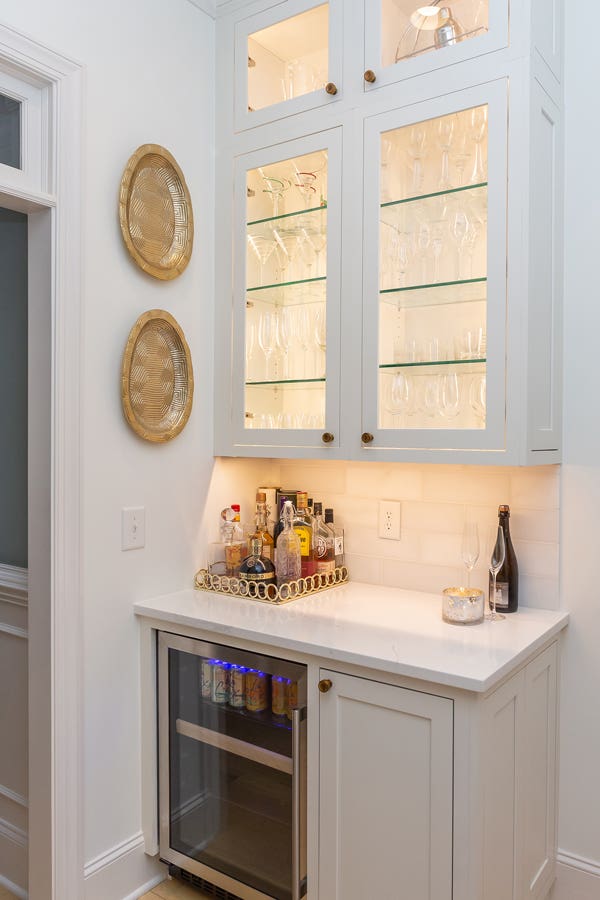 Custom Kitchen Island
At the center of the remodeled space is a large custom kitchen island. It houses a sink, microwave, spice pull-out and trash pull-out. It also has plenty of space for family and friends to gather around.
"The island is a few inches taller than usual, so you can lean on it and have a glass of champagne and chat," Melanie described. "It's one of the first things people notice when they come in, that it's higher than a normal island. It's made to lean on and hang around while I'm cooking."
"The island is a monstrosity and it's phenomenal," Melanie exclaimed. "There's a hallow space in the middle because of its size, so the contractor built it up. Now I have storage in the heart of the island so we don't have empty space. The height and the size is off the charts and I love it!"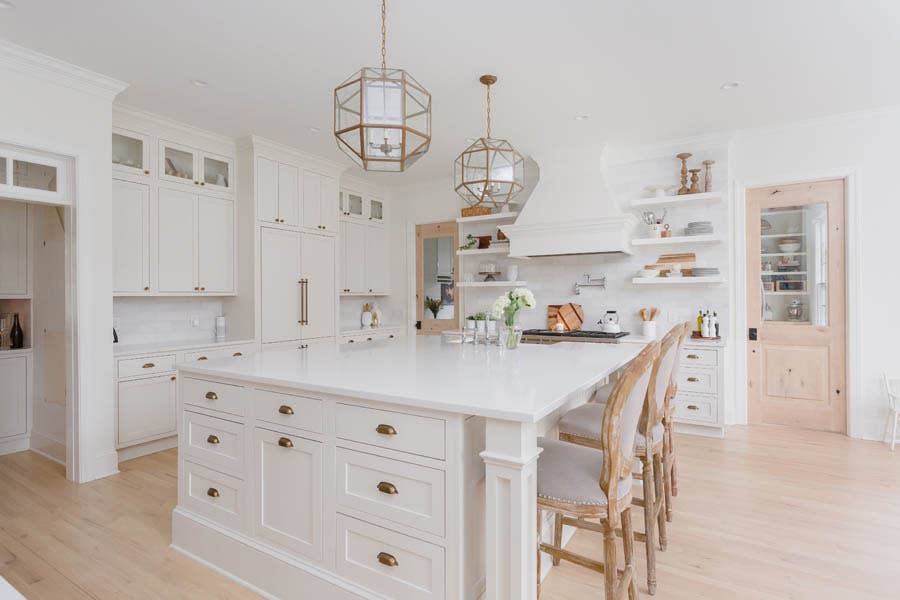 Any one of these features could create a dream kitchen, but all of them in one design create a truly custom kitchen.
"It is quite literally the heart of the home," Melanie said. "People can sit at the island and see the TV and talk while I'm cooking. It's a dream kitchen."