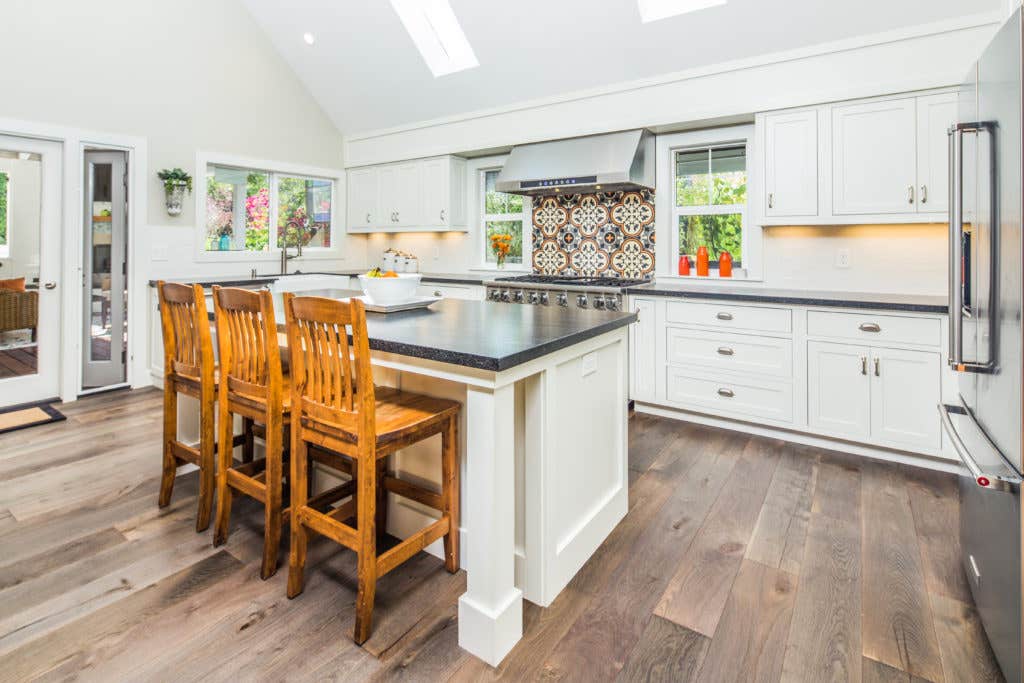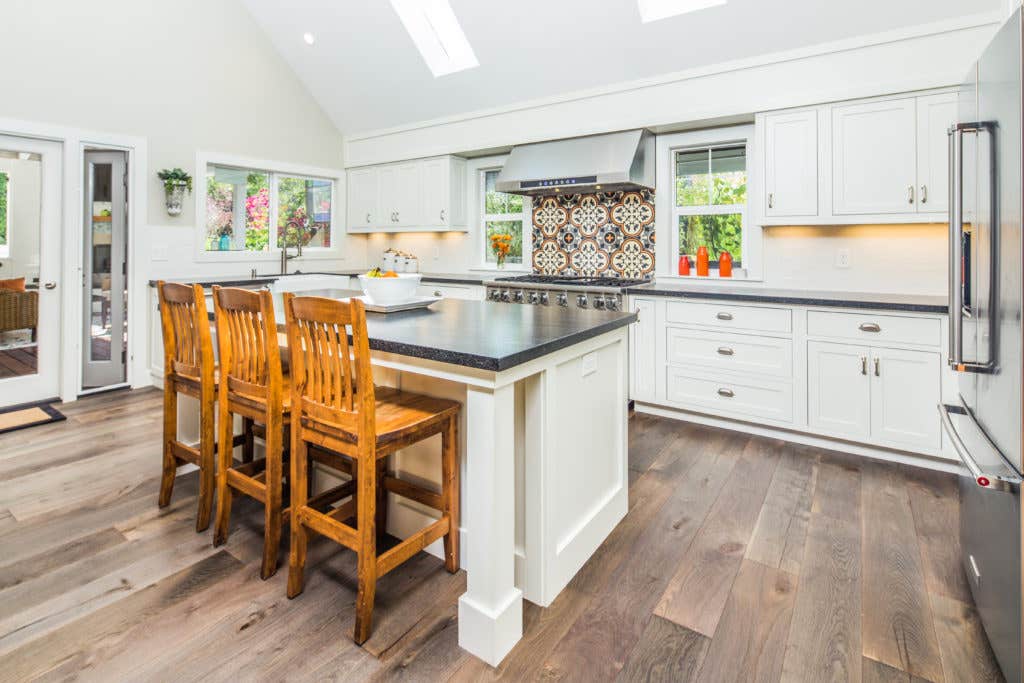 Pro Partner Kitchen Collaboration
This kitchen collaboration from designer Rachel and Pro Partner Alison, of Pro Pacific Builders dares to be dramatic.
As a professional remodeler and Pro Partner, Alison receives our free design services, detailed installation packet and quality cabinets at factory-direct prices. Alison first used CliqStudios cabinets in 2016 and has been working with Rachel ever since. They continuously have kitchens in development and have built a relationship that helps each new project run smoothly.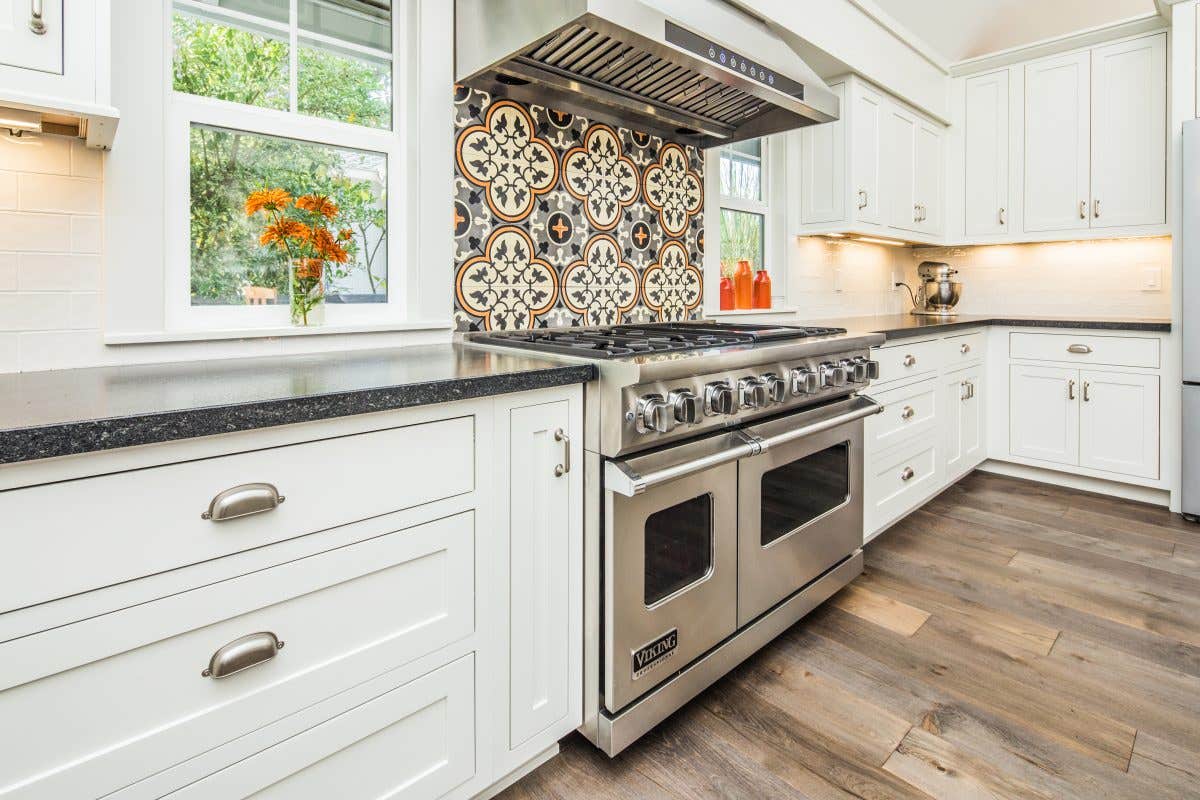 Bright White Kitchen
Rachel loves seeing Pros like Alison return and she is sure it's because of the high-quality cabinets. "I think the Pros that do a lot of business know the quality they are getting at CliqStudios relative to the price," said Rachel. "They have worked with other brands and maybe even custom kitchen cabinets, so they know what to look for."
In this Southern California remodel, Alison and the homeowner knew they wanted a bright white kitchen with pops of color. They chose Austin Concealed Hinge cabinets as the backbone of the kitchen.
"Many of the California kitchens I have done really embrace white – from the cabinets to the counters," said Rachel. "I love the orange details Alison and the homeowner added to this kitchen."
When working with Pro Partners, Rachel knows they often want to take the lead on layout and design. "When you work with a Pro, you trust their design choices," said Rachel.
For this kitchen, Alison already had a detailed design started, but she needed the cabinet expert, Rachel, to make sure the biggest part of the kitchen would fit and function well.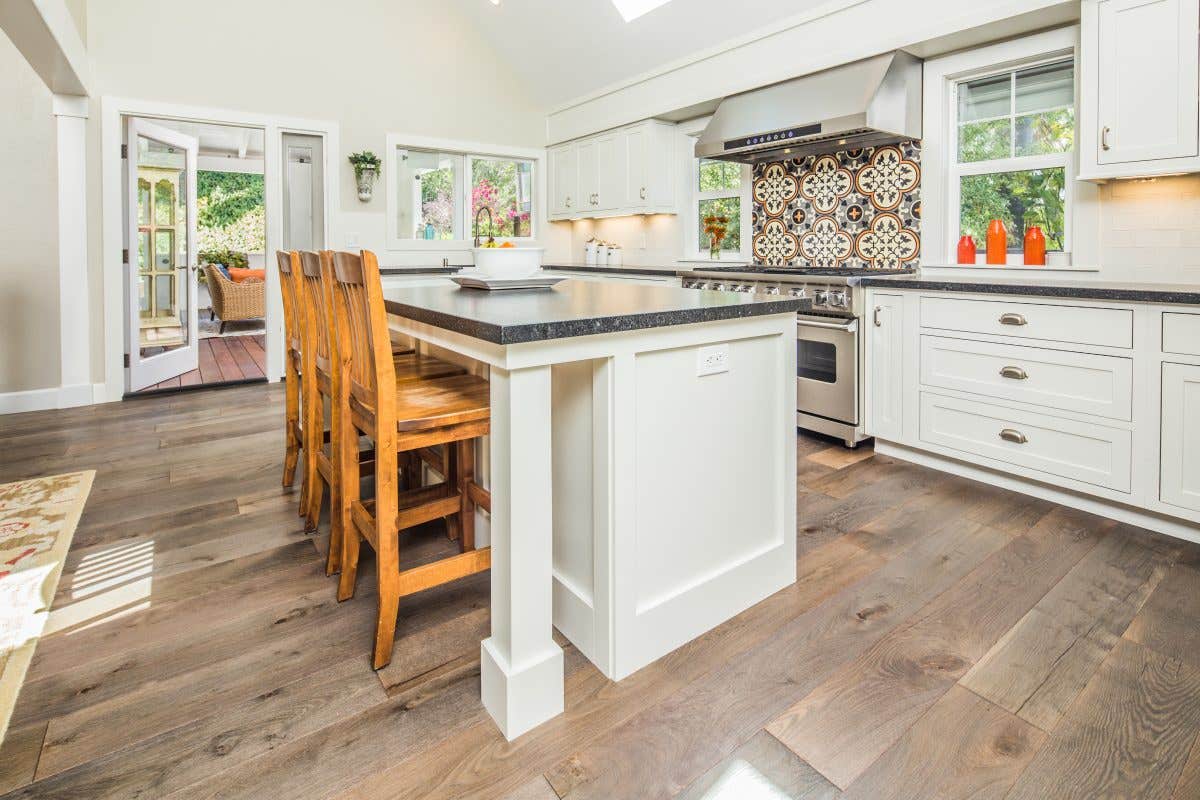 Cabinets for a Vaulted Ceiling
One of the most commanding parts of the room, the vaulted ceiling, created a challenge when deciding on cabinets. Alison consulted Rachel because she was concerned about the placement of the cabinets above the refrigerator. She didn't want them to be too short in relation to the ceiling, but they couldn't hover too far above the rest of the kitchen either. Rachel was happy to see the cabinets and molding she chose filled the space well.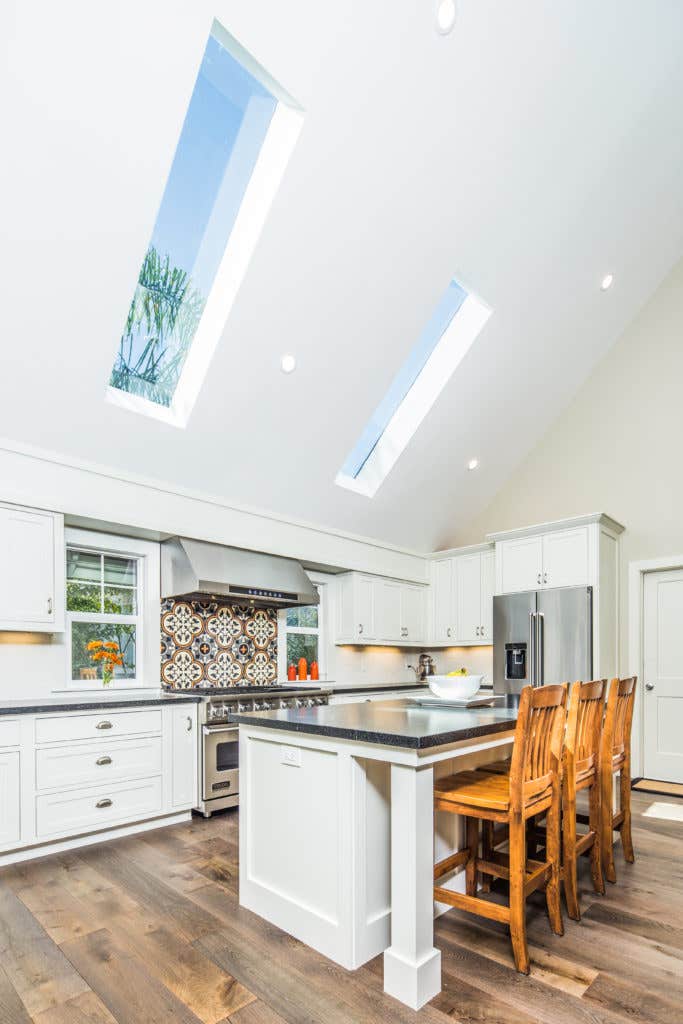 Classic and Modern Design
Alison also asked Rachel to design a decorative leg to support the large island countertop. Rachel created a special chunky leg to fit the modern feel of the kitchen.
Rachel acknowledged the kitchen doesn't fit one design style, but is truly a collection of what the homeowner liked best, incorporating classic and modern elements.
"As a designer, I never want to steer people away from what they like," said Rachel. "There are no rules that say you have to stick with one style."
When asked if she had a favorite part of this kitchen, Rachel couldn't pick one thing, "I love the windows that frame the stove! And the gorgeous tile backsplash!"