A good kitchen design often lies in the details; they can make or break a space. This kitchen, for example, has a number of details that both provide function and also enhance the beauty of the home.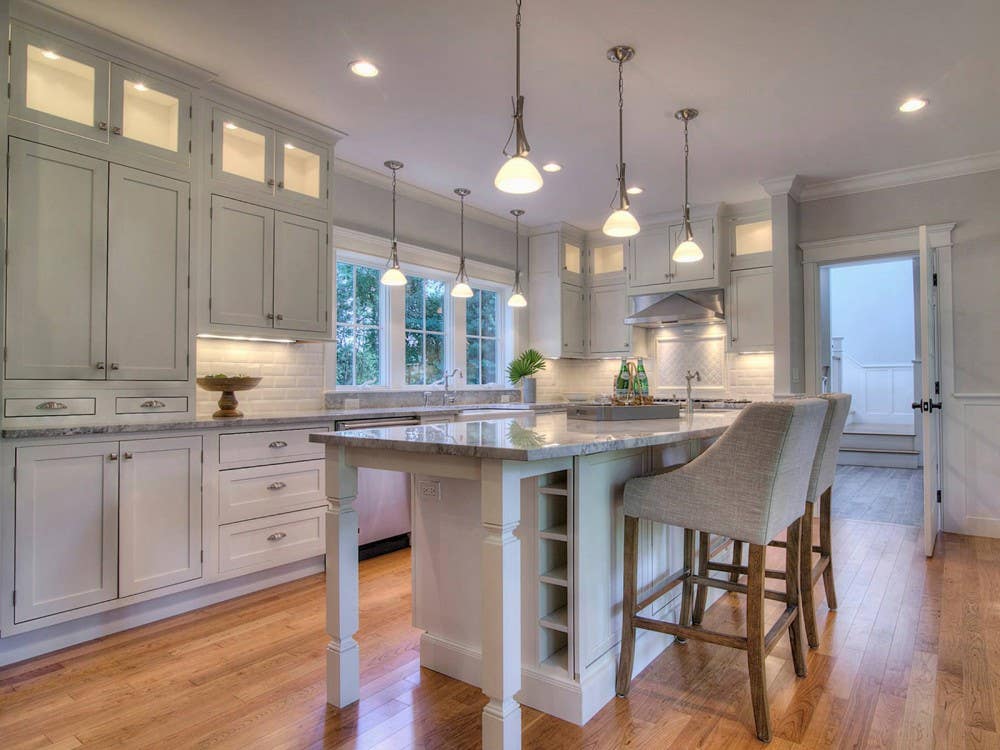 The Cabinet Detailing
In this kitchen, CliqStudios door style Austin is used in the painted finish white. Detailing on the cabinets, like the brushed stainless cup pulls and knobs, compliments the exposed barrels.
The Lighting
Decorative and functional lighting adds to the kitchen as well. The pendent lighting in this kitchen not only provides function lighting over the sink and island for cooking and cleaning, but adds style all on it's own. Long and slender pendant lighting such as these allow the space to still feel open as opposed to bulky; they're not so big or so low that they get in the way.
The Island Legs
legs extending off of the island provide more countertop space in a stylish way. The carved spindle island legs create a furniture-like look. This piece not only adds to the kitchen's functionality but it's beauty too.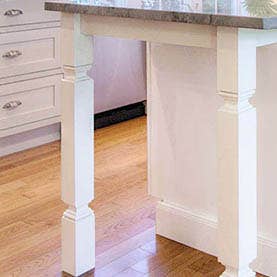 Glass Cabinets
One of the biggest difficulties with glass cabinet doors is the constant need to have them clean. Nobody wants guests to see inside a cluttered cabinet full of plastic cups or Tupperware! By adding glass cabinets to the top of other cabinets, this kitchen can have it all – real storage in large cabinets, but also decorative space up above.