A Fresh Look
The laundry room is often an overlooked space of the home, where the focus is more on functionality than style. The CliqStudios designer took on a laundry room in need of a fresh country chic look. She knew mixing practicality with personality was key.
Blending Style and Function
From the beginning the homeowners were ready to get to work. The plan was to blend style and function.
"They knew what they wanted," the designer recalled. The homeowners came to her with a detailed sketch, creating a vision of their needs for a space. The sketch included plenty of storage, hangers, and a folding station. "It was easy to replicate." She also noted, "They wanted hamper storage which is why there is an open area. There were some custom modifications to increase depths for a rod and hangers."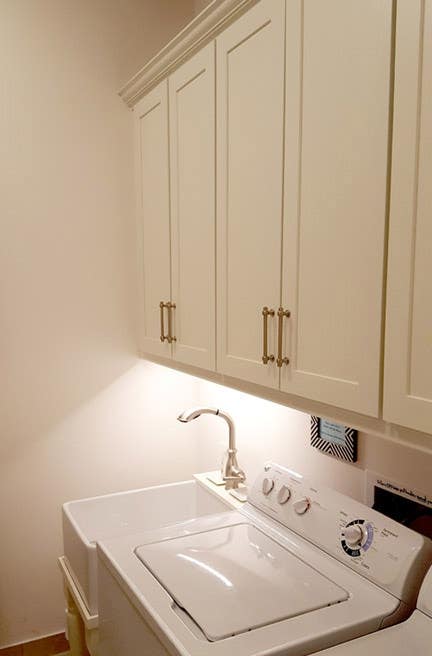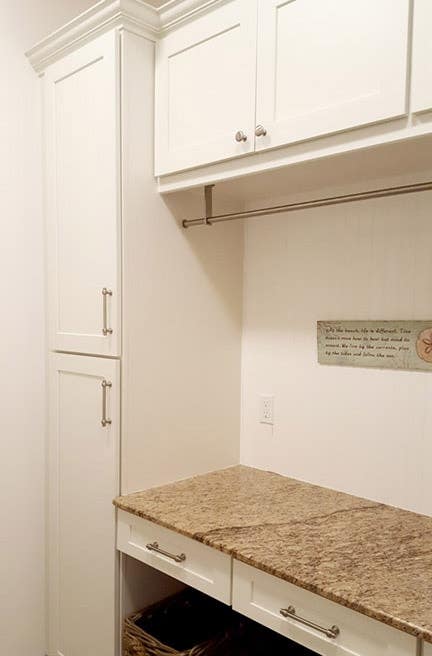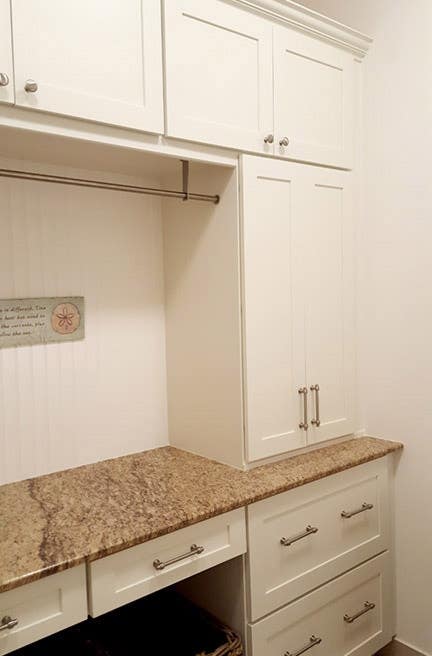 The next step was to bring the homeowners vision of a 'country' style to life. Extra touches went a long way with the design. "It doesn't look like a builder grade laundry room because of the crown molding details. They added the bead board paneling too." Other details include using furniture drawers which Stephanie noted is not commonly done. The laundry room was just as stylized as any other space in the home.
"It's not just a utility room! It's dressed up!"
From start to finish, this project moved smoothly. There was a quick transition between the dreaming phase and making the space a reality. "It only took 2 weeks until they were designed and sold. In the end, there was never a need to pick between the look and feel of the space. Homeowners can have it all."
Remodeling Your Kitchen and Laundry Room
Having it all can also mean transforming multiple spaces in your home. Remodeling your kitchen and laundry room at the same time can be to a homeowner's benefit: saving on cost, shipping time, and creating a seamless look between rooms with your designer. When asking yourself 'what is a quality kitchen cabinet' remember to follow your needs for function and style.