Arts, Crafts, and the California Bungalow
There's perhaps no house more closely associated with the Craftsman Style than the American bungalow.
Attractive to new middle-class families in the early part of the 20th century, the bungalow was an innovative, small, easily built, simple but artistic dwelling. Originating in Southern California, it was heralded by tastemakers and builders of the Arts and Crafts Movement as "a luxury of taste substituting for a luxury of cost."
For Arts and Crafts advocates, good taste meant an architectural style based on simplicity, harmony with nature, and quality craftsmanship. The bungalow was meant as a restful and unpretentious space. Key design features included the usage of natural materials like wood, brick, and stone; expansive porches and patios; prominent fireplaces; exposed structural woodwork in rafters, columns, and trim; and earthy red, green, and brown hues.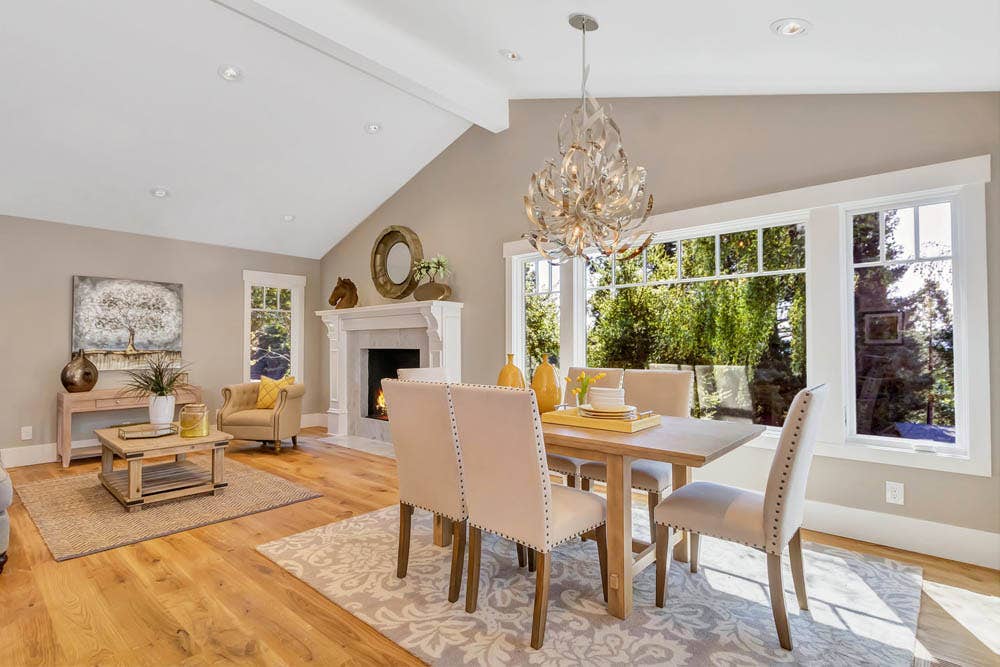 Reinvigorating a Century-old Style
In the city of Orinda, a stone's throw from Berkeley, there stands a contemporary homage to the Craftsman Style: the Cedarhouse.
Glen Gagon, owner of the California-based firm G Squared Construction, rebuilt the ground-hugging bungalow. This was one of seven projects he's completed with CliqStudios since 2016.
"We tore the whole house down to the studs. The project was actually a spec house," Glen said. "Even though there were no specific clients, we envisioned a family with kids."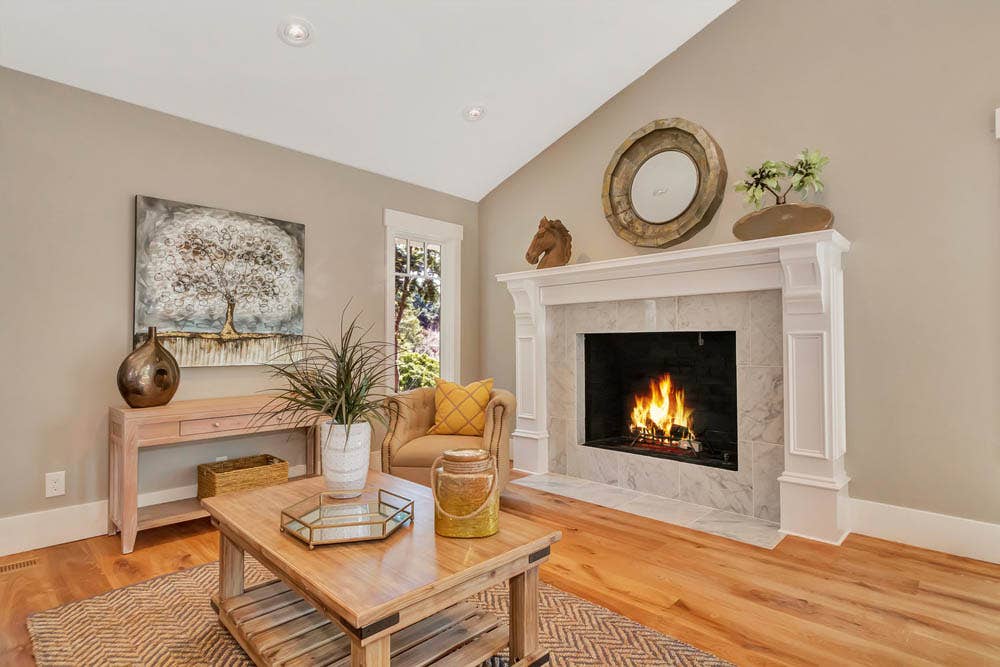 The finished space reimagines the classic architectural style in a contemporary context. Reds and greens are replaced by whites and grays; modern appliances and lighting fixtures were put in place.
However, design characteristics of the Arts and Crafts Movement remain. In additional to central features like the outdoor patio and focal fireplaces, look closely and you'll find decorative references to the Craftsman Style all over: the door casings, vertical window grilles, and the paneling of the island posts and mantle columns.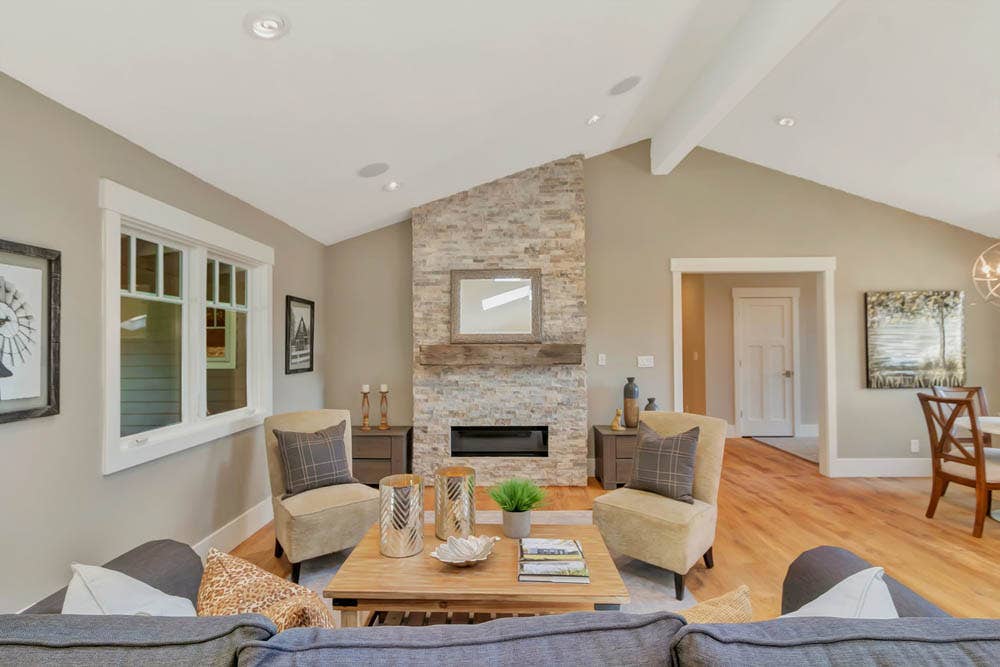 An Open Kitchen Great Room
Light floods the room through windows and skylights on both sides. Like a neighborhood, separate yet connected, the kitchen, living area, and dining spaces are built in close proximity, encouraging exchange and contact. As a demonstration in open lines of sight, the new great room is spacious without feeling sprawled out.
Laid out in the corner of the room, the L-shape kitchen is ideal for storage, preparation, and entertaining. Loaded with features, the cabinetry is equipped with pull-out spice storage, a corner lazy susan cabinet, and several sets of deep drawers. Wide aisles and generous countertop space enable multiple people to work at once. The magnificent island supports its own sink, built-in dishwasher, and seating for three.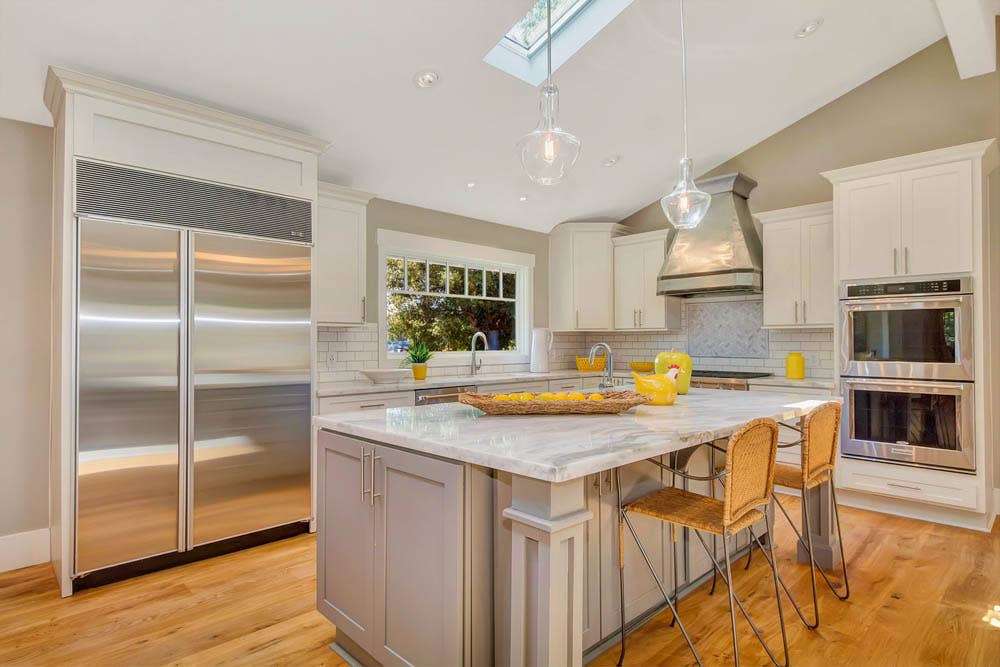 "I like the texture of the floors," says Glen, happy about how the space has been finished. "The cabinets turned out really nice, and the range adds a nice bit of character to the room."
Clean, simple, and focused on quality of function and quality of life, the Cedarhouse extends the legacy of the bungalow: "a house reduced to its simplest form where life can be carried on with the greatest amount of freedom."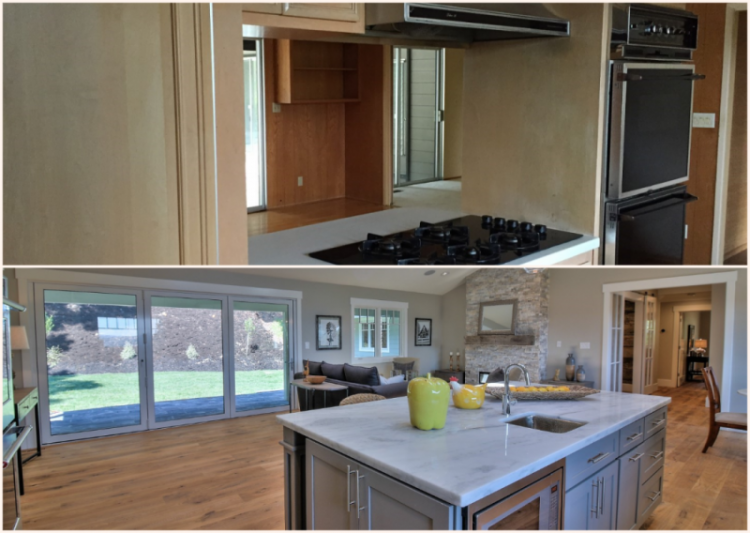 Project Details:
Oven: KitchenAid
Cooktop: Wolf
Dishwasher: KitchenAid
Refrigerator: Subzero
Flooring: 8″ engineered white oak
Lighting: Kichler, Lightingdirect
Countertops: Quartzite, locally sourced