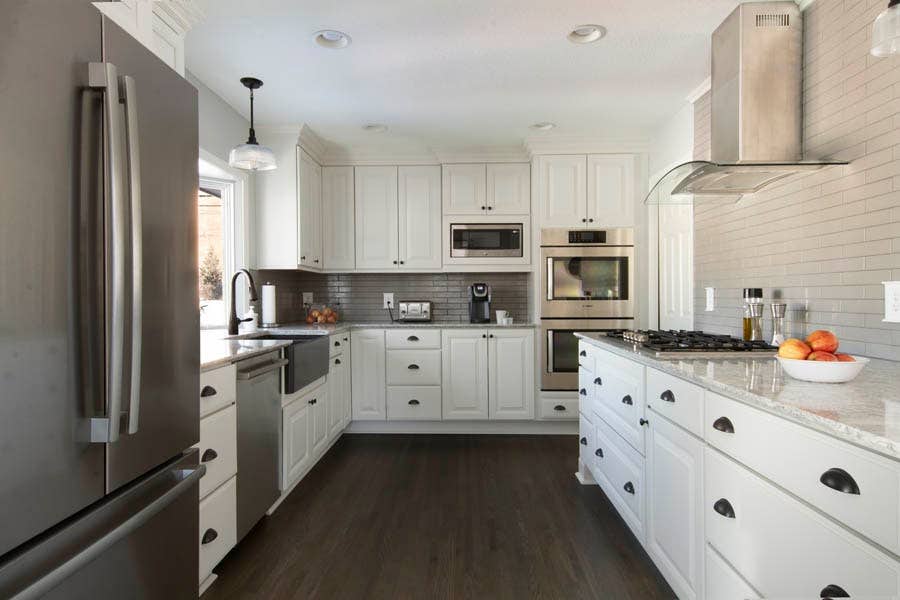 An Outdated Kitchen
Brad, a CliqStudios employee and his wife, Julie, dreamed of the ideal kitchen. "If you saw the before pictures you would know why," said Julie. The cabinets were original from 1964. Many of the appliances were 20 years old.
Finally, the inspiration to pull the remodeling trigger came from a friend."What really motivated me was my friend's new kitchen. I always wanted to do it but when I saw her kitchen it motivated me. Brad working for CliqStudios was another motivator." The result is a bright and beautiful farmhouse kitchen.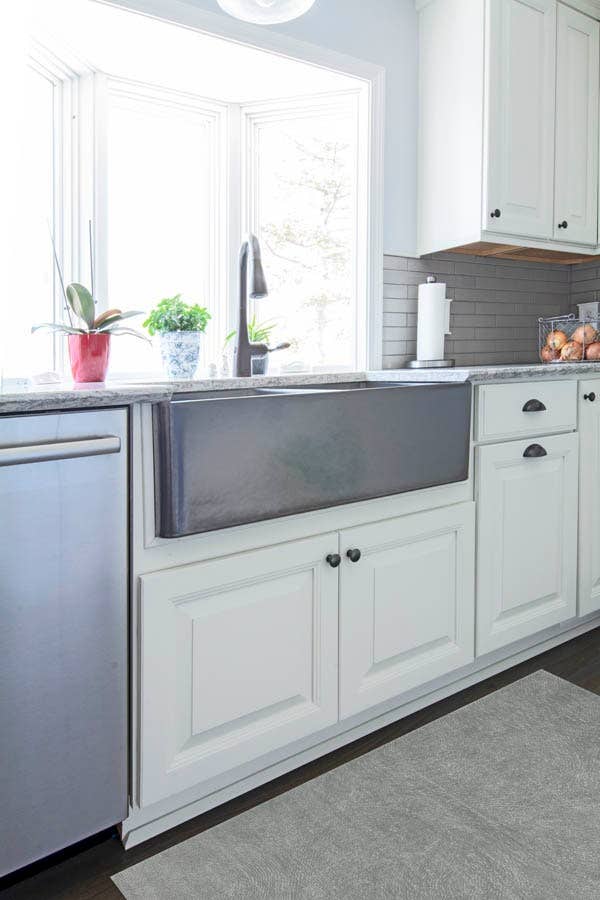 Designing the Perfect Kitchen
They got to work with their CliqStudios kitchen designer, Robyn Belongie, to create a refreshed space with farmhouse charm. They created this style with CliqStudios Decorative cabinets in White.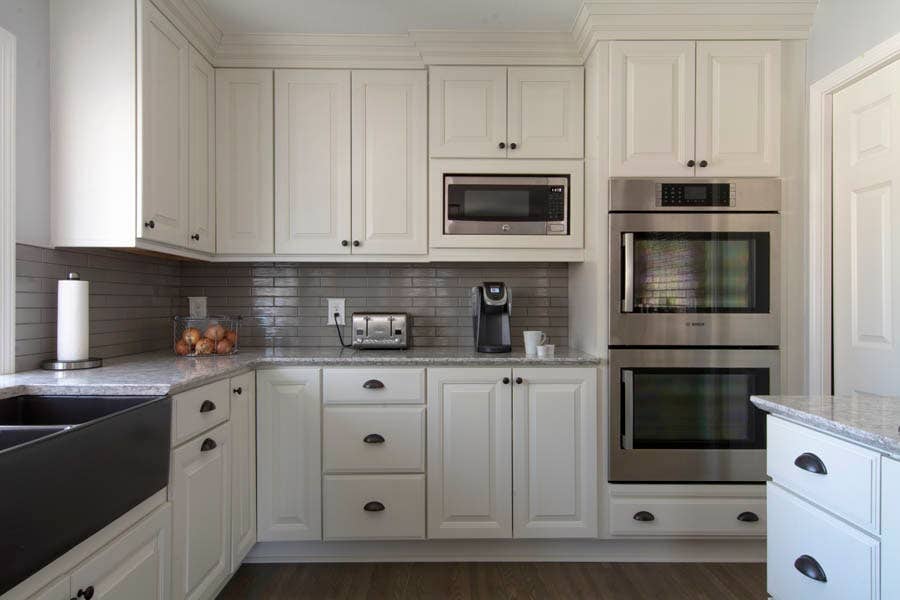 Adding Storage for Better Usability
After years of living with an outdated kitchen, Brad and Julie embraced many of the storage solutions CliqStudios has to offer. Choosing storage options for a kitchen is important as it impacts the flow and organization in a very noticeable way.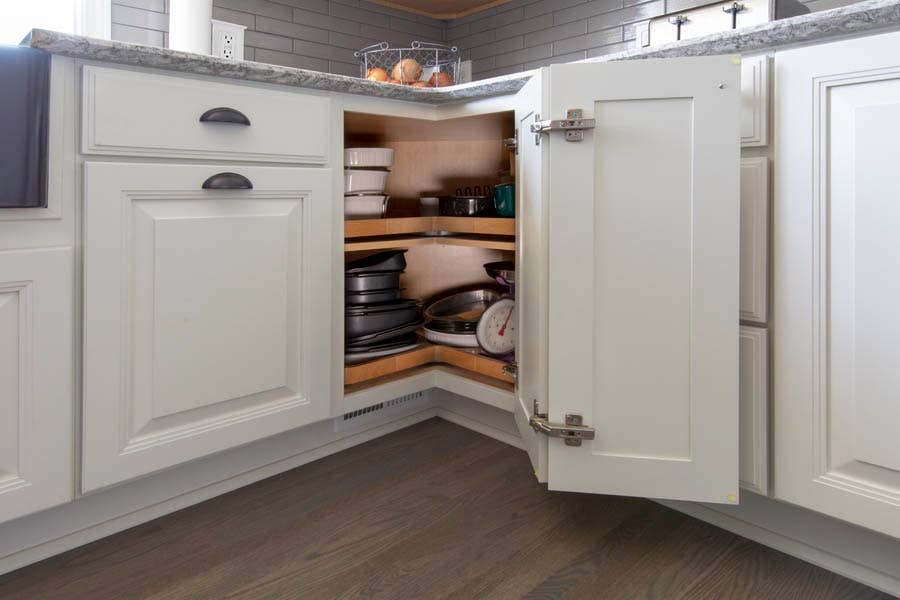 "One thing I wanted to do away with was opening lower cabinet doors and having to bend down and reach in to get huge baking sheets," said Julie. For example, the addition of Roll-out Trays helped eliminate this problem.
Now items are easily accessible by sliding out the entire tray. Additionally, Tray Dividers were added to separate and organize large items like trays and baking pans.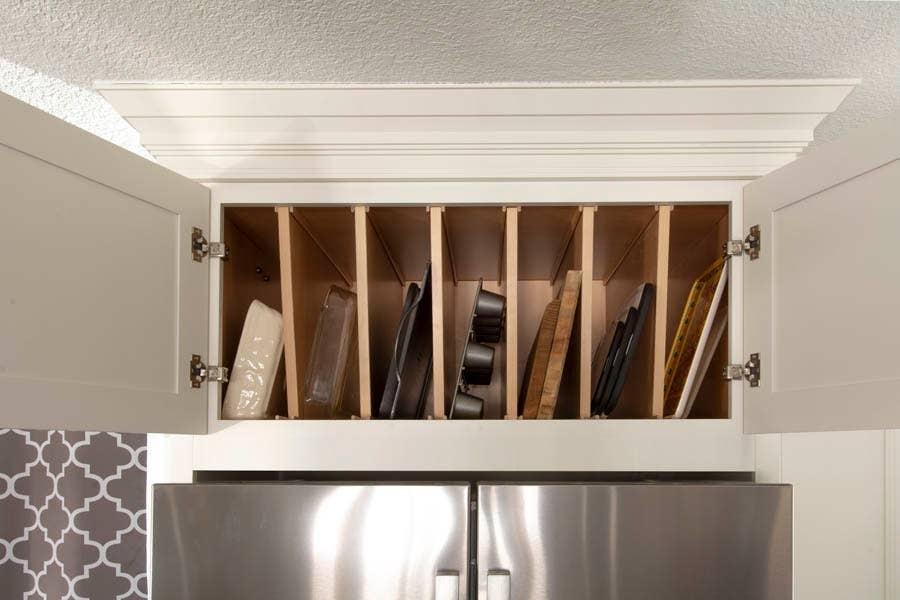 Other notable storage solutions include cabinets that keep items out of sight and organized. For example, the Pull-out Wastebasket to keep trash and recycling bins easily accessible and out of the way. A built-in Cutting Board Drawer conveniently keeps their knives tucked away.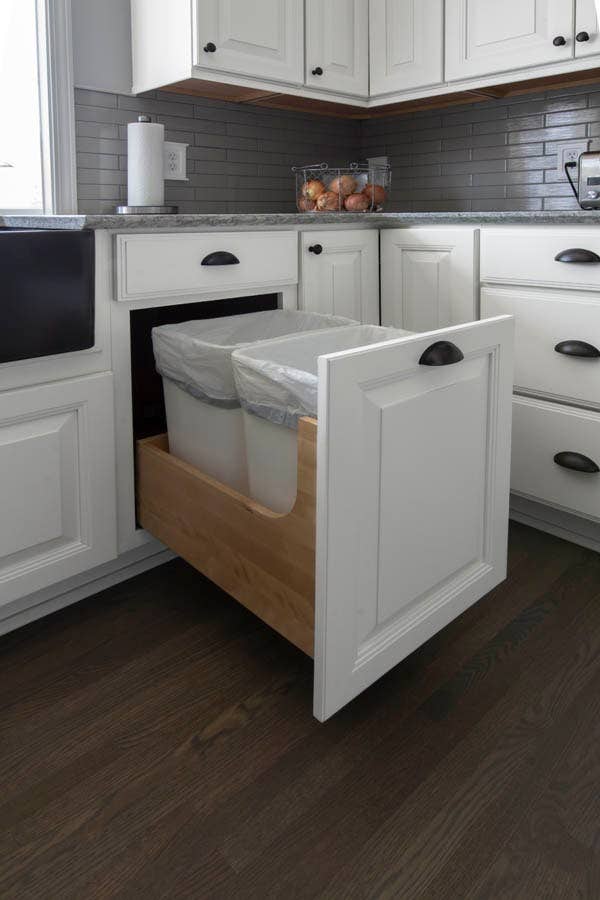 Pot and Pan drawers equally improve the space and functionality of the kitchen. "I love our big drawers. It was a nuisance bending and reaching. Eventually it gets painful. It's now easier picking out stacks of pots and pans," said Brad.
The Perfect Entertaining Space
On the day we spoke to Brad and Julie, they were preparing for a party. As usual, they are excited for every opportunity to show off and use their new kitchen. The space is more sociable, allowing for easy and fun cooking and entertaining. As a result, everything is exactly where it makes sense to be in the kitchen.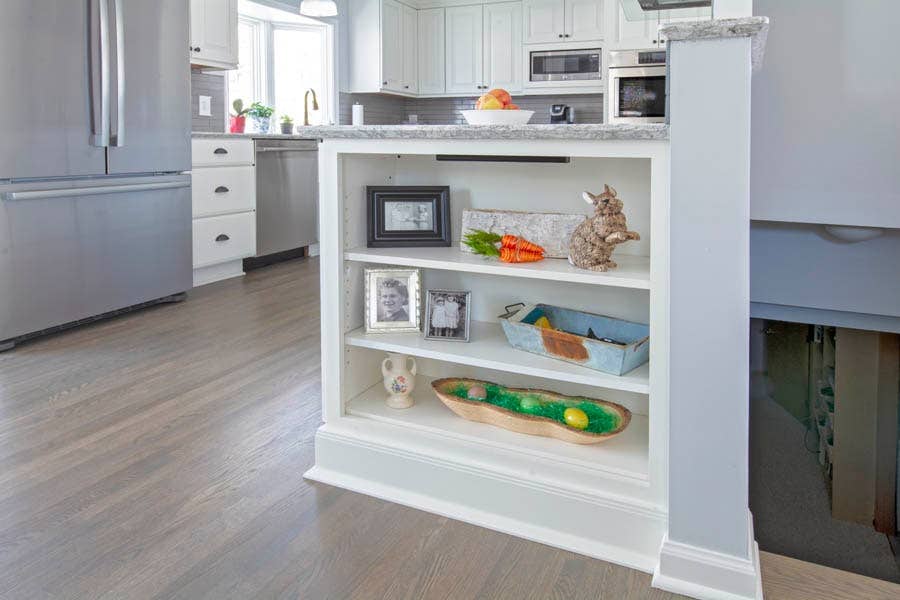 It's All in the Decorative Details
Also, the decorative details of the kitchen make it memorable. The gray subway tile backsplash lends a cool contrast and texture to the white cabinets. They brightened the space by combining white cabinets with can and pendant lights.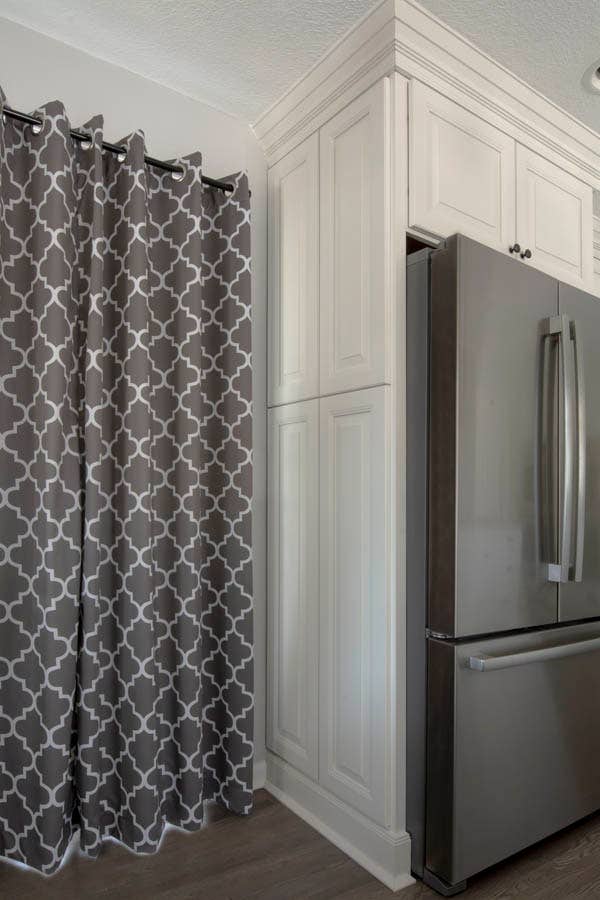 No Comparison
Finally, both Brad and Julie agree that the kitchen transformation was dramatic. "No comparison, 100% better, no 120% better," said Julie.