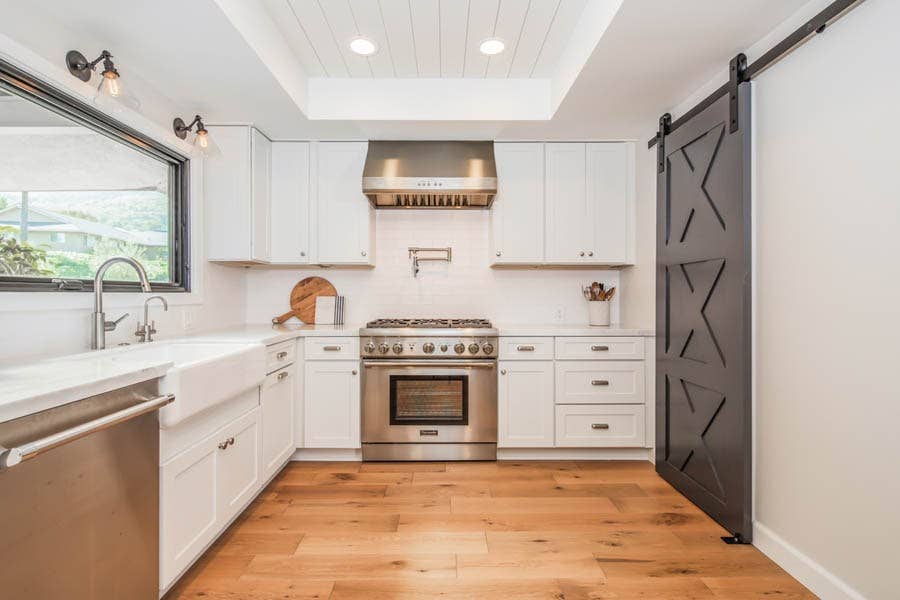 CliqStudios' Pro Program
When designer Rachel hears from Pro Partner Alison, she excitedly knows what to expect. Alison is a designer with Pro Pacific Builders in Southern California who first chose CliqStudios' cabinets for a kitchen remodel at the end of 2016. Since then, Rachel and Alison have continuously worked on projects together through our Pro Program and have more designs planned for this year.
Professional remodelers in our Pro Program receive our free design services, detailed installation packet and quality cabinets at factory-direct prices. Pros work with the same designer for every project. This allows them to develop a relationship that carries through each new project.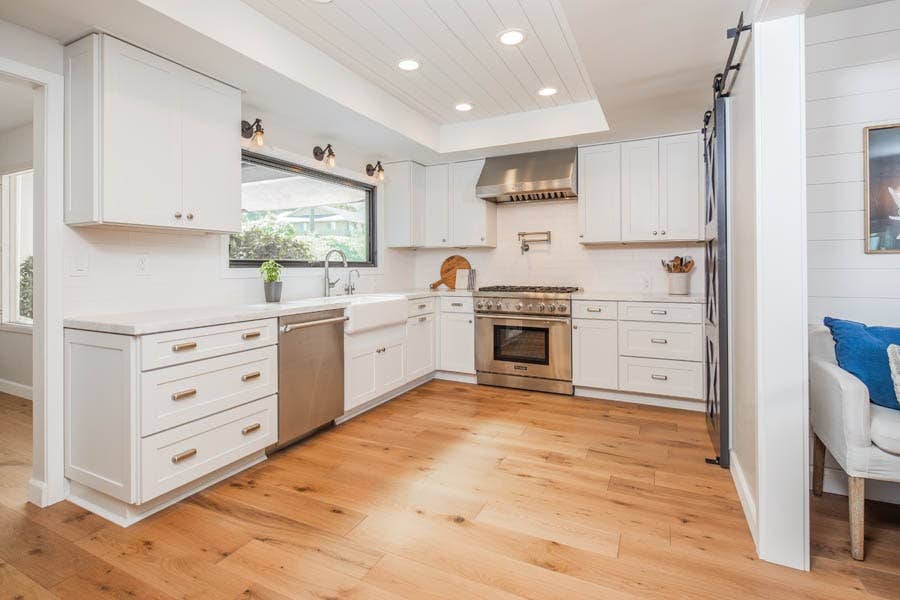 Design Ideas
Like many Pros that work with CliqStudios, Alison comes to Rachel with ideas she and her homeowner client have already mocked-up. For those projects, Rachel takes on the details and advises on fit and spacing. She knows that kitchen cabinets need to be useful and is mindful of how they interact with decorative pieces, like the farmhouse barn door Alison uses to conceal the pantry. Alison and Rachel carefully considered which cabinets would be best next to the sliding door. They decided that drawers would still work well in the space.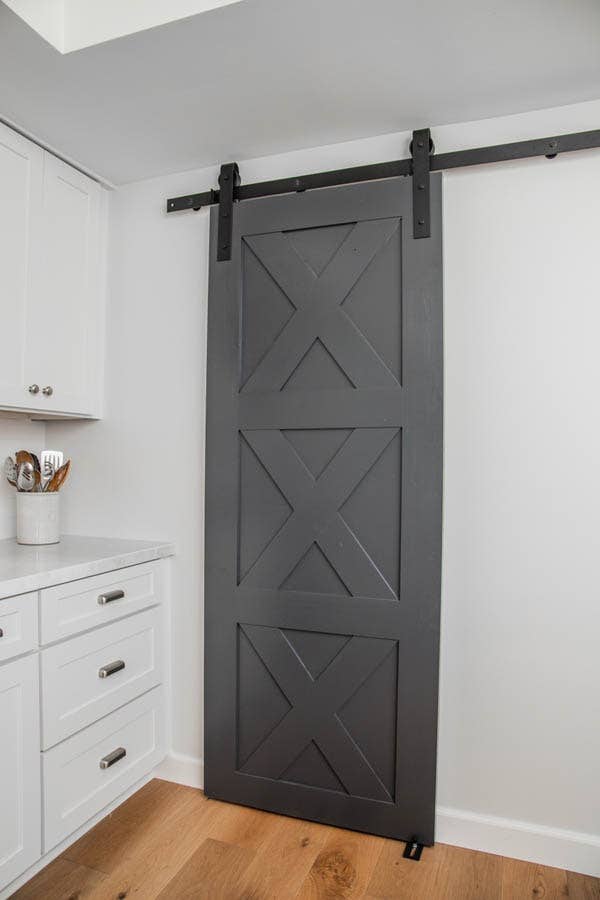 Cabinet Details
Deciding where to place the range was another element the two designers needed to collaborate on. They knew placing it near a corner could make the wall feel uneven. They agreed to place it ever so slightly off center so the cabinets would be symmetrical, creating the best look.
As their list of completed projects grows, these types of design challenges are easier to conquer. Alison communicates clearly with her clients and Rachel knows every detail of the cabinets and what to recommend.
"The Pros that have worked with us for a while learn the options we have," Rachel says. "They communicate what they need for each project."
Wet Bar
Alison wanted to transform a small cove in the dining room. She knew we had cabinets that would turn the space into a wet bar with a wine refrigerator for entertaining.
Rachel remembers loving the idea, "We are starting to see more of these types of additions. It's a great way for people with smaller kitchens to add more storage."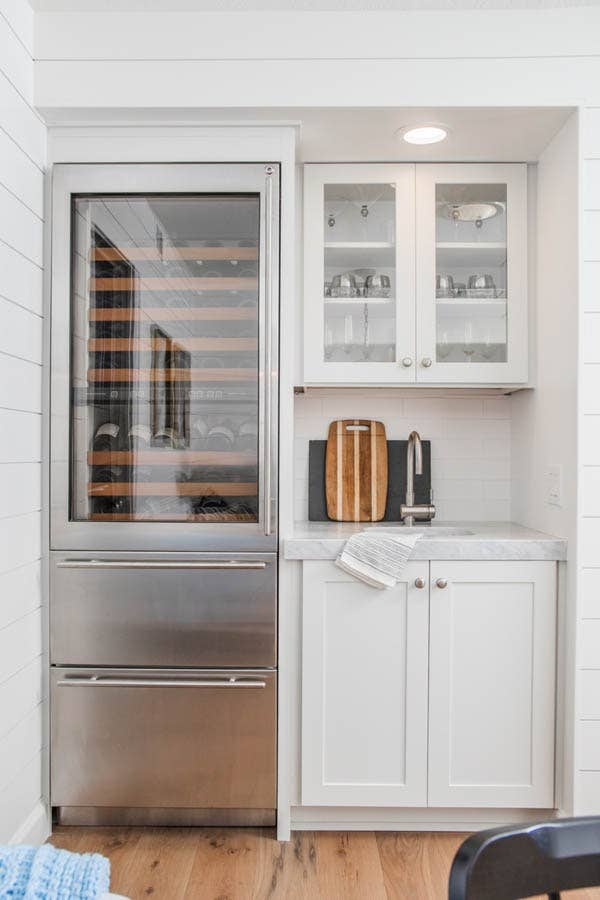 Rachel frequently hears Alison remark on the high quality of CliqStudios cabinets. "Alison and her company are really impressed with our cabinets," Rachel shares. "They even want to install fully assembled CliqStudios cabinets in their showroom for clients to see."
Rachel relishes any opportunity to work with Alison. They have become an efficient design team that creates kitchens that are beautiful and serve the homeowner well.