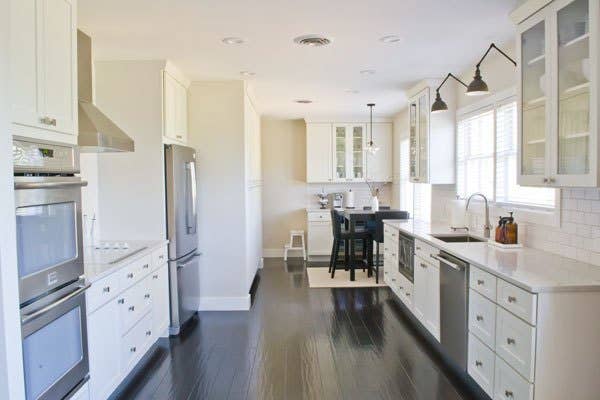 I always ask customers to let me know how their projects turn out. Recently, instead of a few project photos, I received a link to my customer Anni's blog, Whose Idea Was It To Buy This House? What a treat! Anni covers the entire process as she (dreamer, planner and procurement officer) and her husband Jason (construction specialist extraordinaire) master challenges and celebrate delights.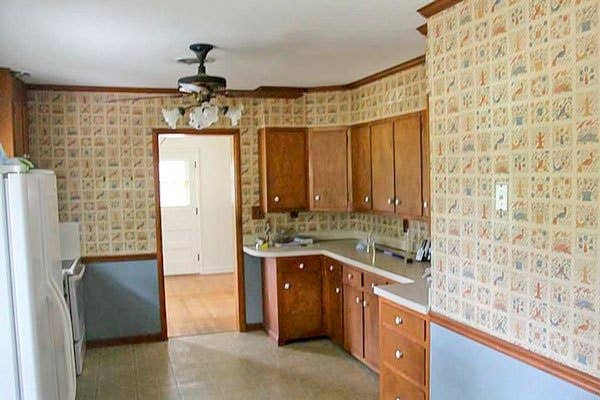 I'll share a few highlights below.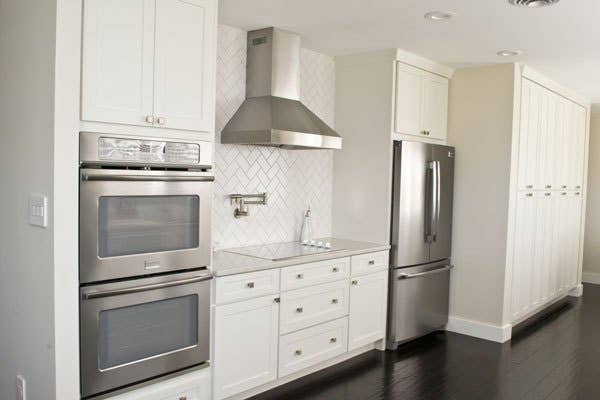 Cabinets would be the single biggest expense of the remodel. Jason considered building cabinets (too time consuming) and repainting was not an option in this total tear out. Anni discusses Ikea, Cabinets to Go, Kitchen Cabinet Kings, Kitchen Resource Direct, CliqStudios, and Big Box Stores, explaining why she settled on CliqStudios. (We didn't pay her to write the blog, really!)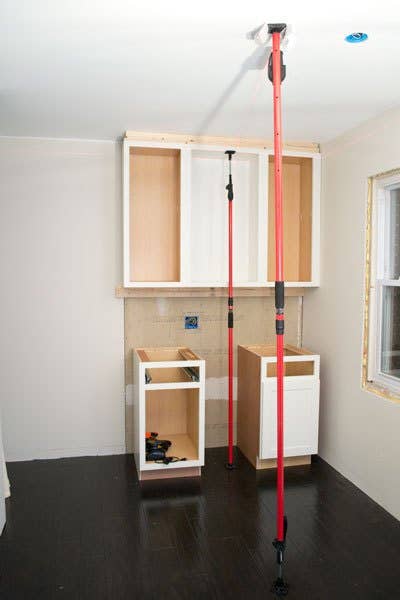 Skipping over demolition, reconstruction of walls, plumbing and electrical, I'll take you right to the fun part – putting the space back together. Like any fine carpenter, Jason was meticulous about leveling cabinets, despite the challenges of working in an older house.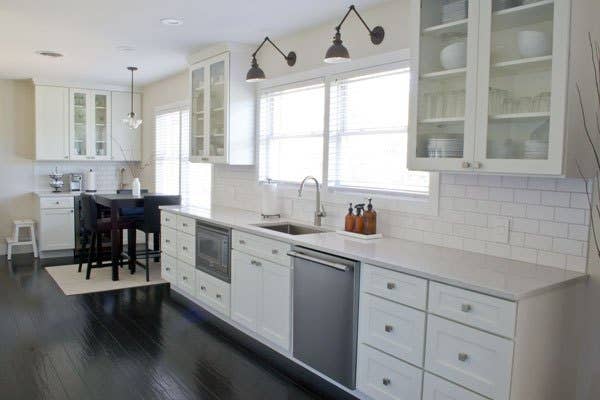 When Anni suggested open shelves, Jason said, "over my dead body." Her comment – "I dropped it, not wanting to be left to take care of the three of them myself." The solution? Glass door cabinets flank the wide bank of windows to provide a light, airy feeling while keeping the dust out. Other modifications to the semi-custom cabinets include reducing the depth of the pantry cabinets to fit the space, and modifying a base cabinet to receive a microwave.
As a DIY project, start to finish, the kitchen renovation took longer than expected – nearly a year. But in Anni's final post, she describes herself as "teary-eyed, skipping around the house, let's pop the champagne excited."