Meet Your Designer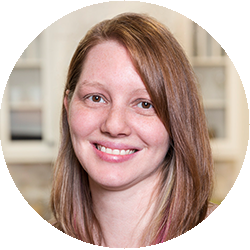 Erin York
Good design is a balance of form and function. Kitchens especially must be beautiful and work well.
Hi!
I'm Erin, your CliqStudios designer. I'm excited to work together on your project! My goal is to make the design process simple and enjoyable for you.
To tell you a little about me, I've been a designer for 10 years and I love what I do. Designing brings out my creativity and ability to see a space in a different view. There's nothing better than getting to know what someone really wants in their kitchen and then working together to make sure the design fits their lifestyle.
I'll contact you soon to go over the details of your project and then we can get started on your design.