Remodeling as Your Own Contractor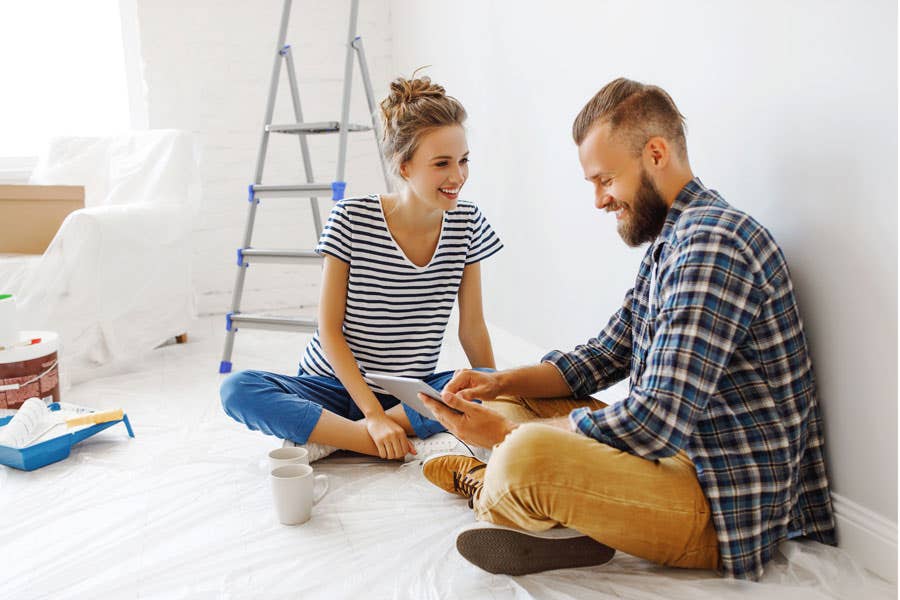 Remodeling as your own general contractor
How do you go from the kitchen in your head to the kitchen in your home?
There are three main options for installing your kitchen. The method you choose will will have a big impact on the budget and process of your remodel.
Do It Yourself (Self-installation)
Do It For Me (Hire a general contractor)
Do It With Me (Be your own general contractor)
This article focuses on the Do It With Me Remodel, the middle-ground between DIY and hiring a pro. In this approach, homeowners act as their own general contractor (GC) by managing subcontractors and materials themselves.
DIWM remodelers enjoy total control and involvement over their kitchen remodel. Furthermore, by performing the work they would otherwise hire out to a GC, they can save anywhere from 10 to 30 percent off their total project cost.
Of course, managing your renovation project by yourself is not a simple task. It takes significant, time, energy, and skills to execute a kitchen renovation, which is why there are renovation professionals to begin with.
General contractors have two assets that few others do:
Construction knowledge. Contractors have the construction experience needed to schedule work, apply for building codes, and stay on top of ordering materials. Most importantly, they know how to solve unforeseen problems when something unexpectedly goes sour.
A network of trusted subcontractors. Before you can put your kitchen puzzle together, you'll need to collect all the pieces. If it's a large project, that might mean sourcing a half-dozen people: cabinet, drywall, and heating installers, a plumber, an electrician, a framing carpenter, a tile setter, and so on. A GC will have dependable, repeat-business connections with reputable installers.
Before you decide to be your own contractor, remember that the kitchen is the most complicated room in the house to remodel. If the thought of handling multiple subcontractors and planning their timelines over the course of months sounds unbearably stressful, then you probably should find a general contractor. But if the idea of leading and coordinating your renovation project (while saving money) sounds exciting to you, then read on.
What skills do you need to manage a kitchen renovation by yourself?
Vision – You have an overarching and specific vision for your future kitchen, and the ability to articulate that vision to others.
Organization – You're skilled at planning ahead. You can organize information (receipts, contracts, schedules), people (suppliers, subcontractors), and objects (products, materials). Logistical missteps equals costly delays.
Communication – They say a project manager spends 90% of their time communicating the job to be done. You are great at communicating the Who, What, When, Where, Why, and How of each step of the process. Not only are you good at in-person communication at the job site, you're also effective at calling and emailing them to coordinate lead times and schedules.
Patience – "An episode of HGTV – that's 30 minutes," says veteran contractor and kitchen designer Carl. "But a kitchen remodel takes months. During that time, the only thing you can be certain of is that something will surprise you." When construction plans go awry, or a subcontractor falls ill, you have the composure and patience to press on.
Purchasing – As your own GC, you will have to supply the building materials and products to be installed. While subcontractors will arrange to purchase the basics (2 x 4's, electrical wire), you will have to select the flooring, the sink, paint, etc. This can be time consuming, and requires pre-planning on your part.
Think you have the skills? If you're serious about being your own general contractor, then be prepared to plan, research, and learn a lot! In order to navigate through the major steps of a kitchen remodeling project, read our in-depth article on the kitchen remodeling process to start planning for your new kitchen!
The essentials to beginning a kitchen remodel

Read More

Get an estimate of what your new kitchen cabinets will cost.

Read More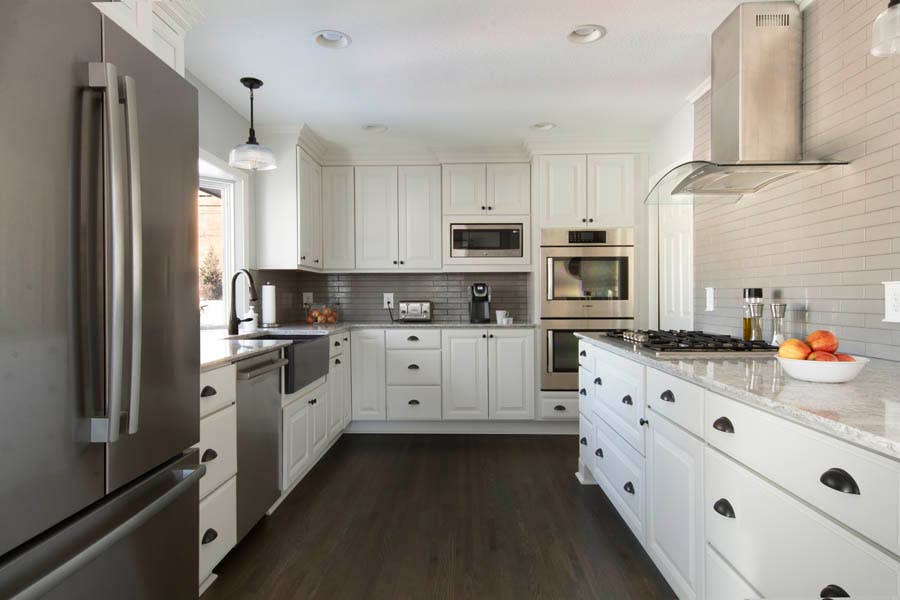 Ready to start your free design?
Take the first step toward your dream kitchen today! We'll connect you with your personal designer to make your project a reality.
Let's Get Started