Cabinet Hardware: Placement and Positioning
Knobs, pulls, and other handles are like jewelry for cabinets. The right kitchen cabinet hardware can complement and accentuate the lines, colors, and textures of your space. The placement and positioning of cabinet hardware also makes a kitchen more functional. Is there a correct placement for cabinet handles?
While hardware placement does affect the functionality of the space, it is a matter of personal taste. Looking at different arrangements of cabinet hardware will help you decide which styles and placements are right for you.
Tips for Placing Cabinet Hardware
Level and adjust your doors and drawers before drilling holes for hardware.
A template or jig makes it easy to mark the same measurement holes on each cabinet. Alternatively, you can build yourself a template using scrap wood.
Gripping and opening the cabinet should feel good in your hand. It's not worth installing a handlebar that's awkward or causes strain.
Re-use old screw holes if you're replacing handles.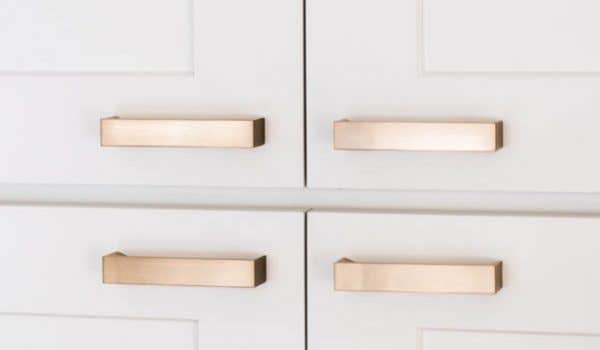 ---
Cabinet Knobs
A cabinet knob is your most basic handle, suitable for doors and drawers alike. Knobs use a single screw and are traditionally round or circular. However, you can find them in shapes ranging from square to T-shape. When it comes to materials and finishes, there are choices ranging from wood to ceramic to crystal.
Cabinet knobs are placed opposite of door hinges. On wall cabinets, knobs are usually placed 2-1/2" to 3" from the bottom corner of the door. On base cabinets, they are placed 2-1/2" to 3" from the upper corner of the door.
On drawers and pull-out cabinets, knobs are typically centered on the drawer front. If you prefer, you can set your knobs on the upper part of the drawer front, as shown above. A knob in this position can provide additional leverage when opening a sink tilt-out tray. When installing knobs for pull-out cabinets such as a waste
If your drawer is 24" or wider, you may choose to place a second knob. Divide the drawer into thirds and place the two knobs at the one-third point and two-thirds point.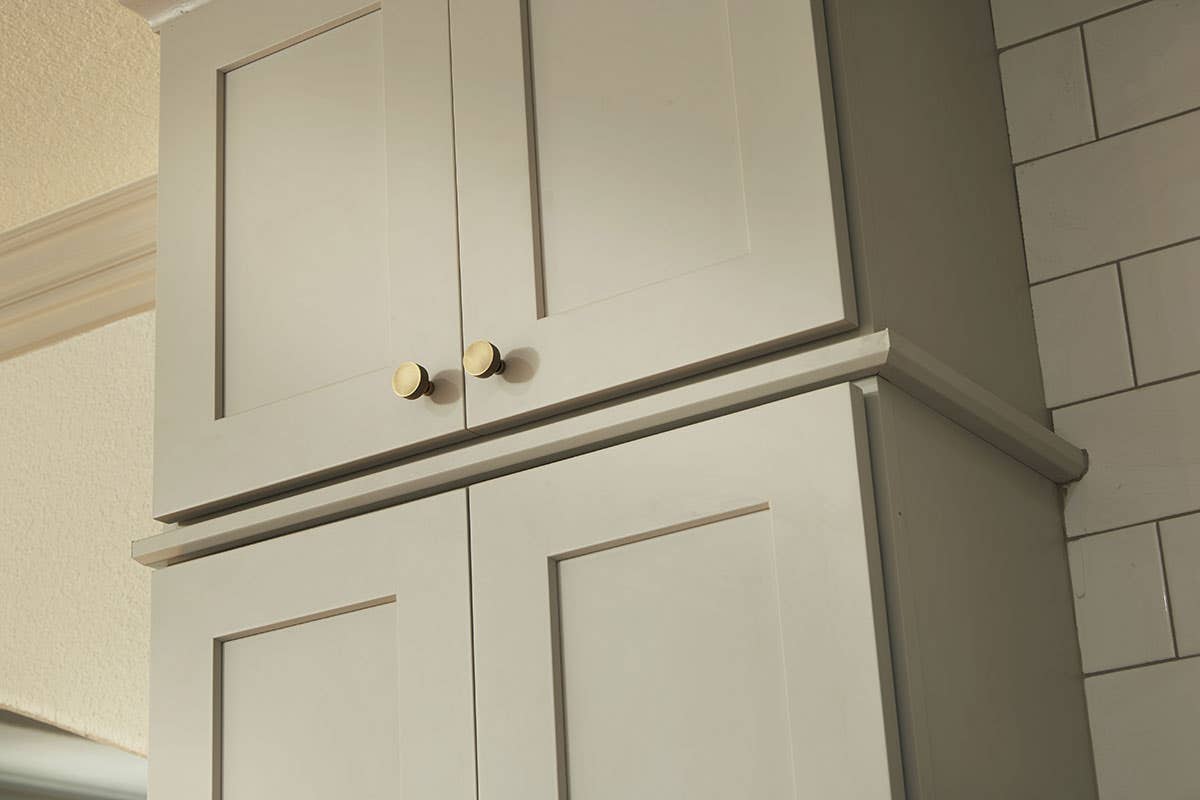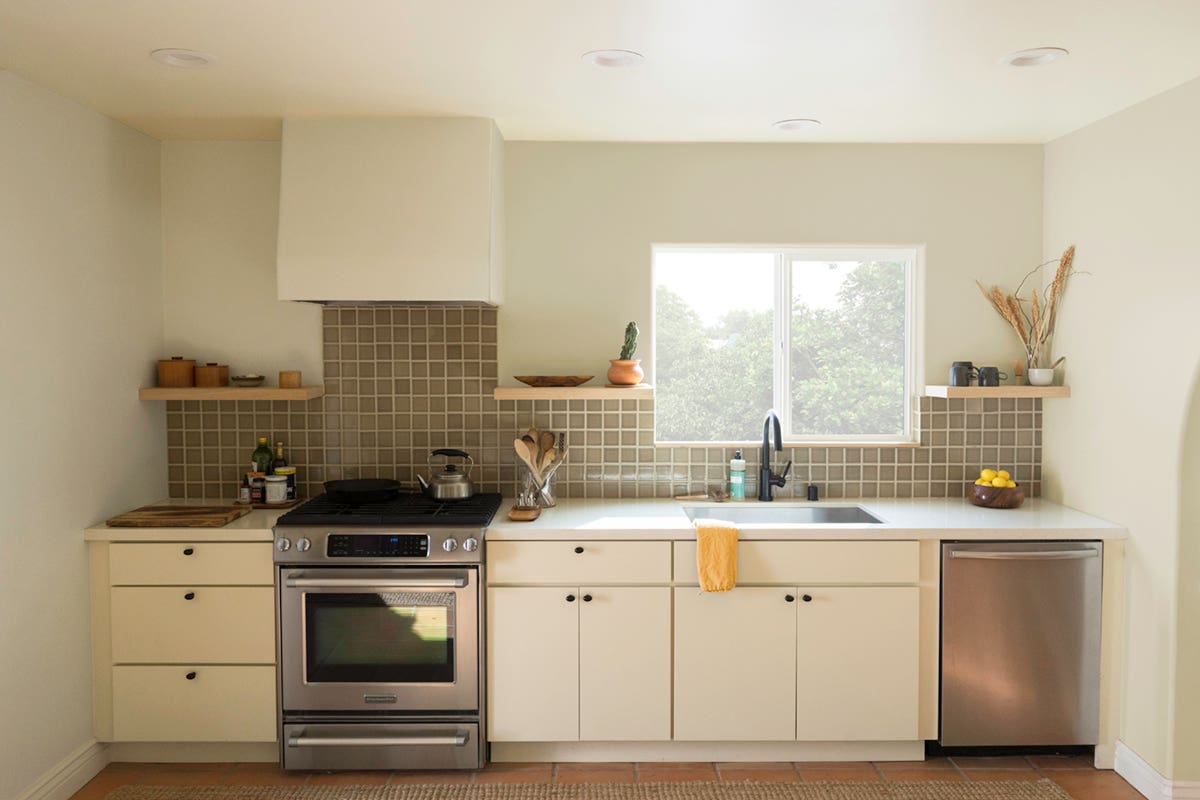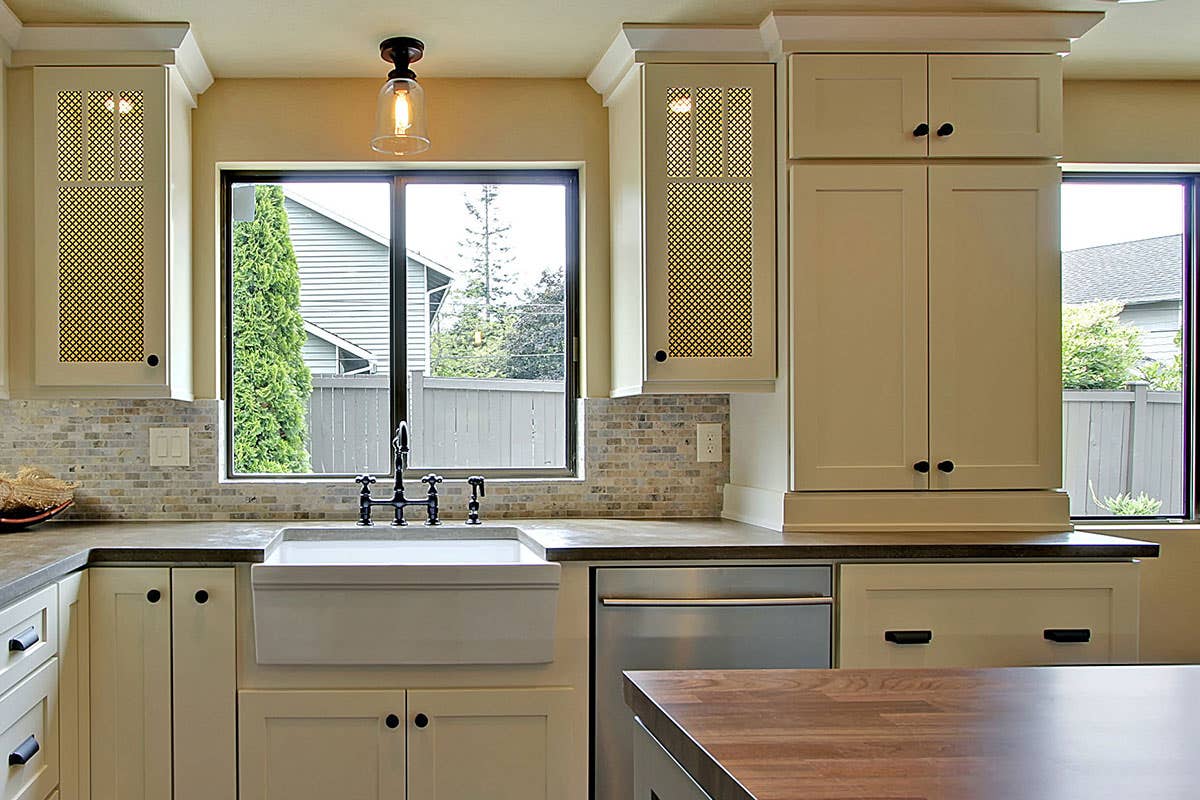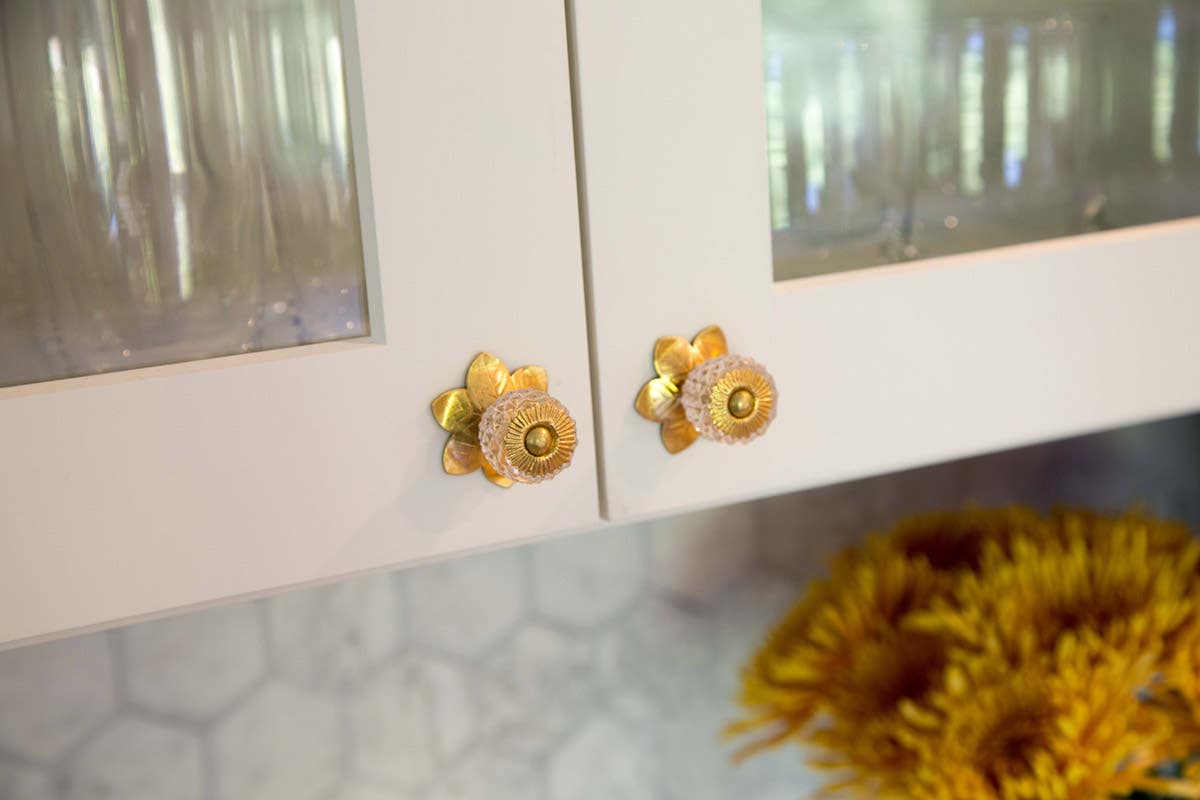 ---
Bar and Wire Pulls
Bar pulls (also known as European pulls) and wire pulls have similar functionality in varying forms. They are easy to grasp and work well in modern and contemporary kitchens. Wire pulls are screwed into the cabinet at its two ends. Bar pulls are screwed in by two feet-like projections.
On doors, these pulls are typically installed with an upright, vertical orientation. Place the bottom hardware hole 2 1/2" to 3" from the bottom of the door front. Then center it horizontally on the door frame. Using the horizontal rail of the door frame, place your screw hole or orient the bottom end of the handle.
On cabinet drawers, these pulls lay in a flat, horizontal orientation. Off-center the handlebars for more of a contemporary feel for 3-drawer base cabinets. This makes for a graceful and proportioned look. For pull-out storage such as this wastebasket cabinet, handles are often placed horizontally. They commonly centered on the top rail of the door frame. If the pull-out is especially narrow, e.g. a 3″ pull-out spice rack, you can also choose to orient handlebars vertically.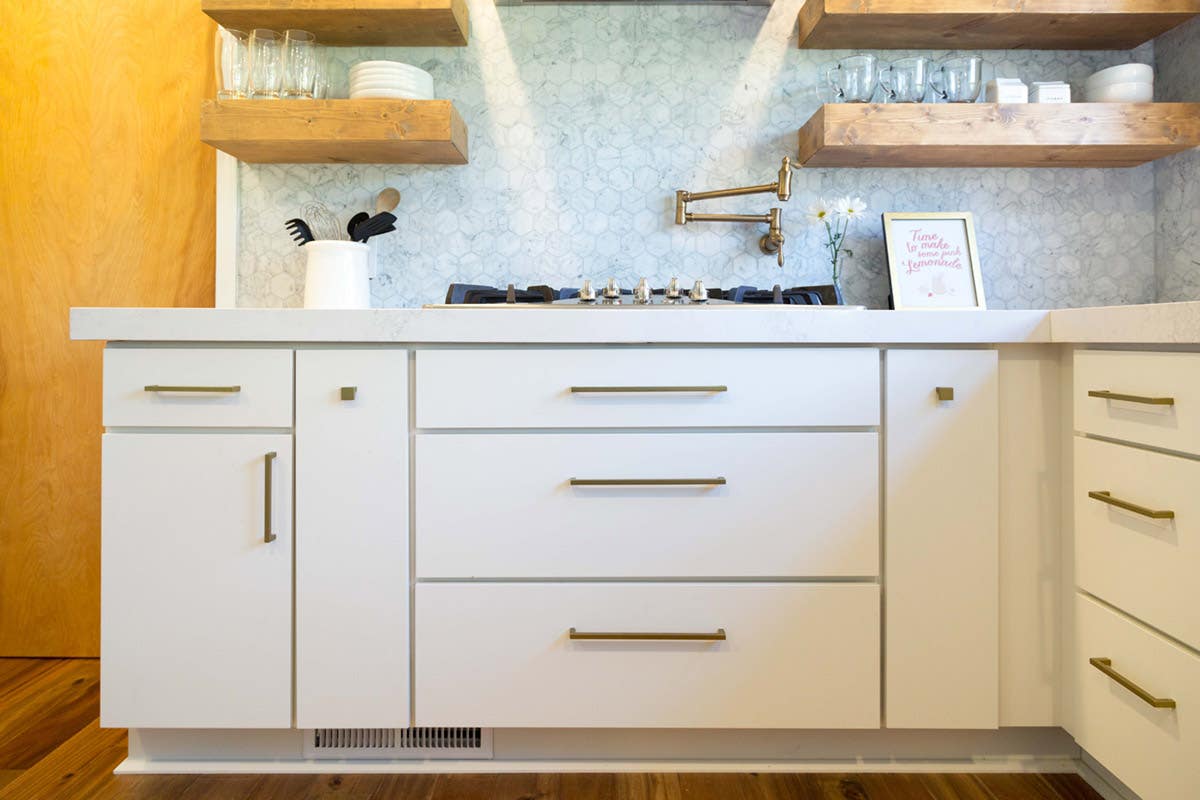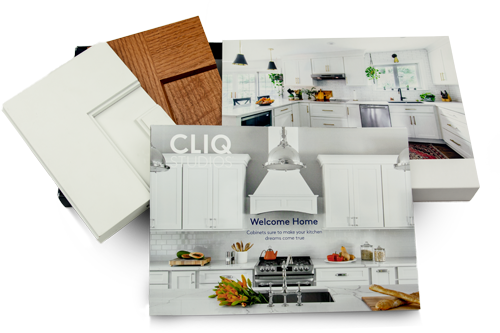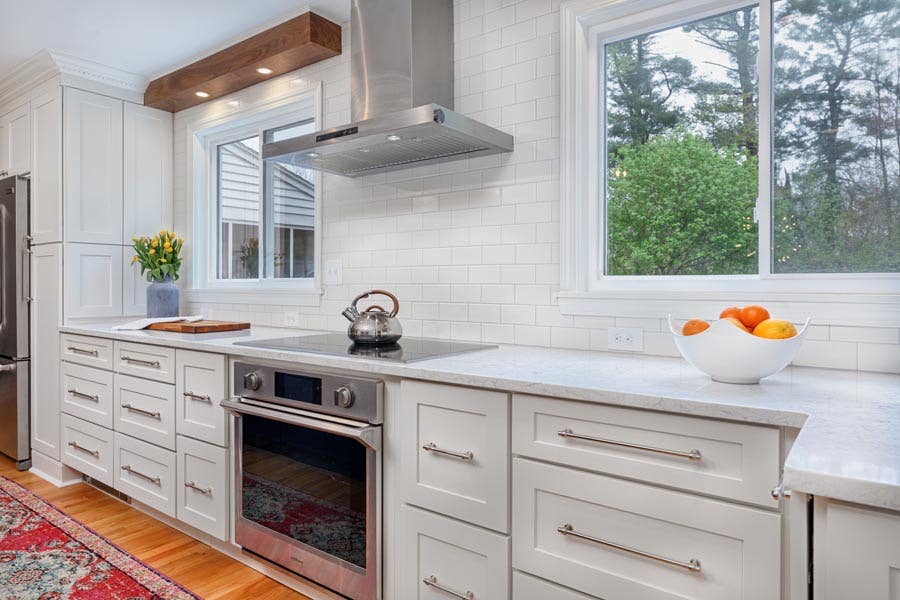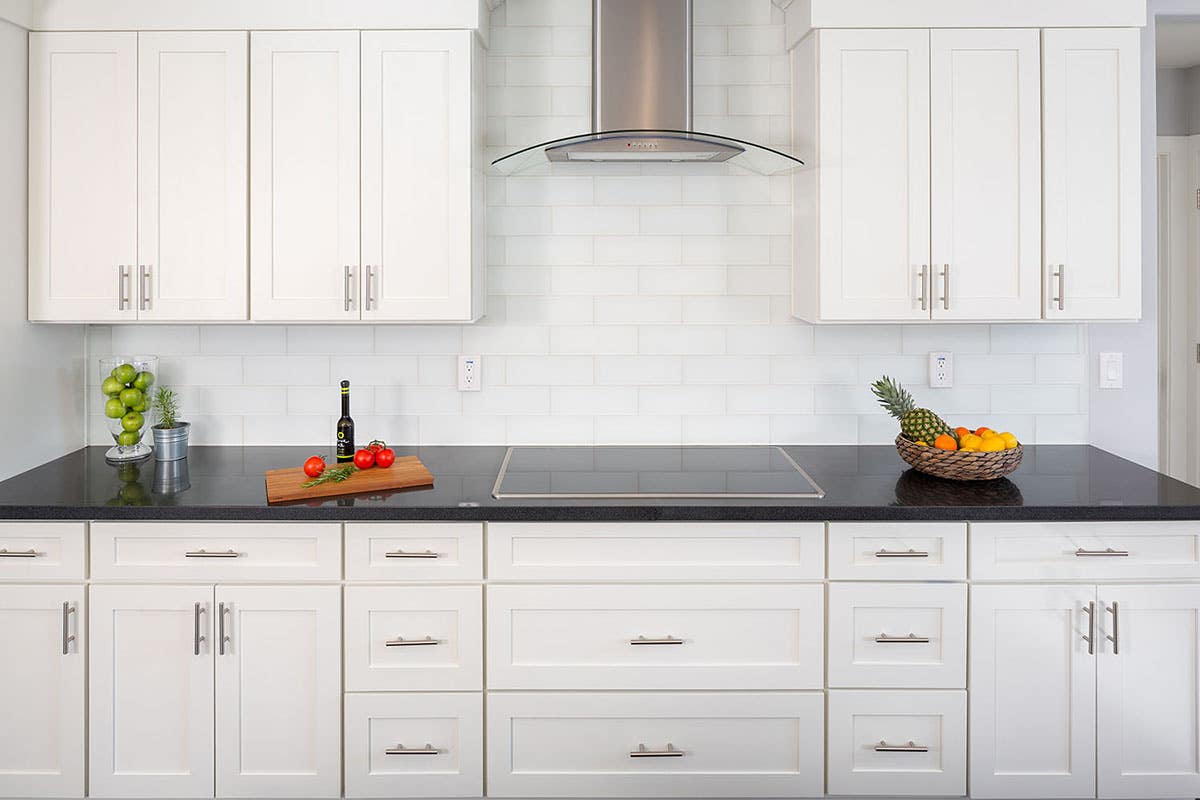 ---
Cup Pulls
Cup pulls (also known as bin pulls) are an upside-down cup shaped pull popularized by Victorian-era kitchens. Instead of gripping a protruding knob, you slip your fingers underneath the 'cup'.
Cup pulls have a wide appeal across a range of kitchen cabinet styles. They have a clean and timeless look that works with farmhouse, vintage, traditional, and transitional styles.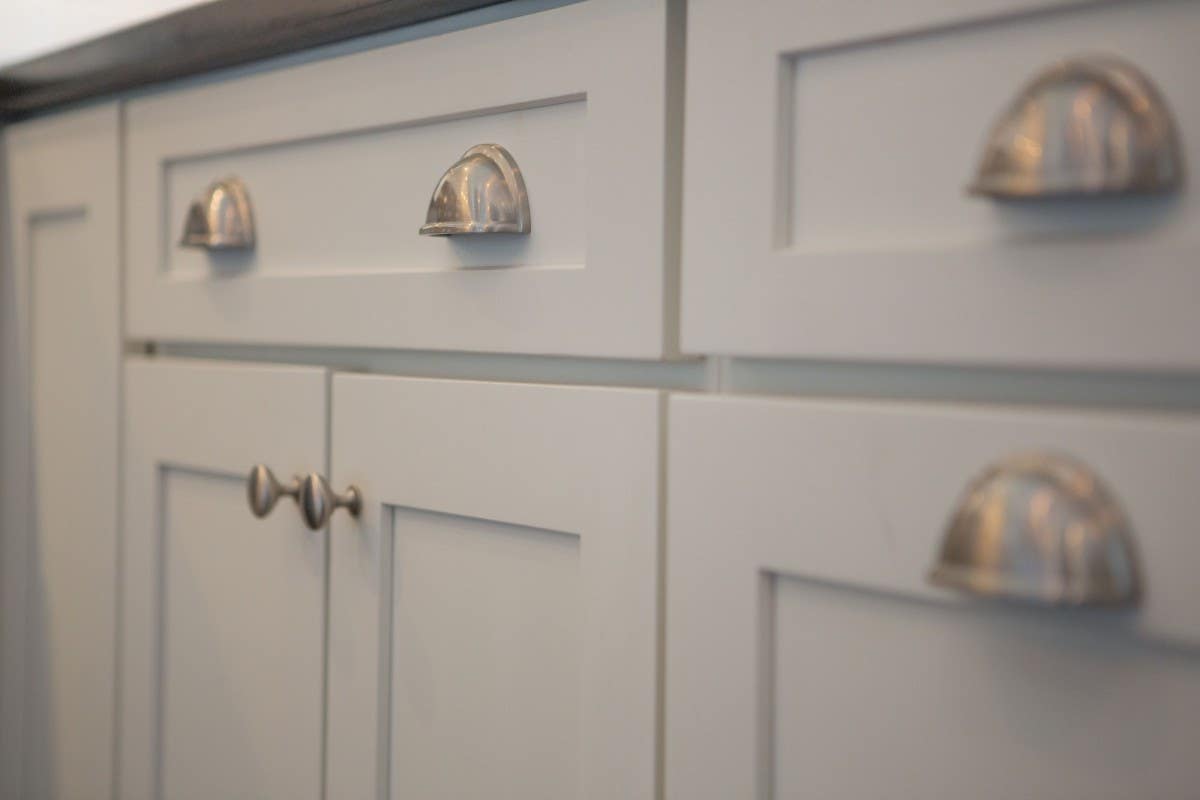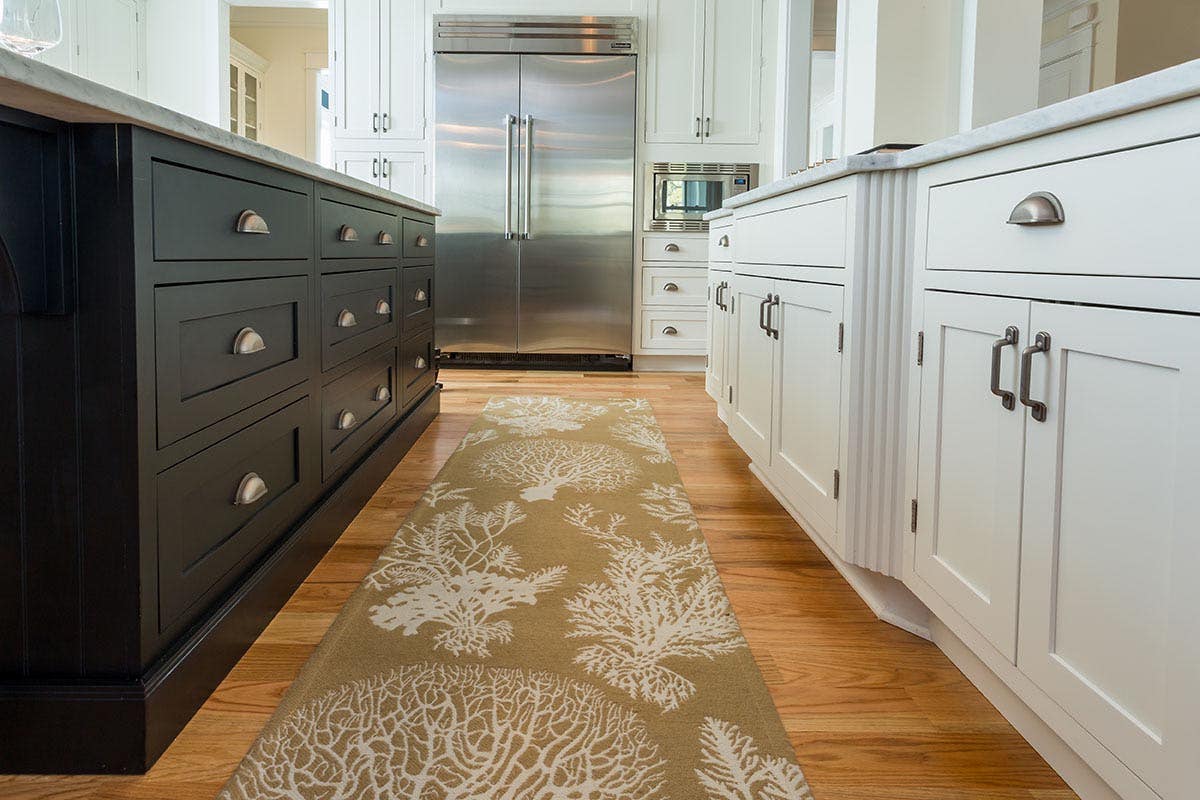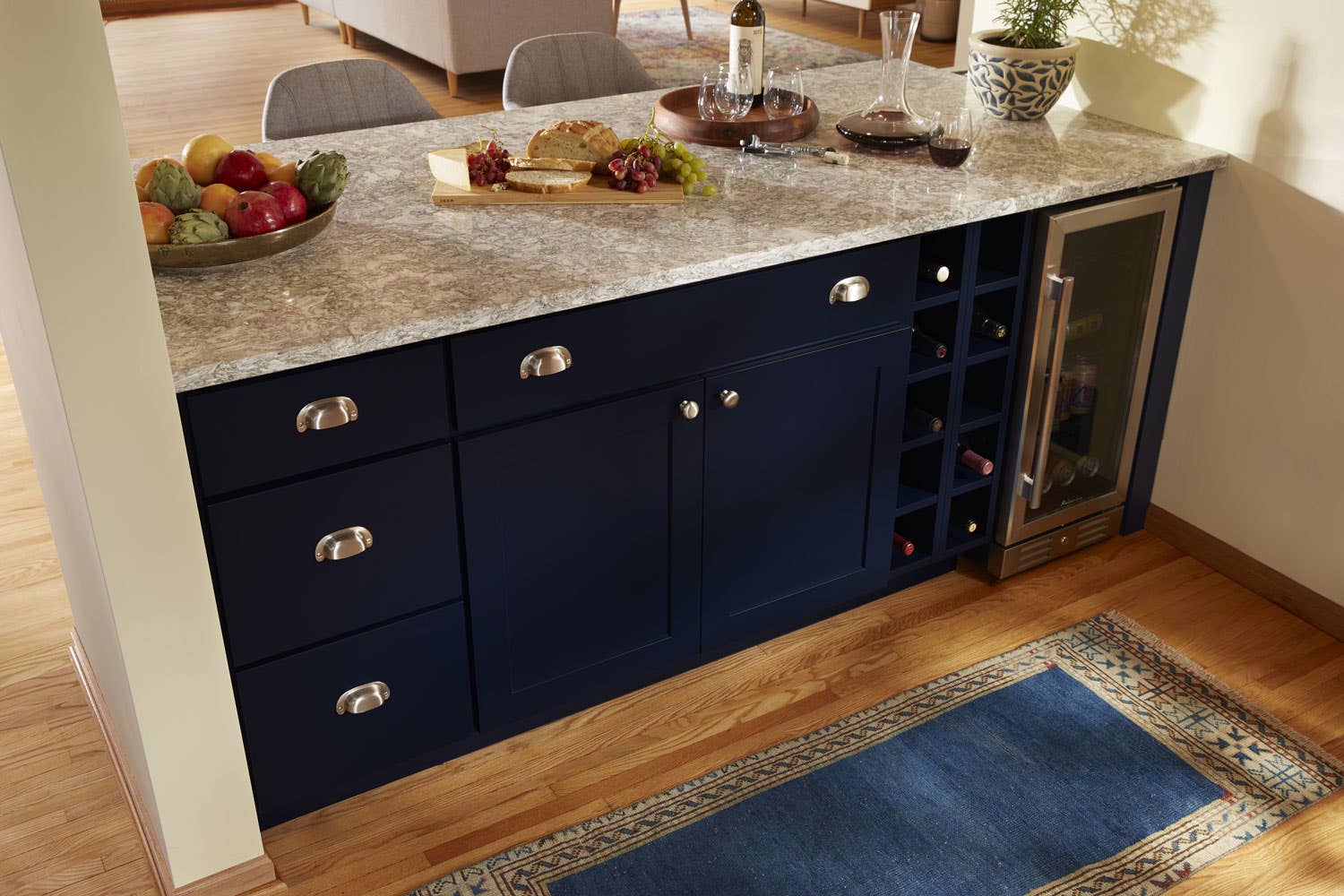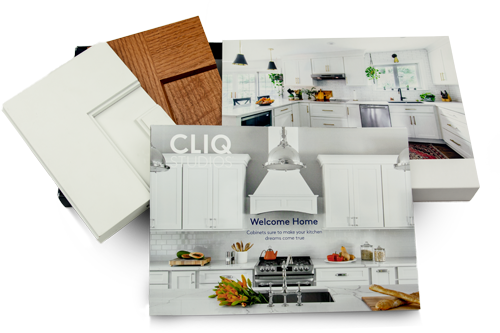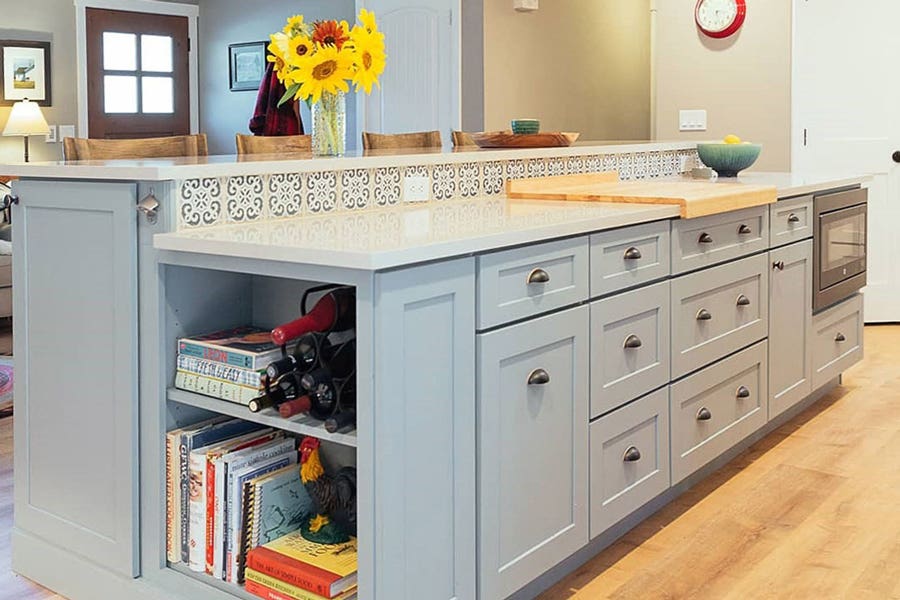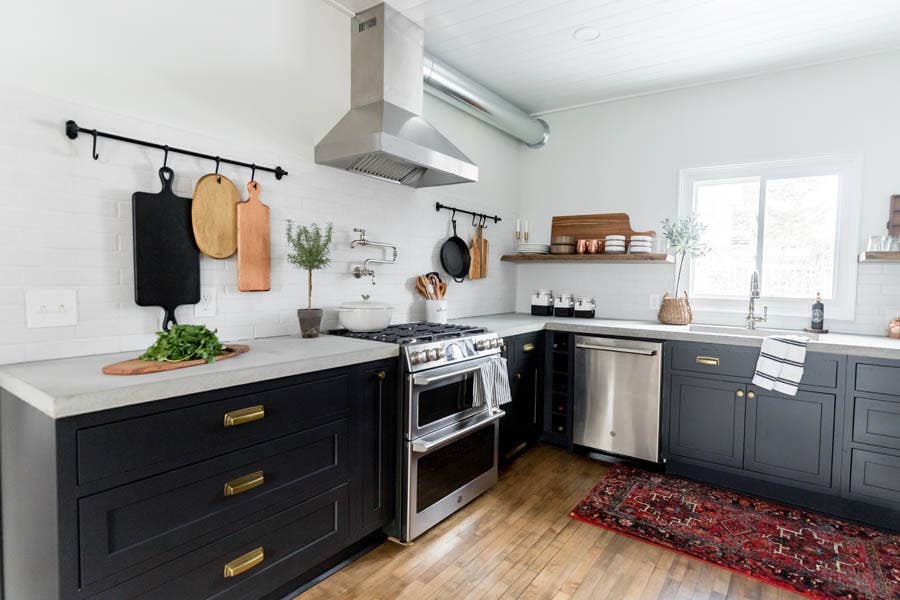 ---
Edge Pulls
Edge pulls (also known as tab pulls or finger pulls) are a more contemporary style. They have a minimalist look that pairs excellently with slab-door cabinet styles. These pulls go on the top and bottom edges of your door or drawer.
Place edge pulls in the opposite corner of the hinge on cabinet doors. It is often best to center pulls on drawers.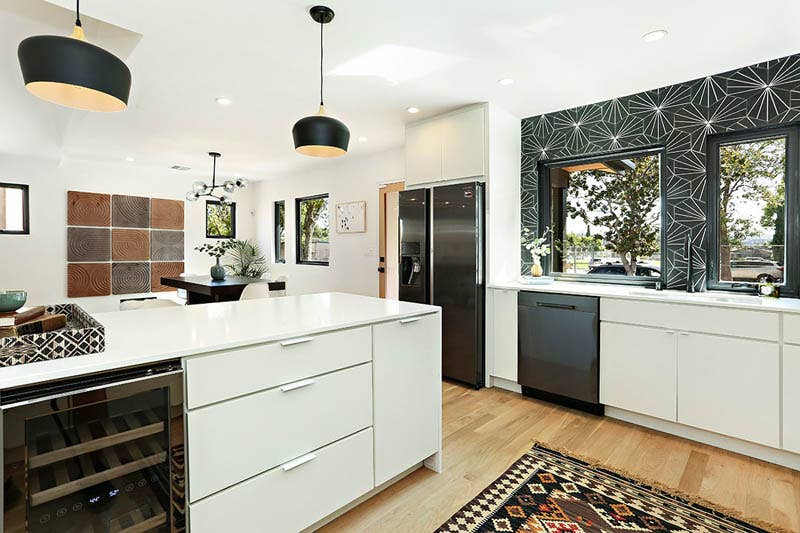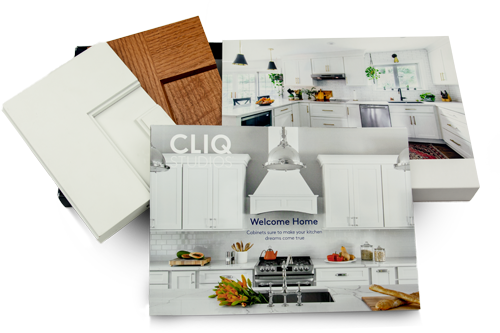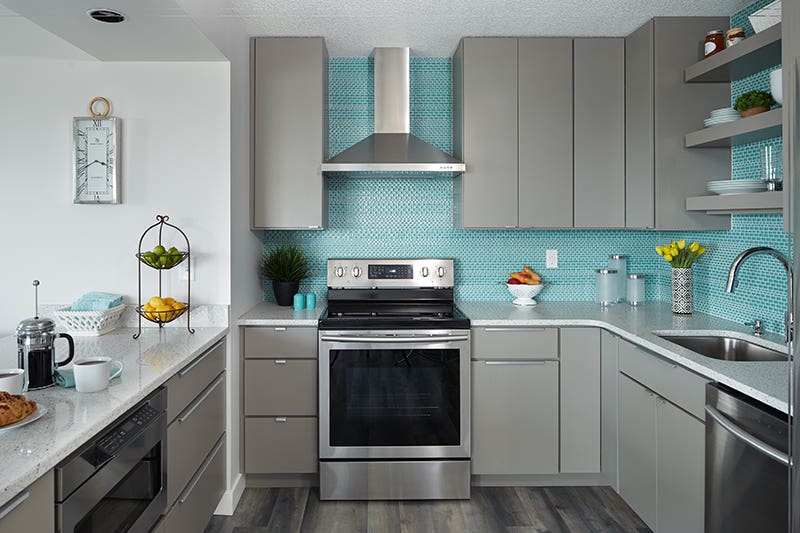 ---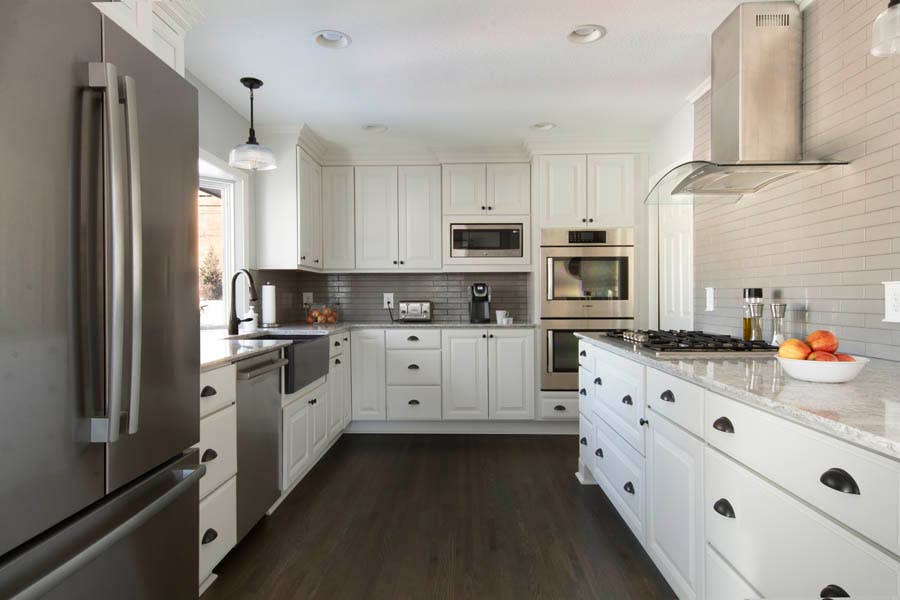 Ready to start your free design?
Take the first step toward your dream kitchen today! We'll connect you with your personal designer to make your project a reality.
Let's Get Started