Whether you were planning on making an appointment with a designer or not, you should. There are a plethora of reasons, even outside of design, that make it beneficial to speak with one. Think of a designer as the captain of a ship. No matter what direction you go, they are there to give you perspective. Here's why you should set an appointment with a designer early on in your kitchen remodeling project.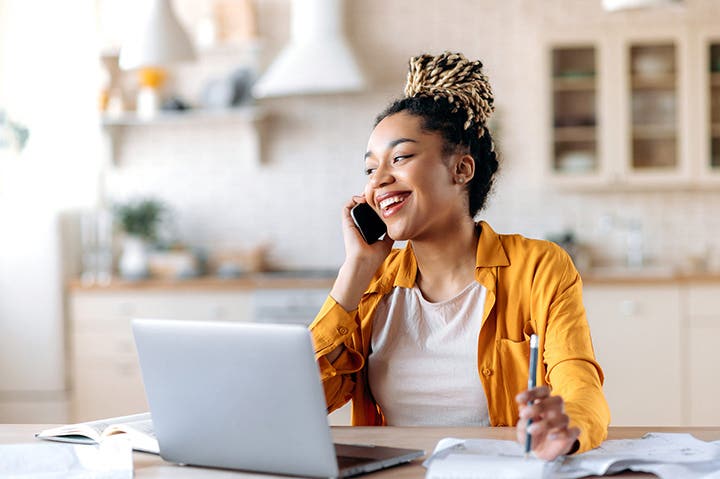 Upcoming Trends & Finishes
If keeping up with trends is not your thing, you don't have to worry. Our designers are constantly looking for upcoming trends in relation to color, style, and popular materials like wood and stone. You can even ask your designer to help you select which colors and finishes would go best in your space- they are happy to help!
Professional Answers & Perspective
Remodeling a kitchen or bathroom can be a hard task to swallow for a first-timer. This is a great opportunity to pick your designer's brain so to speak and get all those unanswered questions figured out. Additionally, your designer can show different options or layouts that you might not have thought of and open up more possibilities for your space.
Codes, Guidelines, and Error Checks
Although it's not the most exciting to talk about, codes and guidelines are a monumental part of a successful design. Even talking with a designer briefly while they look over your layout can prove to be helpful. Allow the designer to make suggestions to improve the design and keep it up to code. Another side benefit is designers have an eagle-eye for catching overlooked mistakes!
Real Cabinet Quotes & Install Bids
There's nothing better than finally getting a realistic cabinet quote. Budgets are always more of an educated guess than anything, so receiving concrete numbers means you can finally start adjusting the budget in real life. A cabinet quote and floor plan will also allow you to start getting bids from installers so you can get on their busy schedules ahead of time.
Cabinet Options & Guidance
Sharing your budget and wish list with a designer will give them the information they need to recommend specific cabinet lines. With many tiers of cabinet lines and options to choose from, they will help select which line best fits your needs. You can also receive input on which cabinets can help solve functional problems and get access to custom cabinets that are not available if you just shop the website.
Promotions & Deadlines
Last, but certainly, not least is being in the know about promotions and deadlines. Designers want to make sure you are satisfied with your purchase and can take advantage of every opportunity to save, so they will keep you updated on current sales.
Don't miss out on all the benefits of meeting with a designer!
Book a Complimentary Design Consultation now!