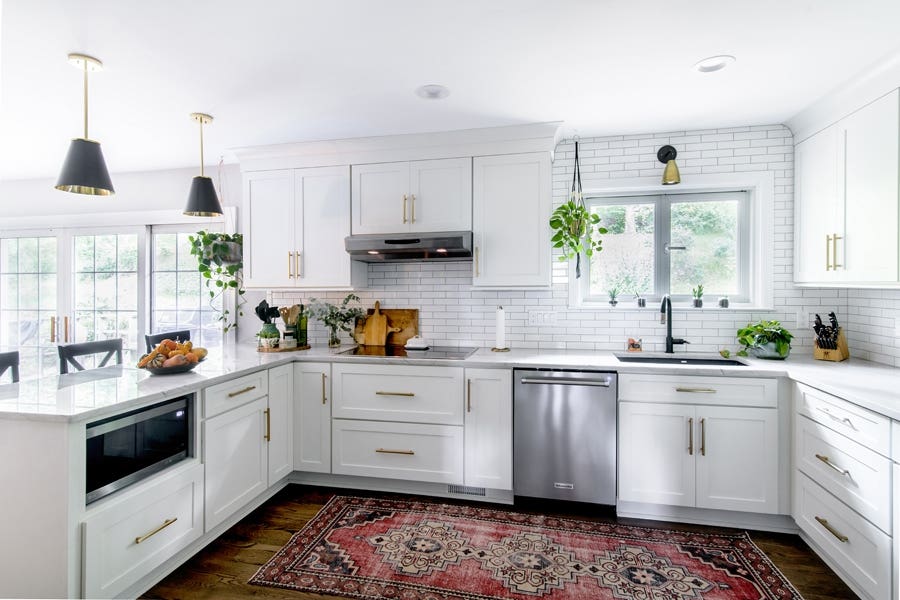 Do you keep putting off that kitchen remodel because of the daunting cost? Or you don't know where to begin? Here's why you should update your kitchen now — it's the number one reason home owners list for a happy, functional home.
That's right, your kitchen affects just about every day of your life, and there's a solid financial reason to remodel – resale. Updated kitchens sell homes faster on average than any other room in the house.
So you know you should do it – but can you afford it? Never before has there been the availability of quality cabinetry at wholesale cost to the consumer — CliqStudios offers better box quality and finishes than any of the big box stores and even better than some of the kitchen cabinet dealers.
And here's the best part — free, qualified designers. CliqStudios kitchen designers are flexible and really know design. Click to start your free design here!
So here's why you should update that kitchen now:
Lifestyle
Your life and the lives of your family will be easier with a new, functional design. No more putting up with cramped cooking and a lack of usable storage. A kitchen designed for you will work for you.
Resale Value
The resale value of your home will increase. Remodeling your kitchen will pay back later when selling your home.
Higher Quality
dollar for dollar these are possibly the highest quality cabinets available to the consumer today. Doubtful customers have compared prices before and time and time again CliqStudios are the best deal.
Wholesale Cost
Never before were cabinets of this quality so affordable. Our semi-custom cabinets are sold directly to homeowners – there's no middle man. And because we are online only, there's no expense of a physical store. We pass those savings onto you, the customer.
Free Kitchen Designers
Every step of the way, CliqStudios designers will help make sure your project is designed to your needs and with industry standards in mind. Our designers will make sure to create a kitchen with style and function. And of course, it's free!
Convenience
All of this is available online almost everyday and into the evening so that you can work on you project when it's most convenient for you. There's no need to take time off from work to scour your local home improvement store, just to find that the quality and price you want just isn't there.