Do you find yourself overwhelmed or confused by all the decorative accents and kitchen accessories available to you? There are multiple cabinet lines to choose from and different options in every line. To help you decide which pieces are best for you, here's a brief guide on where and how to use anything from roll-out trays to decorative corbels.
Pull-out Spice Rack
This is a great accessory that optimizes your spice storage. Place it anywhere around your range, cooktop, island or wherever you prep most of your food.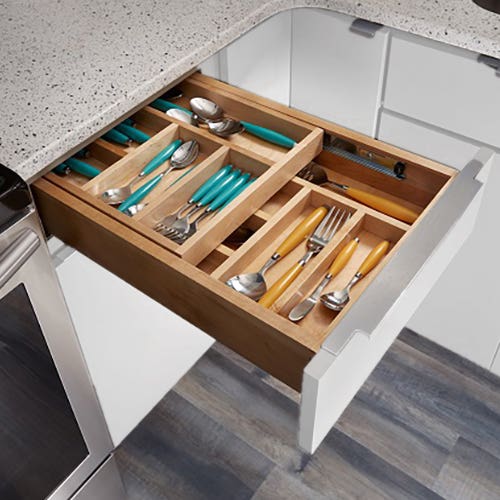 Tiered Cutlery Divider
If you're interested in maximizing storage space, ask your designer for a tiered cutlery divider. Cutlery organization makes the most sense near a dishwasher or near your plates and serving dishes.owls in the drawer so they are easier to lift and access.
Base Pantry Cabinet
Utilize every inch of your base cabinet for pantry storage with the roll-out trays and storage racks in the base pantry. Add it to an island for convenient access or by the refrigerator.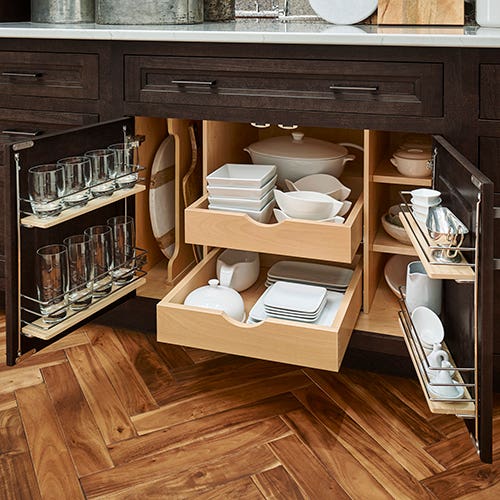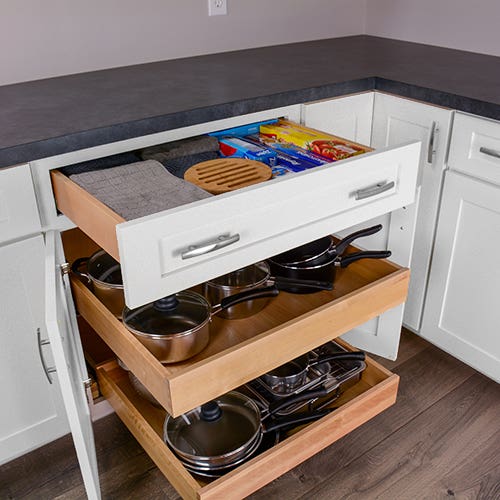 Roll-out Trays
In a kitchen that doesn't have many drawers, roll-out trays are the next best option. Use these for storing countertop appliances, mixing bowls, or food. Roll-outs are also great for aging-in-place.
Tray Dividers
It's best to put this cabinet somewhere near your range for convenience. Place it above your refrigerator to make this storage more effective, or in a base cabinet next to the cooktop.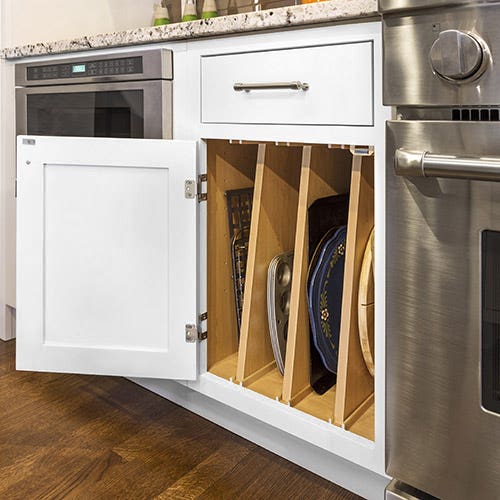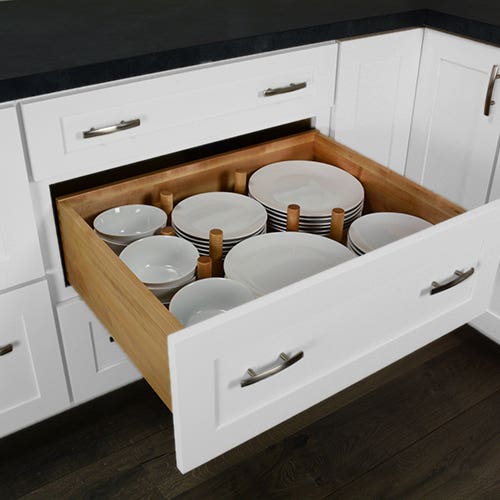 Pegboard Drawer Organizer
Nothing says universal design and aging-in-place like a pegboard drawer organizer. Move the pegs around to fit your plates and bowls in the drawer so they are easier to lift and access.
Crown Molding
Add this molding to the top of your wall cabinets for an enhanced decorative look. Pair a cove molding with the shaker door style or a traditional crown with raised panel doors.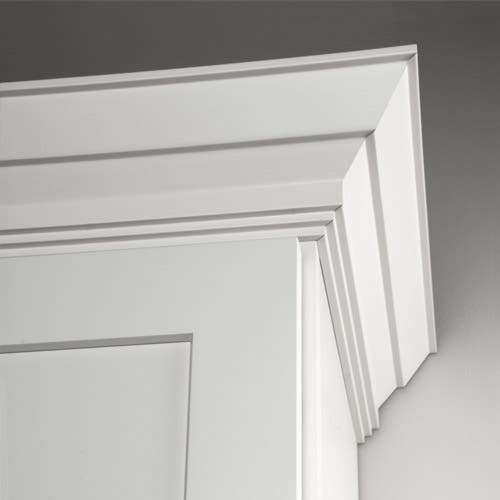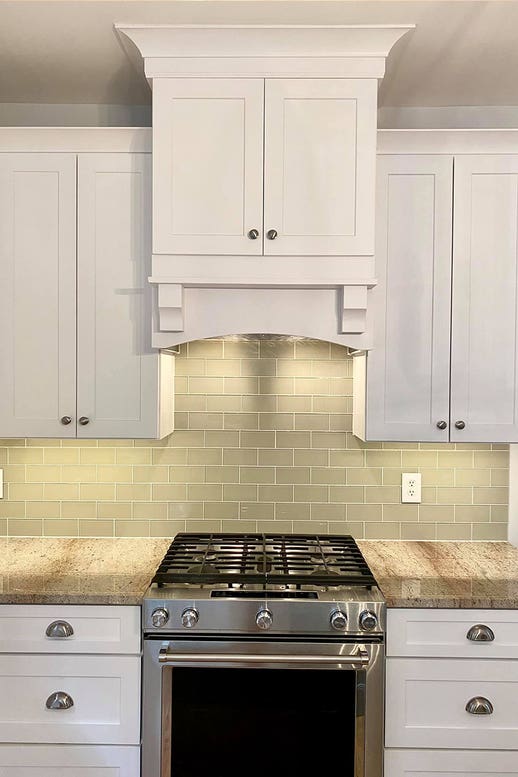 Valances
Amplify the decorative aspects of your kitchen with a valance. Suspend one as a focal point between wall cabinets over a sink, or dress up the toe kick of a custom hutch for a furniture look.
Corbels
This accent is very ornate and can help create anything from a farmhouse look to traditional style. Use it as countertop supports for a breakfast bar, or under wall cabinets to dress up the kitchen.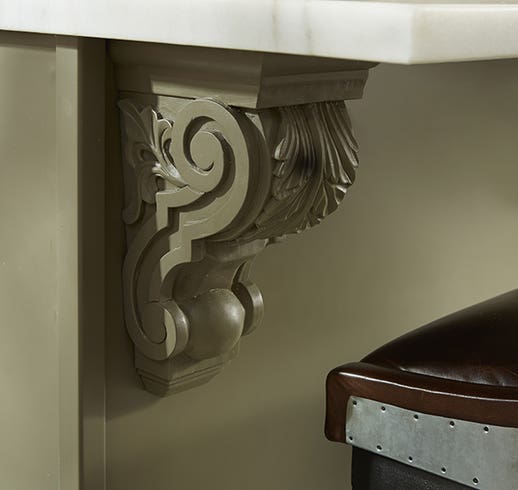 Overall, there are dozens of options to choose from when creating your dream kitchen. A great rule of thumb for any cabinet accessory is to place it where it's relevant. For instance, a spice rack next to where all food is commonly prepped. As for decorative accents, the sky is the limit. Your designer can help you with every question and selection along the way, so keep that in mind and don't be afraid to ask for help.
To discover more kitchen accessories and decorative accents for your space, Explore Cabinets now!