During the kitchen design process, you may find yourself asking where you are going to put a certain item, from the mundane (spices, pots and pans, plates and flatware) to the eccentric (Grandma's church cookbook, Pickling barrel, or Keg-O-Rater). Check out the following storage tips to fit your 10 lbs. of stuff in an 8 lb. bag: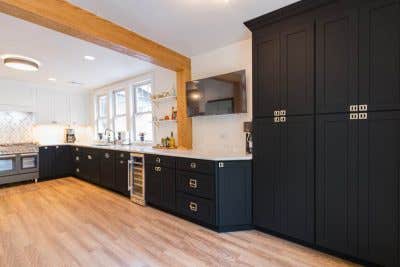 Tailor your kitchen cabinets to overall storage categories, not specific items. You're going to remodel your kitchen once in your lifetime. So, our job is to create the most flexible storage options for optimum efficiency to change with your day-to-day life.
Two cabinets are rarely better than one. The more you split up a run of cabinets, the less storage you'll have. This is especially true with drawers and roll-out trays.
For example: A 24 ″-wide Drawer Base can accommodate about 33 percent more storage than two 12 ″-wide Drawer Bases.
Remember to maximize your access to storage. There are kitchen cabinet storage options that allow for maximum access. Having a pantry with roll-out trays versus the standard adjustable shelves means that you won't find that meteor of brown sugar that's been hiding at the back of your pantry… for the past five years.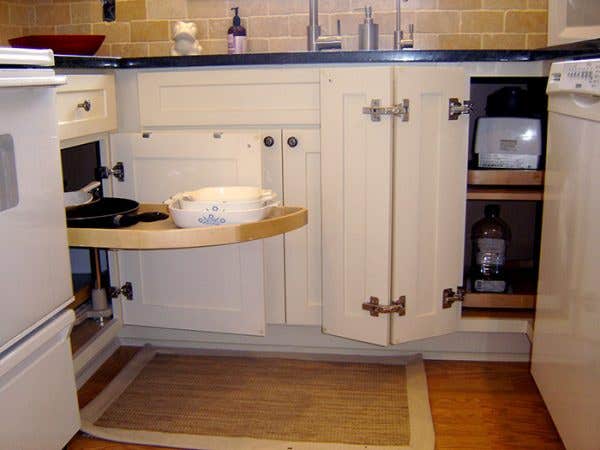 Drawers, drawers, drawers. If you have a drawer, you'll find something to put in it.
More open means more options: The more open the cabinet is, the larger variety of items you'll be able to put in it.
Put it where you'll use it (if possible). For an efficient kitchen, you need efficiency of movement. This means that pots and pans should be by the range, dishes by the dishwasher and sink, and food by the refrigerator. This also includes having countertops accessible next to these major work centers.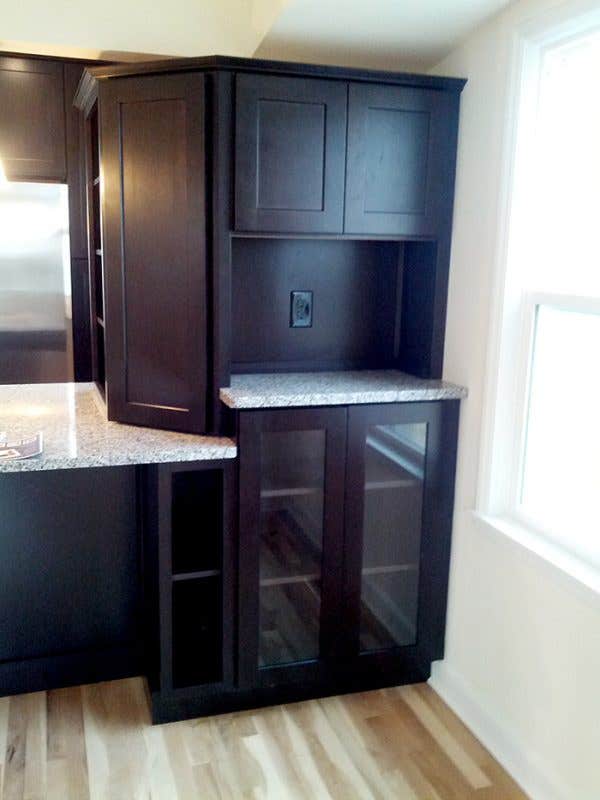 Remember that your CliqStudios designer will do their best to accommodate your needs within the space available and will work with you to create a kitchen that fits your needs. If you're looking at getting started on a kitchen design, feel to call us at 1 (800) 576-7930 or email us at designteam@cliqstudios.com.