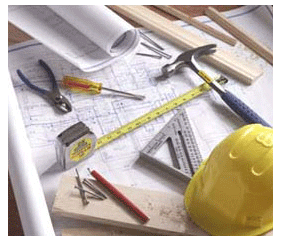 Whether you hire a general contractor or a plumber, electrician, cabinet installer or other subcontractor, your choice will affect the quality of the final kitchen. It will also affect your budget, timeline and stress level. The following tips will help you navigate the process smoothly.
Find Contractors.
You may have names from friends and relatives. You can also find contractors online at sites such as Angie's List and Craig's List or from a certified contractors' association. Try to find three that meet your qualifications, so you can compare bids.
License, Insurance, Bonding.
See those documents before hiring. Any contractor should have insurance and bonding. In many states, a contractor submitting a bid needs to be licensed, while one working on an hourly basis does not, with the exception of a plumber or electrician, who should always be licensed.
Have a Detailed Plan.
Have a detailed design and select cabinets, appliances, flooring and countertops before asking for bids. You can then compare one bid to another with no misunderstanding.
Timeline.
If possible, be flexible. If you have a strict timeline for completion, you may have to pay more for a qualified contractor. A very large contractor will be best able to keep crews on your job without a break. A residential contractor will not typically include a deadline in the contract, but will give you an estimated end date. Look for reviews or references that refer to timely completion of work.
Budget.
The cheapest bid may cost you more in the long run. Only consider contractors with good reviews and experience specifically in your type of project. If you still need to trim your labor cost, consider doing tear out, painting and possibly other work yourself or with the help of friends. Read more on estimating the cost for your remodel.
Compatibility.
You will be sharing your home with this person, working through issues that will come up, and, if you are a do-it-yourselfer (DIY), working side by side in the same space. You may want to discuss something as basic as whether the contractor and employees will be using your bathroom, and what times of day to expect them at the house.
Quality.
Do your research. Check review sites like Angie's List and Yelp. Ask for references on projects similar to yours. If you are hiring a general contractor or carpenter, ask to see photos of kitchens. (Building a deck and installing crown molding involve very different skill sets.)
You and the Contractor – Best Friends or Employee/Boss?
This is a bit of a balancing act. You want a good working relationship with a contractor, but cannot afford to become too friendly. Avoid long chats during the work day. And never be afraid to pleasantly but firmly insist on agreed-on terms and standard quality of work.