Every new year brings fresh beginnings. This is certainly true with the approach of 2021, in so many important ways, both nationally and globally. The new year is traditionally a time to embrace new trends, styles, and attitudes, in culture as well as design. Kitchen renovation and remodel projects reflect these trends as well, and predictions of what's in store for 2021 range far and wide.
What better way to welcome 2021 than with a new kitchen? Trending design elements for kitchens this new year include everything from pendant lighting and two-tiered islands, to gold accents with black walls and cabinetry. Some ideas aren't new but are predicted to gain in popularity. We could also see more dark glossy countertops paired with white cabinets, while warm tones and stained cabinets seem to be making a comeback.
Trends aside, the common thread running through every kitchen renovation or remodel is to create a relaxing, functional, pleasing space that works for you, whatever your personal style. With all this in mind, we here at CliqStudios have a few ideas to help you usher in the new year in style, at least for your kitchen!
Listing Your Kitchen Renovation Goals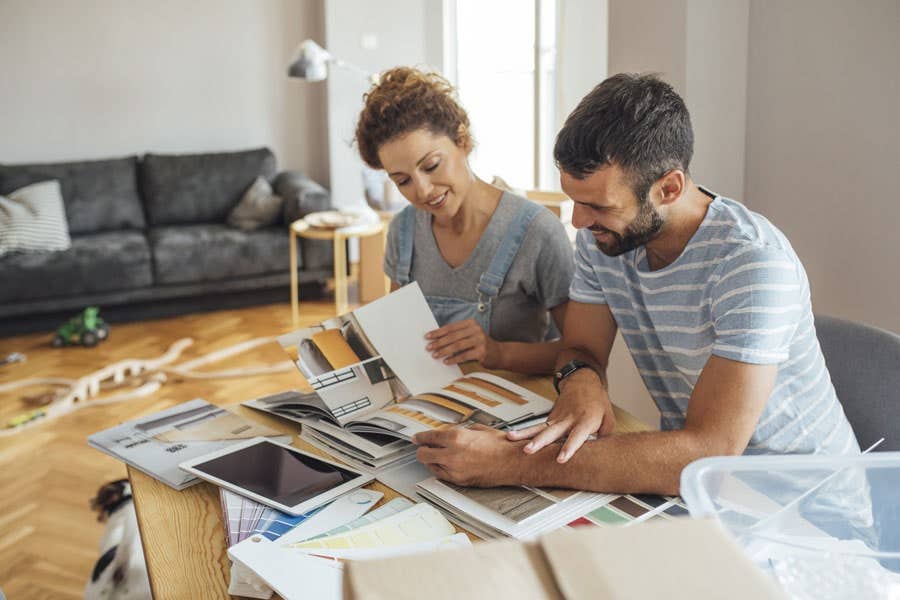 Your goals might include appliance, countertop or cabinet updates to increase your home's resale value if you plan to sell within a few years. Or you may want to open up your kitchen's current space without major changes to its footprint. Where could you simplify? You might want to focus on base cabinets and pull-out storage, while installing more open shelving with fewer wall cabinets. If your goal is to increase your storage space or make your kitchen more organized, take a good hard look at your current situation to evaluate its effectiveness.
Go old-school and get pen and paper to make a running list of your ultimate kitchen remodel goals. Post a master copy where everyone can see it, and make changes as you streamline and zero in on what matters most. This list will help you focus on your core goals when the myriad of distractions clamor for your attention.
Assess your wants and needs by observing how your existing kitchen works. If you do a lot of cooking, center your needs around the people who do most of it. Keep in mind the kitchen equipment you use most often. Take note of those items you rarely, if ever, use and consider ditching them to free up storage space. Besides cooking, what other activities take place in your kitchen? This could include household paperwork, school or office work. If you have room for an island or workspace in a corner, go for it.
Budgeting Your Remodel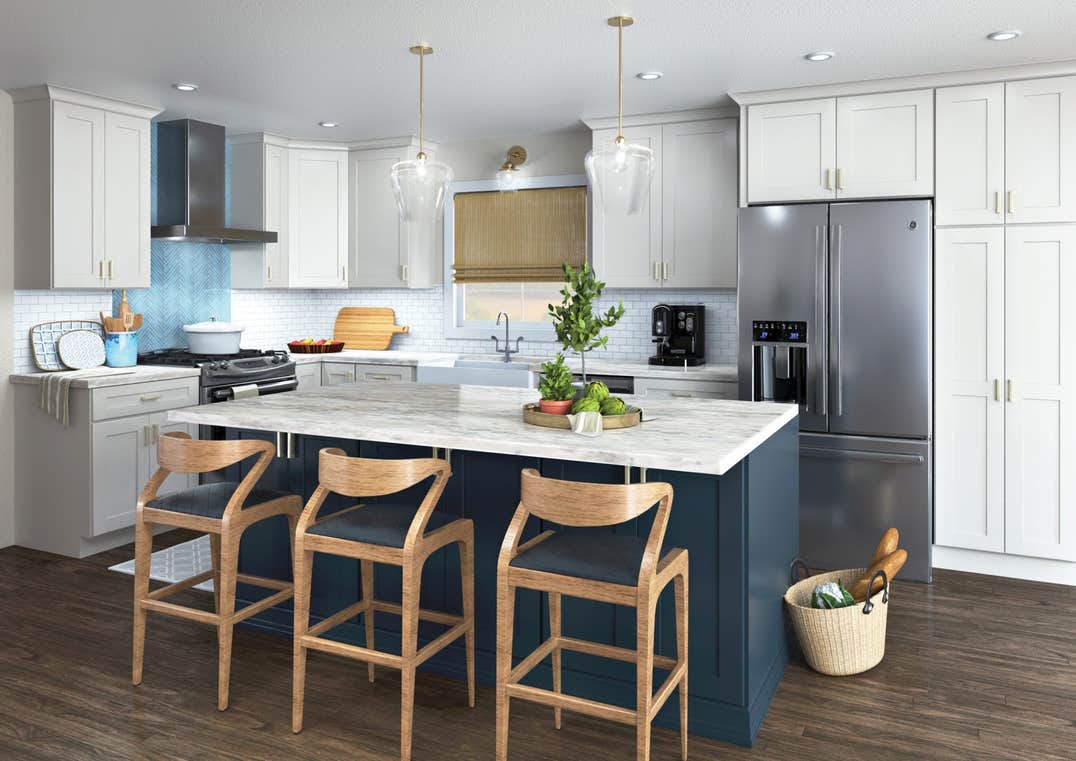 "What's your budget?" This is one of the first questions a remodeling professional or kitchen designer will ask you. But you won't be able to confidently set a budget until you've shopped and compared different product options. Setting a remodeling budget depends on what you have, what you're willing to spend, as well as your financing options.
According to HomeAdvisor, as of 2020 the average cost of a kitchen remodel is $25,257 or $150 per square foot. Most homeowners spend between $13,271 and $37,512 or $75 to $250 per square foot. High-end kitchen remodels can cost much more. Generally, cabinets are about 29% of the remodeling budget. HomeAdvisor also reports that professional kitchen designers charge an average of $100 to $200 per hour, while the National Kitchen and Bath Association (NKBA) suggests 4% of your budget will go to design fees. This includes 3D renderings, material and color selection, start-to-finish support and project management.
Tackling a project as important as creating a new and improved kitchen can seem daunting, and with good reason. You're spending a big chunk of money to alter the most important space in one of your biggest investments: Your house! But with proper planning, honest discussions and realistic expectations, a budget-friendly kitchen remodel is within your grasp.
Choosing Storage Solution Cabinets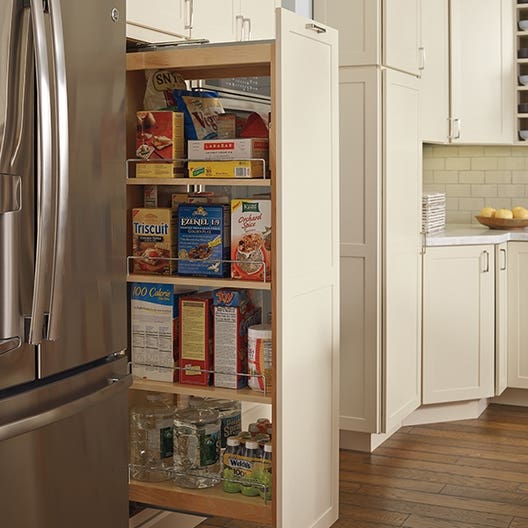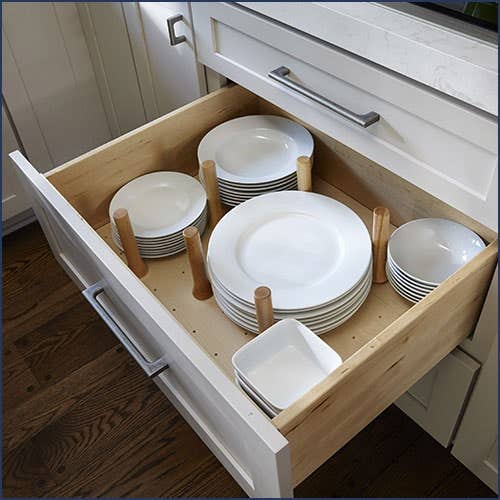 Full-featured pantry storage cabinets offer the utmost in function and convenience as a part of any kitchen renovation project. Clever storage ideas help to best utilize your space, be it large or small.
If you're constantly digging through cabinets and drawers for an assortment of essential items for meal prep, Pantry Cabinet Roll-Out Trays are a good solution for an organized kitchen. Constructed of solid hardwood with dovetail joints, roll-out trays are sliding cabinet shelves that bring the entire shelf contents out for easy access and full visibility.
Pull-Out Storage Cabinets can help you wrangle items like spice jars, herbs, and other small bottles or cans, making them easy to find and keep organized. Adjustable shelves are available in wall cabinet, base cabinet or a storage filler pull-out.
Multi-Storage Drawers take kitchen organization to another level with multiple options. These deep drawers contain dividers to organize pots and pans, containers or bakeware. Peg Drawers store your plates and bowls within easy reach below countertop level. Adjustable birch pegs can be rearranged to custom fit your dishes.
Browse all of these storage solutions including tall utility cabinets, lazy susan cabinets, other customized drawers, spice racks, and roll-out storage. Soon you'll be on your way to an organized kitchen!
Comparing Cabinet Costs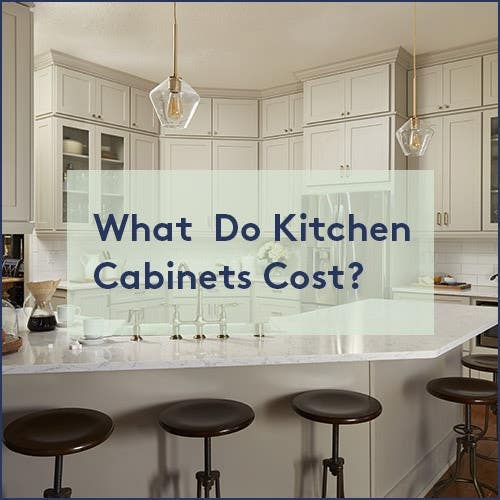 Choosing new kitchen cabinets can feel overwhelming. There are thousands of options and comparing quality and price can be challenging. Here we share the best ways to compare kitchen cabinet costs so you can find the right ones for you.
In addition to deciding on the storage solutions you'll need, now is also a great time to think about what style and color you would like. Painted white Shaker cabinets or stained wood cabinets? Do you want a modern slab door or a classic raised panel door?
After you select a few styles you like, you can order samples. This will help you to choose your favorite colors and styles. Just like the paint on your walls, cabinet colors can appear slightly different depending on the interior lighting and natural light. Because of this, it is best to view samples at different times of day as you decide on a finish./p>
After finding cabinet brands you like, you can begin comparing kitchen cabinet prices. The three main ways you will see cabinets priced are by individual cabinet, by linear foot, and package prices. Keep in mind that package prices only show the starting costs. The price will increase with each addition or modification.
As you determine what your kitchen cabinets will cost, remember to ask about delivery and installation costs. These should all fit in your total remodeling budget.
Professional Installation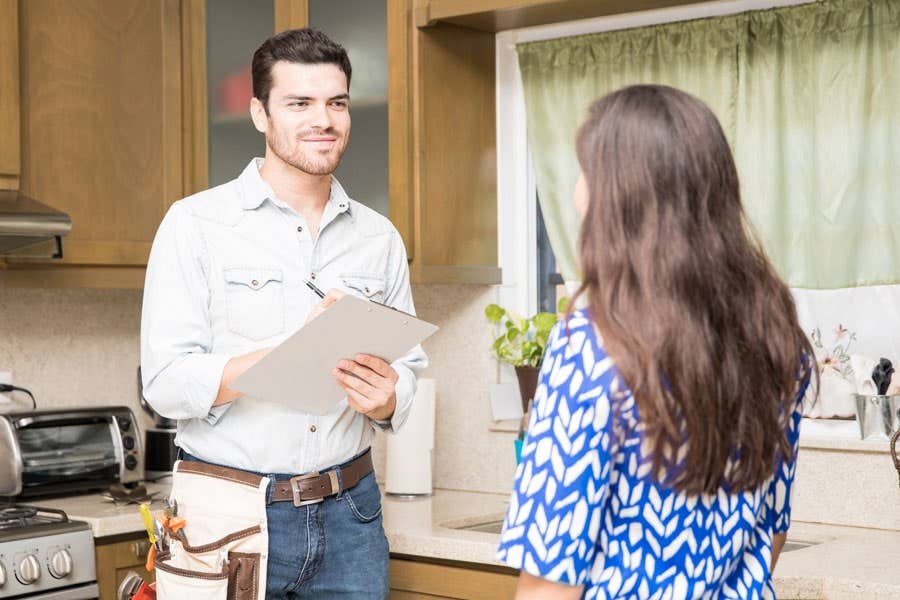 A kitchen renovation is often a homeowner's once-in-a-lifetime project, so it's got to be as perfect as humanly possible. As with any home renovation project, hiring an unlicensed or disreputable contractor can be both a financial and emotional disaster. It's crucial that you find a trustworthy, experienced professional who is honest and will get the job done on time.
According to Consumer Reports, the top homeowner remodeling complaints are cost overruns, shoddy or rushed work, poor communication, and contractors who don't show up when they say they will.
Here's a quick checklist of basic steps to follow to find the best professional for the job.
Make a list of reputable contractors listed on sites such as Angie's List, Houzz or HomeAdvisor
Check the contractors' reviews and ratings from previous projects. Make sure they are fully licensed and insured.
Provide each possible contractor with as much detailed project information as you can
Interview candidates, and ask as many questions as you can about pricing, experience, and project timeline.
Request bids, check references, and then make your final decision.
Check out this article for a much more detailed analysis.
Once the project is in full swing, keep an eye on progress but don't hover or engage the crew in long conversations. If issues or concerns arise, be friendly but firm. You and your contractor should be able to work together to address any problems that may arise during your kitchen remodel. If you've taken the time to prepare for this project with due diligence, you'll soon be enjoying your shiny, efficient, stylish new kitchen.
Dream Kitchen vs. Reality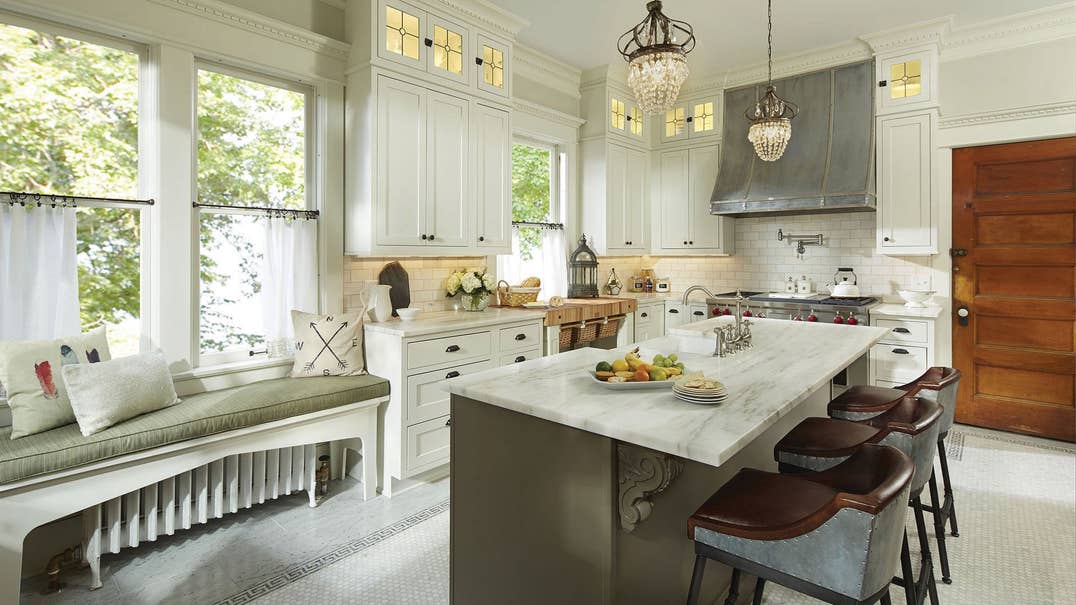 Everyone has an image of a dream kitchen in their head. So do we, and it's glorious! It features every cabinet we'd ever need, top of the line appliances, polished granite or quartz countertops, massive windows and all the latest pendant and under-cabinet lighting.
Once you take an honest look at your finances, compromises will invariably have to be made. If you don't have the space or the budget for that commercial-grade range or Titanic-sized double-sink island, it just won't happen.
A kitchen remodel is a process that nearly always requires compromises. It's a balancing act between designing the perfect dream kitchen and creating one that fits within your budget.
If your 2021 plans include a new kitchen and cabinets, it helps to have a team of experienced professionals on your side. That's why the CliqStudios Design Team is a valuable asset. Providing free design services is part of our goal to make your kitchen remodel or renovation easier for you. We believe everyone should have the best layout possible in their new space. We also believe your time is valuable, so our designers help you plan your project on your time, from anywhere. Through email, phone calls and screen sharing our designers make dream kitchens a reality.