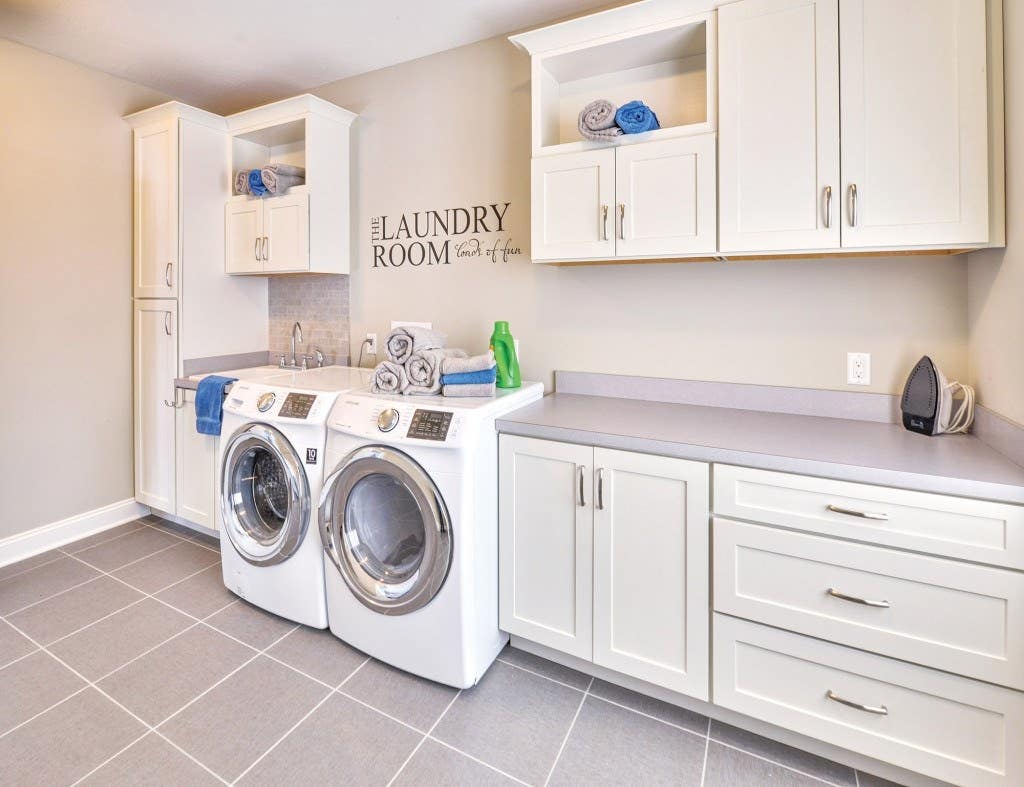 Most people tend to think in two dimensions most of the time. Consider the layout of most of our world. For instance, our maps, GPS directions, your desk at work. Even though we inhabit a three-dimensional world, our day-to-day activities mostly happen in terms of left, right, backwards, forwards. (Or for those of us cardinally inclined — north, south, east, west.)
This tendency is often reflected when homeowners start to think about remodeling. Initial plans for a space where ample storage is necessary, try to fill all available floor space with cabinetry. This is not necessarily a mistake. However, missed opportunities can come by not considering vertical possibilities. CliqStudios' professional kitchen designers have experience leveraging all three dimensions. Additionally, they will create a design that puts unused space to work!
"Going vertical" works especially well in smaller spaces, as maximizing that area can even double the storage capacity of some rooms! You can easily see in the photo on this page how "stacking" cabinetry dramatically increased the storage capacity of this laundry room. Certain washers & dryers will even allow you to stack them on top of each other, freeing up significant floor space to allow for cabinets, shelves, and utility sinks.
This Old House recently featured a laundry room with a shower that doubled as a place to wash the owner's often muddy dogs. How's that for maximizing a space — it's laundry room, cream closet, shower, doggy bed, and dog wash. It was all fit neatly in a 7′ x 9′ vertical space because they were able to "think up!"
Please note, the cabinets shown on this This Old House article are NOT CliqStudios cabinets.