All White
Unquestionably, the top trend in kitchen design is the use of white painted cabinets. Always a good choice, white cabinets complement any architectural style, from traditional to contemporary. When lining a room, the cabinetry creates a light, bright environment, and choices in accent colors are unlimited. The creative opportunities are endless.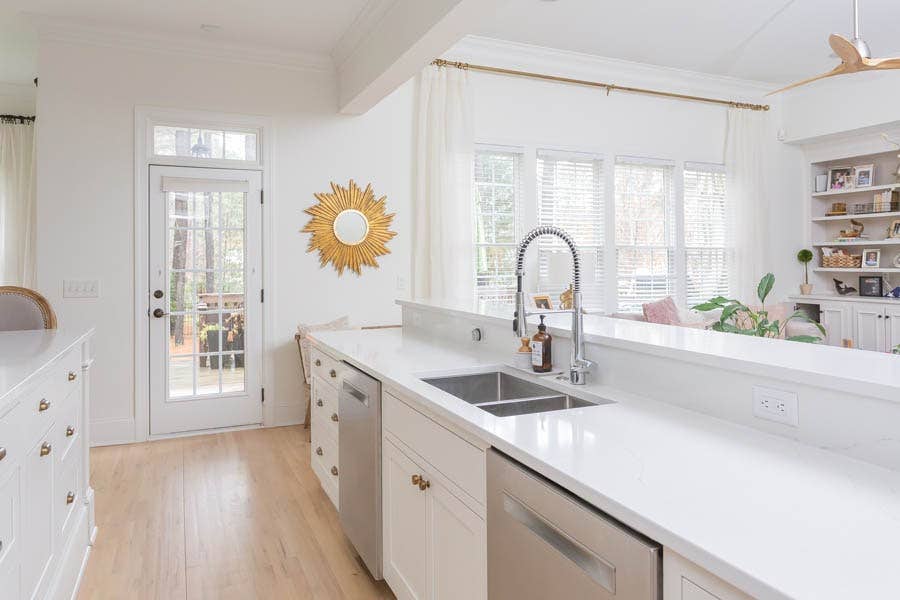 Moreover, white is timeless. However, customers often ask if a painted finish will last. The answer is, "yes". Remodeling a kitchen is typically a once-in-a-lifetime experience, and CliqStudios wants to ensure clients still love their spaces years down the road. Our 16-step, baked-enamel process ensures a durable and attractive finish. Always review the care and cleaning of painted cabinets before installation, so the new kitchen always looks its best.
Two-Toned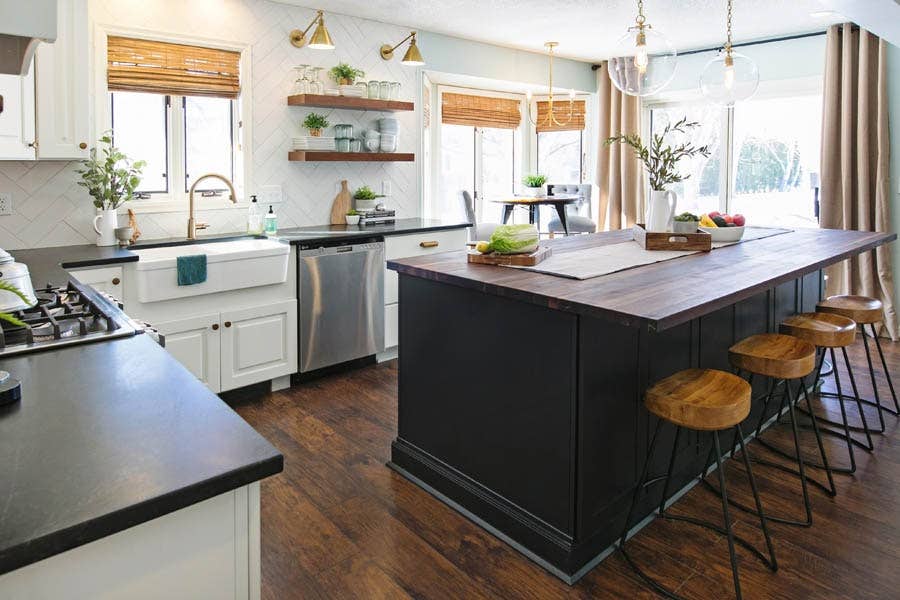 A second popular trend is the use of two or more colors or finishes in cabinetry. Two-toned kitchens can be an excellent way to break up the monotony of a large bank of cabinets, or to create a furniture-look feature. Using more than a single color also adds visual interest to a space, drawing the eyes to the center of the room. In the example above, the use of black cabinets in the island reinforces the island's role as a focal point. While the white perimeter cabinetry provides a light, bright feel, the island centers the room.
Two-toned kitchens with white keep the space from feeling cramped. By using white, the cabinets around the perimeter help to lift the space, opening it up more to appear larger. This helps allow the island to be a separate piece, not only a part of the kitchen but a gathering place for family or guests to sit at.
Consider adding white painted cabinets to your kitchen remodel. A once-in-a-lifetime project, choose a style that will stand the test of time.