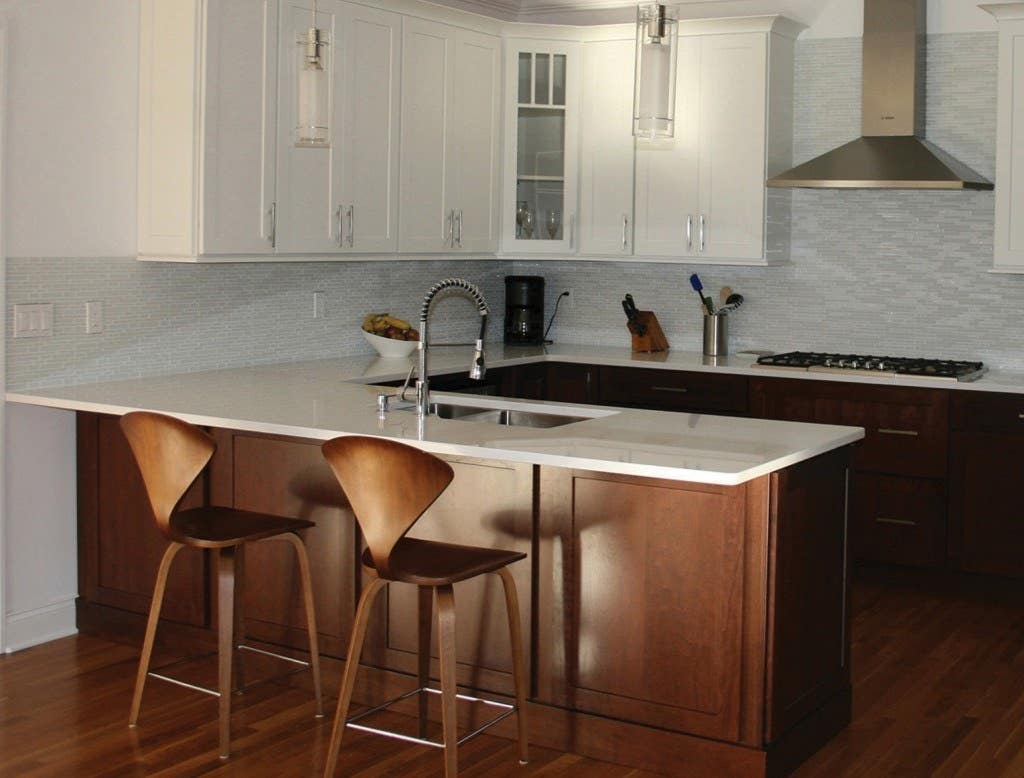 Is your home space-constrained? Do you like to keep guests close, but out from underfoot? Do you want to get every inch of countertop out of your kitchen layout?
If you answered yes to any of the above questions, consider replacing your island or kitchen table with a peninsula. Typically, adding a peninsula will yield more counter space and more seating than an island. Unlike a table, the peninsula will serve triple duty, providing seating, counter-height work space, and a friendly boundary for guests.
When planning your layout, custom cabinet options you can discuss with your designer include doors on the front and back of cabinets. In addition to increased or decreased depth, glass doors, angle end cabinets, or furniture-look trim.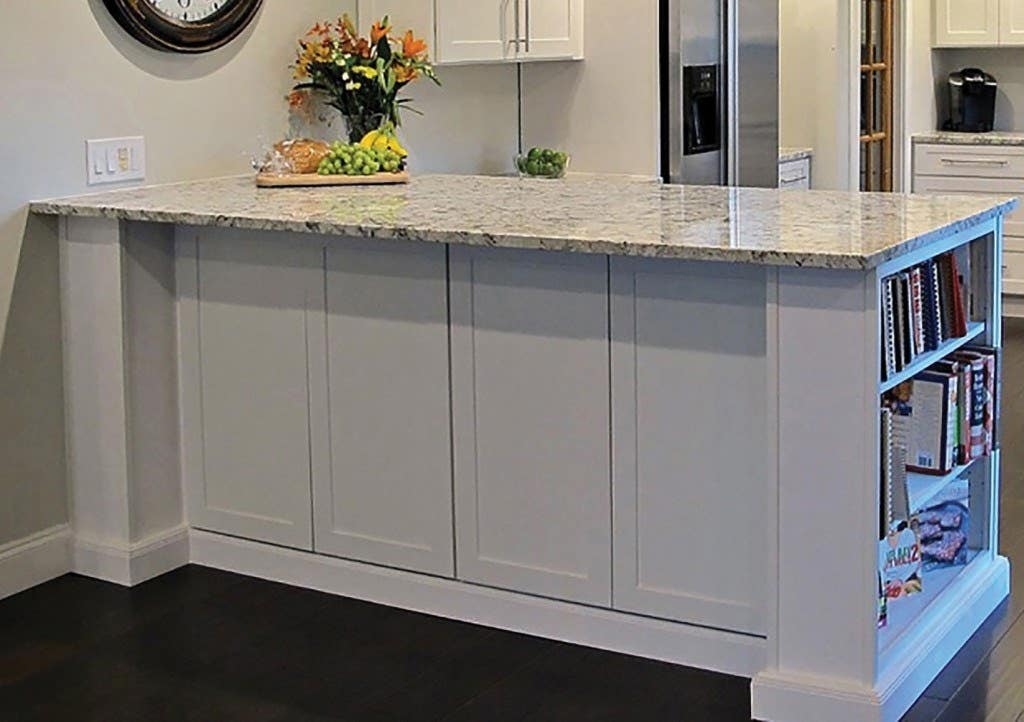 Furniture Detailing
We've said it before: the difference between "nice kitchen" and "Wow!" is in the details. Trimming this peninsula with furniture detailing created a beautiful focal point and perfect transition from kitchen to dining. The furniture details included, open shelving, ogee molding in the toe kick area, supporting pillars and decorative door panels on the back.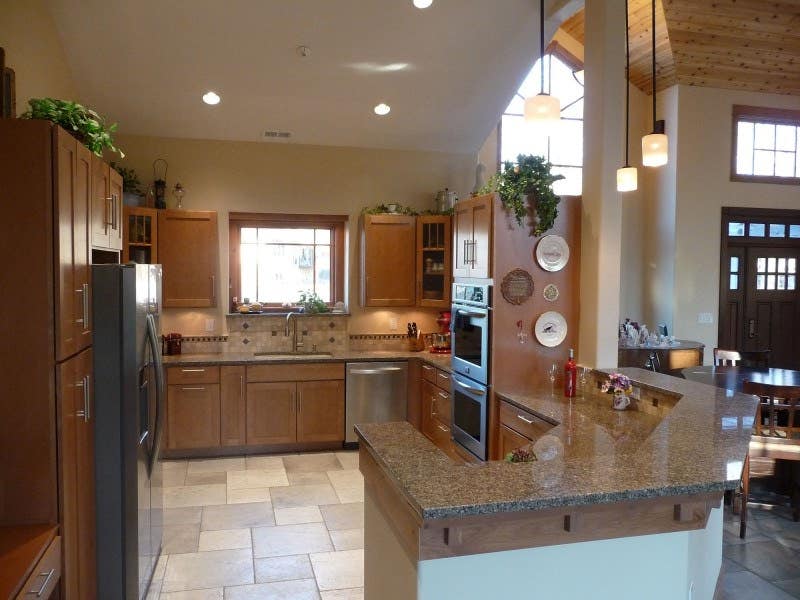 Bi-Level
The 42-inch high outer countertop on this bi-level peninsula provides an excellent serving bar while serving as a visual barrier to the working level. Notice how our Shaker cabinets complement the craftsman style entry door.
View From the Cooktop
Who wouldn't love to spend time at this cooktop, with an open view of the patio. A neatly trimmed pillar supports a beam, the last trace of a load-bearing wall. Note the banks of drawers across the peninsula, ample space to store pots, pans and utensils, and furniture feet under the sink base.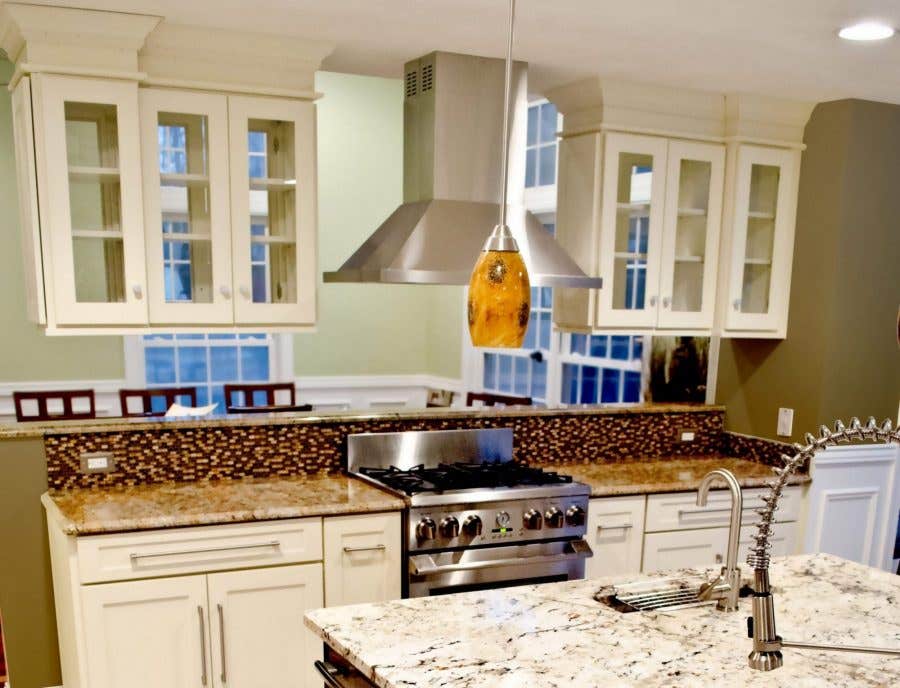 Upper Glass Door Cabinets
Combining our peninsula modification (doors on the front and back of the upper cabinets) with glass inserts allows light to flow freely through the space, easy access to cabinet contents and a clear view of displayed treasures.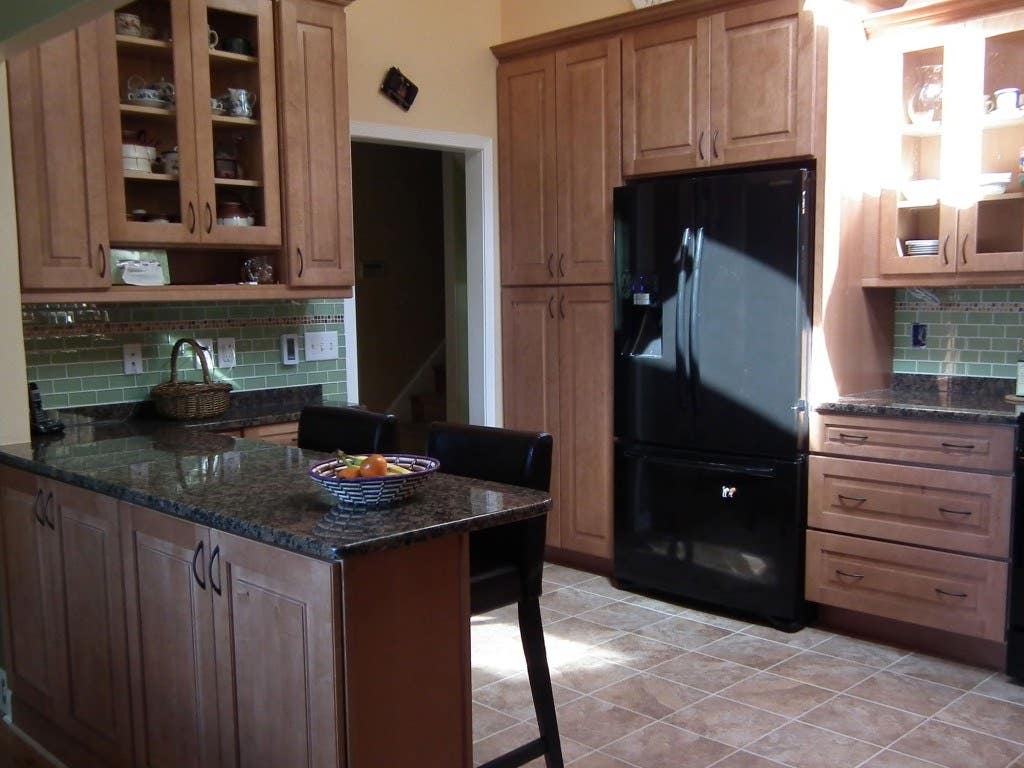 Face Out
This outward-facing breakfast bar lets snackers enjoy the view through living room windows. Note the peninsula cabinets have full-height doors on the back, making it easy to access contents, even in the inside corner.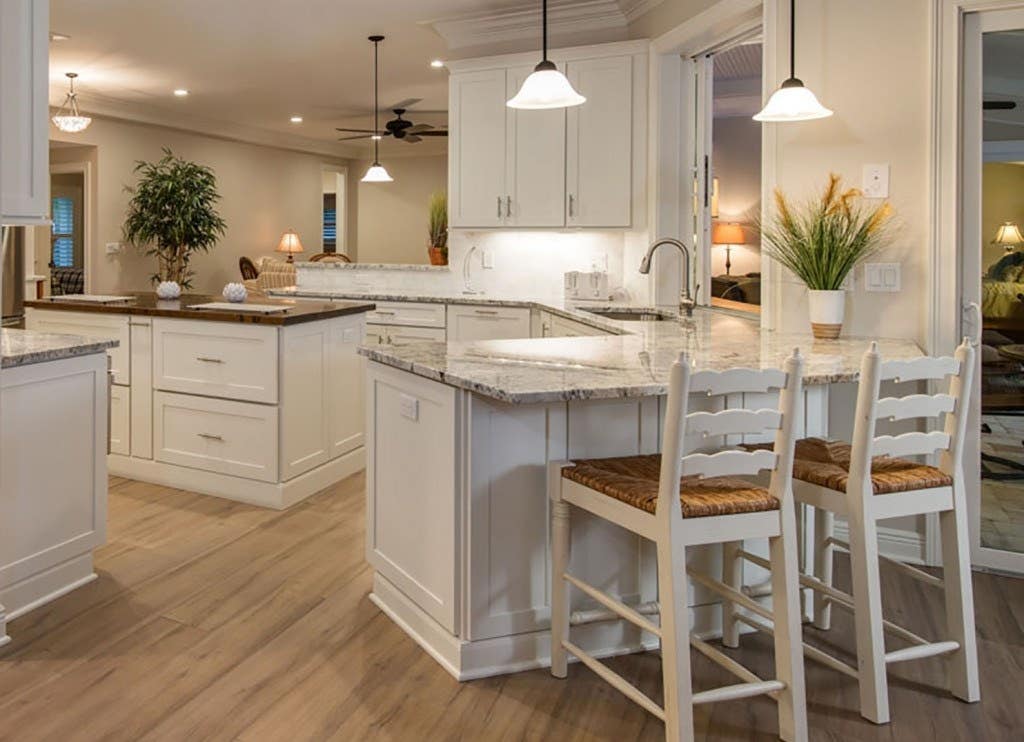 Extended Island
Note the detail in this spacious kitchen. The island and peninsula ends and back are finished with applied door panels and ogee molding in the toe kick area. The island sports two pot and pan drawer bases and butcher block countertop, while the two peninsulas are at 30° angles to the sink base.
Do you have a favorite peninsula feature? Do you know of anyone who replaced an island with a peninsula? Share your story.