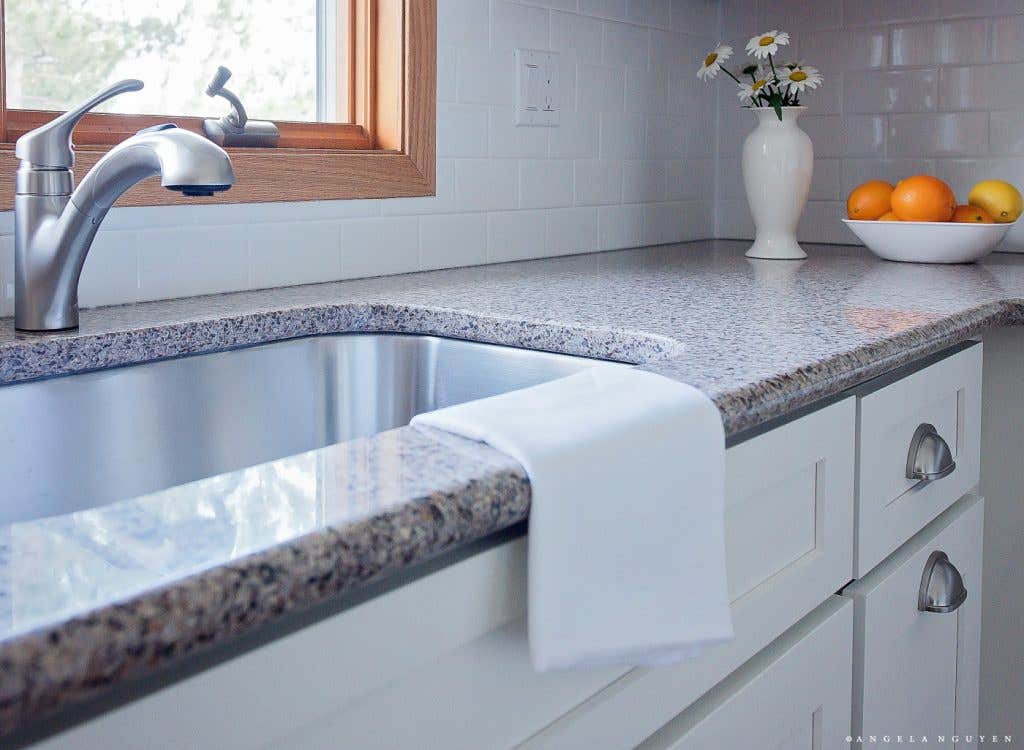 The original kitchen layout was miserable. It was difficult to load the dishwasher and low-hanging peninsula cabinets got in the way. Moreover, soffits took up tons of potential storage space. The decor? 1980's oak cathedral-door cabinets and cluttered chipped-laminate countertops. It took 12 years for CliqStudios designer, Angela Nguyen, to convince her aunt Sheryl to fully remodel her kitchen.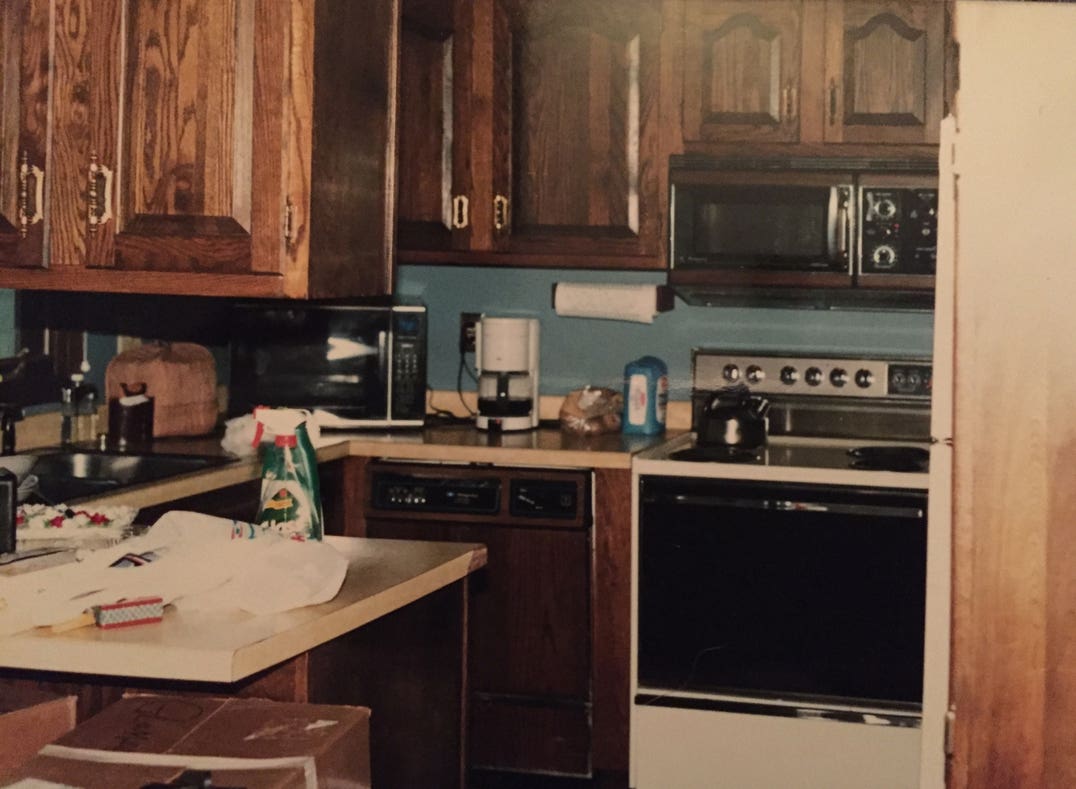 Dated and Distressed
This 1980's kitchen suffered from an inefficient layout as well as dated decor.
Angela notes that the average homeowner remodels a kitchen 1.5 times. Sheryl's 2004 project, painting the cabinets and counter tops – was a timeless .5 remodel. The kitchen now had a new look, but the layout was as inefficient and awkward as ever.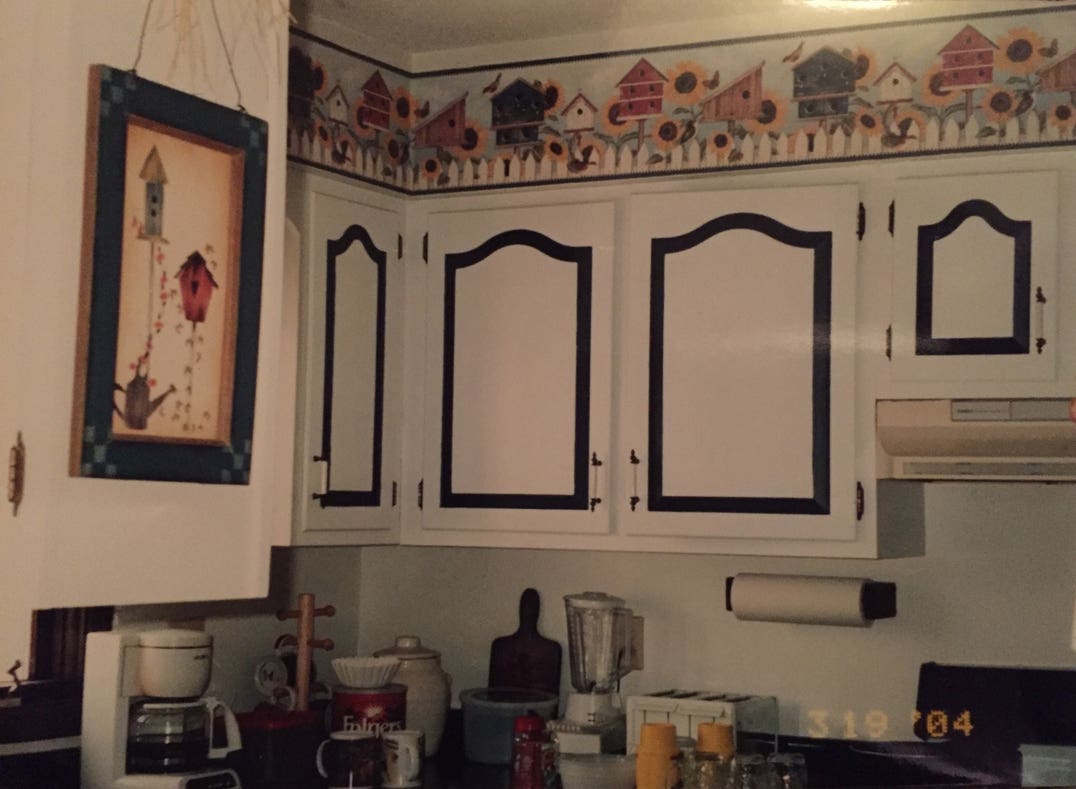 Painting cabinets and counter tops did nothing to solve the poor layout.
Sheryl finally considered new cabinets twelve years later. However, she is a frugal shopper and checked out numerous cabinet sellers for price, quality and options.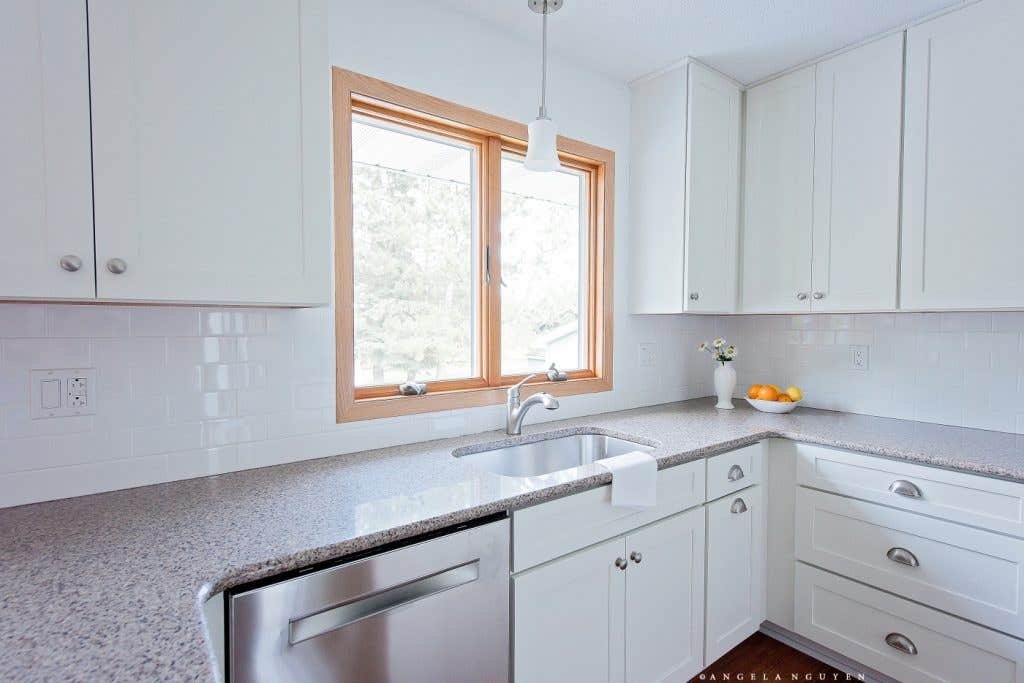 The Perfect Layout
Moving the dishwasher solved the access issue and left space by the range for wide pot-and-pan drawers.
Angela created a design that improved the efficiency of the space and opened it up to the living area. The new dishwasher placement not only relieved the congestion, but made way for wide pot-and-pan drawers. Cabinets rise to the ceiling, providing great storage for occasional-use items.
Open to the living area, the kitchen is now light, bright and welcoming.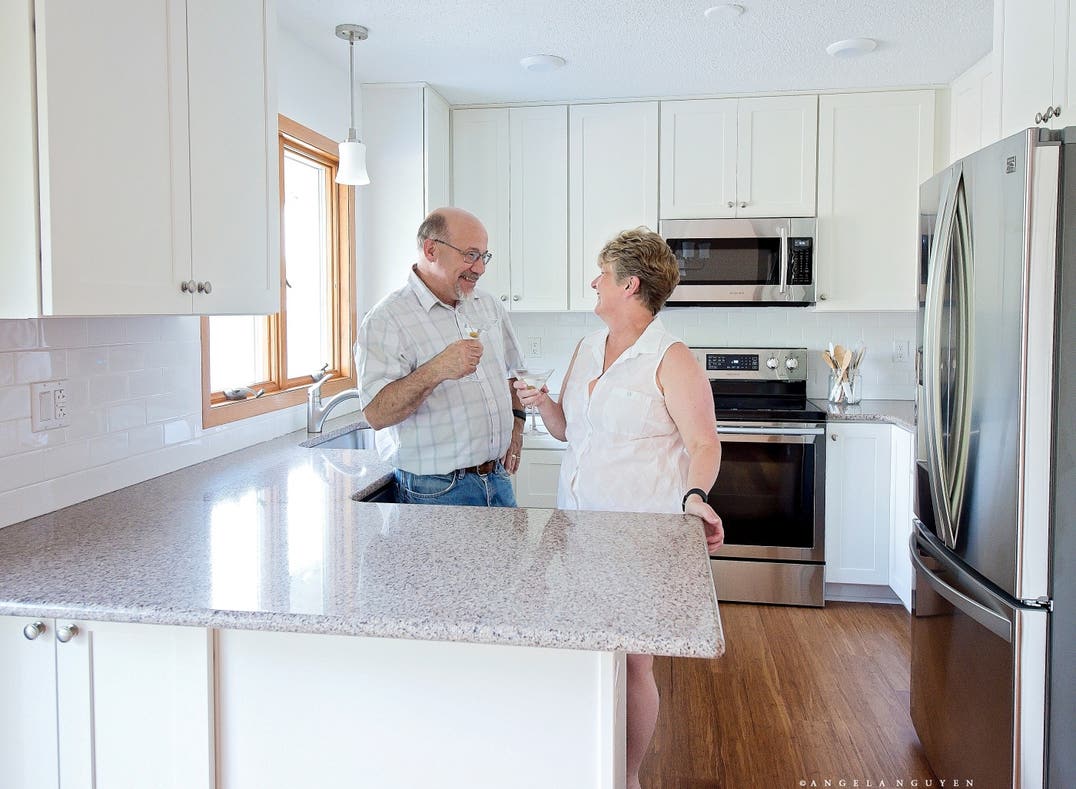 The design is based on white Shaker cabinets (CliqStudios Shaker Style), chosen for their crisp, clean look. Granite counters (color,Pebble Rock), strand-woven Antiqued Harvest bamboo floors, and Ice White ceramic subway tile complete the style.
To see all photos from the project, visit our kitchen gallery. You are also invited to visit designer Angela's blog