Millions of homeowners take on kitchen remodeling projects every year. Some people do it more than once in a lifetime. Regardless of the project, many costly mistakes can be avoided by taking the time to plan, research, and hire the best quality that you can afford. Having reasonable expectations for timelines and disruption of your daily life will help things run more smoothly. Here are some key elements to give you a little needed foresight.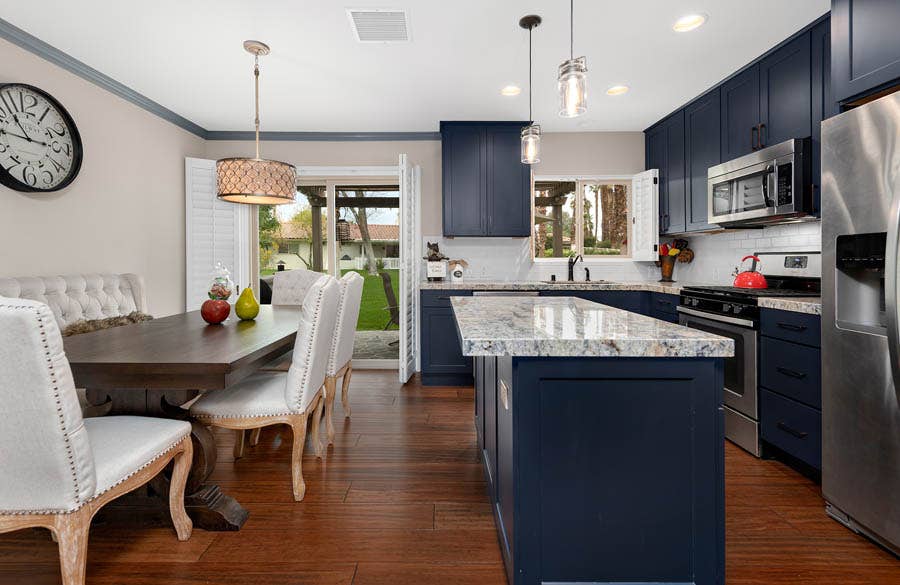 1. Define Your Goals for the Finished Project
From the very beginning, even at the wish list stage, know what you hope to accomplish with your project. The first things on your list should be needs. Functionality is usually the first requirement for today's multi-use kitchens. Do you want a better floor plan? Do you need more storage? Or, are you wanting to really have a place where the family can meet each night? You'll make better decisions if you can articulate exactly what you want. This gives you the added ability to judge the finished project. Did you meet your goals?
2. There are Right Ways and Wrong Ways to do Things
Even small kitchen remodeling projects take careful planning. You will need to have all the pieces of the puzzle and know if they're all going to fit together. It takes years of experience and many wrong turns for professionals to get to the point where they are comfortable taking shortcuts. Following manufacturer recommendations and permitted guides with follow-up inspections is always the best course of action.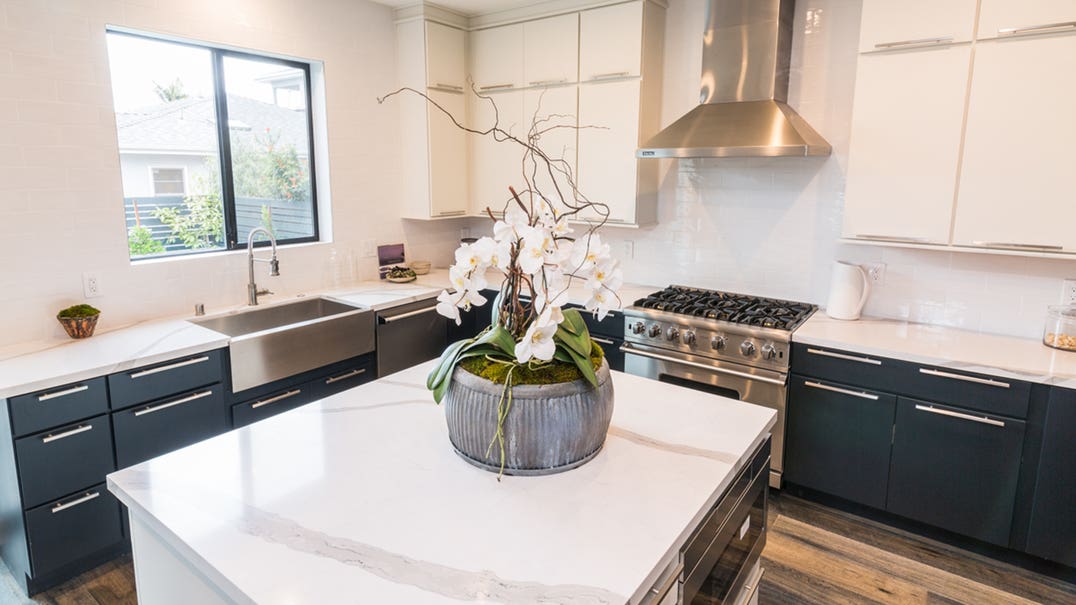 3. Know Your Space
Measurements are the most important physical aspect of remodeling success. You can't measure too much. Remodeling success is being able to make changes when there are surprises in your space. Particularly if you're knocking out walls, you need to know ahead of time at least, what you think you might find there. Having information on your home's history such as past permits, old blueprints, etc. can help you plan for the unexpected.
4. Researching Quality and Pricing is Worth Your Time
Research is crucial for remodeling, and don't buy the first thing that catches your eye. Instead, if you see something you like, shop around and compare cabinet costs. Brick-and-mortar stores carry a lot of products, but there are way more options available online. CliqStudios even offers a Price Match Guarantee, so you know you are getting the best product for the best price.
5. Have Realistic Expectations
In today's market, your remodeling budget needs to include a 20% contingency line item. Don't forget the added costs of eating out or creating a temporary kitchen space. Shoestring budgets aren't a good thing when you talk about one of the biggest assets most people have. From a budget perspective, you get what you pay for. Unless you shop for special pricing, cheaper products and services are generally cheap. Poor quality and inexperienced labor will put your project on the fast track to a frustrating experience. Your timeline expectations also need to be realistic, so plan for and expect delays. Even for the DIYers, getting products and materials can be delayed.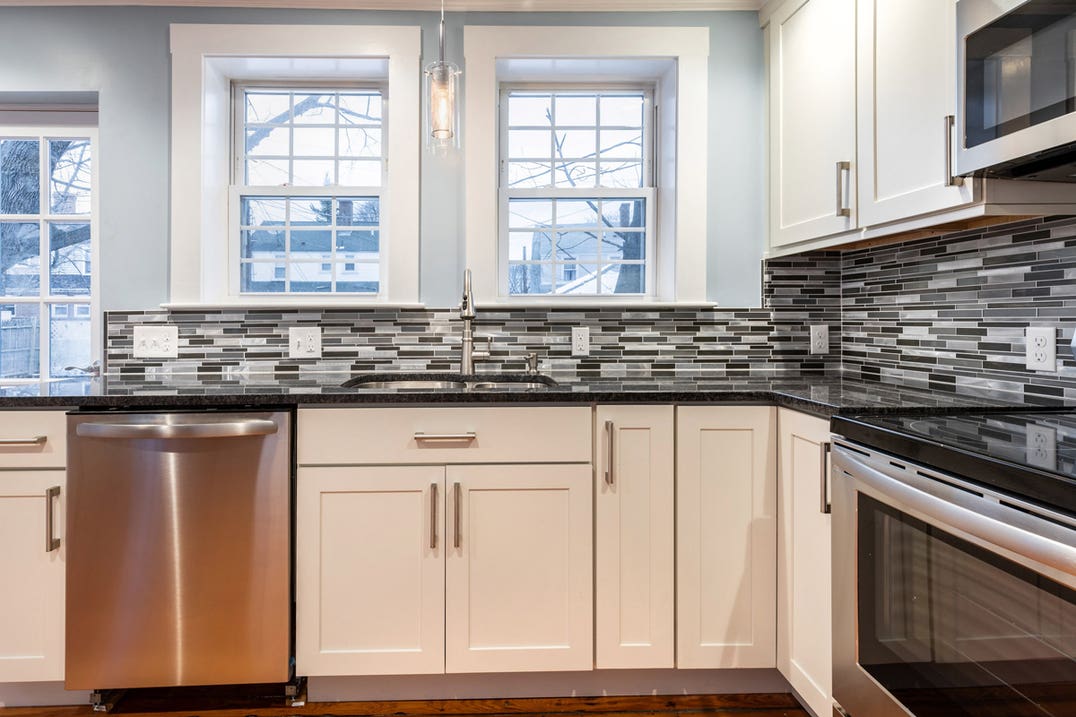 6. Know Your Own Limits
If you are hoping to DIY or a "do it with me" remodeling project, make sure you're honest with yourself about your own abilities. If you don't know what you're doing, it's best to leave it to a professional. Kitchen remodels are one of the most difficult home projects. It takes knowledge, experience, and the ability to have and use the correct tools to be successful. YouTube is fine if you're trying to reset your smart thermostat, but the skills and knowledge required to successfully remodel a kitchen are significant. Hiring a contractor is surely worth the money and all the trouble you'll save yourself.
7. Hire Contractors with References and Licensing
A contractor's job is to coordinate your project and ensure a satisfactory result. Make sure to get references, and see the quality of the contractor's past projects, before signing the contract. Hiring an unlicensed contractor is a significant risk to your biggest asset. Even if you know a contractor and their work firsthand, licensing and certification combined with required insurance and bonding are necessary to protect your home. Learn more CliqStudios tips on hiring a contractor.
8. Get Everything in Writing
For a complete remodeling project, having a written contract is obvious, but even for small projects, you should have documentation in case something goes wrong. When you agree on the terms and cost, a signed contract makes any disagreement a black-and-white matter. The terms of the contract bind both you and the contractor. Make sure you can complete your side and live up to your responsibilities.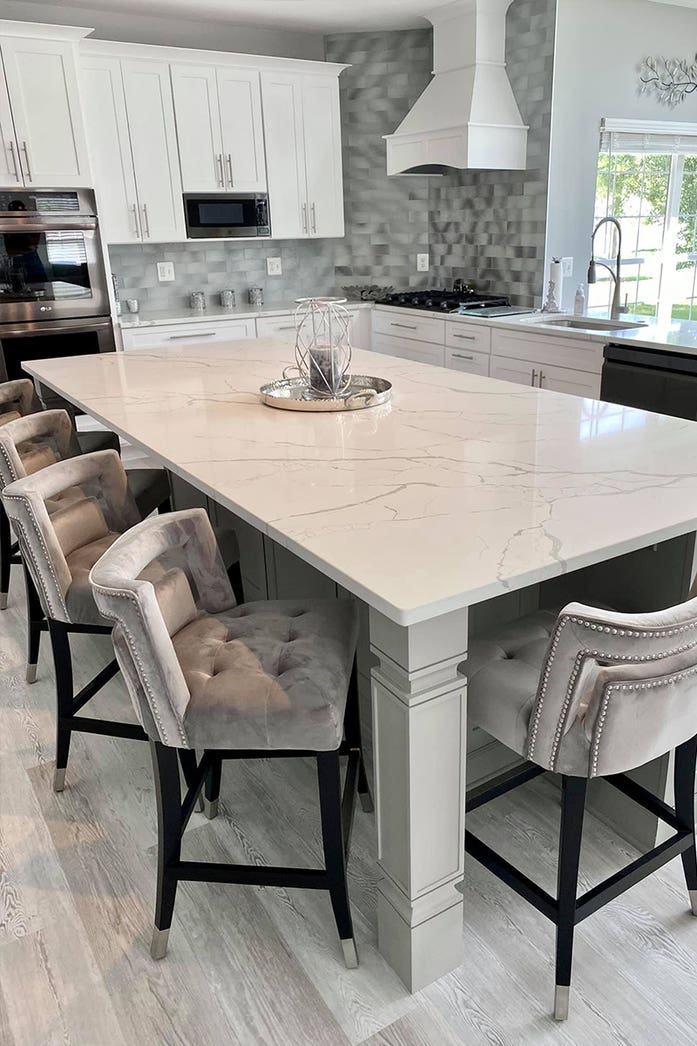 9. Don't Be in a Hurry… One Step at a Time
Proper planning is vital to a successful project. It's understood that everyone wants their project done as soon as possible, and no one likes living without a kitchen. However, nothing is more expensive than having to do the same thing twice. When you rush or you force contractors to rush, you make hasty decisions, and the consequences are costly.
10. Never Cut Corners
If it sounds too good to be true, it is. Make sure to keep this in mind throughout your entire project. In choosing appliances, cabinets, fixtures, and all other materials. This includes hiring contractors, sub-contractors, and getting permits and inspections. Cutting corners may save you time and money in the short term, but think about the problems it might bring in the future.
This investment is financial, personal time, and lifestyle, and you owe it to yourself to completely plan your project. You might suffer some frustration and setbacks now, but you will be thankful you took the necessary steps to avoid pitfalls that frequently trouble others.
Get started and schedule a Complimentary Design Consultation now!