2 Min. Read
At some point every kitchen remodel has the question, 'what cabinet should we use in the corner?'. For years the options have been very basic or bland to say the least, but not anymore. For some homeowner's, they would rather block off the corners, but if you want to take advantage of extra storage, take a look at these 5 corner kitchen cabinet solutions.
---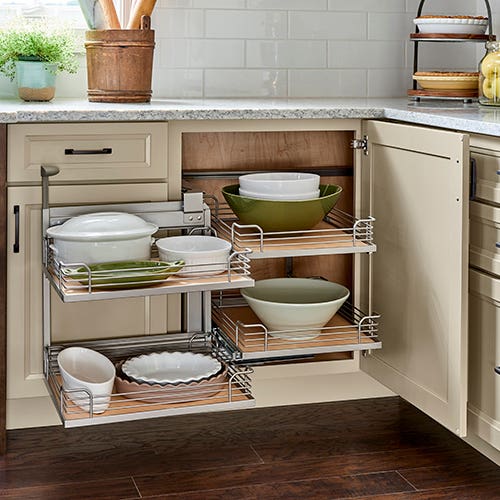 ---
1. Diagonal Wall with Lazy Susan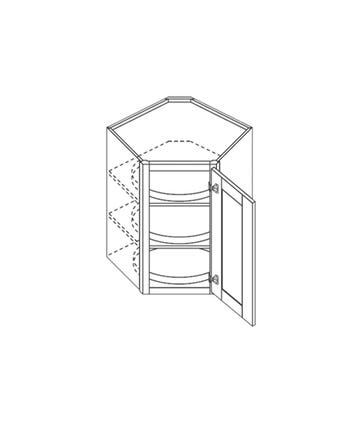 Gain more functionality in your corner cabinets with a diagonal wall lazy susan. This cabinet has an angled front door with 2-3 spinning trays on top of plywood shelves. Small items will be easier than ever to access without digging in the back of your cabinet.
---
2. Base Blind Corner with Full Access Trays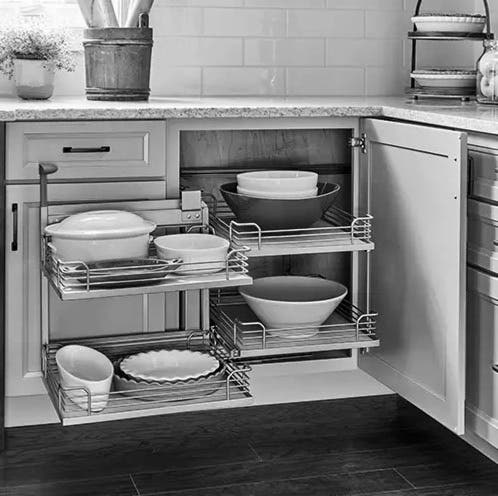 Blind corner cabinets used to be a pain, but this option is different. The front trays pull out and pivot so the back trays can move into the opening. This cabinet provides ample, effective storage. Non-slip maple printed tray surfaces and metal side rails will keep all your pantry items safe and secure while giving you efficient access to corner storage.
---
3. Counter Wall with Door Garage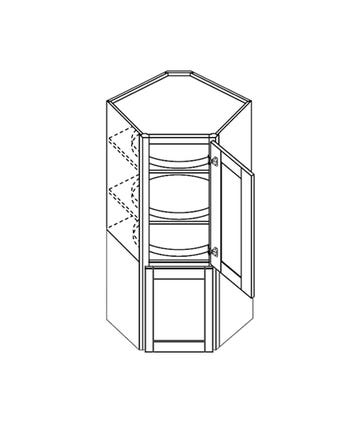 Conceal unsightly kitchen accessories and add more covered storage to your kitchen with a counter wall cabinet with a door garage. Coming with 3 spinning lazy susan trays and a garage below with a hinged door, you can store spices, canned foods, bread, and even small appliances. This cabinet will give you clutter-free kitchen storage.
---
4. Base Corner Drawer Cabinet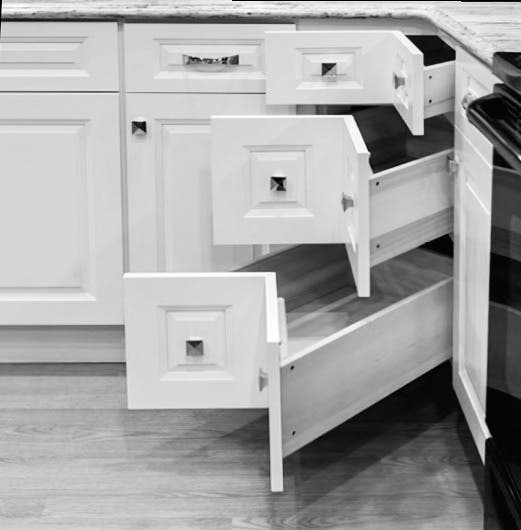 Ease of use is what the corner drawer cabinet is all about. Although it may not use every inch of corner storage space, it was definitely designed with function in mind. Offering 3 drawers that pull directly out from the corner, anything can be stored from serving utensils, to tinfoil, or Tupperware.
---
5. Base Blind Corner with Pull-Out Storage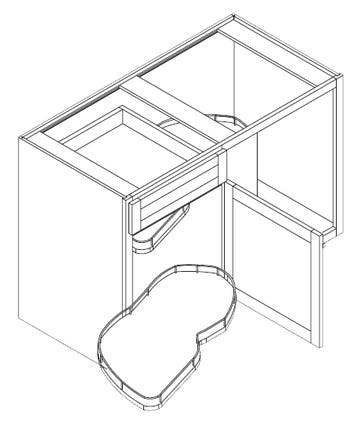 Along the same lines as the blind corner with full access trays, the pull-out storage corner is very similar. Kidney-shaped swing-out shelves hold up to 55 lbs. each with metal side rails to keep food in place. Shelves can be adjusted in 2" increments and there are two options: a full-height door base, or a drawer above for more storage.
---
Although finding the right solution for you can be challenging, corner cabinet options have expanded to provide more versatile options for any taste and style.
Explore Cabinets to find more interior accessories now!