CliqStudios offers two new cabinet door styles for modern designs. First, Style-31 is a slab door box offered in white, as well as, CliqStudios designer paint colors. The second new product, is an aluminum-frame glass door cabinet. Combining the two styles make for a perfect accent or feature wall.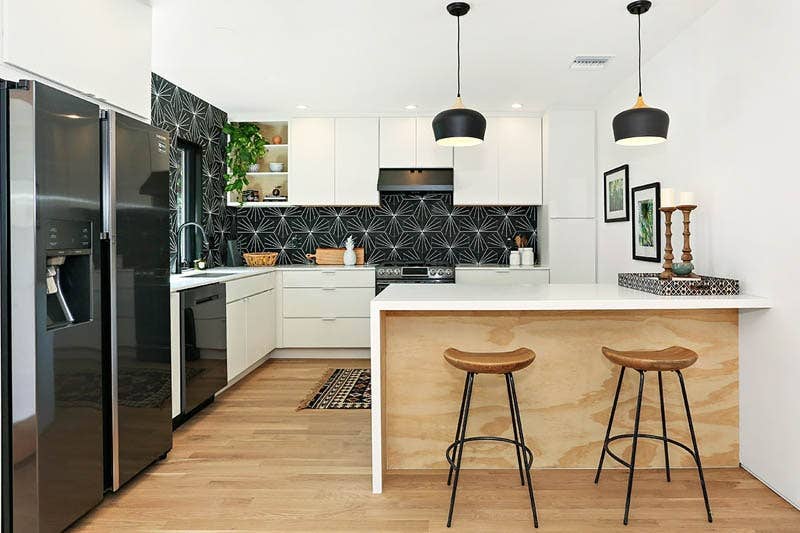 Style-31
"The modern style creates a space that is a refuge from stress; a source of energy. The simplicity of the slab door cabinet provides style without visual over-stimulation." said Rod Brewer, vice-president of product strategy at CliqStudios. "Often used in a design that has wall cabinets, Style-31 provides a sense of lightness. It is a natural choice for a horizontal design, a position related to a sense of peace and relaxation."
Typically associated with modern design, the neutral slab door cabinet can also serve as a backdrop for a transitional space. Rod points out, "The lack of ornamentation on the cabinetry allows a decorator to be creative."
Deceptively simple, the style requires skillful application. "With slab door cabinets," designer A.J. Johnson points out, "the only detail that catches the eye is the line between doors, so door sizes are critical. In fact, I will forego function to achieve symmetry. I use the largest door size possible for the space, and group cabinets in blocks to avoid a choppy or unfinished look."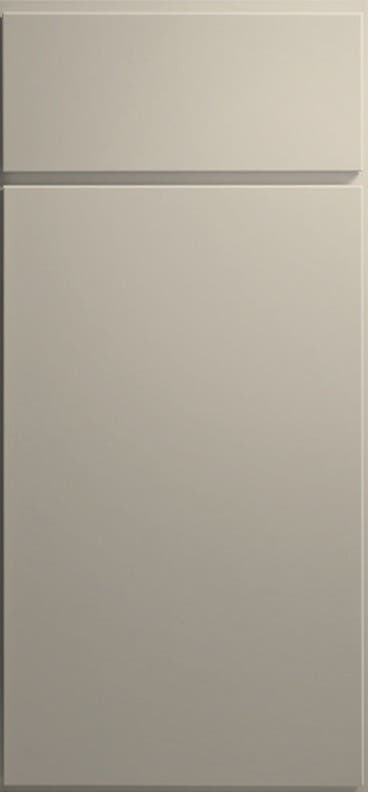 Aluminum-Frame Glass Door
A.J. continues, "Aluminum-frame glass doors make a strong visual statement, so when combined with wood should be used with care to maintain balance. "I will stack two aluminum-frame doors, or stack one above a wood door. I like to use aluminum in a refrigerator surround or adjacent to a range hood to complement the appliance finish. Another application is to create a focal point by floating a group of aluminum cabinets on a wall."
Style-31 is a full-overlay slab door style. All-plywood box, solid hardwood face frame, and 48 lb/ft³ furniture-grade MDF doors and drawer fronts construct the cabinet.
The aluminum-frame glass door modification, shipped with semi-opaque satin glass installed, is available in all CliqStudios cabinet styles.