Planning a new kitchen? Then you will have to decide where to put the microwave. In 1955, a home microwave oven was a rarity, the size of a refrigerator. By 1986, 25% of American homes had microwaves, awkwardly parked on countertops, rolling carts or over ranges. Today, our designers consider this now-essential appliance in every kitchen plan. You must take into account safety, convenience and appearance when deciding where to put the microwave.
Microwave Cabinet Built Into Center Island
In the photo above, a microwave cabinet is built into a center island. The neat, trim solution provides access from several directions and ample landing space for hot foods. Following are some more of our favorite solutions.
The Under Counter Microwave Cabinet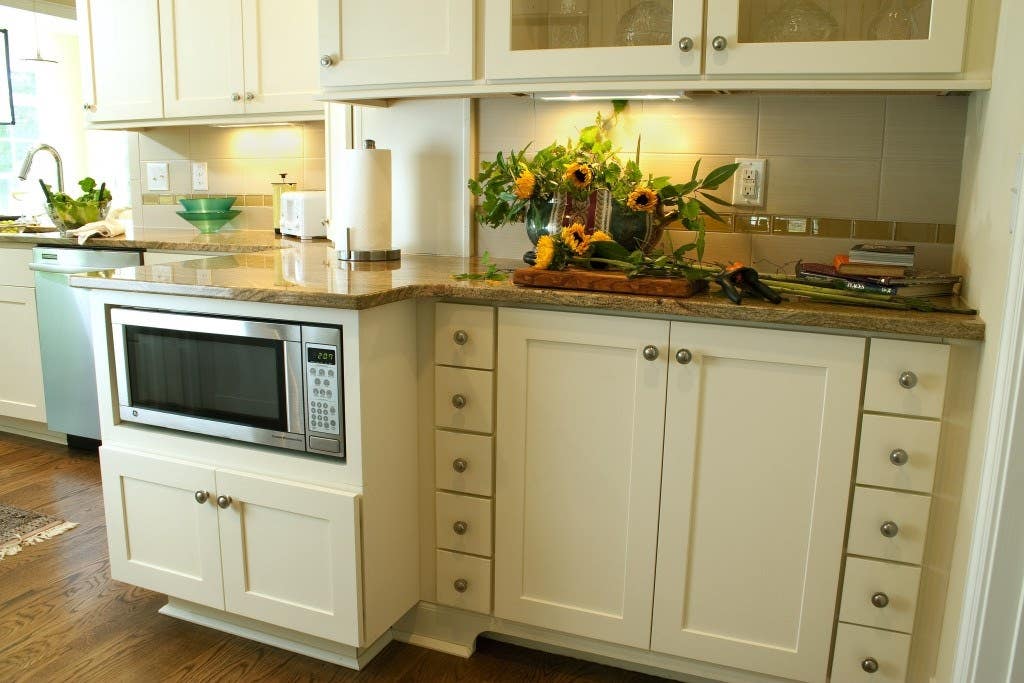 A standard countertop model, this microwave is neatly tucked into its own cabinet, leaving the counters clear and uncluttered. Replacing or upgrading the appliance is simple. Just unplug the cord. Notice the cabinetry detailing. Ogee base and cornice at the toe kick, a stack of spice drawers and a bumped out profile work together to create a furniture-look focal point.
Built-In Microwave Wall Cabinet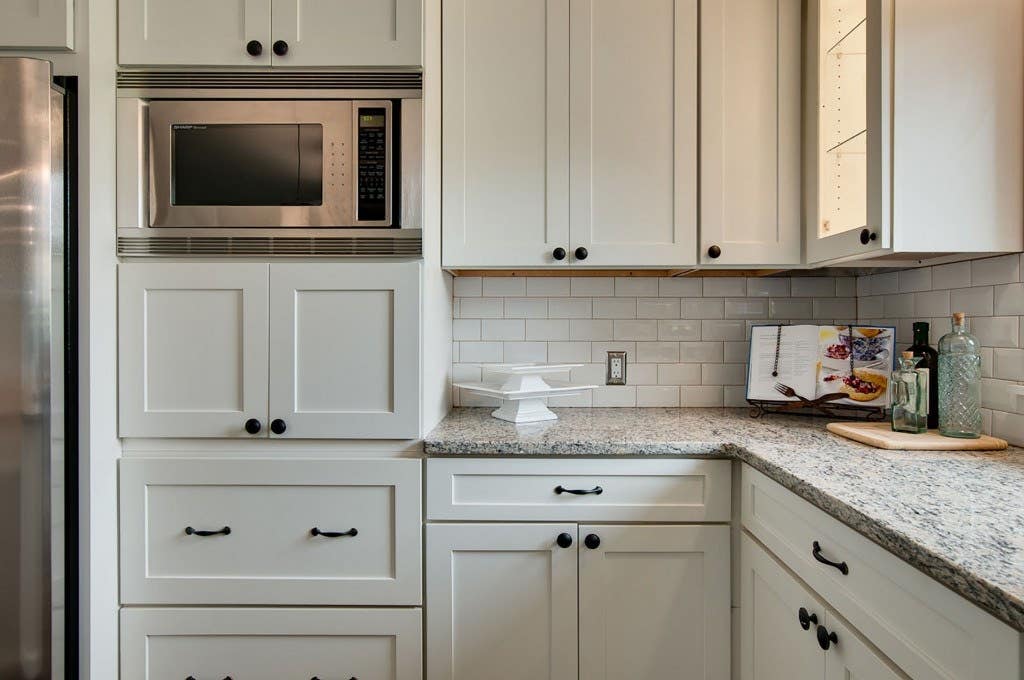 The sleekest look, a built-in microwave leaves no gap between appliance and cabinet. This wall installation places the microwave at the height of an over-the-range installation, but without the hazard of reaching over a cooktop to pull out hot food. The neighboring countertop provides a generous landing space.
Built-In Under-Counter Microwave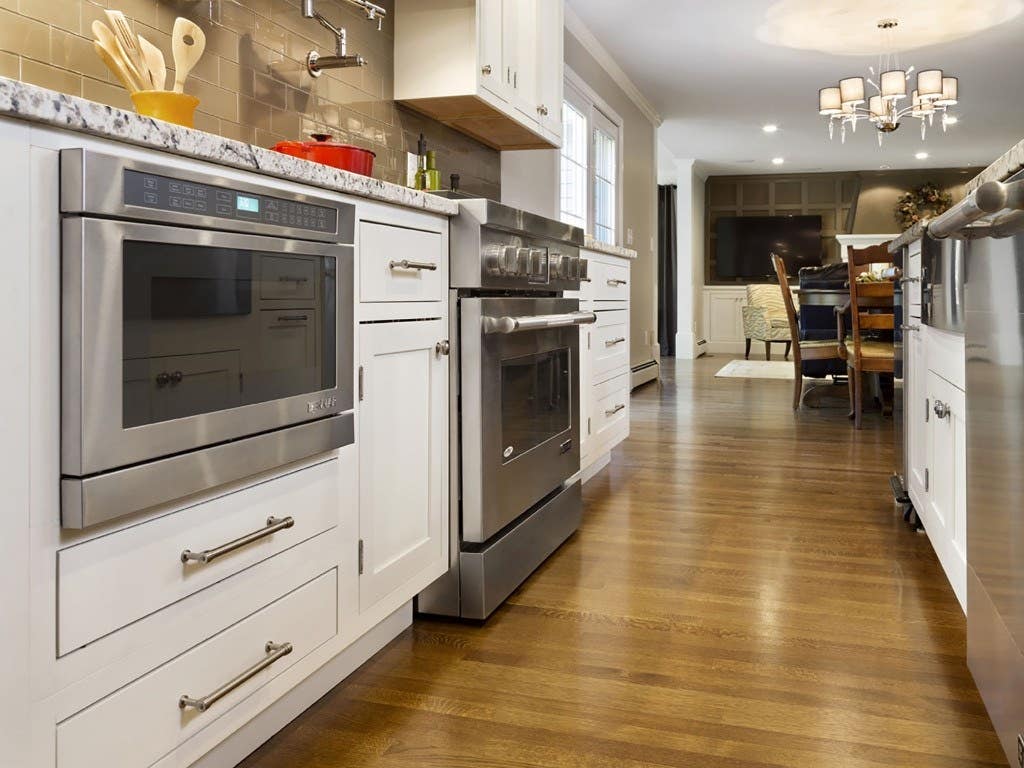 Tucked under a counter and across from the kitchen island, this built-in microwave is handy to all work zones but out of the line of sight.
Microwave-Oven Wall Combination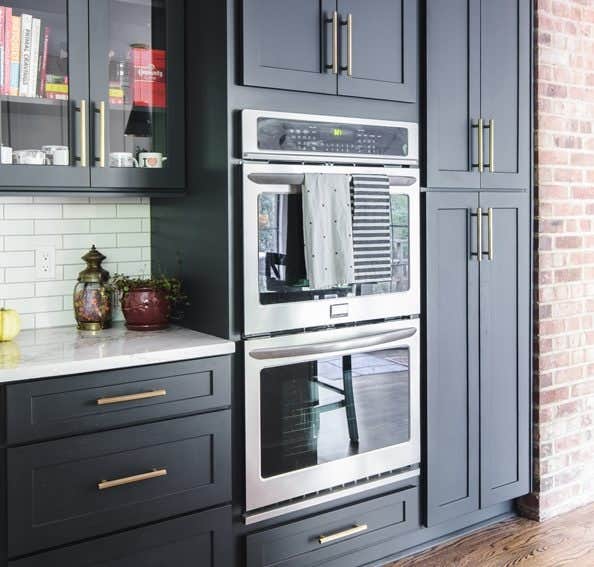 Create an appliance wall, consolidating a built-in microwave and oven combo. Consider positioning the bank of cabinets next to the refrigerator or a tall pantry cabinet for a clean horizontal line.
Over-the-Range Microwave and Vent Fan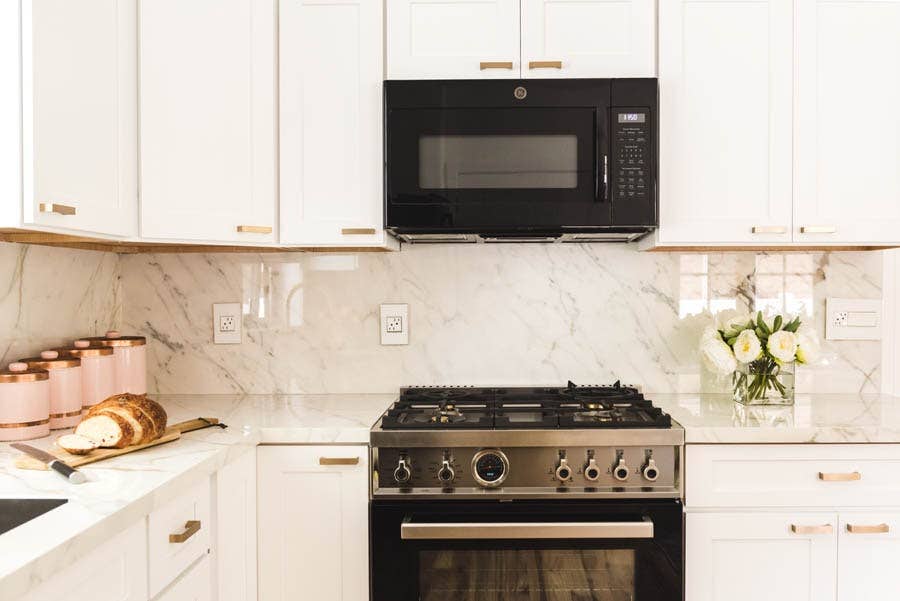 An economical solution both in terms of space and budget, the over-the-range microwave with built-in vent fan is still a popular choice. There are safety issues to consider, since you will have to reach over a cooktop to load or unload the microwave. And children, small adults and those who use a wheelchair or walker may be reaching far above their safe shoulder height to retrieve hot food.
What is your favorite kitchen microwave solution? Share your thoughts with our readers.