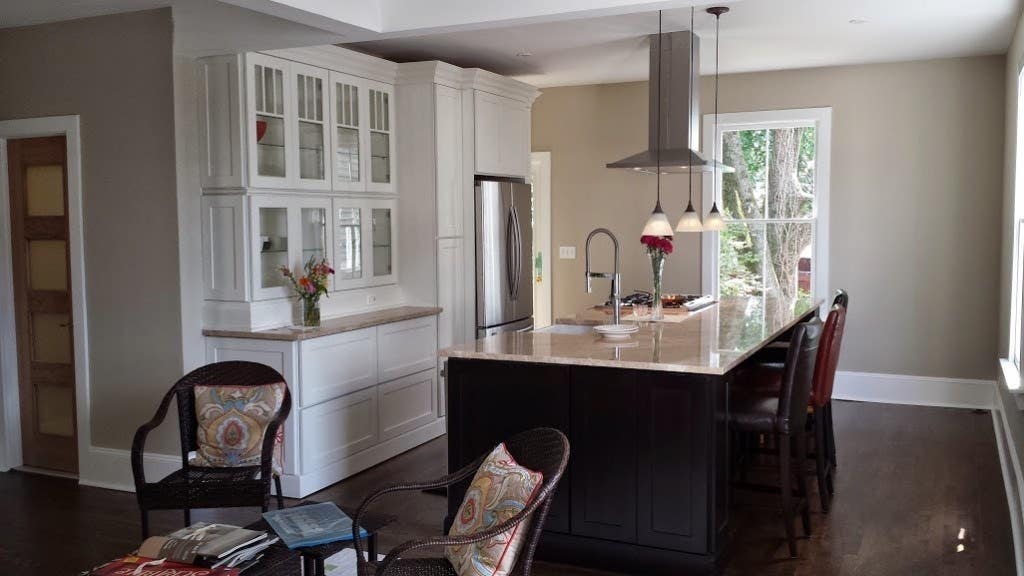 Glass-door cabinets are an excellent way to personalize your kitchen design. The question is, where and how to use glass to best project your style and complement your space?
Glass Features
A furniture feature like the buffet in the kitchen above is a great way to segue from kitchen to dining and living areas. In this design I combined open and mullion glass doors for a more formal, traditional look.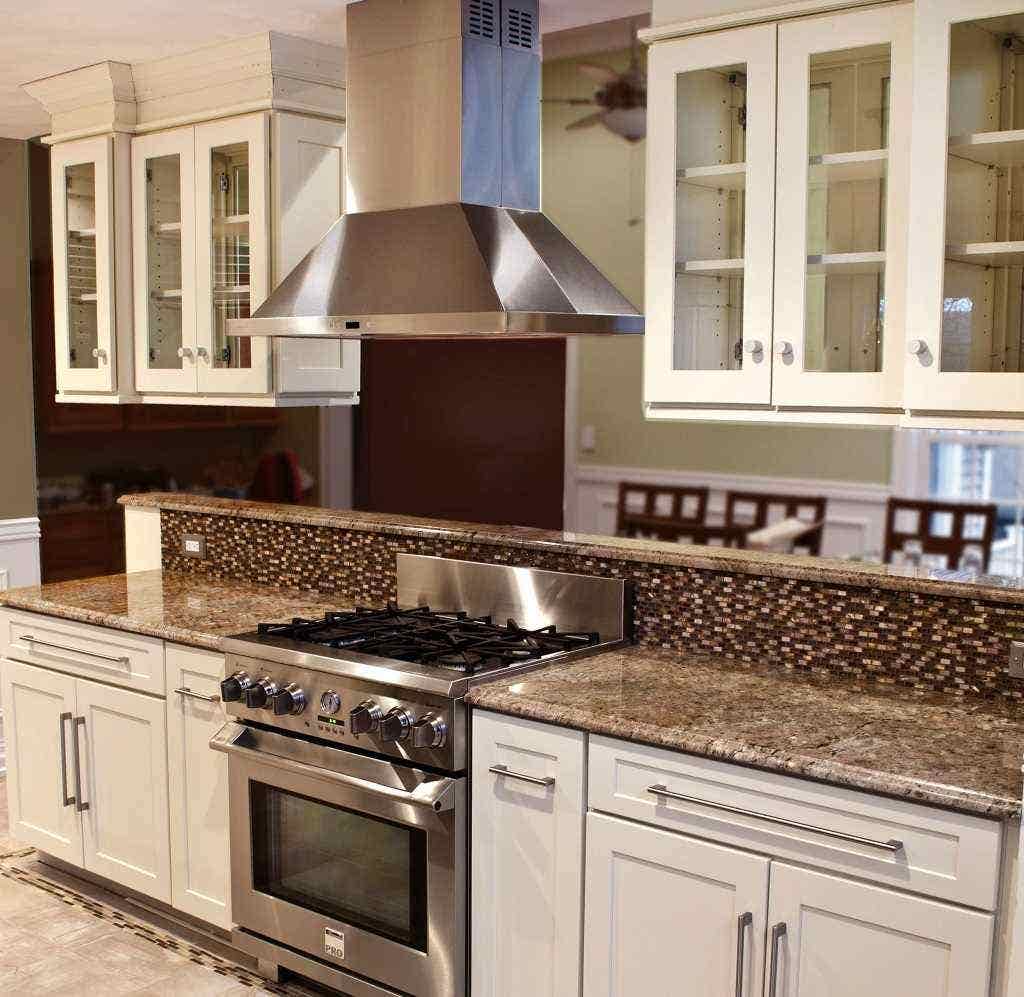 Peninsula cabinets with glass doors front and back allow light to flow freely across the kitchen and dining areas. Displayed dishes and artwork will have a lighter-than-air feeling. One caution – glass located next to a range hood might require frequent cleaning.
An excellent use of glass doors is to create a display case for a special collection of art, dishware, antiques or other personal treasures. When a customer requests glass in a kitchen design, I ask, "What are you going to put in the cabinet?" If the cabinet is going to be used for general storage, frosted or textured glass inserts will still provide a light feel but not require meticulous organization.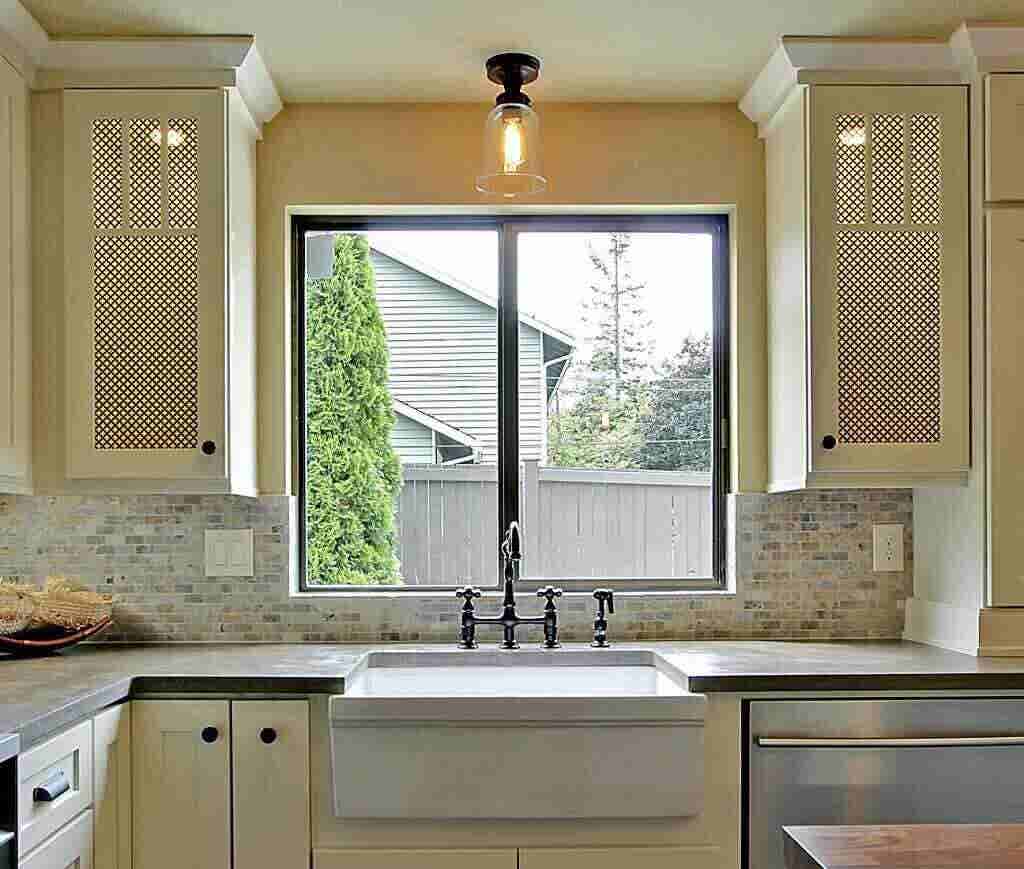 I love to create a light and bright expanse by positioning open cabinets on either side of a window. In the kitchen above, metal door inserts enhance the farmhouse style.
Furniture Features
A built-in buffet, hutch or bar is a natural place to feature glass doors. They also help create a furniture effect on cabinets that connect the kitchen to a living or dining space.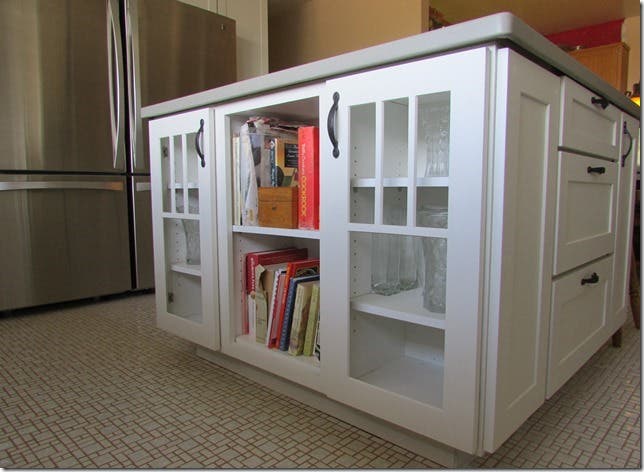 Inserts on base cabinets or an island should be tempered glass, which breaks into small rounded pieces. For a family with small children (or large, vigorous dogs) I might suggest instead open shelves trimmed to achieve the desired furniture look.
Mullion Cabinets
Mullions, the wooden bars separating glass panes, enhance traditional and Mission styles.
Once you have decided where and how to use the open-frame or mullion cabinets, you will purchase the glass from a local glass shop or online retailer. An almost unlimited selection will include clear, textured, frosted, stained, leaded and colored glass. Inserts don't have to be glass – create a farmhouse or industrial chic effect with metal, or a country schoolhouse feeling with a cabinet done in chalkboard.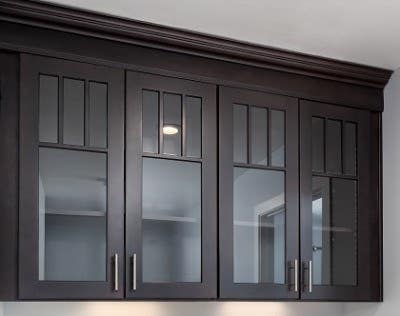 Finishing Touches
Talk to your designer about finishing touches. Will you highlight cabinet contents with special lighting? You can aim ceiling-mounted spots at the glass doors, or light the cabinet from within. If you install interior cabinet lights, consider using glass shelves so the light flows throughout. How will you finish the cabinet interior? Options include a beadboard or smooth surface, finished to match the cabinet exterior or in an accent color.
Do you have any questions or suggestions? Leave a comment below – we look forward to hearing from you.